Premium Welding Adjustable Magnetic Tab Holder
These magnetic v pads are incredible time savers and add easy precision to any task that requires putting two parts of steel together. It doesn't necessarily have to be welding. It can be marking, drilling, riveting, brazing, or as a third hand for bolts. That is one of the reasons why they are doing so well in the market, below you can read about the other advantages it has.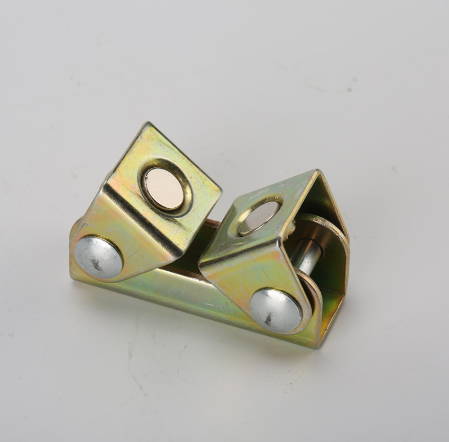 Material: Alloy Steel
Item Dimensions: LxWxH 3.94 x 3.15 x 1.57 inches
Color: Golden
Weight: 244 Grams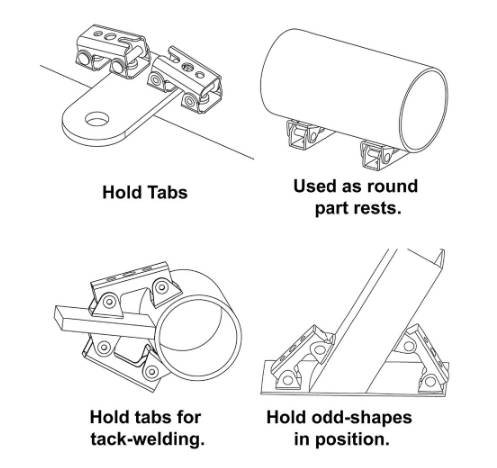 What Advantages Does The Magnetic V Pads Offer?
When you are buying a new tool you have to know with advantages it offers compared to the others and what disadvantages it has. This device has a lot of advantages the most prominent are:
An extra pair of hands: Enjoy your DIY project working efficiently.

Multi-Purpose: Hold Tabs. Use it as round part rest, hold tabs for tack-welding. Hold Odd-shapes in position and more!

High efficiency: Excellent welding equipment. Easy to install and use, using them is just the better way to hold tabs in place for tack welding.

Adjustable: With magnetic, provides flexible adjustment for different shapes

Lifetime duration: High-Quality carbon steel material.

High-quality welding clamps: Our v-type magnetic welding clamps are made of high-quality stainless steel, sturdy and durable, which can be used for a long time.

Magnetic Holders: One magnet in each pad provide secure gripping power for rapid, and convenient, holding and positioning.

Easy to use: Pads pivot to hold onto round, square, or flat metal surfaces, easy to install and apply.

Perfect spot welding clamp: Hold tabs, gussets, plates, and odd-shaped pieces in position for tack welding.

Widely applied: Used on doors, tool boxes, windows, wooden cases, and furniture, and so on.

Aligns tabs for tack welding

Swiveling magnets fit any size and shape

Can be held to jig or table with base magnets or through bolt

Click add to cart now and improve your welding results with these adjustable magnetic clamps.
Adjustable Welding Clamps Best Offer
Before buying the adjustable magnetic welding clamps I would like you to consider a great point in favor of the v magnets which is their unbeatable price. Since it is an economic model that has been designed with high-quality materials and is very durable in daily work.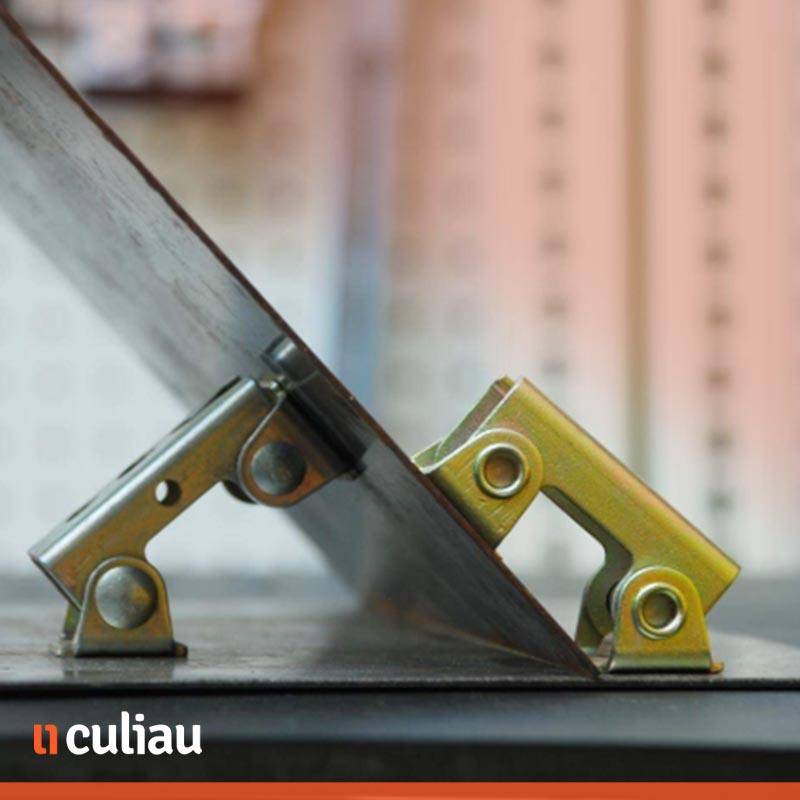 Why Is The Best V Magnet On The Market?
If you are used to weld, a magnetic welding clamp is an instrument you'll need in your inventory. Those who have bought this premium welding adjustable magnetic tab holder, agree that there is no better tool for this job. Besides we introduce the best offer at the best market price. So, what are you waiting for? Take advantage of it benefits now!