68% of new tool bags break in the first 6 months of use...
When getting a tool bag, the biggest mistake is going for big "known" brands that decreased the quality over the years. We had so many issues selling these bags until we designed our own sturdy, waterproof and strong bag.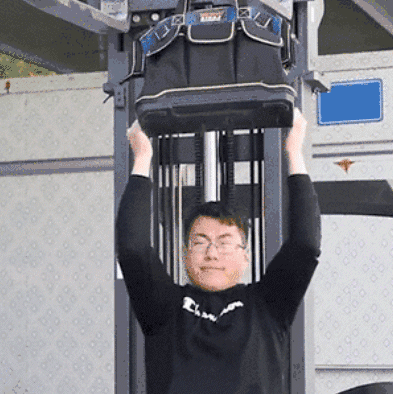 Schwer Bag™, The Most Resistant Tool Bag In The Market









5 thick waterproof layers for long time service + strong handles
Don't let the water seep and damage your tools.

Reinforced anatomical handles for heavyweight.

Designed to last a lifetime. It features 5 high-technology layers and a thicker unbreakable bottom.

Fit all tools in one place, keep them organized
Limitless space, easy tool organization

8 pockets inside + 8 outside to organize your tools only once and have them always ready to use.

Forget back pain caused by toolbelts. Transport your bag easily with the shoulder strap

Extra Gifts while Stock last

We'll add a tool organizer and a shoulder strap for FREE today

READY TO HAVE YOUR TOOLS ALWAYS ORGANIZED?
Get a partner who works besides you since the beginning of the day.
Strap and Plastic Case For FREE
100% No-Risk Money Back Guarantee
Schwer Tool Bag™
19''/48cm
Why Choose Culiau Schwer™?

Ensure a lifetime duration shopping on Culiau Store
No more back pain or future knees issues

For every Tool Bag we sell, we plant native trees.

Prevent rust and avoid losing your tools.
What do people say about the Schwer Bag...

"I needed a larger tool bag and there are several things I love about this one:

1) opens fully - when you unzip the bag you can then pull the sides open.
2)Lots of pockets. Although some of the smaller outside pockets are pretty stiff.
3) Tray organizer for nails, screws etc included with bag. Something I would of never thought to purchase separately, but that is very handy
4)Fits neatly in a a closet
5) Holds a ton of stuff!"

My experience with the bag
"9 out of 10 Design. Very sturdy material. The bottom is hardened plastic that is very durable. I bought the 15 inch bag which got filled up with pliers, 2 drills (Small 10v, Large 18v), ratchet set, 6 in 1 screwdriver, drill bit box, t handle screw driver set, tape measurer, and 18000 mah jump starter unit & accessories. I recommend going to the 18 inch bag from the start. The 15 inch bag can fill up quickly. Im a light industrial tool user. Primarily home use when ever I need them."
I do a lot of DIY projects around the house and I spend an inordinate amount of time looking for the tool I need. I walk up and down and in and out of our house getting tools I didn't know I needed, tools I forgot, and tools I thought we had that I can't find anywhere. We have a designated area where I think the tools go, but he thinks they go somewhere else, like the garage floor. This tool bag gives a single place to find them.
The bag is great. It's a heavy-duty canvas. The main pocket opens wide and there are several outside pockets that line the exterior for more commonly
used tools.
Recommended by 1758+ Professionals
Tested and recommended by professionals
Culiau Tools Bag is designed as the most comfortable way to carry your tools without hurting your back or hands keeping them always organized. It comes in specific different sizes to suit every tool owner in the most proper way.
Professionals have a very clear opinion and recommend it as the best choice on the market in 2021
How much weight can it load full?
It can load 20-25 kg (40-55 lb)
Do all my tools fit there? What is the right size for my profession?
This bag is made for every professional worker, inclusive if you are not one, you can use it too. Take a look to the question above with the maximum weights it can carry.
How long can I expect of its useful life?
It's a bag for everyday work use, made of thick material and high-quality zippers. The handles as we say before are super strong the same as the plastic base which is very hard too. These characteristics ensure a long-lasting service
How good is the waterproof performance?
It is excellent waterproof and moisture-proof. But don't submerge it in a river since the water will seep anyway.
Will there really be gifts? Is the quality of the gift good?
Yes, you will receive the product with gifts, including adjustable shoulder straps and a plastic tool organizer.
Does it stay open and upright or does it always want to close and collapse?
It closes a bit, just due to the construction. It does stay upright so you will be able to see what it's inside and pull up your tools easily. This is a good quality bag, you will be very happy with it

Culiau store is a trusted brand with a long trajectory on the market, offering the best products at the best prices and quality you can get. Today we offer the best tool bag on the market with a lifetime duration, suitable for any tool owner, from beginners to professionals. If you still have questions, feel free to contact us so anytime!. We are known for our top-notch customer service.