The Easiest Way to Elevate Your Embroidery to Pro Level
The tambour hook is a fundamental tool for tambour embroidery. Designed for precision and control, this hook enables you to effortlessly pass threads and beads through fabric, resulting in beautifully detailed patterns.
Whether you're a beginner or an experienced embroiderer, the tambour hook enhances your embroidery journey by making the process smoother and more enjoyable.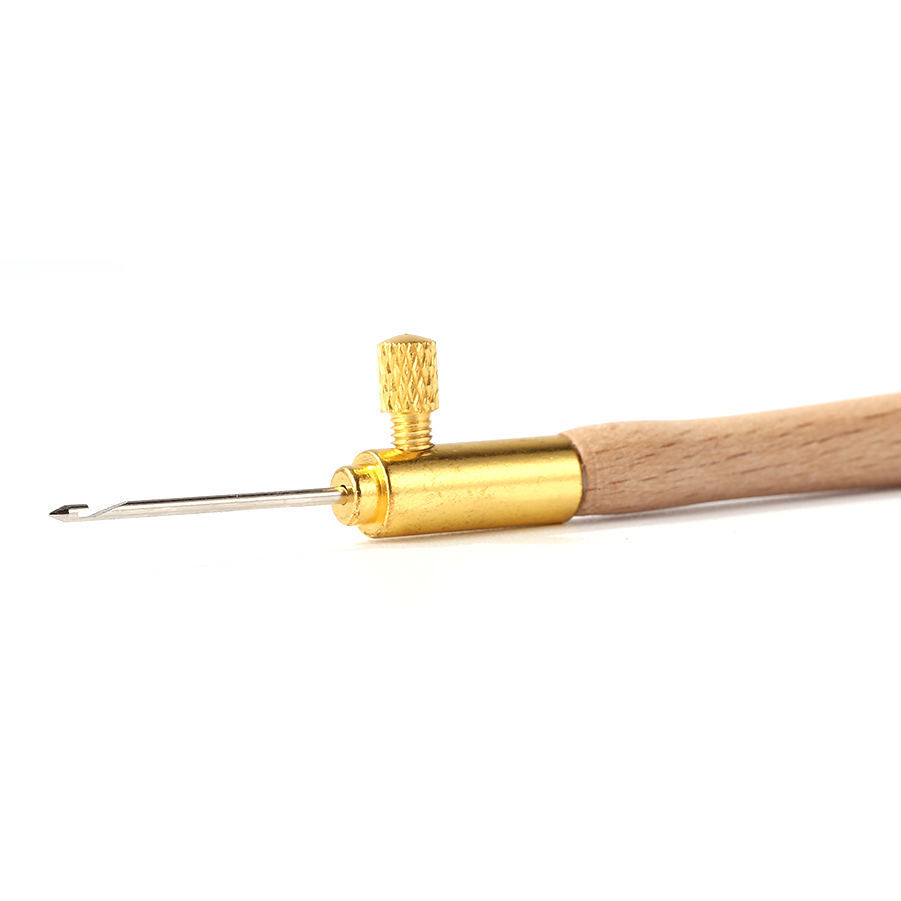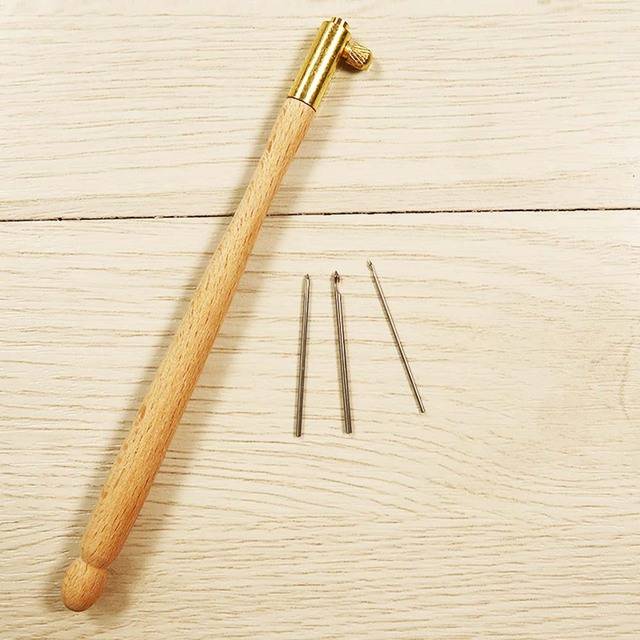 Each component of this kit is crafted with meticulous attention to detail, embodying quality and functionality.
The hook's ergonomic design ensures a comfortable grip, reducing hand fatigue during long stitching sessions. The interchangeable needle heads, cater to various thread and bead sizes, offering versatility and creative freedom.
Get yours now and elevate your creations today!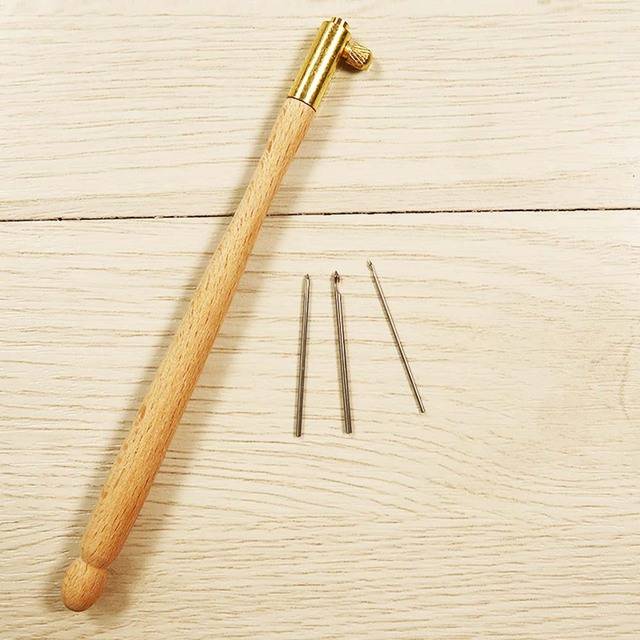 What's included in the kit?
1x Tambour hook (112mm)



3x Needles (0.7mm, 1mm, 1.2mm)
1x Needle case
Material: Wood