Achieve the perfect finish look for
your DIY projects
These bits will turn your engraving pen into your favourite tool. They'll be your new wildcard!
The Nylon Discs for the Customizer™ allow you to give your designs an innovative surface treatment. They'll provide auniform, smooth and beautiful effect.
Be prepared for cleaning, polishing, deburring and removing with only one bit!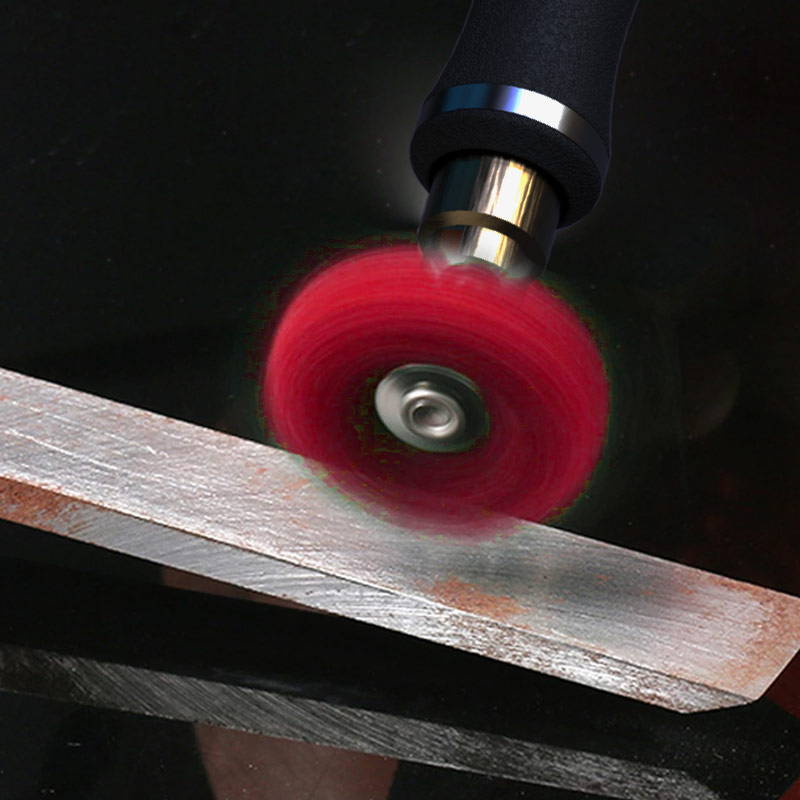 Potency your toolbox
like never before!
These Multi-use Grinding Bits are Perfect for

giving your projects a creative decorative effect.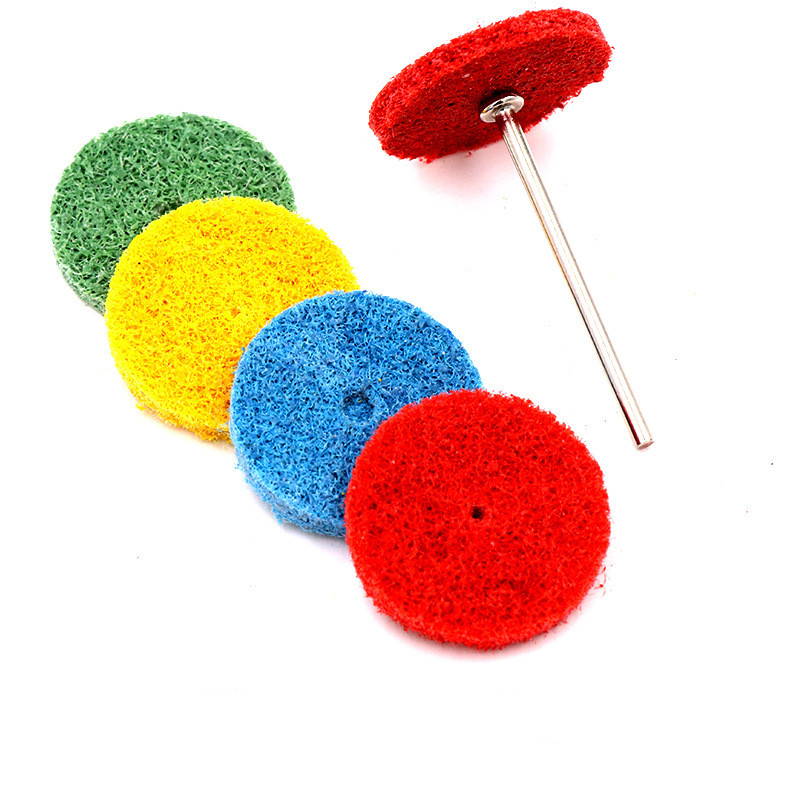 Use your bit to give the surface of the coating your artistic touch and enhance the adhesion of the layer to extend the coating life.

Give your materials a high-quality appearance. You can reach antique looks or make stainless steel surface decorations. Be creative!
Model: Nylon grinding disc [T type] 150#-600#
Shape: T shape
Material: Nylon
Granularity: 150, 240, 320, 600 (mesh)
Outer diameter: 25 (mm)
Shank diameter: 2.35,3 (mm)
Length: 46 (mm)
Scope of application: polishing of stainless steel, copper, aluminum, marble, furniture, etc.!
Specifications: nylon grinding disc [T type] 150# (random color), nylon grinding disc [T type] 240# (random color), nylon grinding disc [T type] 320# (random color), nylon grinding disc [T type] 】600#
Packing List:
1* Fiber grinding head