Create anytime, anywhere with StickyPal
Imagine having a tool that looks like a pen or marker but dispenses adhesive instead of ink, where you can create embellishments for you and your home in seconds.
From crafting retreats to outdoor adventures, endless options with just one tool!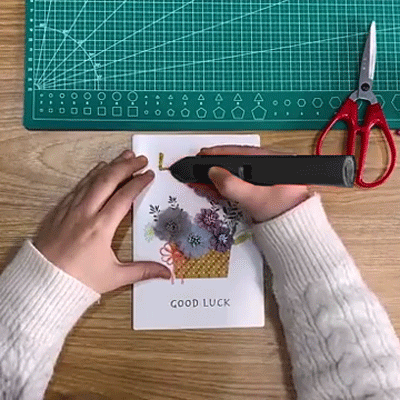 Enjoy the freedom to create three-dimensional designs on the go with our portable and cordless glue pen.
Making art with glue has never been easier, get your StickyPal and discover all the innovative projects you can do...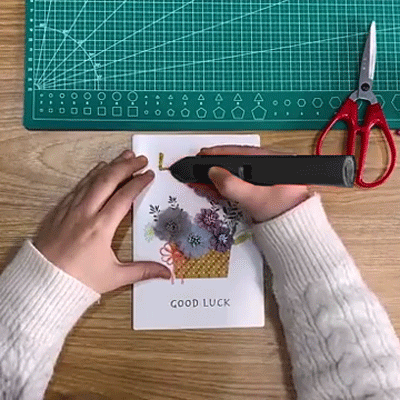 The #1 tool that crafters are talking about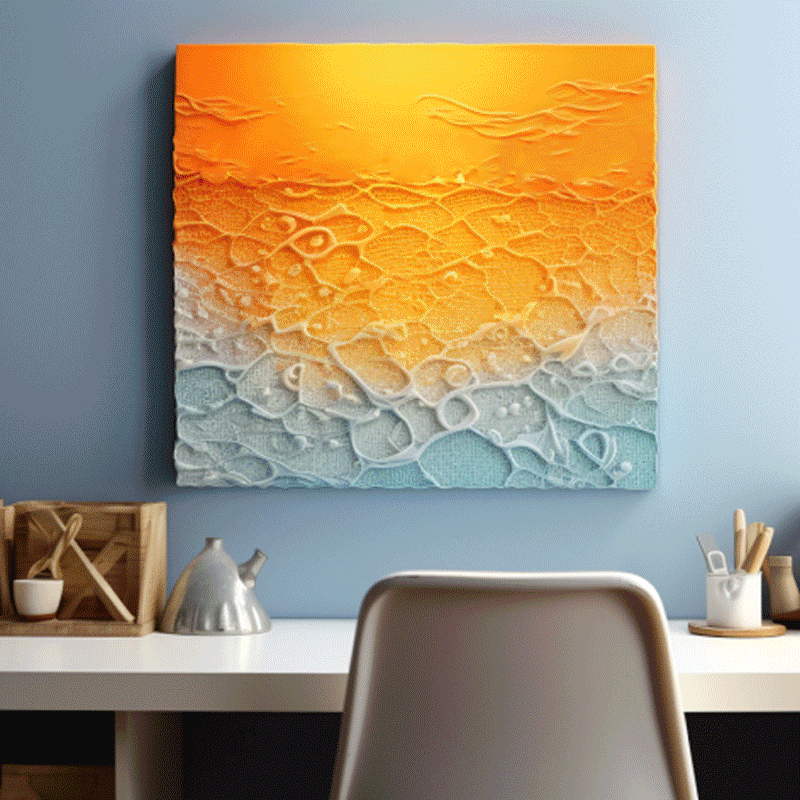 Time saving: Do more in less time. Heat, apply and create instantly.
Precise and Professional: Thanks to its ergonomics every detail is applied with control and precision.
Versatility: Adaptable to any craft, from paper to fabric, carpentry to DIY. Infinite designs await you.
Safe and familiar: Craft with confidence. Suitable for all ages.
Start creating today! The only limit is your imagination...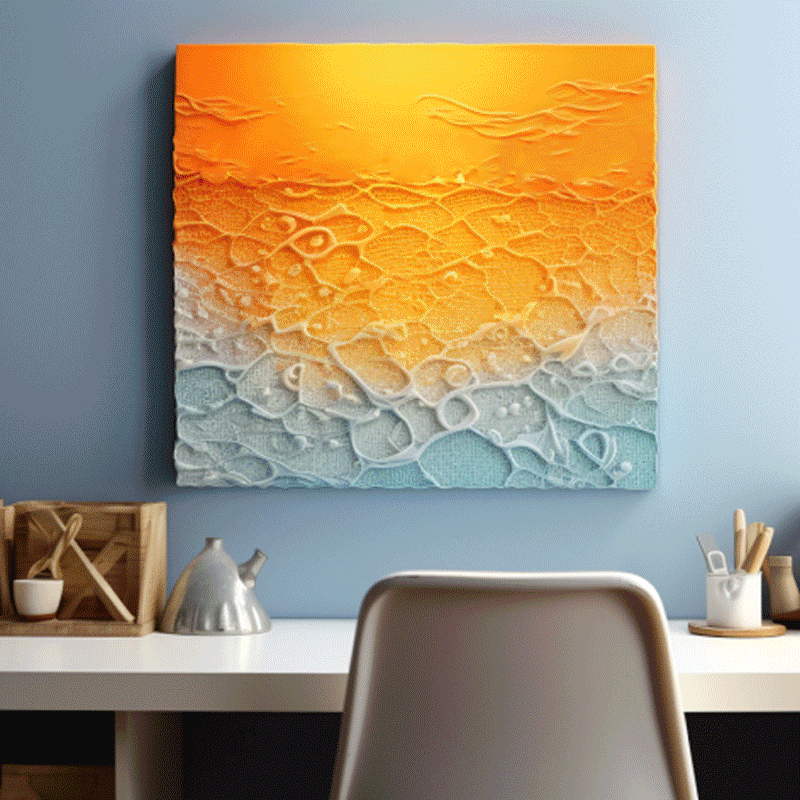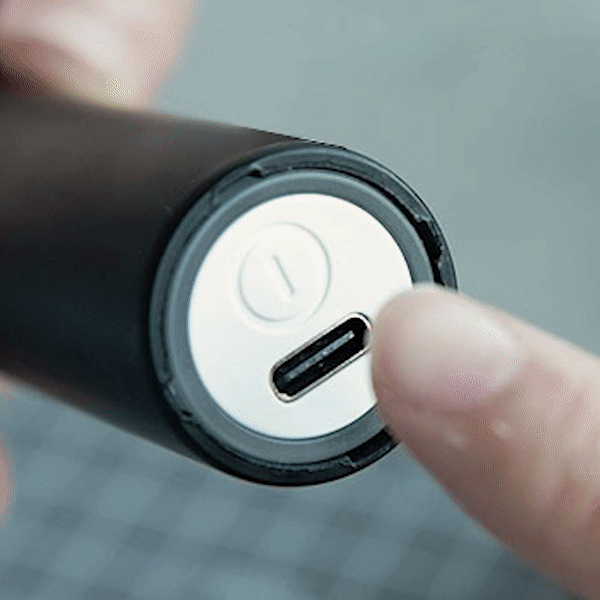 3 simple steps to get started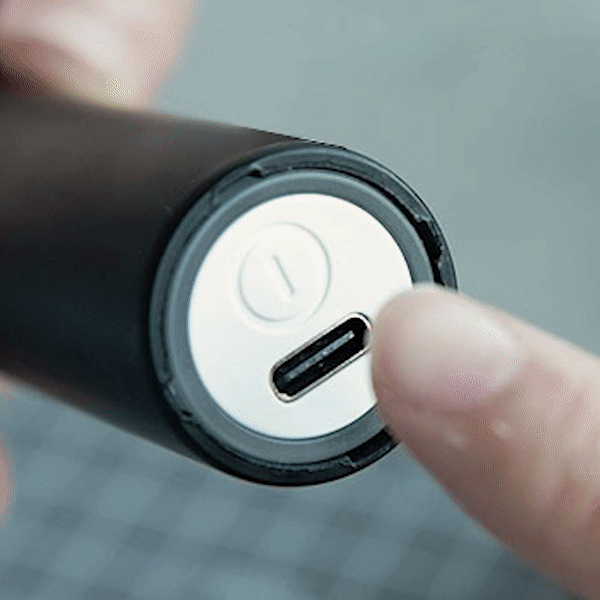 1) Insert a glue stick into your StickyPal and turn it on.

2) Heat for 30 seconds until the glue melts and gently push the white lever.

3) Apply directly onto the desired surface, let the glue cool and enjoy!

What our customers share...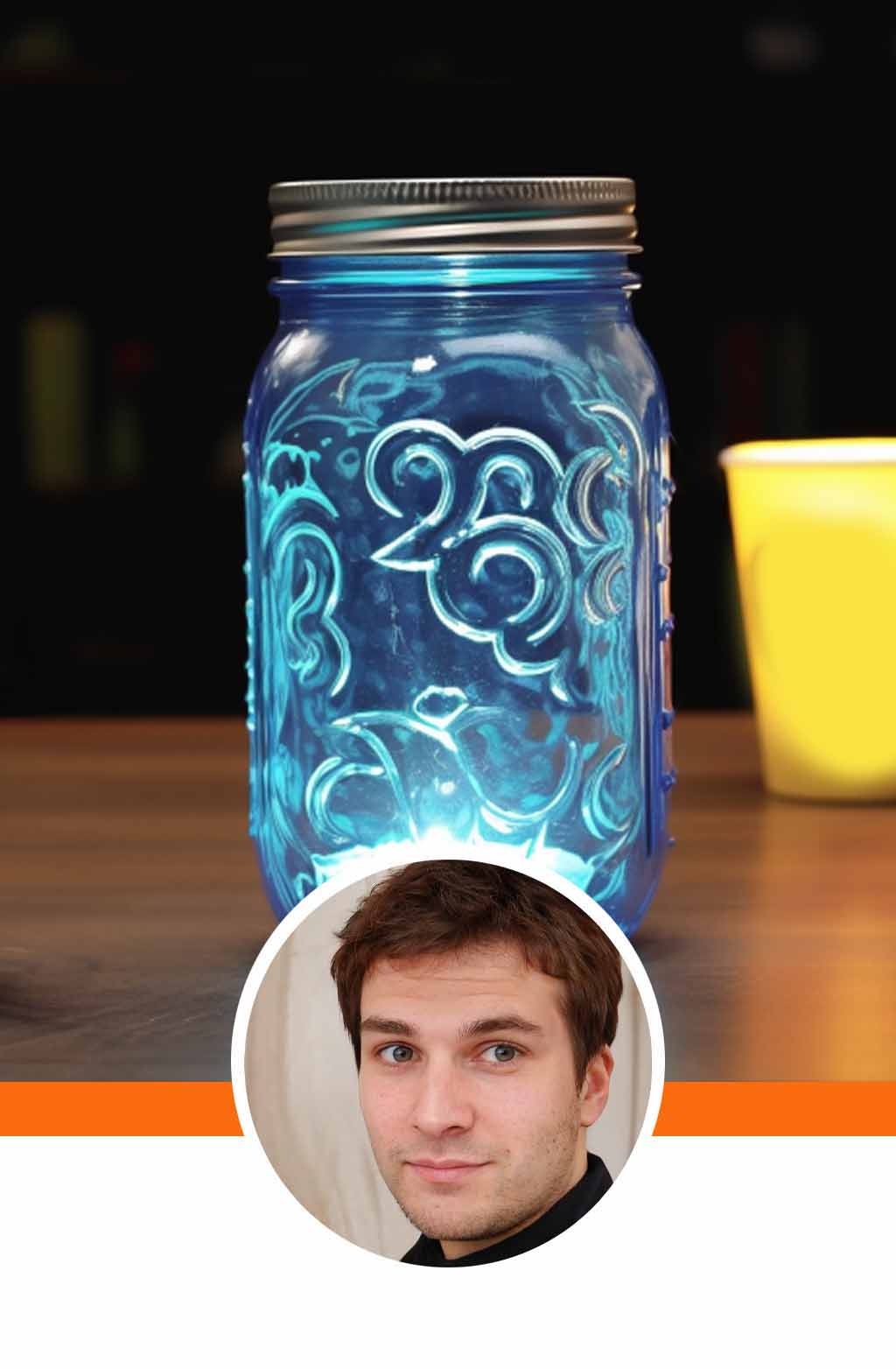 "Initially, I had my reservations... I assumed it would be just like any other traditional glue gun, but this one has truly surpassed all my expectations. It's incredibly user-friendly. I decorated a bottle for my brushes and loved the result. Attached is a photo!"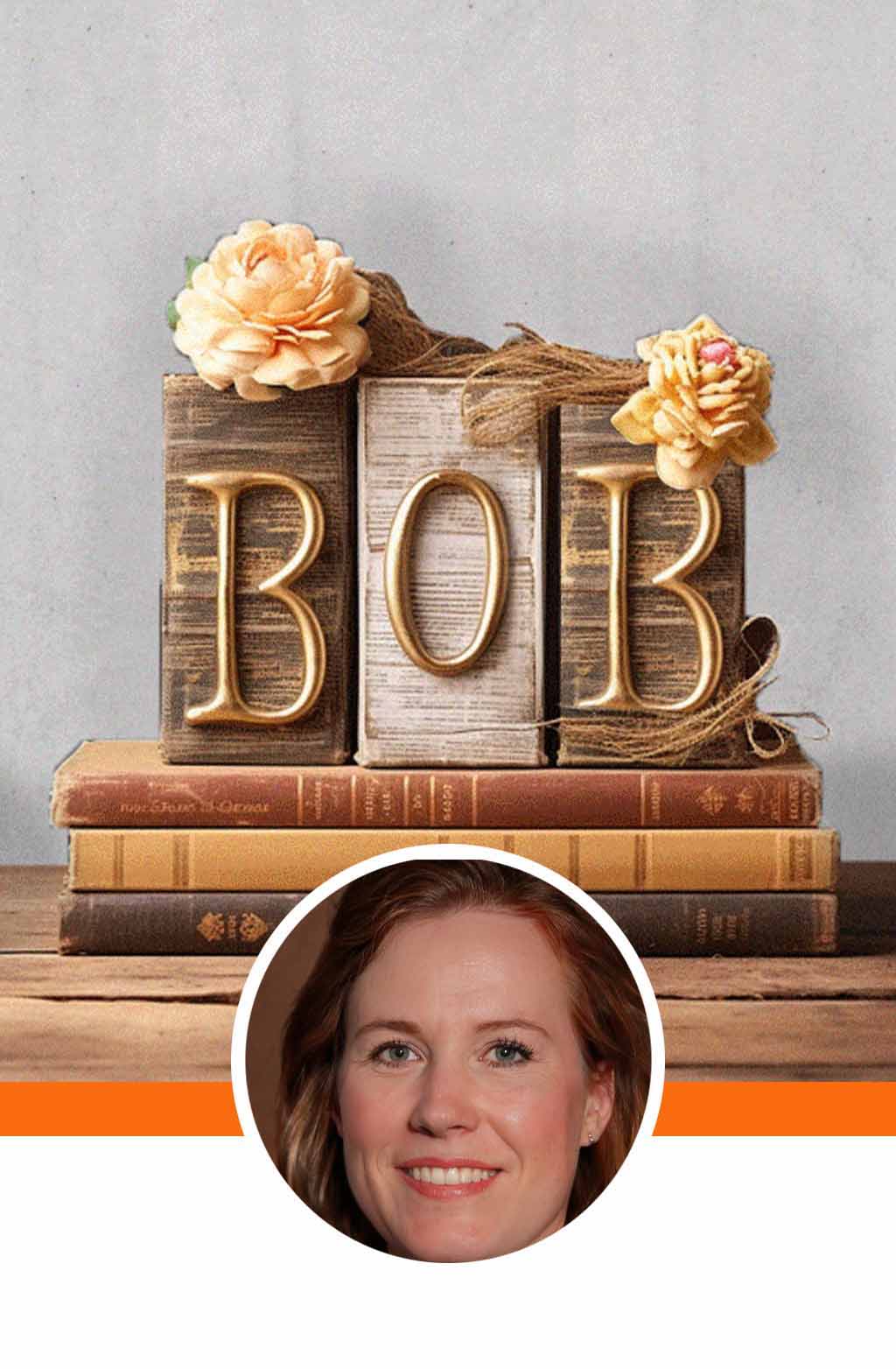 "I just can't get over how much I love this Glue Pen! It's honestly transformed the way I tackle my crafting projects. The level of control it gives me and how fast it heats up makes crafting a breeze. No more dealing with messy glue drips or waiting around for glue to set. It's now my absolute favorite tool for all of my crafting adventures!"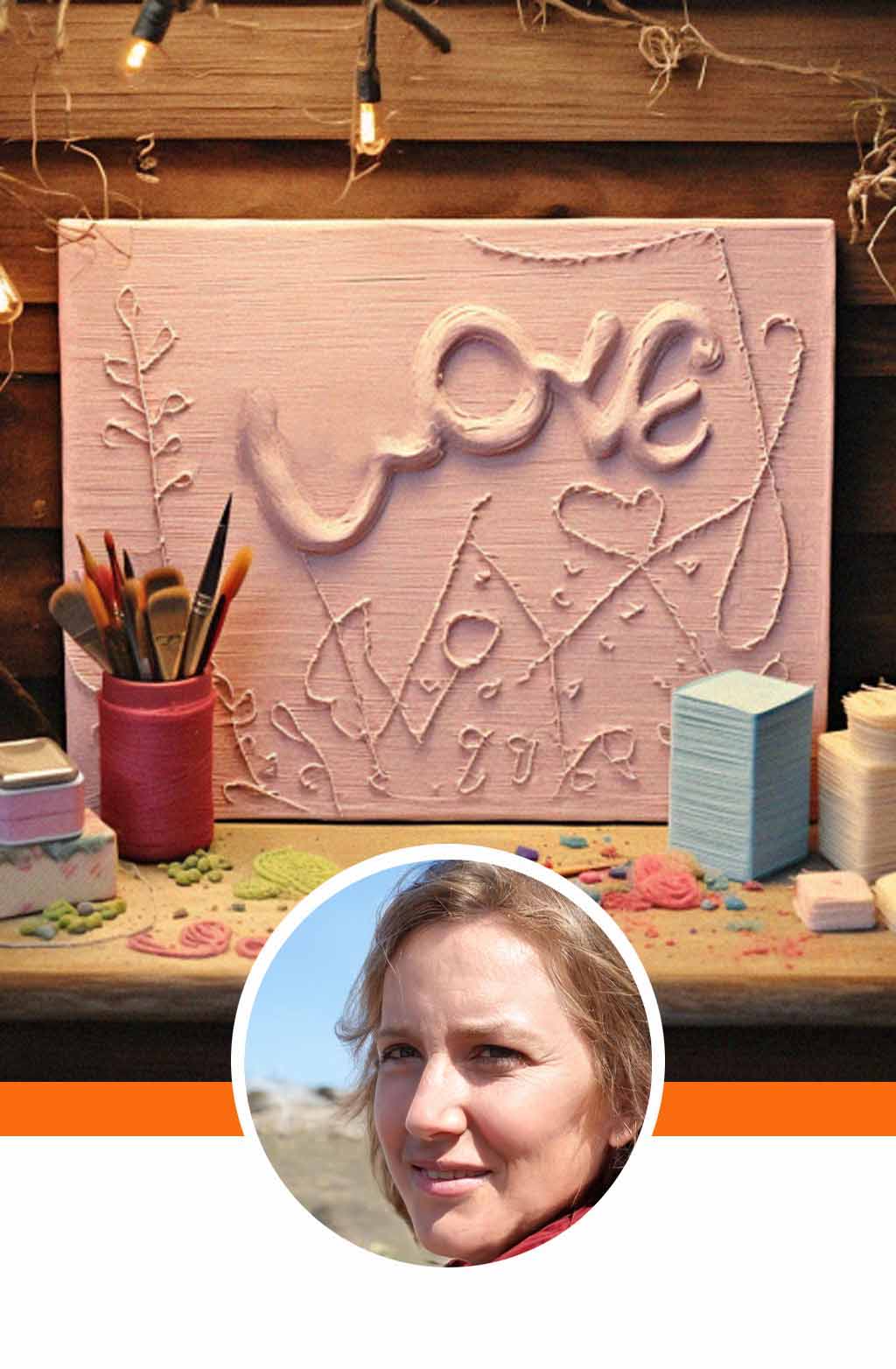 "As a craft enthusiast, I've experimented with quite a few glue guns, but this Glue Pen truly stands out. It's compact, lightweight, and refillable, making it incredibly convenient to carry around. I've put it to the test on a variety of materials, and it has consistently delivered perfect results!"

One tool, thousands of possibilities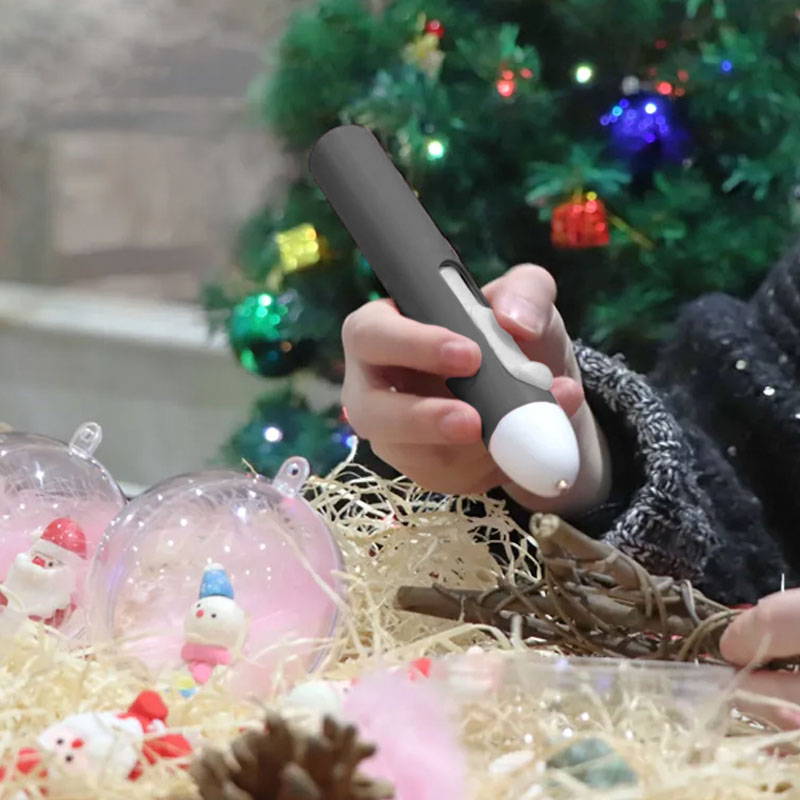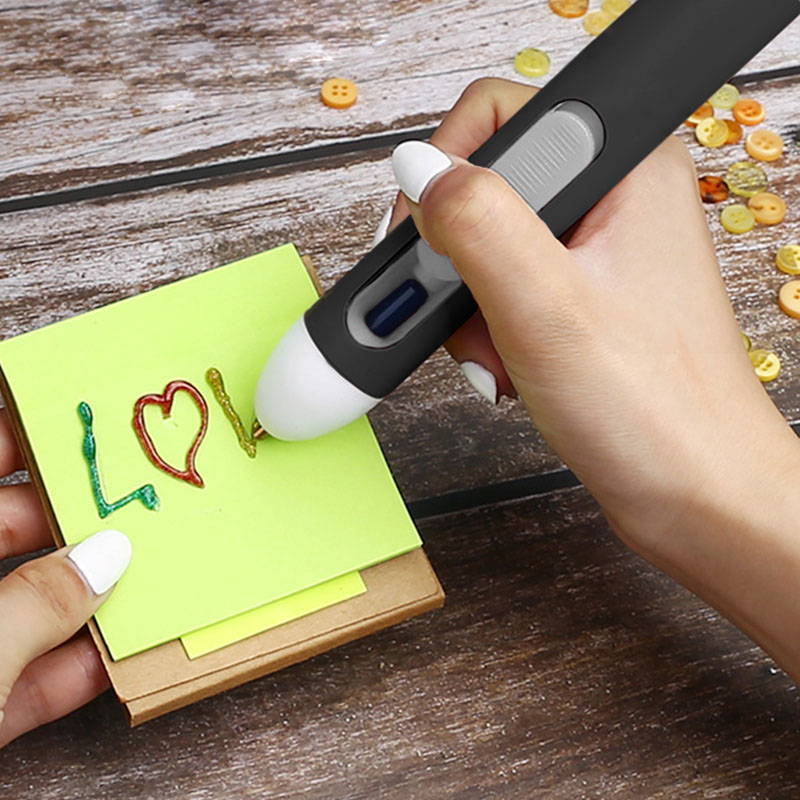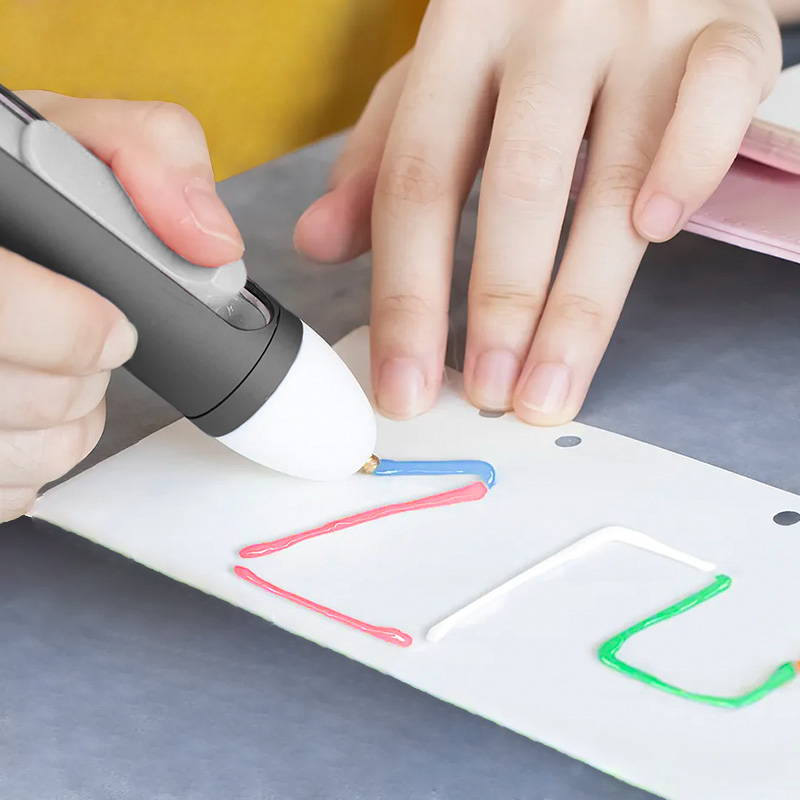 An unmissable offer but only for a few days...
Today, with your purchase, you'll receive:
- The StickyPal (regularly priced at $53.99)
- Crafting with StickPal e-book
(priced $9.99)
for FREE!
- 10 Colored Glue Sticks
(normally priced at $17.99)
for FREE!
Total price:
$81.99
//
Discounted Final Price

$44.99 ✓




But hurry, this offer won't last forever and there are only a few units in stock!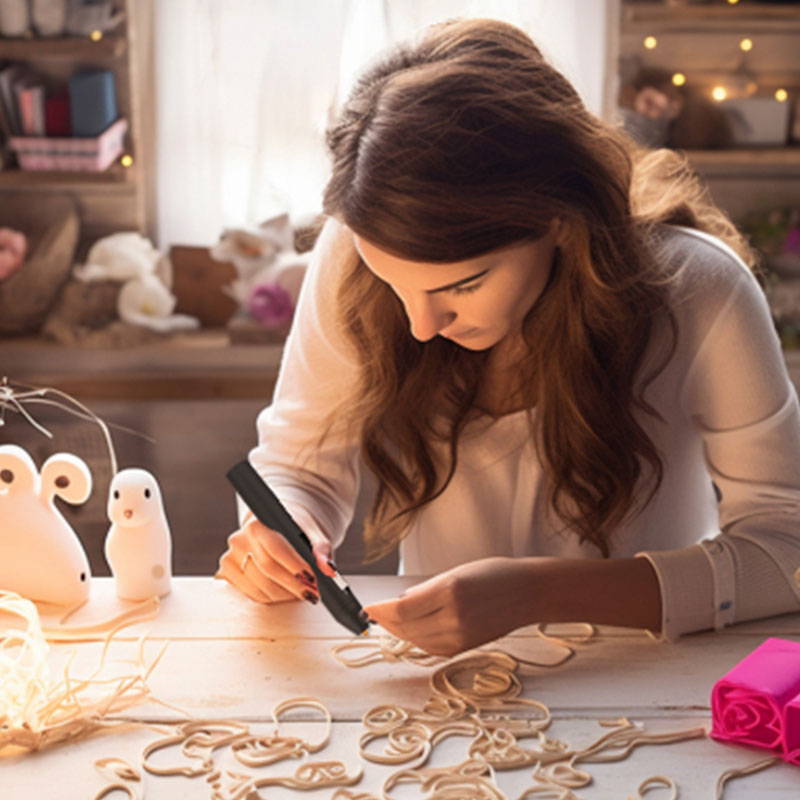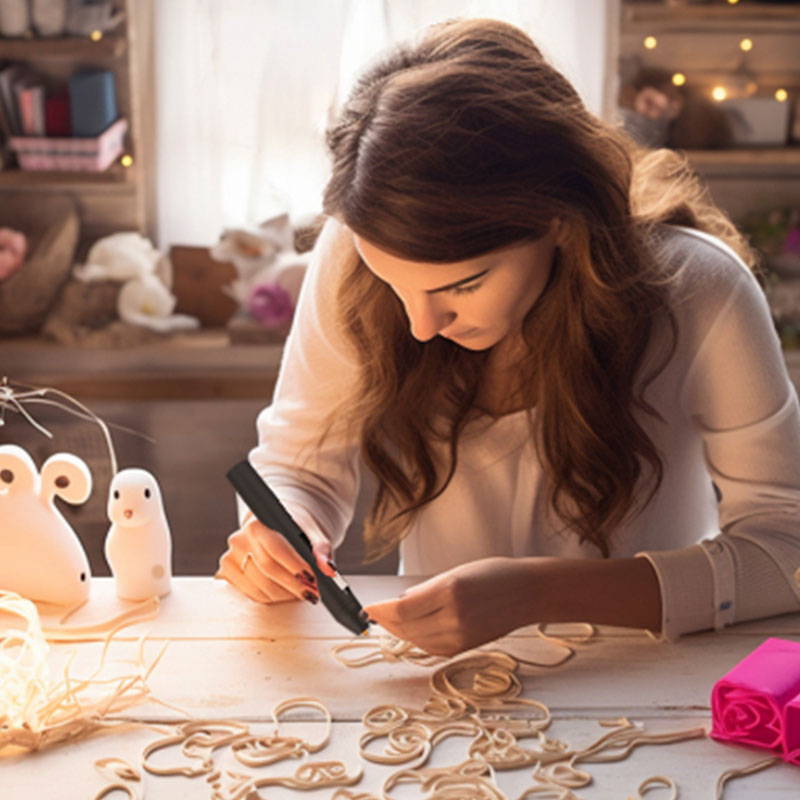 It's portable and rechargeable, making it convenient for crafting on the go. It also offers precise control and fast heating for efficient glue application.


We are confident in the high quality of the StickyPal. Its robust construction makes it stand out from others on the market, which is why it comes with a 60-day money-back guarantee.
You can give it a try and enjoy crafting with it before making a final decision.
Create Memories Together!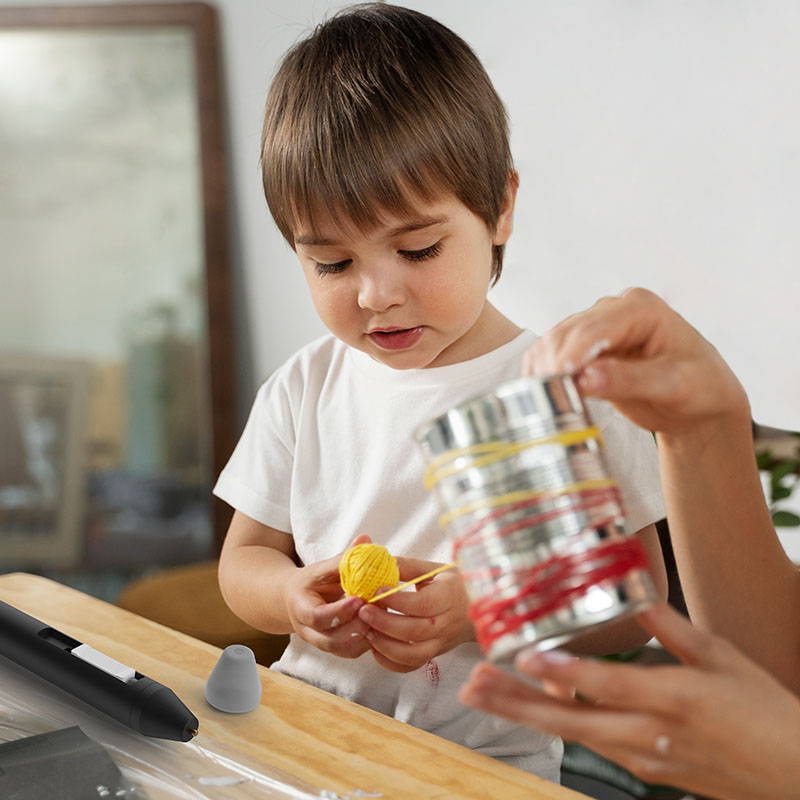 Glue art is suitable for all ages, allowing grandparents, parents and children to participate in craft sessions and strengthen family ties. Enjoy a unique moment and connect through art projects that inspire imagination and creativity.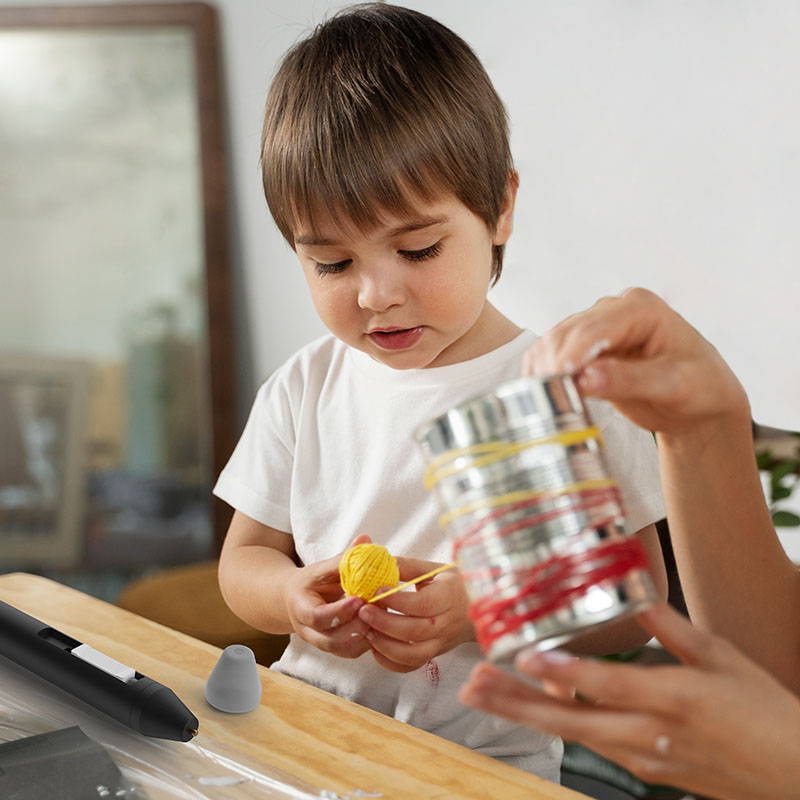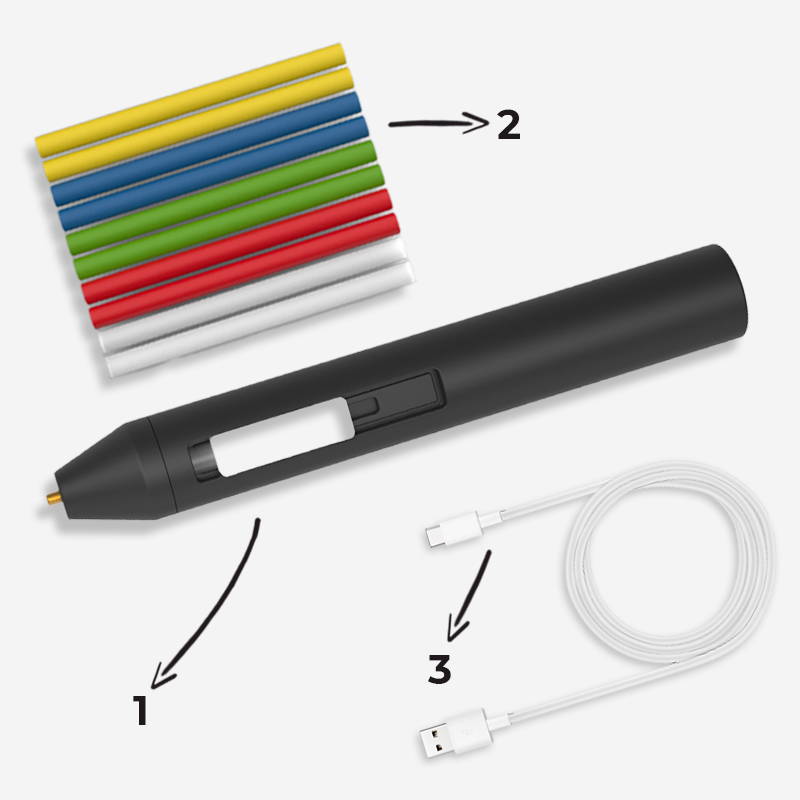 1 - StickyPal Crafty Glue Pen
, re
ady to use!
2 - Colored Glue Sticks:

A set of 10 coloured glue sticks to add a fun and artistic touch to your crafts (white, green, blue, yellow and red).
3 - Type-C Charging Cable.
*E-User Manual:

A detailed step-by-step instructions on how to use and maximize the potential of your StickyPal.

*Crafting with StickyPal (e-book): A complete guide to ignite your imagination.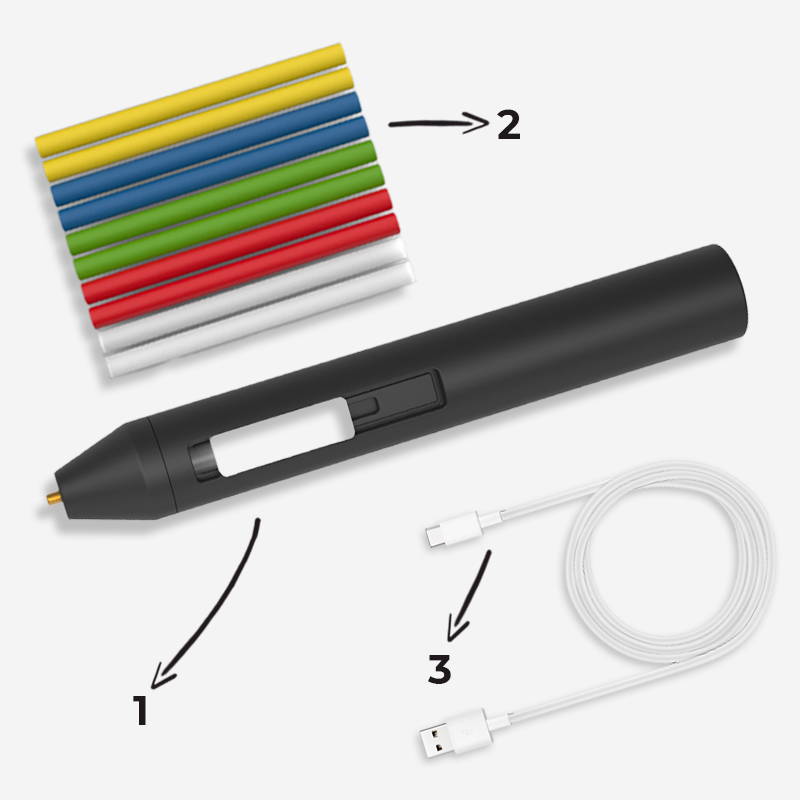 How long does it take for StickyPal to heat up?
StickyPal has a rapid heating feature, allowing it to heat up in just 30 seconds, saving you valuable time.
Can I use StickyPal on different materials?
Yes, StickyPal is versatile and can be used on various materials commonly used in crafting, such as paper, cardboard, fabric, wood, and more. It provides a strong bond on these surfaces, enabling you to explore a wide range of creative projects with confidence.
How long does the battery of StickyPal last?
It's equipped with a high-quality lithium battery that offers a long-lasting performance.
Are there different glue stick colors available for StickyPal?
Yes! StickyPal comes with a variety of vibrant colored glue sticks, which allow you to personalize and improve your creations, making them visually appealing and unique.
Can I refill StickyPal with glue sticks?
Absolutely! StickyPal is designed to be refillable, so you can easily replace the glue sticks when needed. Simply insert a new glue stick into the pen and continue. The availability of refill packs ensures that you always have a fresh supply of sticks ready.
Can I use StickyPal for other non-crafting purposes?
While StickyPal is primarily designed for crafting purposes, its versatile nature makes it useful for various non-crafting tasks as well. It can be handy for minor repairs, home decor projects, school projects, and more.