Improve Corner crafts now
Now you can craft many beautiful things effortlessly, but what if we need to joint 2 pieces at 60°? Usually, it takes waaay more concentration and time. A small error could lead to an ugly result...
If you get it Today, all you'll have to do is switch the "angle head".
Done.
You now have perfect 60°, 90°, and 120° angles on every craft. (Because we'll include these 8 extra angles for FREE Today).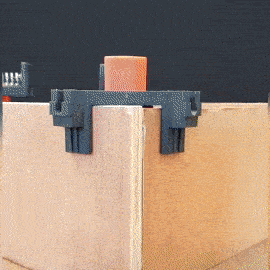 perfect tool, perfect materials
It's very strong. The Spring is made of High Carbon Steel. Perfect to hold the pieces in place, and give you an extra hand (or 4).
What Advantages Does The Plastic Contour Gauge Offer?
This shape finder tool offers particular characteristics like no other on the market.
That's why when you are buying a new tool the most important thing is to know its advantages compared to others. This tool has a lot and the most prominent are:
Makes your projects faster, easier, and more efficient. Whether you are constructing drawers, cabinets, frames, boxes, cases, or nearly anything.

It's a versatile tool (set), suitable for solid wood, particleboard, MDF, plywood, etc.

You can use it in pieces up to 0.85 inches or 22mm.

We ship worldwide in 7-15 days for most countries.

Try it out RISK-FREE with our 30 days money-back guarantee.

91% of customers are getting 2 sets or more to gift a friend, brother, or anyone.Get your set with the FREE extra angles before we run out of stock!

Your GET FREE SHIPPING WHEN YOU SHOP 2 SETS OR MORE!
Shape Finder Tool For Sale
What's included in the package?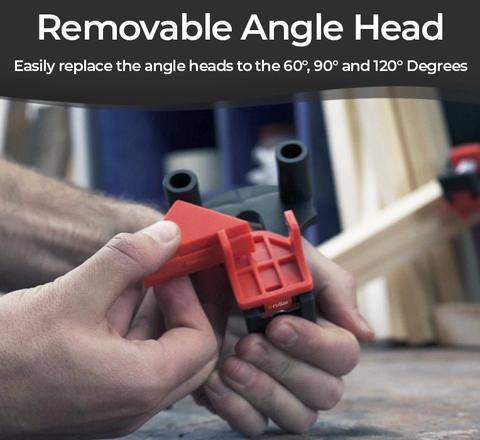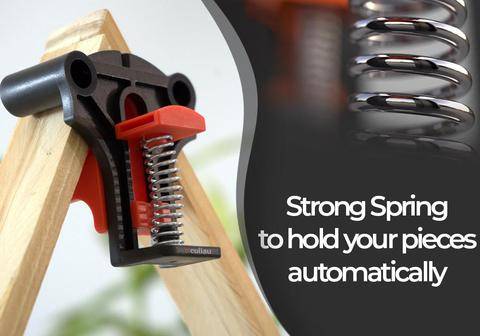 1 ProCorner™ Set: 4 Clamps, with 4 angle heads of 90°
+
TODAY's gift: 4 x 60° + 4 x 120° angle heads