Strong Clamps is the favorite choice of experts on woodworking and carpentry. Its durability, size, clamping power, and unbeatable price-quality relation turn it into the best corner clamp of 2021, perfect for gluing joints, drilling, and screwing.
Keep reading so you can know all its advantages and make the right choice at the moment of purchase.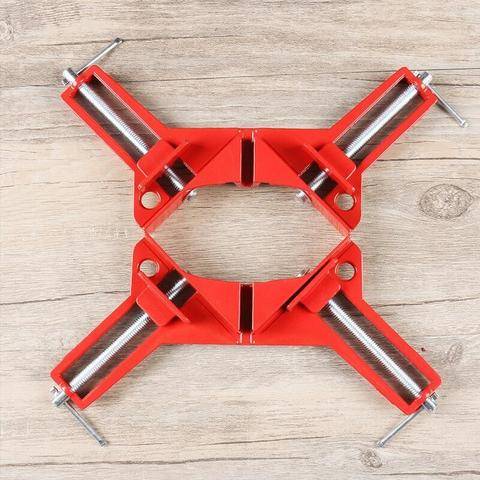 90 Degree Corner Clamp Information
The maximum clamping range is 2.95 in // 7.5 cm. Usually, the 4 right angle clamps are used together.
Material: aluminum
Type: 4 inches // 10.16 cm
color: red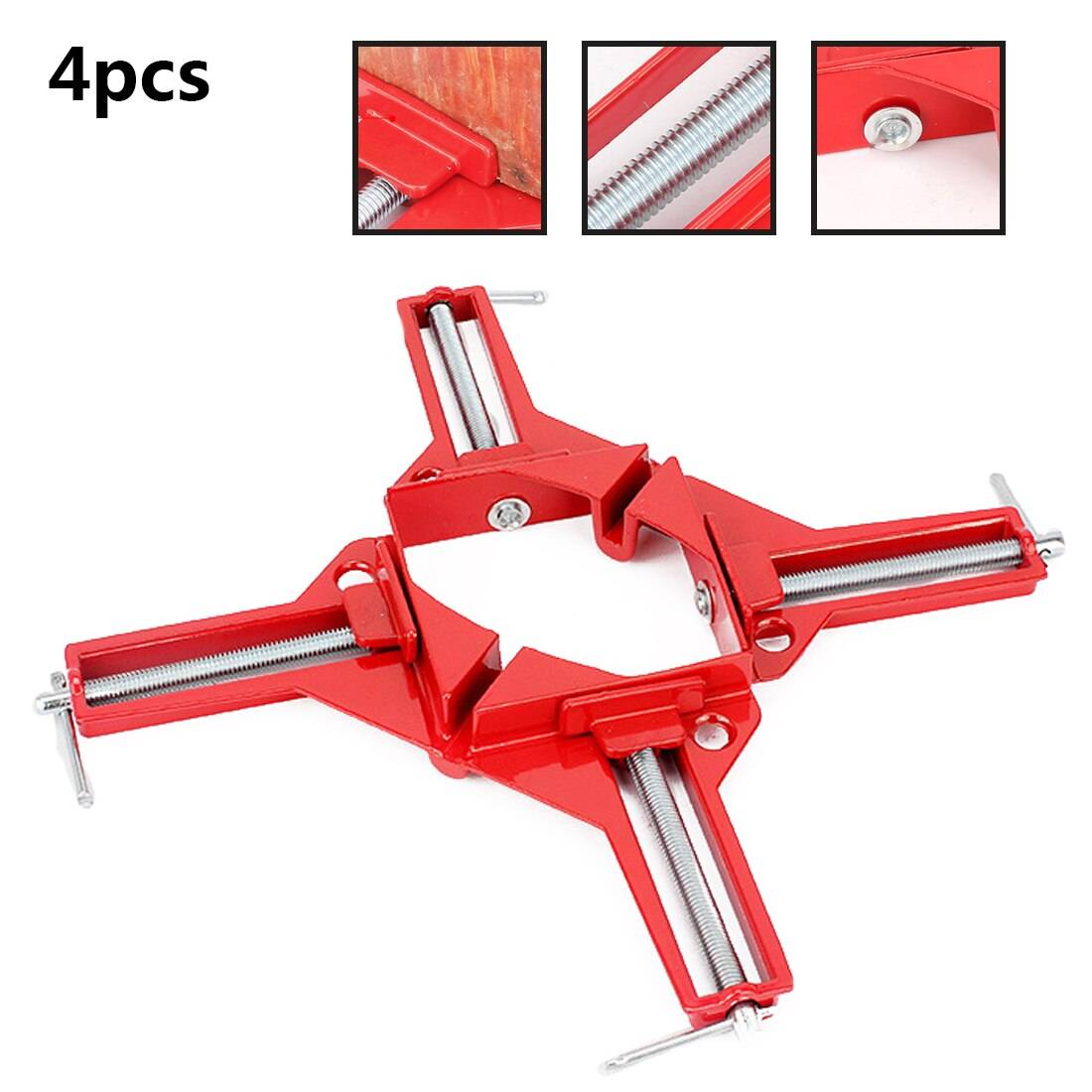 Why Choose Our Ratcheting Clamp Before Another
Solid and Strong Materials
Easy to break when we want to tighten the grip

Longer to place the workpiece correctly
Corner clamps for woodworking are perfect for those who don't want to waste any time
It is an ideal tool for those who are just starting out as well as for experienced carpenters, its very easy to use and that will speed up your works. It's soo useful when you're making wood joints, whether for a frame, a cabinet, a drawer, etc.
With these right-angle clamps for woodworking, you will be able to obtain accurate t joints every time without any effort taking your crafts to the next level like a professional carpenter. What are you waiting for? Buy yours now!
What advantages does this adjustable corner clamp offer?
It's a versatile tool, suitable for solid wood, particleboard, MDF, plywood, etc.

High Precision: Ensure that you get strong, tight-fitting assemblies whether you're using pocket hole joinery or another method getting a perfect 90° angle

Adjustable: Independently adjustable jaws.

Adjustable: Independently adjustable jaws.

Price: Although there are cheaper clamps, there are none that offer the quality of their materials or a design in the same value compared with the Strong Clamps 2.0. They were created for the safety of your work, with high durability making them an economical option, your tool will remain flawless for many years.

Strong Clamps can be used for 45-degree sawing.

We ship worldwide in 7-15 days for most countries.

Try it out RISK-FREE with our 30 days money-back guarantee.
Best Offer Corner Clamps For Sale
How to Clamp a Corner Easily?
With these corner clamps, the job is much easier you just have to place the woods inside the clamps at a 90° shape and then tighten it with the screws so your wood stays still. Then you can drill, glue, or screw your pieces. This tool will help to keep your wood aligned at a perfect 90° angle facilitating this job.
The experts choose it to build drawers, cases, drawers, and more because it works with thin materials and lumbers up to 4 inches thick in an easy and fast way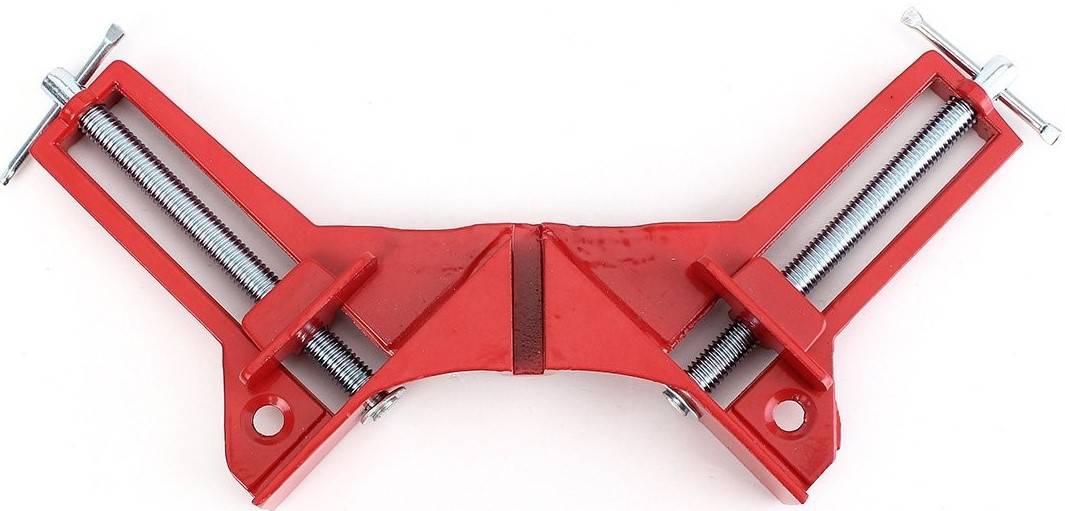 Conclusion About The Strong Clamps 2.0
If you are looking for the best right angle clamps in 2021 the Strong Clamp 2.0 is the right option for you. If its characteristics and unbeatable price did not convince you, you can always keep looking for information about it but it will be difficult to find an opportunity like this.
Besides, Culiau Store is a trusted brand, with authority in the market and a strong trend all over the world in the last time. So what are you waiting to receive your corner clamp and enjoy its benefits? Take advantage and buy it now!
If you still having your doubts check below the comments of those who already have it and are happy working with it.