Organize your bits
in less than 2 minutes!
Don't leave anything behind!
Choose your favorite bits, take them wherever you go, and keep them safe.
Get the Steel Storage Box and protect your bits from external damage while keeping them organized at the same time.
You won't have to spend time finding the right bit!
Made from the hardest steel The Box is perfect for those who love engraving and beign organized.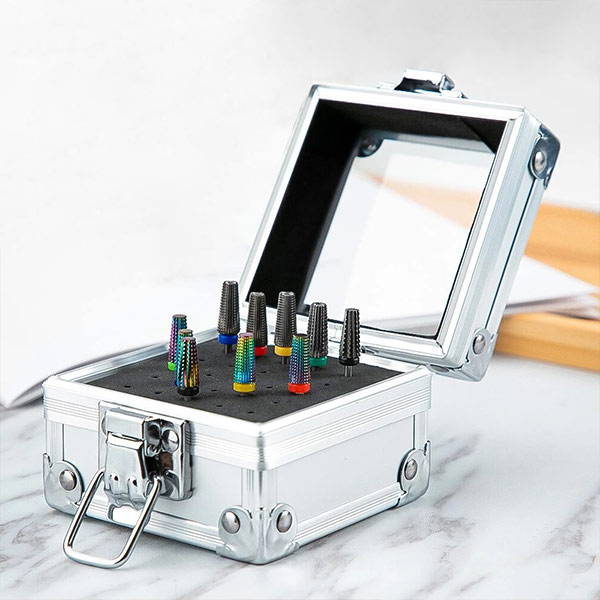 Keep your bits
safe and sound
Your bits would be safe & secured all in one place.

Take your bits wherever you go.

Stop wasting time organizing.

Made out of long-lasting unbreakable non-toxic steel.

25 holes to keep the bits neatly.
The Steel Storage Box is a must-have
in every engraver workshop
Storage Steel Box - Silver
7.7cm x 7.7cm x 6cm
3inch x 3inch x 2inch
Weight 128g