Embrace the freedom of crafting on the go. Our portable and cordless Glue Pen allows you to indulge in your passion for crafting wherever inspiration strikes. From crafting retreats to outdoor adventures, never miss an opportunity to create magic with ease.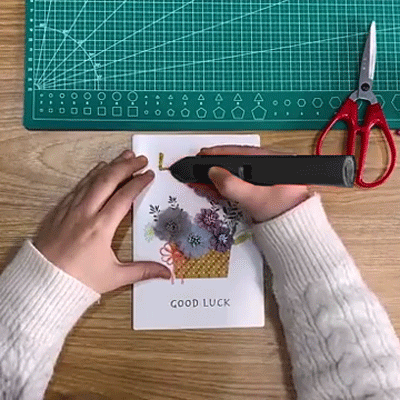 It's the perfect companion for exploring endless crafting possibilities.
Discover all the innovative projects you can do with StickyPal...
Time-Saving Efficiency: Craft more in less time with our portable Glue Pen. Instantly heat, apply, and create.
Precise and Professional: Perfect every detail with seamless control and precise application using our Glue Pen.
Versatile Crafting Companion: StickyPal adapts to any craft, from paper to fabric, woodworking to DIY. Explore endless crafting possibilities.
Safe and Family-Friendly: Craft with confidence because it's safe for the whole family, fostering bonding and creating lasting memories.
The only limit is your imagination.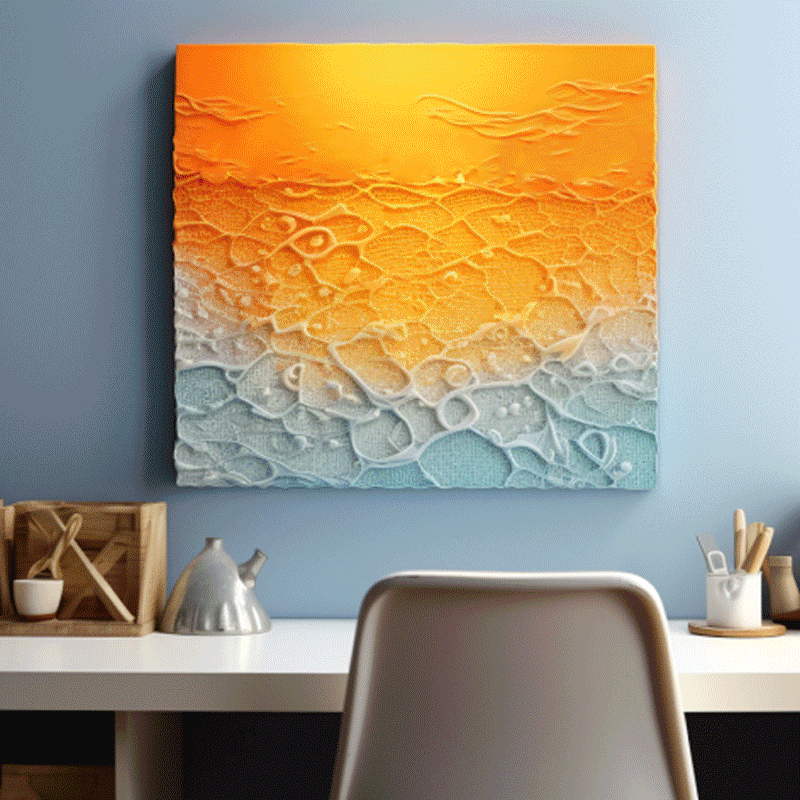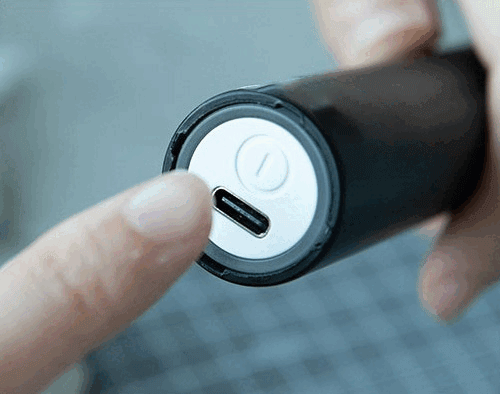 01) Insert a glue stick in your StickyPal.
02) Power on.
03) Allow it to heat up for approximately 30 seconds until the glue is melted.
04)Gently push the white lever.
05) Apply directly onto your desired surface or project.
06) Allow the glue to dry completely, and watch as your crafts come to life.
Multigenerational
involvement
StickyPal is suitable for all ages, allowing grandparents, parents, and children to participate in crafting sessions and strengthen family bonds. Create cherished memories and connect over art projects that inspire imagination and creativity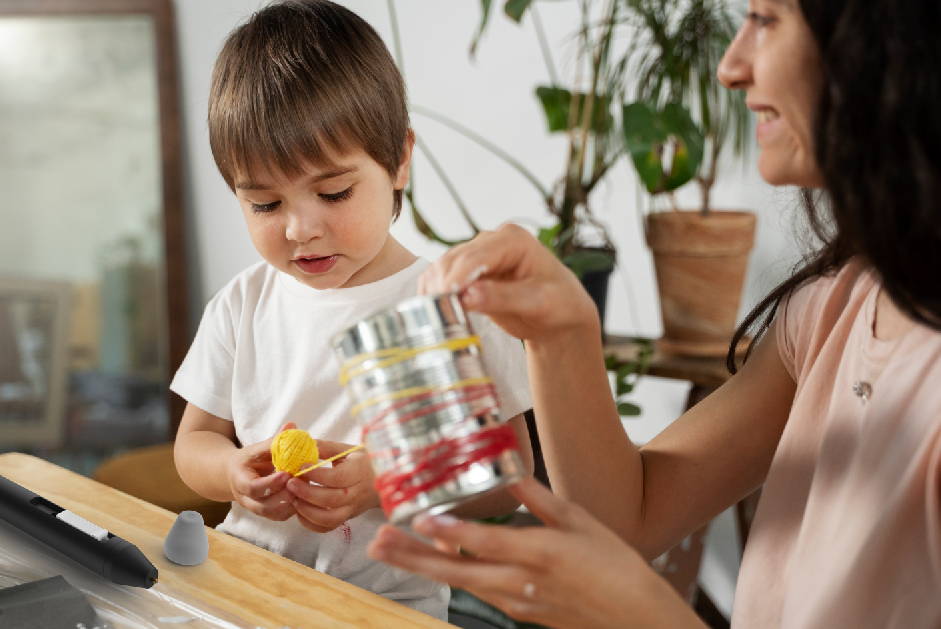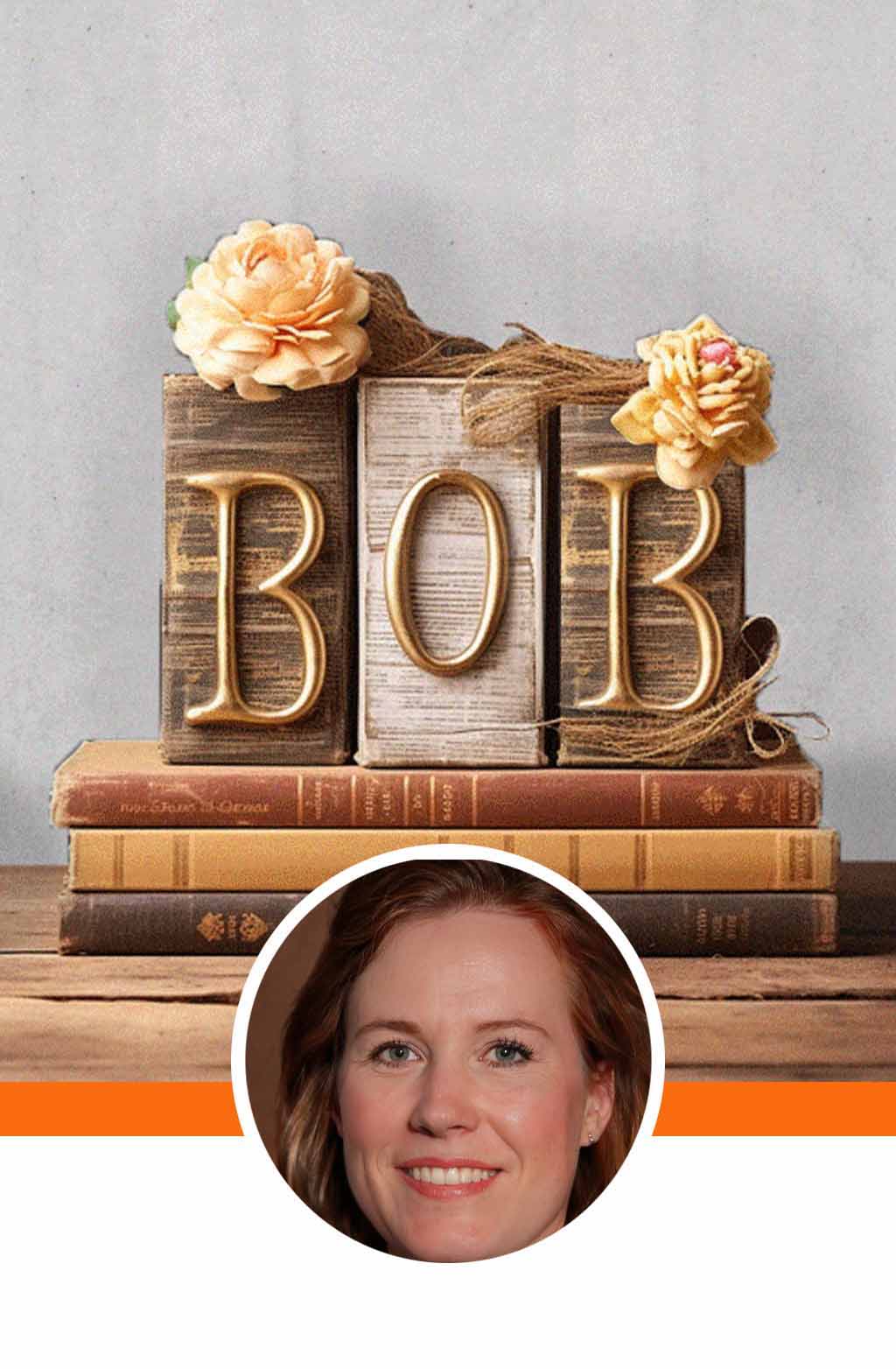 "I can't get enough of this Glue Pen! It's seriously a game-changer for my crafting projects. The precision control and quick heating make it a breeze to work with. No more messy glue drips or waiting around for glue to dry. It's become my go-to tool for all my crafting adventures!"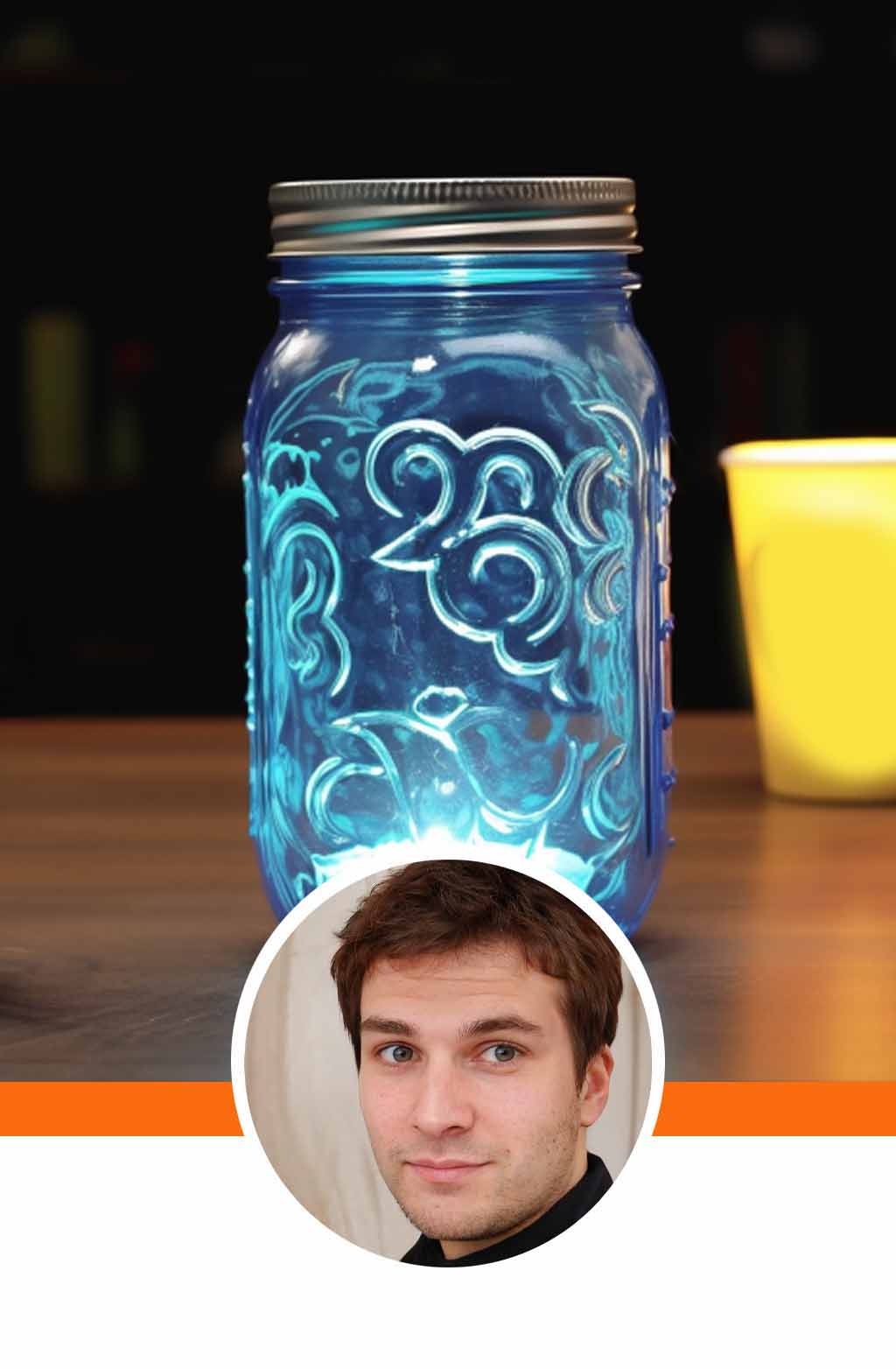 "I was skeptical at first, but this Glue Pen exceeded all my expectations! It's so easy to use and gives me the perfect amount of control. The adhesive performance is top-notch. I've tried it on various materials, and it never disappoints. Highly recommended!"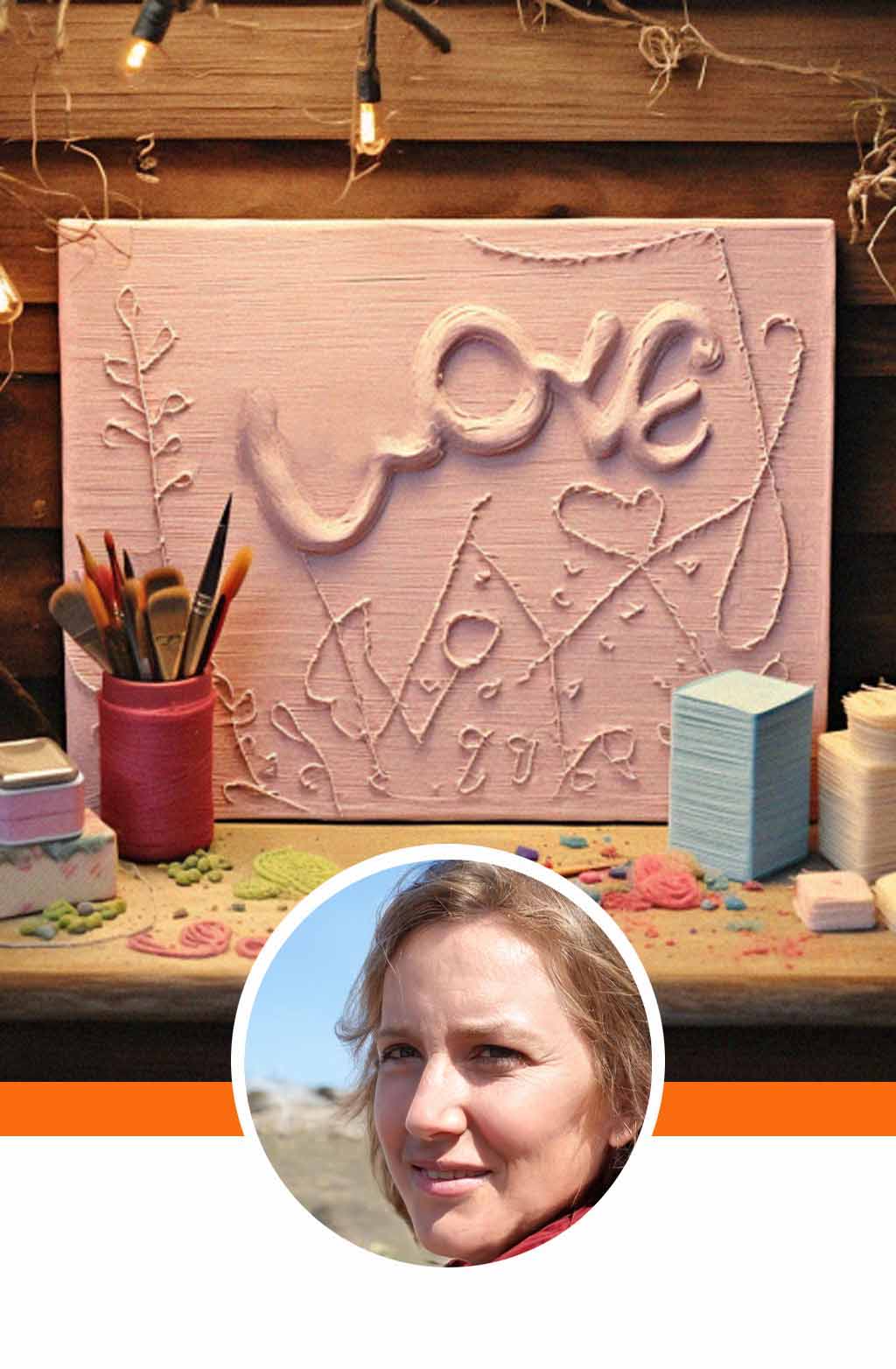 "As a crafting enthusiast, I've tried numerous glue guns, but this Glue Pen takes the cake! It's compact, lightweight, and rechargeable, making it super convenient to carry around. I'm in love with the versatility and quality of this Glue Pen."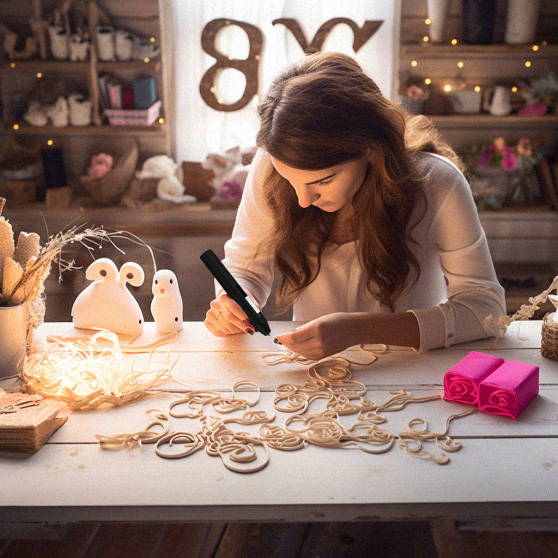 StickyPal stands out from regular glue pens. It is portable, and rechargeable, making it convenient for crafting on the go.
Additionally, it offers precise control and rapid heating (without risks), for efficient application of glue.
We are confident of its durable construction and quality materials. That's why StickyPal has a 60-day money-back guarantee. You can give it a try and enjoy crafting with it before making a final decision.
You can always contact us via support@culiau.com
StickyPal Crafty Glue Pen:

Ready to fuel your creative adventures.

Colored Glue Sticks:

A set of 10 vibrant colored glue sticks to add a fun and artistic touch to your crafts (white, green, blue, yellow and red).

Type-C Charging Cable

E-User Manual:

A detailed step-by-step instructions on how to use and maximize the potential of your StickyPal.

"Crafting with StickyPal" Ebook:

A comprehensive guide to ignite your imaginations.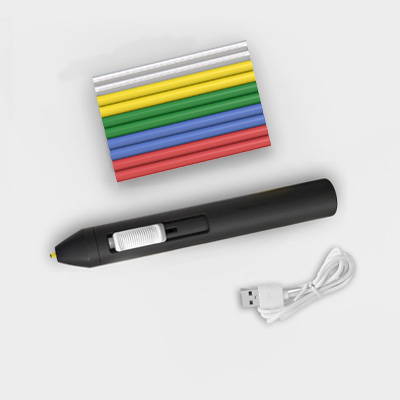 How long does it take for StickyPal to heat up?
StickyPal has a rapid heating feature, allowing it to heat up in just 30 seconds, saving you valuable time.
Can I use StickyPal on different materials?
Yes, StickyPal is versatile and can be used on various materials commonly used in crafting, such as paper, cardboard, fabric, wood, and more. It provides a strong bond on these surfaces, enabling you to explore a wide range of creative projects with confidence.
How long does the battery of StickyPal last?
It's equipped with a high-quality lithium battery that offers a long-lasting performance.
Are there different glue stick colors available for StickyPal?
Yes! StickyPal comes with a variety of vibrant colored glue sticks, which allow you to personalize and improve your creations, making them visually appealing and unique.
Can I refill StickyPal with glue sticks?
Absolutely! StickyPal is designed to be refillable, so you can easily replace the glue sticks when needed. Simply insert a new glue stick into the pen and continue. The availability of refill packs ensures that you always have a fresh supply of sticks ready.
Can I use StickyPal for other non-crafting purposes?
While StickyPal is primarily designed for crafting purposes, its versatile nature makes it useful for various non-crafting tasks as well. It can be handy for minor repairs, home decor projects, school projects, and more.