Unleash Creativity
, Unplug Distractions
Offer your kids a fun and creative alternative for screen-free entertainment. With its portable and safe design, StickyPal allows children to explore their imagination, create art projects, and develop new skills while having fun without the use of electronic devices.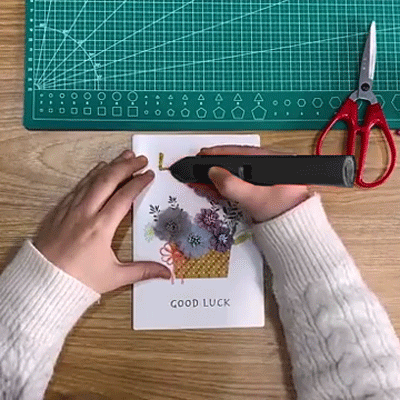 It is the perfect tool to encourage their creativity and keep them engaged in
offline activities.
Discover all the innovative projects you can do with StickyPal...
Inspires originality: Without the influence of screens, your little ones can freely express their unique ideas and create original crafts.
Family Fun Crafts: Unleash your creativity as a team! Create, laugh, and bond together while making amazing art.
Promotes hands-on learning: StickyPal fosters fine motor skills, problem-solving abilities, and spatial awareness.
Enhances concentration: Requires attention to detail which improves focus and mindfulness.
The only limit is your imagination.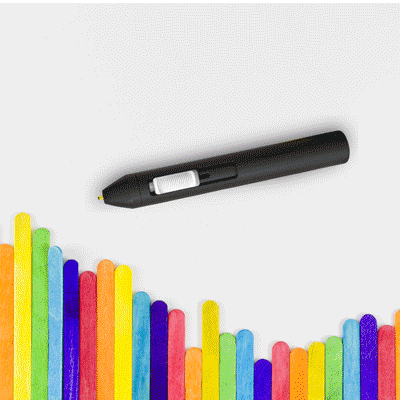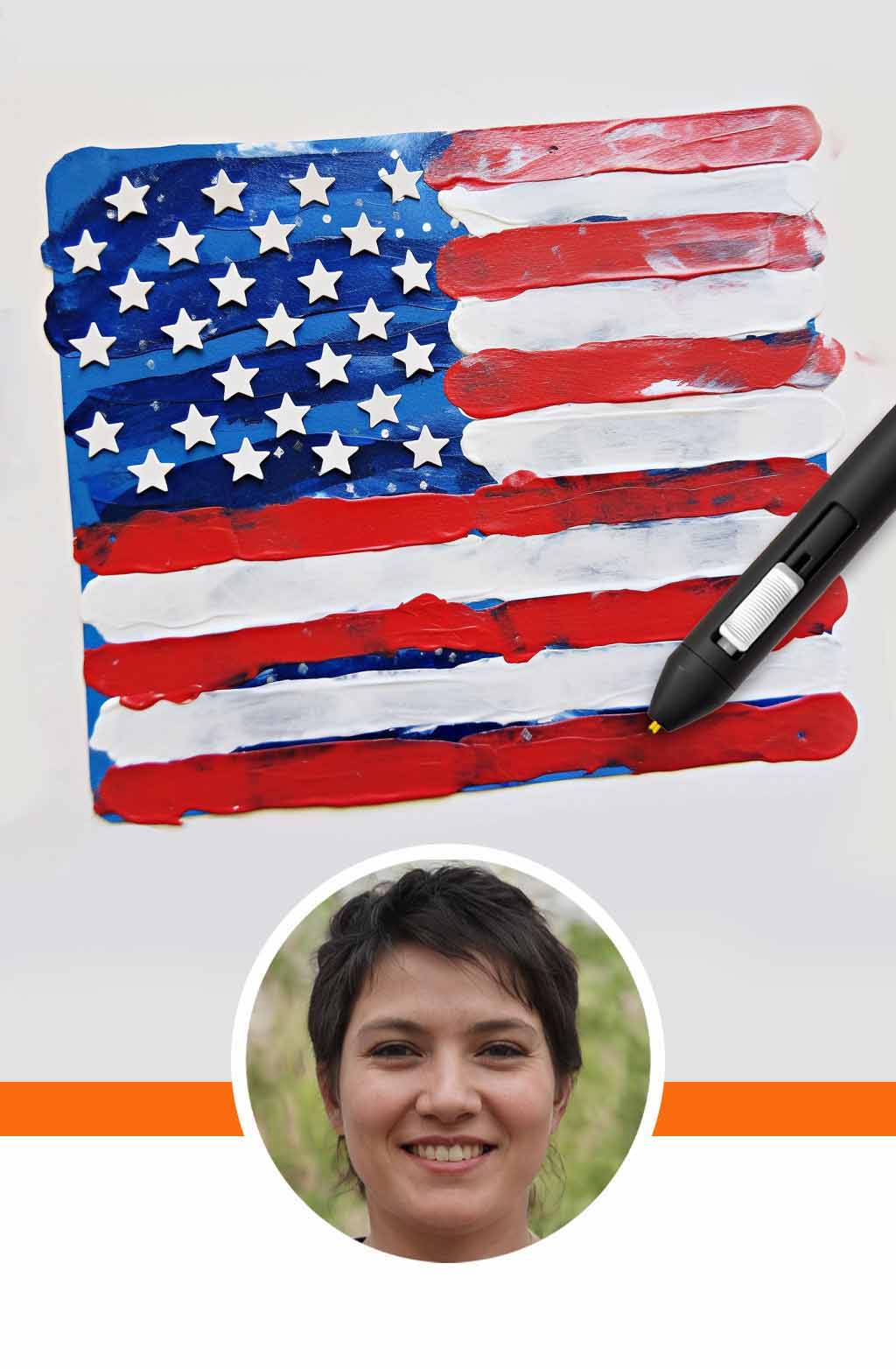 "We adore StickyPal! As a mom, I'm always on the lookout for screen-free activities that engage my kids. This glue pen is a game-changer. It's portable, easy to use, and perfect for crafting at home or on the go. The vibrant colored glue sticks spark creativity, and we've made amazing projects together. Highly recommended for crafty families!"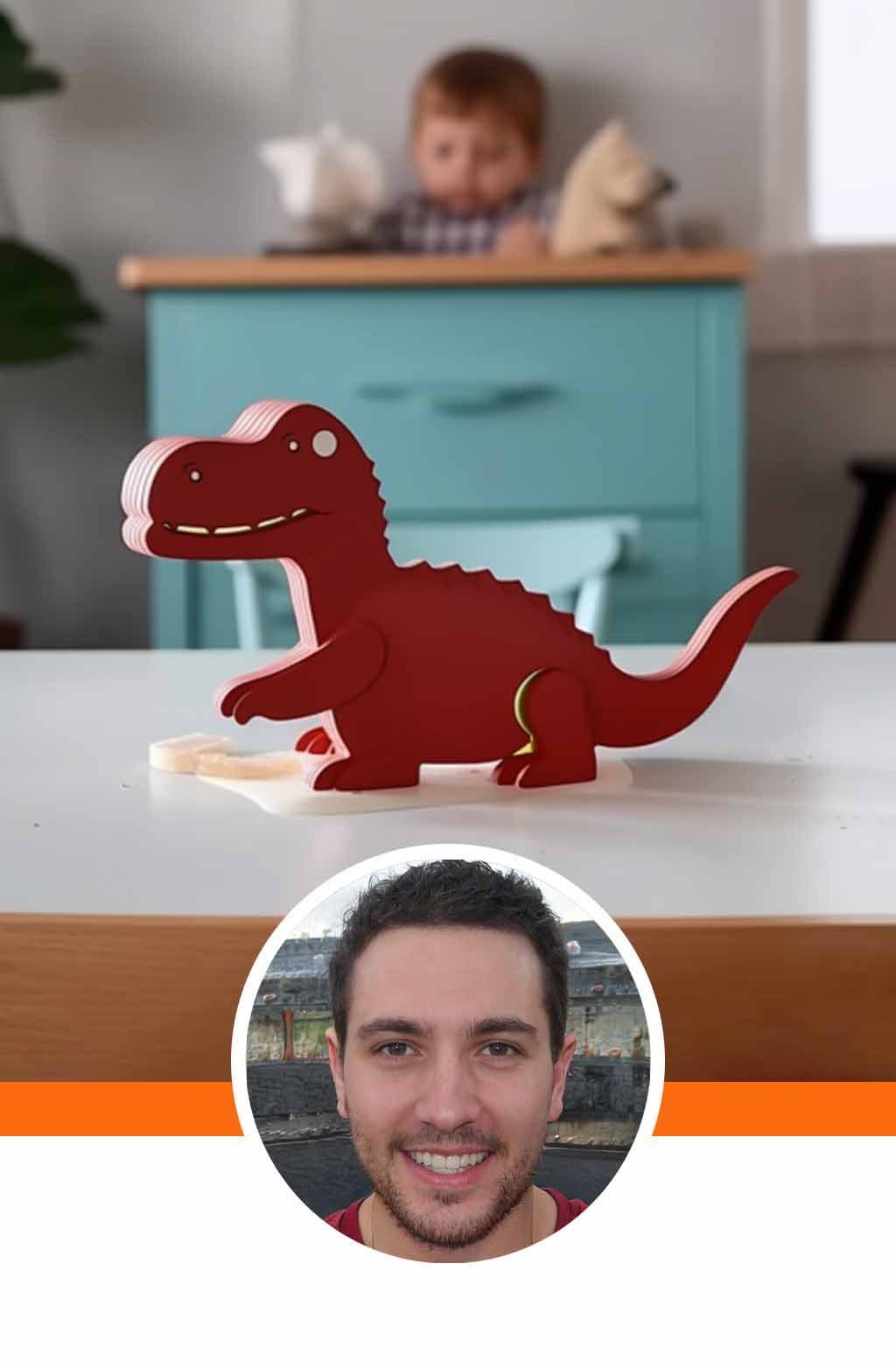 "StickyPal is my ultimate crafting buddy! It's versatile, heats up quickly, and offers precise control. With its cordless design and rechargeable feature, it's a game-changer. Perfect for intricate details and bonding different materials, it's a must-have for crafters"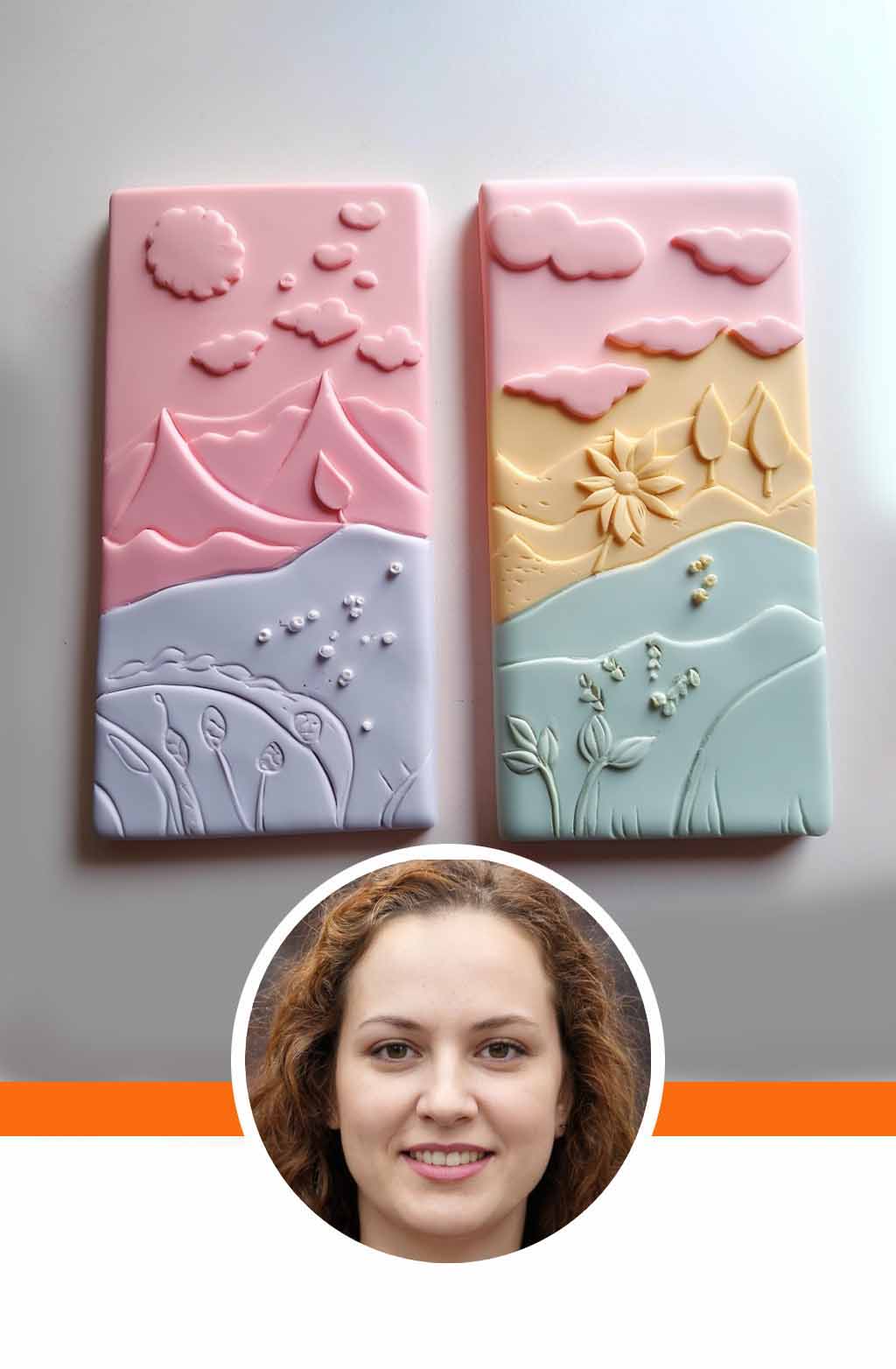 "StickyPal has blown me away! I'm no artist, but this glue pen has transformed my DIY projects. It's ridiculously easy to use, even my 7-year-old niece can work with it effortlessly. We've had a blast bonding over crafts, and the results are beyond cute. "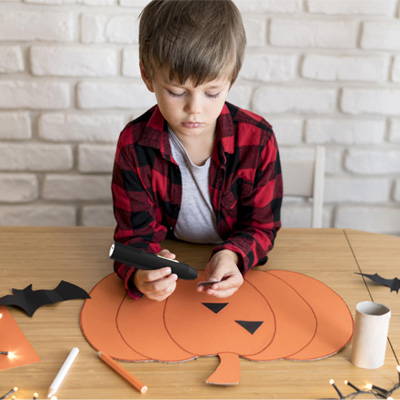 StickyPal stands out from regular glue pens. It is portable, rechargeable, and handy for kids, making it convenient for crafting on the go.
Additionally, it offers precise control and rapid heating (without risks), for efficient application of glue.
We are confident of its durable construction and quality materials. That's why it has a 60-day money-back guarantee. You can give it a try and enjoy crafting with your kid before making a final decision.
You can always contact us via support@culiau.com
StickyPal Crafty Glue Pen:

Ready to fuel your creative adventures.

Colored Glue Sticks:

A set of 10 vibrant colored glue sticks to add a fun and artistic touch to your crafts (white, green, blue, yellow and red).

Type-C Charging Cable

E-User Manual:

A detailed step-by-step instructions on how to use and maximize the potential of your StickyPal.

"Crafting with StickyPal" Ebook:

A comprehensive guide to ignite young imaginations.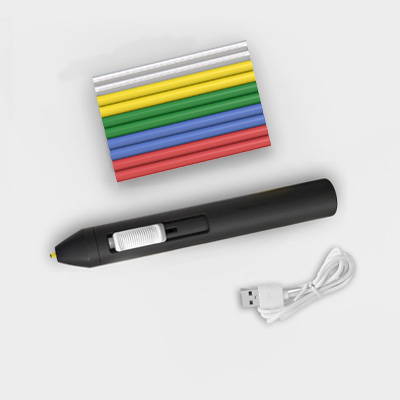 How long does it take for StickyPal to heat up?
StickyPal has a rapid heating feature, allowing it to heat up in just 30 seconds, saving you valuable time.
Can I use StickyPal on different materials?
Yes, StickyPal is versatile and can be used on various materials commonly used in crafting, such as paper, cardboard, fabric, wood, and more. It provides a strong bond on these surfaces, enabling you to explore a wide range of creative projects with confidence.
How long does the battery of StickyPal last?
It's equipped with a high-quality lithium battery that offers a long-lasting performance.
Are there different glue stick colors available for StickyPal?
Yes! StickyPal comes with a variety of vibrant colored glue sticks, which allow you to personalize and improve your creations, making them visually appealing and unique.
Can I refill StickyPal with glue sticks?
Absolutely! StickyPal is designed to be refillable, so you can easily replace the glue sticks when needed. Simply insert a new glue stick into the pen and continue. The availability of refill packs ensures that you always have a fresh supply of sticks ready.
Can I use StickyPal for other non-crafting purposes?
While StickyPal is primarily designed for crafting purposes, its versatile nature makes it useful for various non-crafting tasks as well. It can be handy for minor repairs, home decor projects, school projects, and more.