Forget about
making a mess!
Glue your projects with ease, and don't waste time cleaning.
With the Silicone Set, you won't have to worry for washing the glue off. Just wait, and once it's dried, peel it off!

Made out of the most resistant silicone, it won't absorb the glue, creating a thin layer for you to peel it off.
With the right care this set can be used for years and years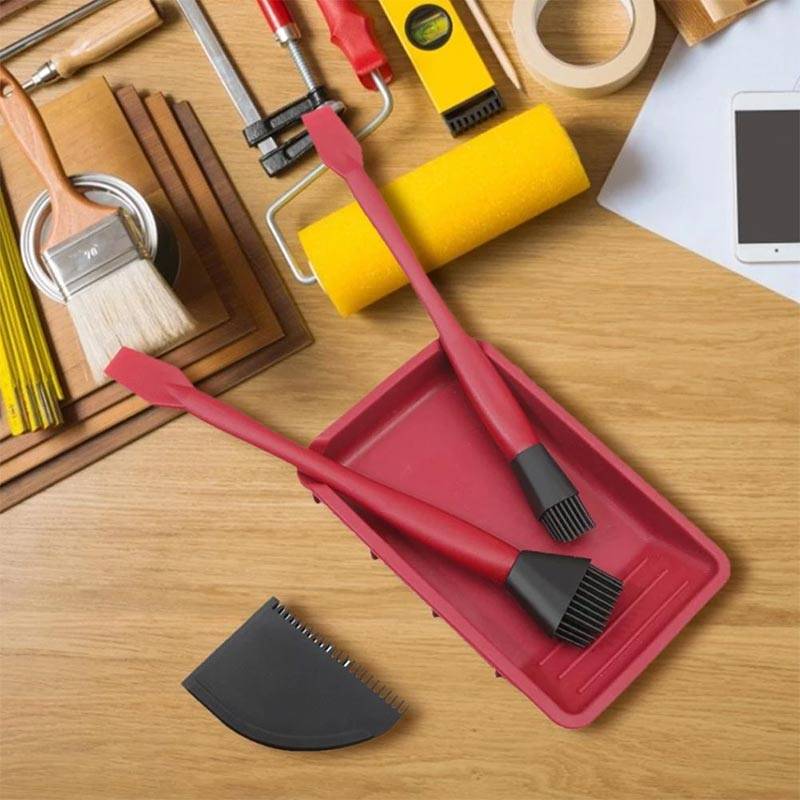 4 pieces Set
Brush Size: 157*14mm
Brush Head Size: 12*12*13mm/13*15*28mm
Flat Scraper Size: 8*70*94mm
Glue Tray Size: 20*90*138mm