Precision Woodworking Ruler Best Offer
Ultra-thin for maximum precision. Drawing a precise line with a conventional ruler is difficult, which generally means inaccurate measurement.
But with this precise ruler, you can measure on any scale without making mistakes.
The ruler can be used to mark the position of the joinery dowels. The surface is non-reflective and allows even tired eyes in low light to pinpoint the right spot. Check below it others advantages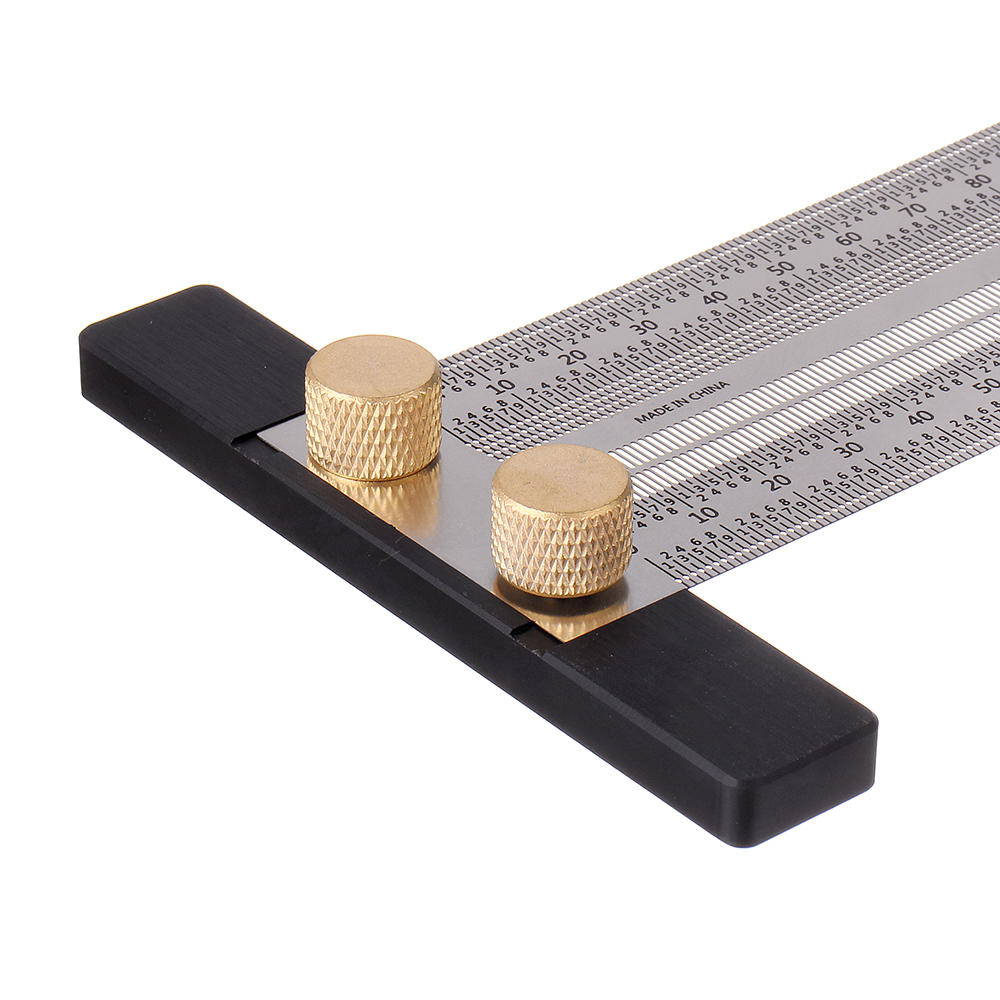 Hole diameter: 0.5mm
Distance between each hole and slot: 1mm, 0.5mm, and 0.25mm
Lenght : 180mm // 200mm // 300mm // 400mm
Length (inch): 7.08 in // 7.87 in // 11.8 in // 15.7in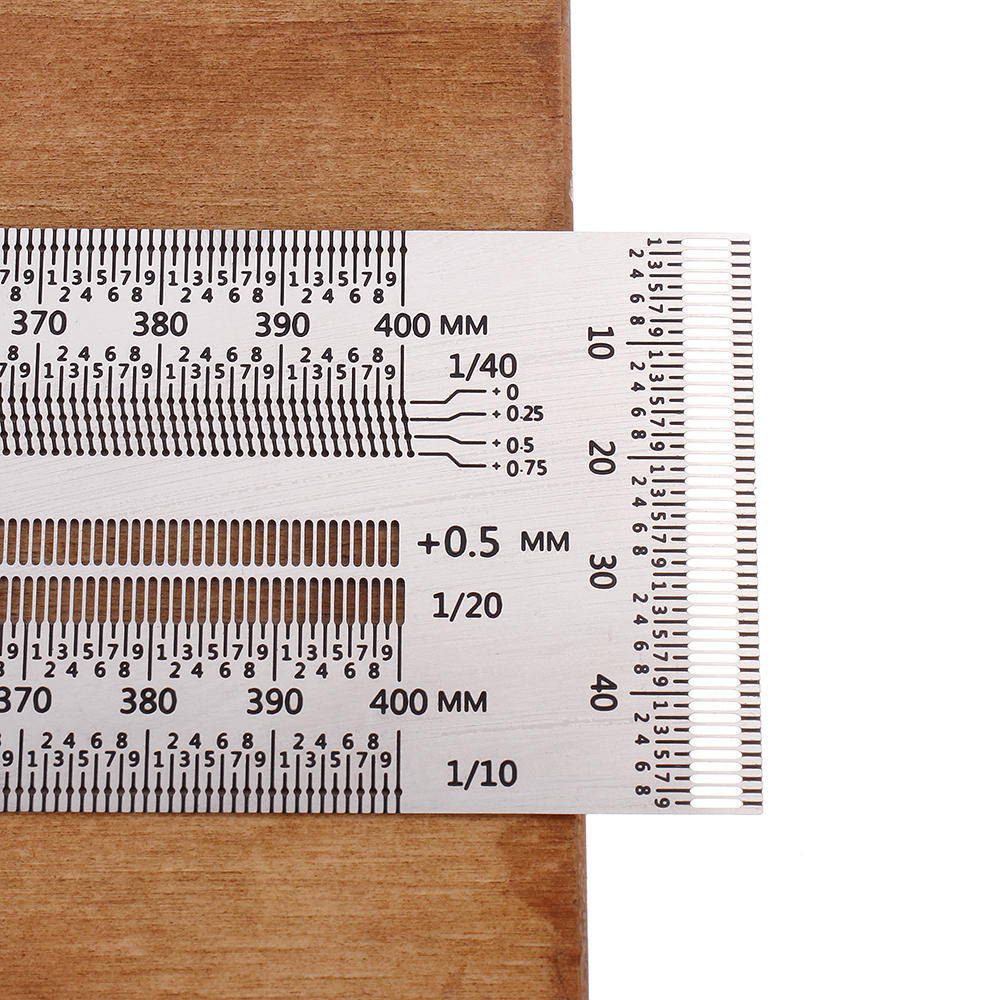 Why Choose Our ... Before Another
The most precise ruler on the market

Anti-rust and durable use
Don't have that much precision

Don't have a fast and safe shipping
High-Quality Materials: Made of stainless steel and PF, high precision, anti-rust, stable, and durable to use. Also, the vertical knurled nuts are made of pure copper.
CNC Machining: Comfortable and feel smooth to the touch.
Finer Scale: The finest can be as fine as 0.25mm, making the operation more clear and accurate.
Easy To Operate: Horizontal lines, vertical lines, long lines, short lines, parallel, right angles, draw the lines you need.
Safe Packaging: Blister packaging ensures that the goods are not damaged during shipping.
What Advantages Does This High Precision Ruler Offer?
If you are used to buying online and choosing between several brands and options, you should know that one of the most important things when buying tools is to know the advantages of a product compared to others.
This tool has several advantages, and the most notable are:
Large: It has an appropriate width and a fair length that adapts properly to the surface to be worked

Adjustable: Two screws at the end of the ruler to make the measurement even more accurate when you want to mark something at 90° or parallel to your workpiece

Price: Competitive price compared to those found on the market besides it is provided by a trustworthy brand like Culiau Store

Mechanism: Measures in inches and cm with a-holes mechanism that allows us not to go over the limit with the thick tip of our pencil when marking. Making the measurements as perfect as possible

High Precision: The quality of the materials with which it is made prevents it from wearing out or rusting. And the holes make this ruler an excellent choice for those who want to take a perfect measurement.
Precision Metal Ruler For Sale
How to use the precision ruler
Just select the appropriate slot or hole, insert a 0.5mm mechanical pencil and trace the measurement with absolute precision. The ideal flexible structure for working on curved surfaces.
Mark your position instantly with zero uncertainty, zero parallaxes, and zero eyestrain. Flexible convenient: horizontal line, vertical line, long line, short line, parallel, right angle.
The 90 ° shape keeps it firmly in place, while the two-scale surfaces allow you to mark and measure on the top, edge, and corners simultaneously. There are even two vertical end scales for drawing precision parallel lines relative to the edge of your work.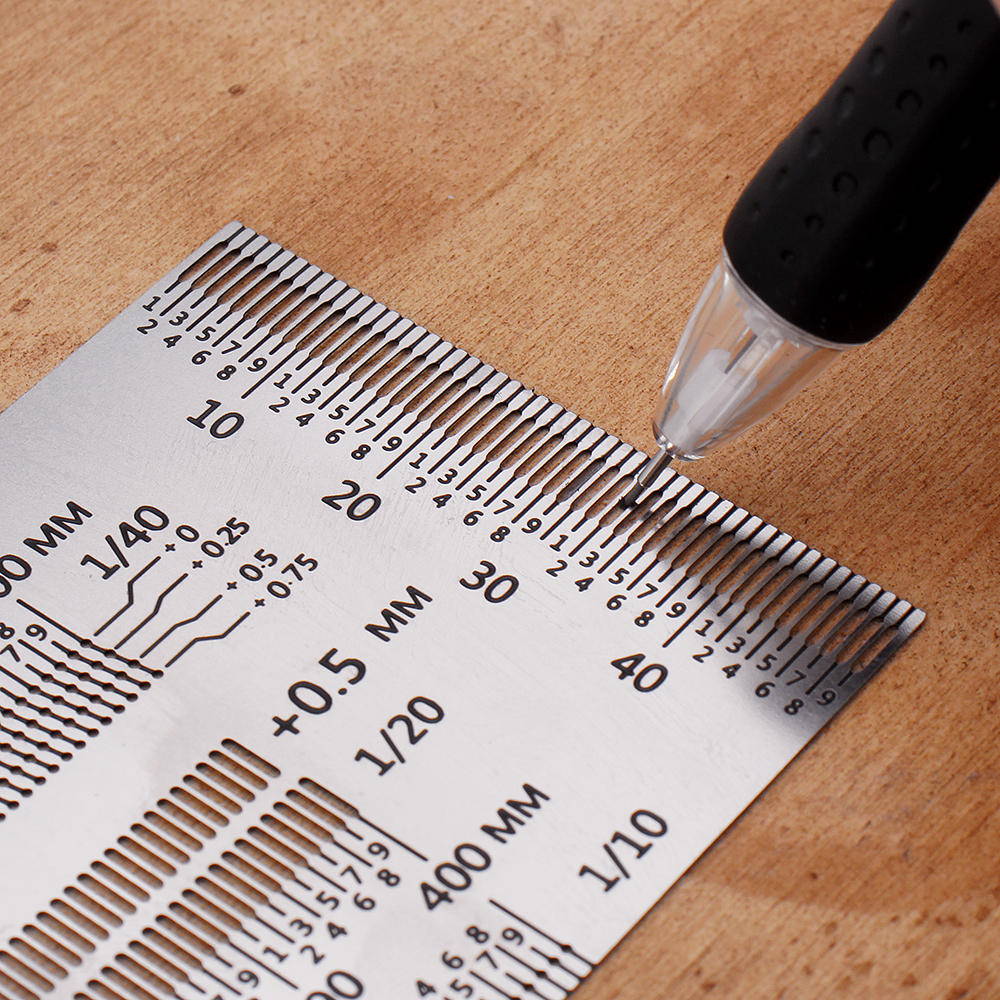 Why It Is The Most Accurate Ruler
It's the most accurate ruler not only for its measurements on inches and cm but also because of how small they are, allowing a unique and exact precision.
Besides, it's a ruler with holes for greater precision as the image shows. So if you want to increase the level of your crafts what are you waiting for? Buy now with Culiau Store, a trusted brand.