Are you looking to make delicate lineal designs? Then, the Diamond Stone Grinding Bits are what you're looking for!
No more post-process polishing! Unlike other techniques that leave imperfections, our bits create a flawless finish through grinding, enabling you to achieve your artistic goals efficiently.
But that's just the beginning. Unveil an additional layer of artistry by using these bits perpendicularly. The magic lies in the shadows they create, elevating your work from exceptional to extraordinary.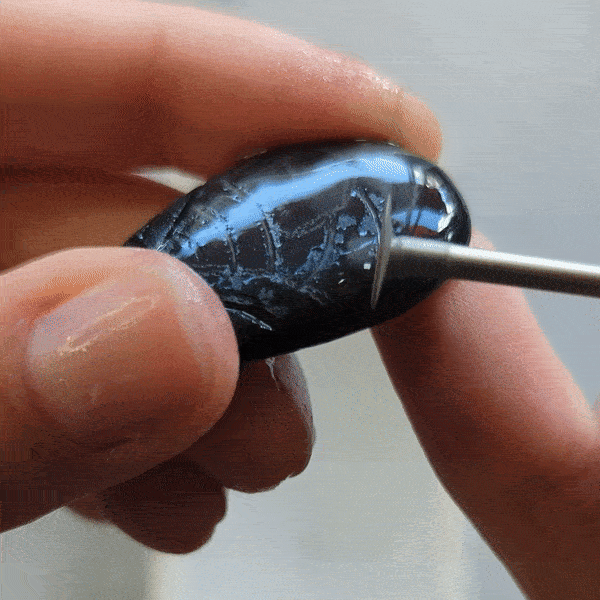 One Set,
Thousands of Projects!
More Choices, Better Results

With 14 size options, you're in control of customizing the depth of your trace―the wider the outer diameter of the bit, the deeper the depth of the stroke.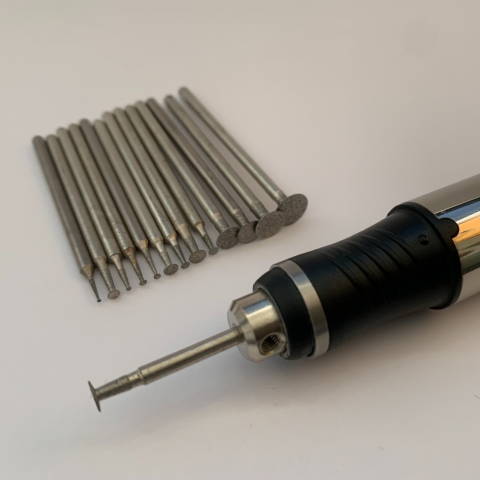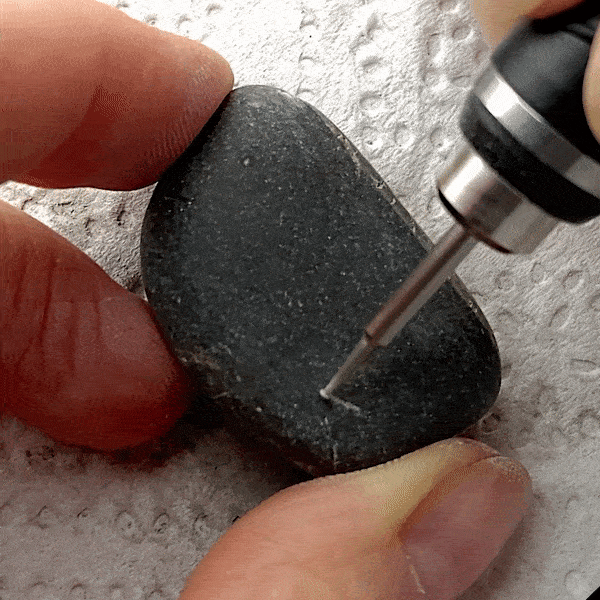 Credits to our influencer: @alena_light
Crafted from diamond, these bits stand as a testament to enduring quality. Their construction guarantees an extended lifespan, making them an investment that continues to deliver with every trace.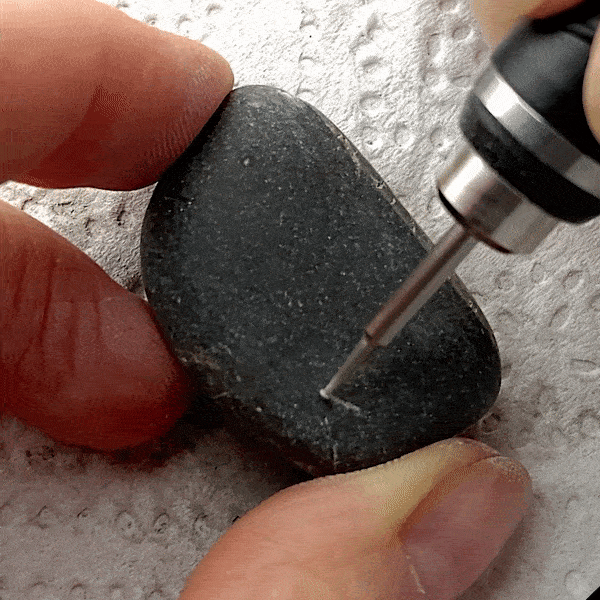 Credit to our influencer: @alena_light
With each stroke, solid lines materialize effortlessly, free from the burdens of imperfections that may hinder your creative journey.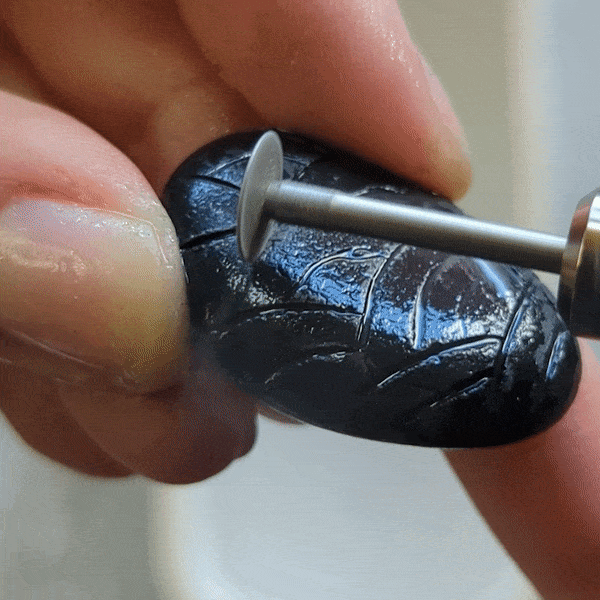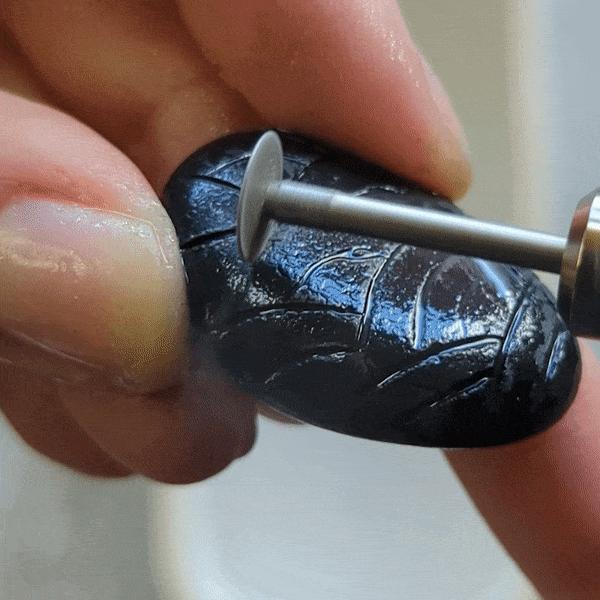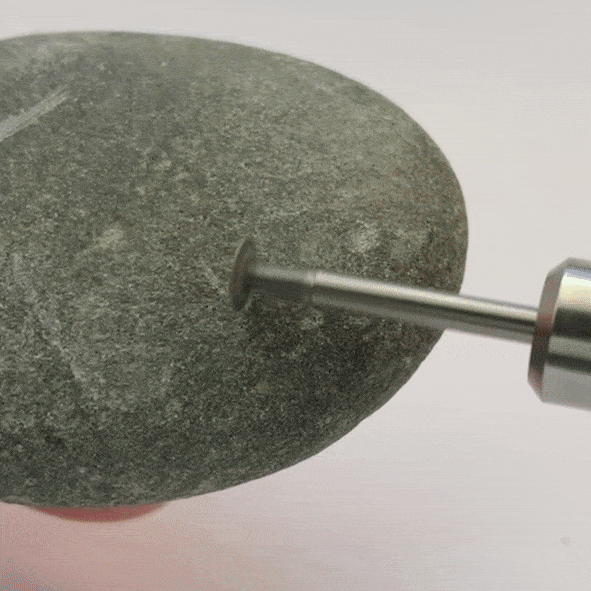 While mostly recommended to work on stone, they will allow you to leave your designs on a wide range of surfaces. Embrace the freedom to work on glass, metal, wood, ceramic, bone, leather, plastic, and more, as your creativity knows no bounds!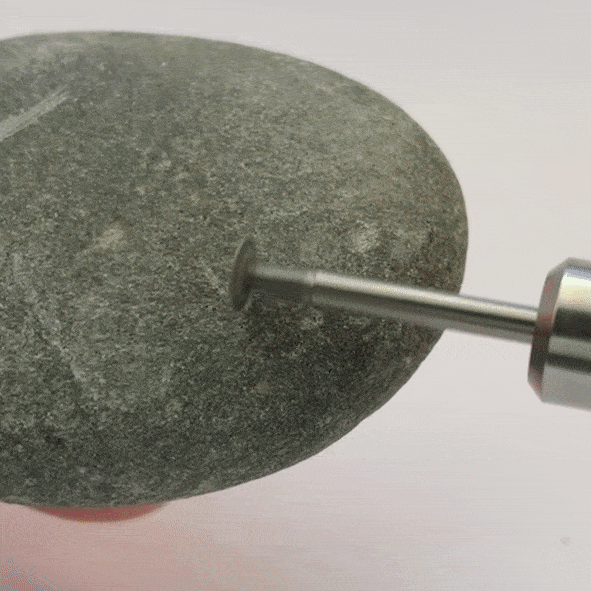 Material: Diamond Coated Stainless Steel
Color: Steel
Granularity: 320 (mesh)
Shank Diameter: 3/32" - 2.35mm
Length: 42 (mm)
Packing List:
0,5 mm *1
0,8 mm *1
1 mm *1
1,2 mm *1
1,5 mm *1
1,8 mm *1
2 mm *1
2,5 mm *1
3 mm *1
4 mm *1
5 mm *1
6 mm *1
7 mm *1
8 mm *1