Revolutionize Your Stitching Experience with our Embroidery Stand
This tool is designed to keep the embroidery fabric taut and firm while you work. This ergonomic stand allows you to comfortably stitch without straining your hands or neck, enhancing your overall stitching experience.
Adjustable height and angle provides optimal positioning, reducing the risk of discomfort or fatigue.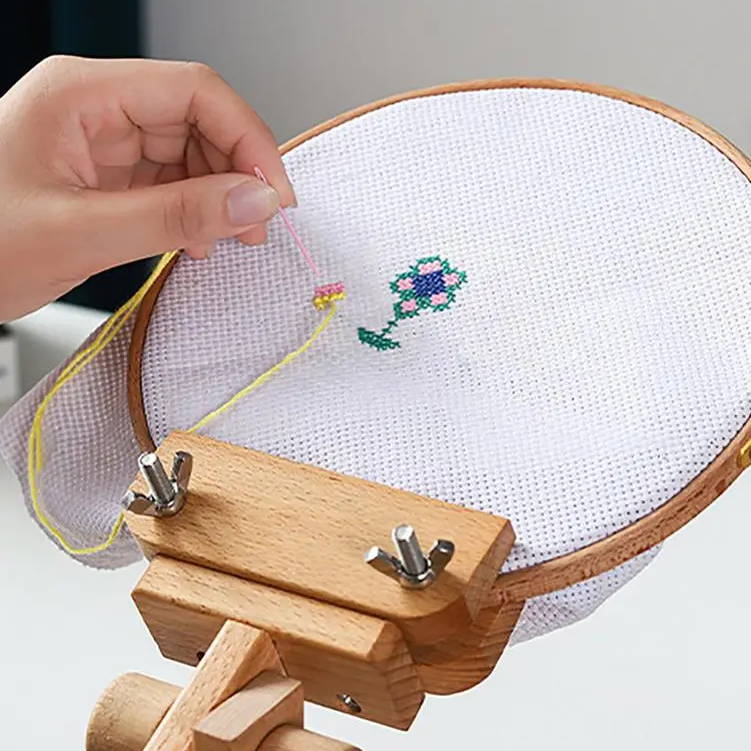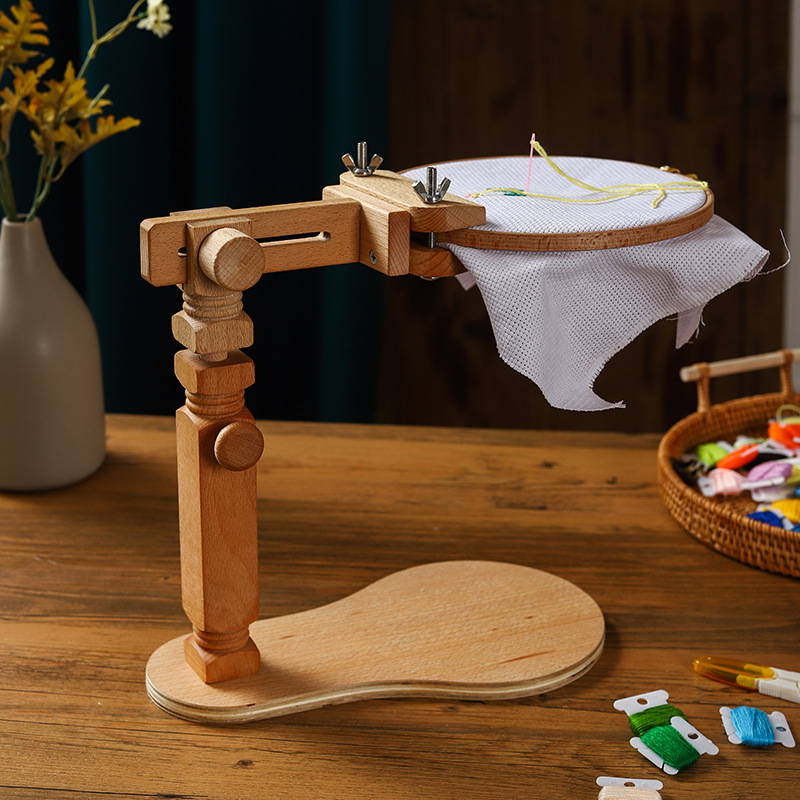 Our support is made of high quality wood, guaranteeing stability and durability.
The adjustable height and angle allows you to find a comfortable working position. Perfect for beginners and experienced users. Easy to assemble and transport.
Elevate your embroidery journey with our unique and functional stand.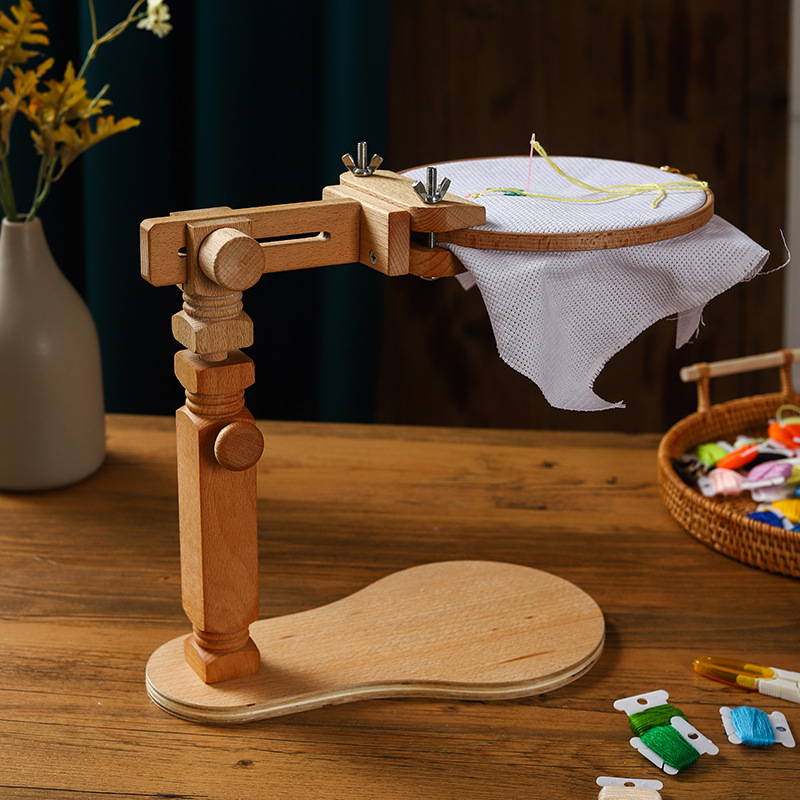 1x Wooden base
1x Pole
1x Wood screw
1x Wooden clip
2x Nut
1x Adjusting screw
1x Adjusting pole
3x Screw
1x Embroidery stretch
*We recommend using hoops smaller than 40cm in diameter.