Give your projects a
beautiful finish with just one bit!
Frost, shine and bring back to life even the darkest jewelry without any effort. Just place the bit andlet The Customizer do the rest!

Forget about dark jewelry and get that shine in no time.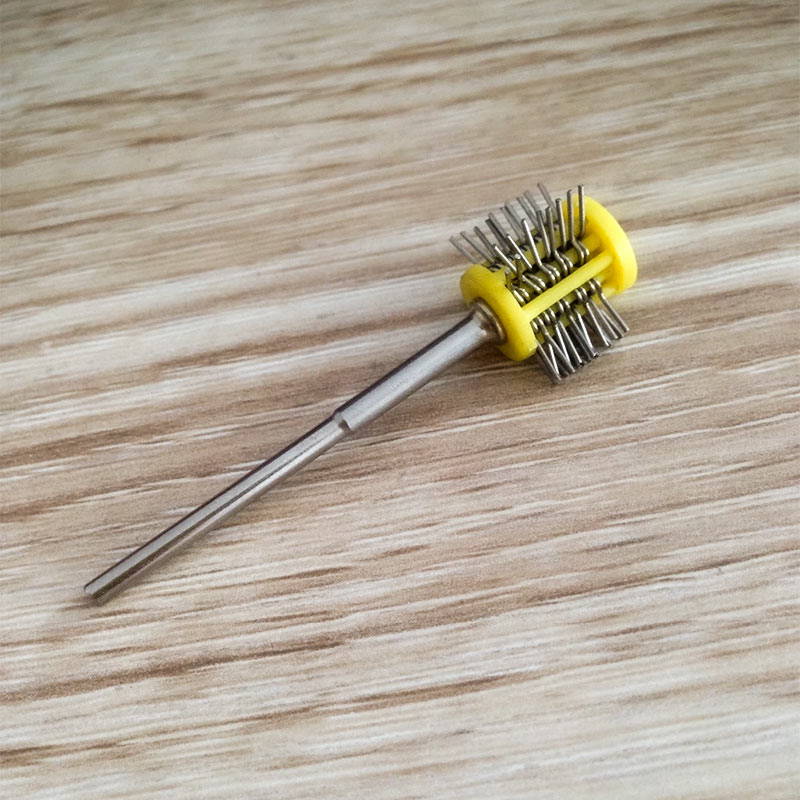 Use it in any jewelry or metal at the lowest speed to get amazing results.

Perfect for carrying around and changing it with ease.

Made out of stainless steel, perfect to give the perfect finish.
Red- Soft
Blue- Medium
Yellow - Hard
Grey - Hard