Wood Cutting Hand Tools

For Sale
Are you confused about which wood cutting hand tool to buy?
We offer you hand tools that are going to chop your timber quickly. Pick the one that fits your needs.
And at the bottom of this page, you can read our article about Hand tools used for cutting Names and their Uses so you can expand your knowledge in the field and you can decide which is the best hand cutting tool for wood.
20 Wood Cutting Hand Tools
Names and Applications
If you want to know how to cut wood by hand first you need to know that exist different tools, with a different purpose, that make the cuts in different ways. That's why some tools will be more appropriate for the job than others. We want to help you choose the right wood-chopping hand tool for your inventory, so you can work out your DIY projects in the best way with the best prices of wood cutting hand tools in the market sold by Culiau your trusted brand.
To accomplish our goal, we made a list of woodcutting hand tools names and their uses for you to know which one you should have. The wood cutting process will only be difficult if you are not using the right cut wood tools for the job, so it is important to know how to use them properly.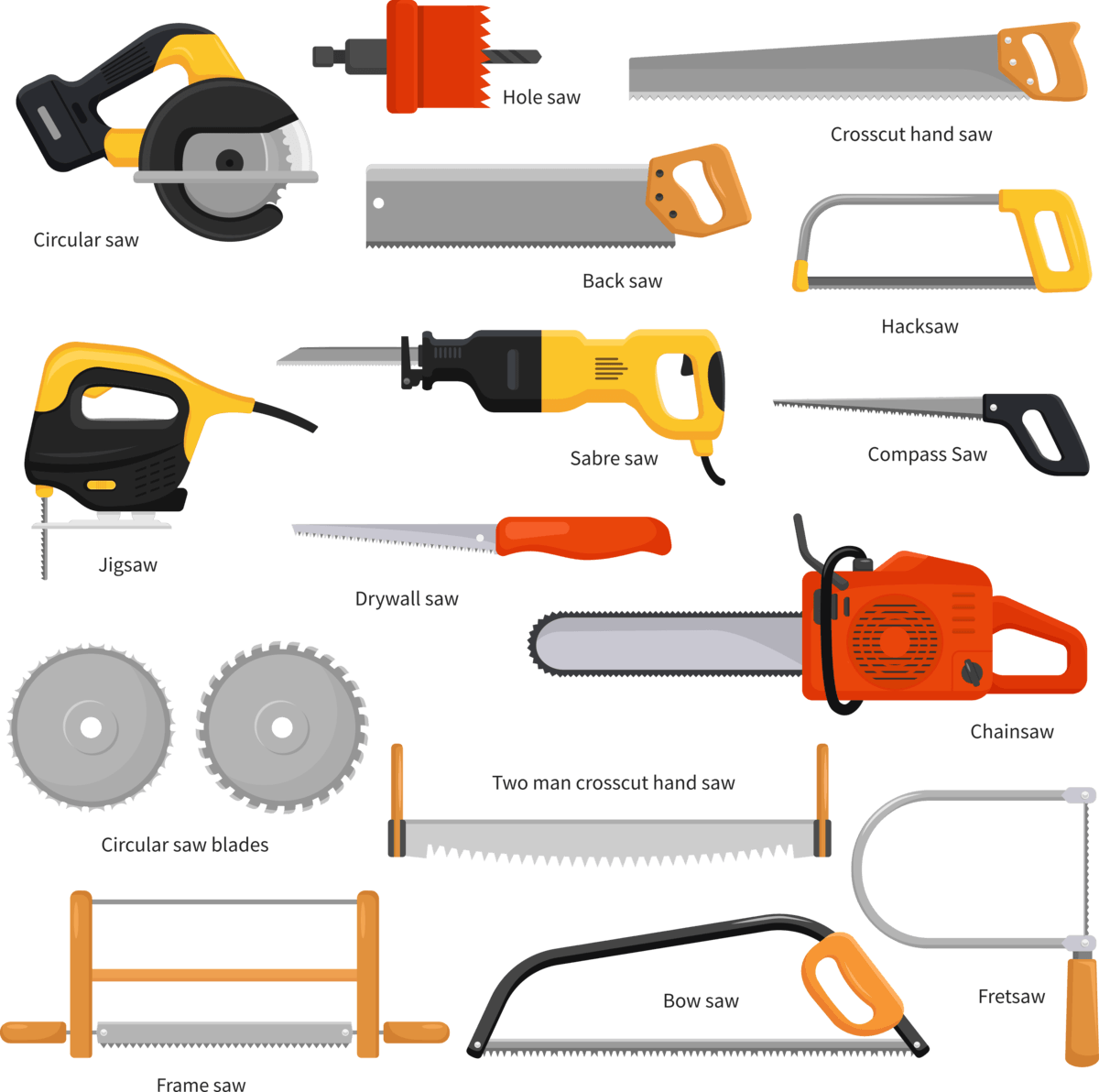 Hand tools

used for cutting wood
What tools can be used to cut wood? Some tools work by battery others are charged by electricity, and some others require the power of a man to work now we are going to see a list of wood cutter hand tools.
Small wood cutting tool for survival enthusiasts or those who are tired to pay a gardener to cut down branches in their yard. Now have this new cutting tool that makes excellent cuts have high durability and have lightweight and easy to pack
The pocket saw chain is perfect for cutting medium-sized branches and firewood, and the best part is that it's easy to carry and effortless. It can easily do the work of an ax taking up less space with its sharp chain.
A hole saw or hole cutter is used to create a hole in the workpiece without cutting up the core material. It is used in a drill. It is a saw blade of the ring shape you can view more about this tool in our product description.
Hand saws are a wood cutting tool that requires man power and are the most basic and traditional tools in wood cutting. Consist of a metal blade with teeth and you can find them in many variations that we are going the explain below and why you need them or not: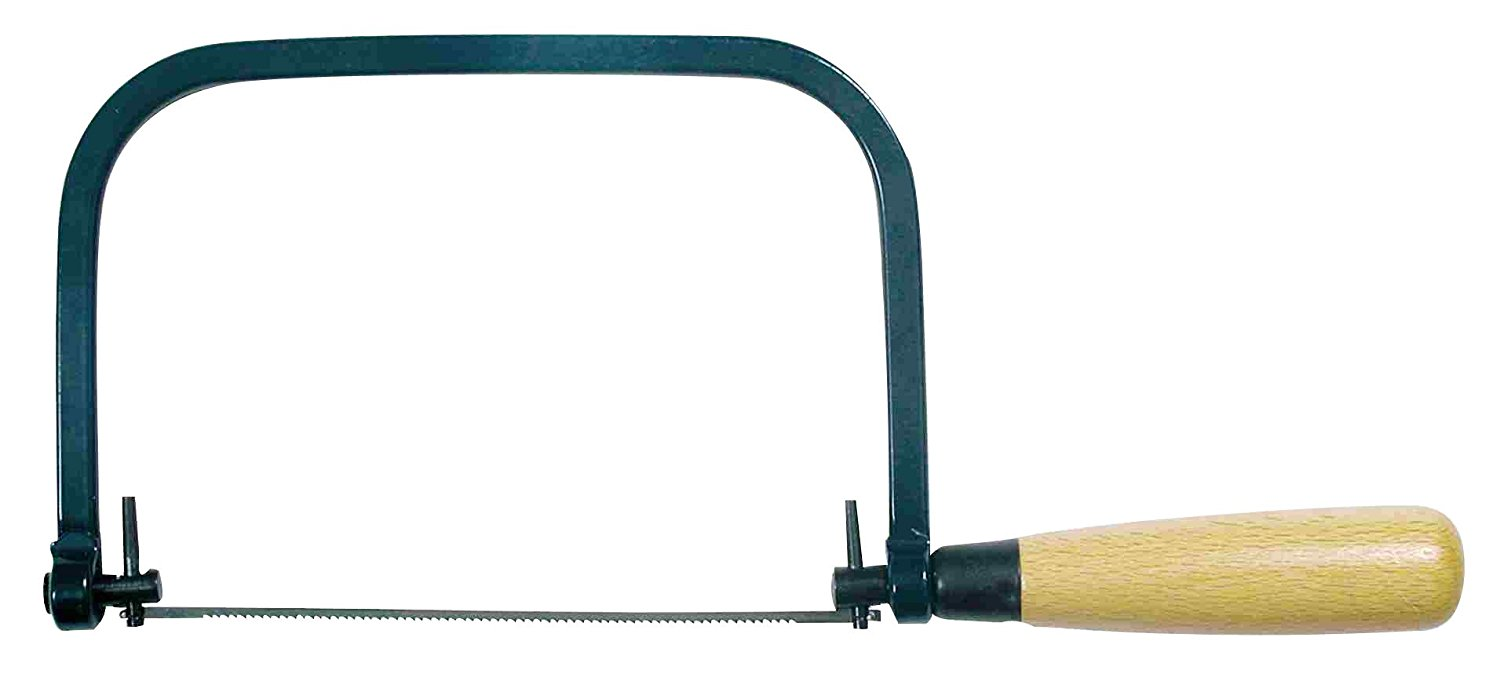 A coping saw it's very useful to make curved cuts and shapes, it's a little hard to learn how to use it, but with time, you will be glad to own one.
Equip it with a good blade and you will be able to cut curves in tile or metal.
Can literally run circles around a jigsaw. It's made by carefully sawing away the profile of one molding, leaving an undulating "cope" that overlaps the profile of the adjacent piece of trim. That's why it earned this saw name with its elegant cuts
#4: Buy a
Hand Saw & Miter Box
Hand miter saw also know as backsaw with a rigid and sharp blade it is used with a miter box for molding work, frame-making, and any task that requires angled cuts for the joints. It comes with vertical slots in the miter box to cut the wood and lumbers at different angles. Check out this perfect duo of hand saw and miter box

Essential and affordable wood cutting tool saw used to cut pipes, metal, plastic, and any material you like just changing the blade for the right one meant for the material you are cutting. A very handy tool, I recommend having one in your workshop.
hand saw with a long blade that will allow you to realize cuts to tree limbs very swiftly. It has many teeth cross-cut design, some people prefer the pruning saw before this one as it is a little easy to hold
Good to make rough cuts, it will be very useful for outdoor woodcutting, as I told I prefer the pruning saw for this kind of job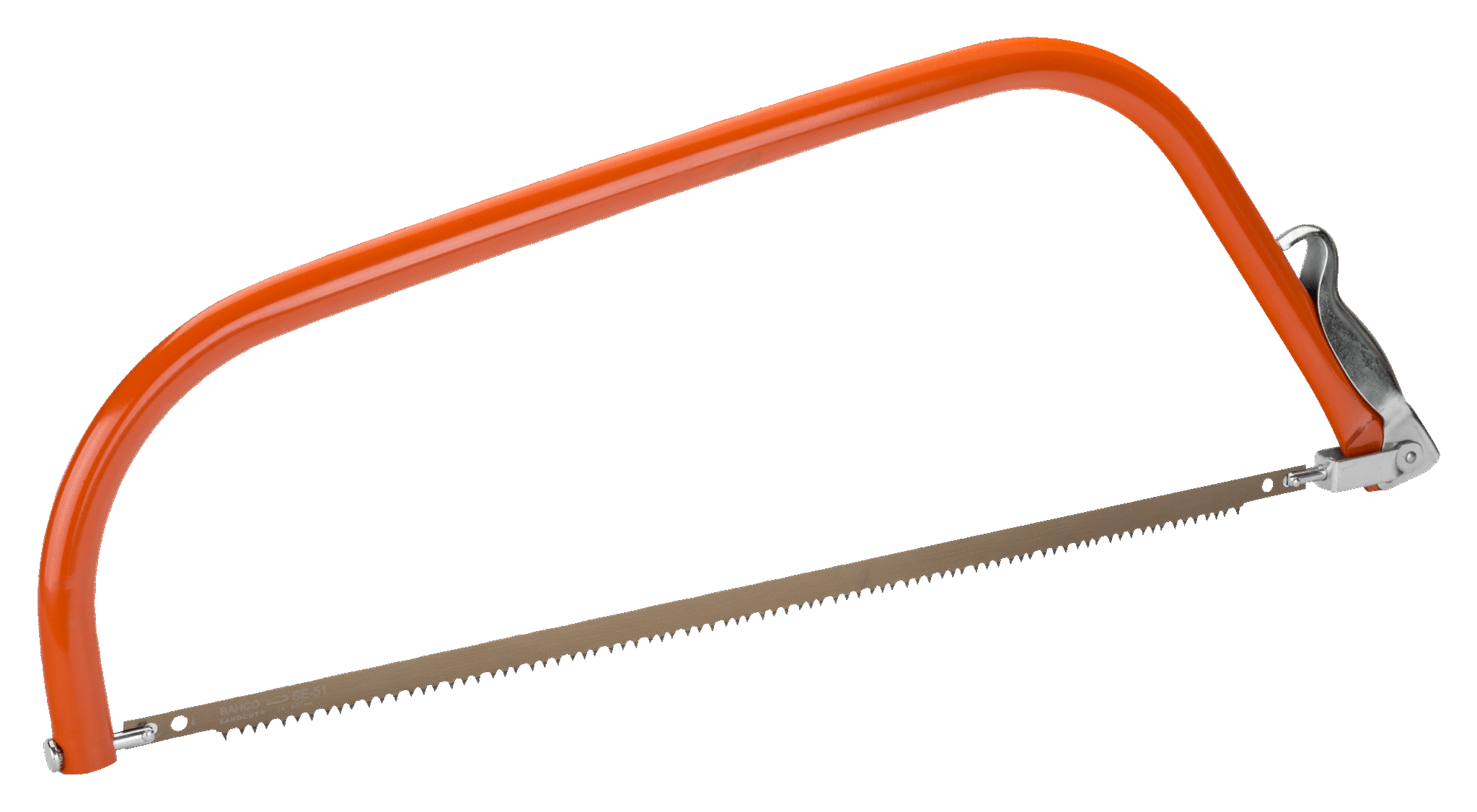 One of the Larger and thickest blades of the hand cutting tools for wood, perfect to cut rough wood super recommended having one high-quality crosscut saw to cut large limbs or even trees. Having a durable and reliable saw of this kind will be a great investment for a long time. So long time that you will make a bond with and it'll be your preferred tool for wood cutting tasks.
The pruning saw has very thick teeth that cut from both sides making the job much faster. They are generally quite long and feature a curved blade that is excellent for outdoor wood cutting jobs.
Why do
I need a Pruning Saw

?
Cut tree limbs quickly with a hand tool. Some people prefer these pruning saws over chainsaws as they feel safer to use. Also, we have a great pruning saw that you can fold, making it much easier to carry, go, and take a look at it.
Japanese Saws have a unique design, family of pull saws, lightweight, and fast cutting whiteout making any effort. It has become a great option in the field of woodworking because of its practicality, made for people who don't have much strength in the upper body.
In woodworking, a rip-cut is a type of cut that cuts or splits a piece of wood parallel to the grain. The other typical type of cut is a cross-cut, a cut perpendicular to the grain. Unlike cross-cutting, which cuts the fibers of the wood, a rip saw works more like a series of chisels, lifting small wood chips. The paragraph was taken from Wikipedia

If we are talking about ax we are talking of lumberjacks. The ax is their main tool and it's perfect to cut trees down. It requires a great technique that's the way many lumberjacks recur to chain saws. View our new multi-tool ax with the sharpest blade that can cut any tree you want and with multi-tool for different tasks
The purpose of power saws is to realize cuts, like curved ones, that will be impossible to do with a tool human-powered tool. One of the major advantages of power saws is that allows to achieve a significant cut amount of wood in a short period of time without it being a hassle. Electric saws may function by rechargeable batteries or being plugged anyway much faster than hand tools.
There exist many types of power saws some of them are:
Is used to realize curved cuts, shapes, and straight ones on lumber. Accurate and clean cuts with coarse blades and sharpen teeth. This tool comes cordless and corded, one for long cutting periods and the other one for a major portability
Changing the blades is easy, you will do the job easier than with a coping saw, it is portable and easy to carry. Everything a woodworker needs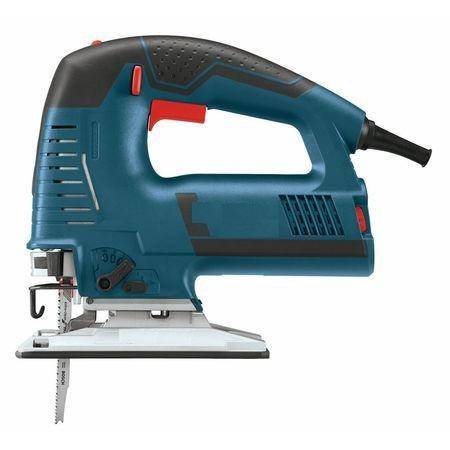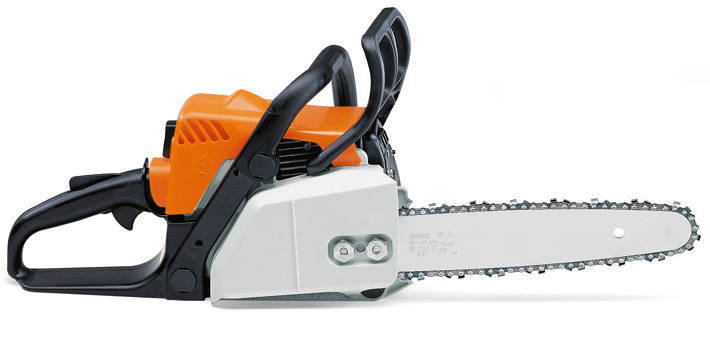 Good for cutting tree trunks and not so precise cuts. When you're buying, do not get carried away by its weight or appearance, if you can choose a recognized brand will be better. Because those that aren't usually get stuck often and their useful life is not the longest.
A good chainsaw is quite easy to use and can cut wood, trees, and thick logs very efficiently for easy transportation. Be smart when you buy one. You don't want to have to go to the store twice because the first one got stuck cutting a thick tree
Essential wood cutter hand tool excellent to cut a large number of lumbers because of its quickness and sharp blade. Allows you to do more projects in less time making more profit from your work, totally worth the investment.
Like most of the tools, this one also has different models. There are the mini table saws that are cheaper and get the job done, and there are others with legs at a higher price, choose the one that suits your needs
This tool will improve your woodwork speeding up the cutting process, making one cut after another without losing precision. One of the best wood cutting tools, highly recommended by professional woodworkers.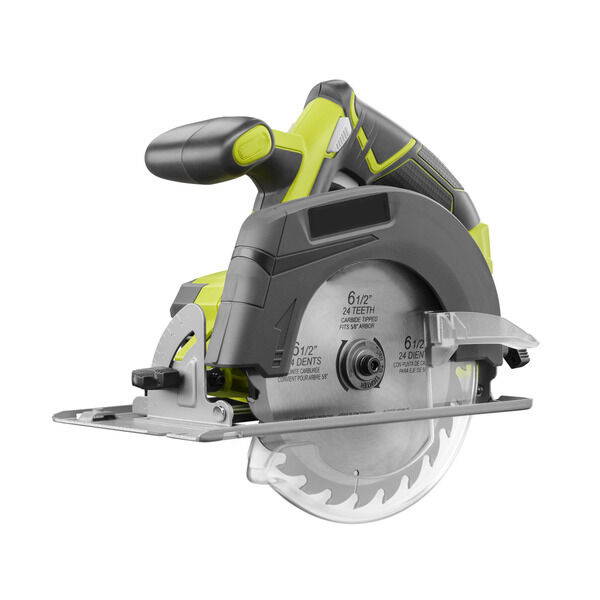 Circular saws use a round blade that rotates cutting large pieces of wood, metal, or plastic. It is versatile and portable. When you already do a couple of wood projects, you will know if you really need one. It isn't a must-have tool
Useful for rounding off rough and sharp edges of the woods, making slots and grooves in the wood. Also can make different types of joints. Most frequently used is to hollow out an area
A palm router is a basic hand tool for cutting wood that you will use several times in your daily work, it's used for rounding off your edges and other different tasks. It is durable and powerful, I assure you that this tool will level up your work and finishes.
Make beautiful sculptures with a set of chisels, this incredible tool will help you carving tools and creating wood art. If at some point you are interested in this specialty of woodwork make sure you buy a high-quality chisel set, also you will need a sharpening stone for chisels and others.
I have been in the woodwork business for many years and I have to tell you in this last year I haven't used a hand plane at all. But don't get me wrong, they are useless until you need them for a specific job, there you will be happy you bought one for your workshop. There are many types of wood planes and check out our wood smoothing tools and pick the one you need for an affordable price.
This last tool cannot be considered as a cutting tool but as a smoothing tool. It is used to remove parts of material leaving a beautiful shape. While the piece of wood is attached to the lathe the workpiece will be rotating around the stationary cutting tool shaping it any way you want.
If you have a tight budget I recommend waiting until you really need it to buy one of these big machines. Also if you are working with small wood pieces we recommend our newest mini wood lathe machine