HOW TO MAKE UNIQUE CHESS PIECES

ON A MINI WOOD LATHE 【+ CHESS BOARD】
Have you just finished watching "The Queen's Gambit" on Netflix and feel the irresistible need to play chess? Or do you have a woodturning addiction and are looking for a new project to put your skills to work? W1ell, no matter the reason, here is the thing: chess is amazing. And in this post, we will show you how to make a simple chess set you will put to use in no time.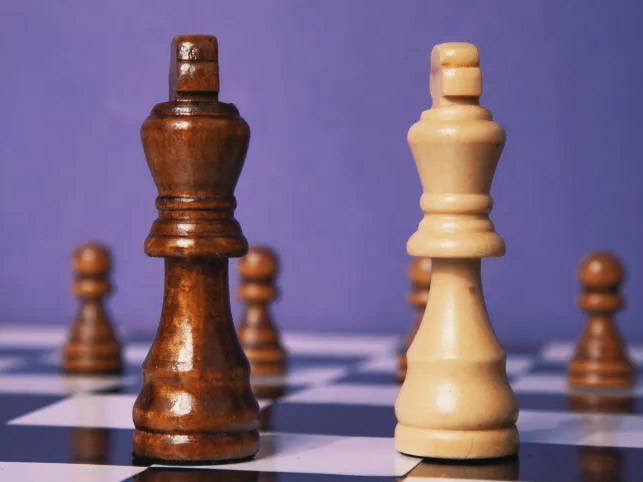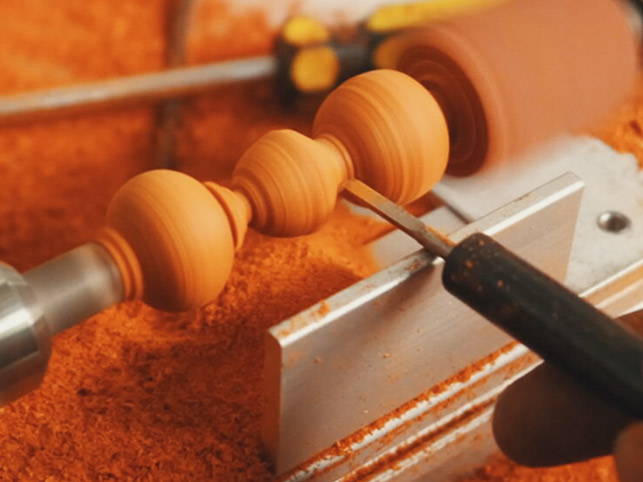 1 -
PREPARE

YOUR WORKSPACE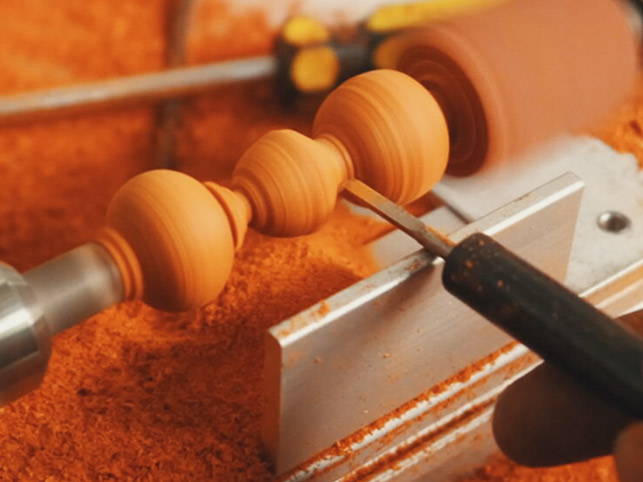 You will only need your safety gear, your mini wood lathe and a chisel, but if you are experienced and ready to work on more intricate designs, there is a large range of tools you can put to work.
And, obviously, you need wood. For this project in particular, any type of wood can be used, and you just need to cut the blocks beforehand. Measure each piece to be the same (you choose the size, I'll be using a piece of 2.5'' - 6.5 cm) and don't forget to count an extra 20% of the block to be carved off.
2 -
SECURE

THE WOOD TO THE LATHE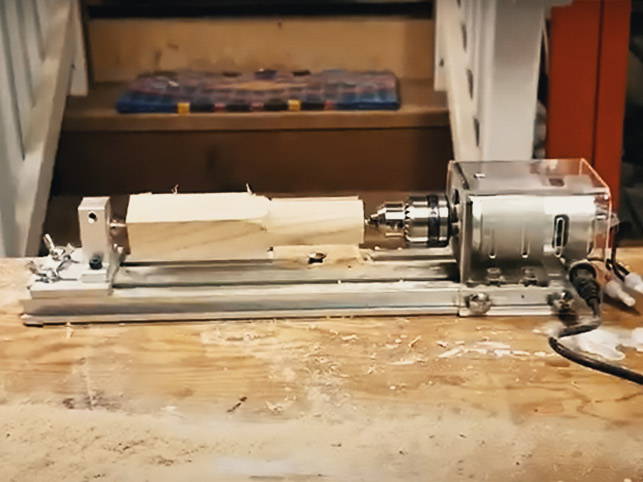 Place the stocks between the lathe centers. Make sure the piece is securely held.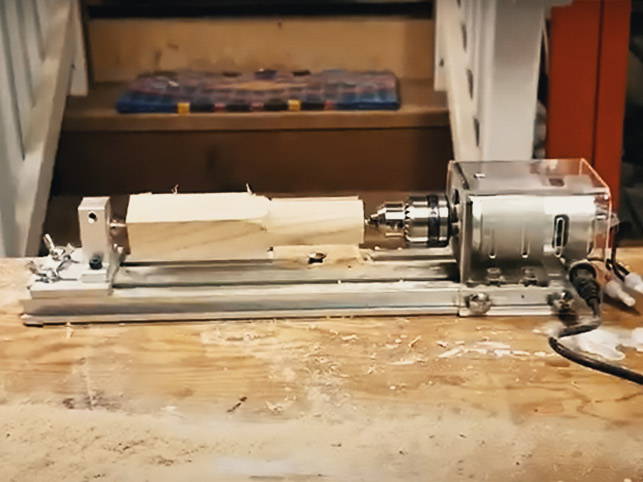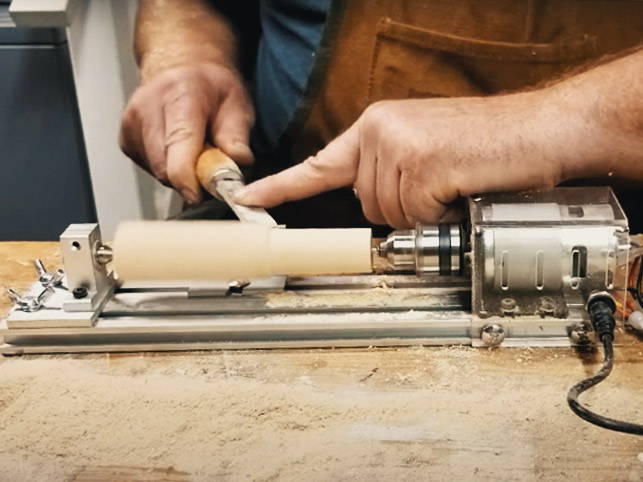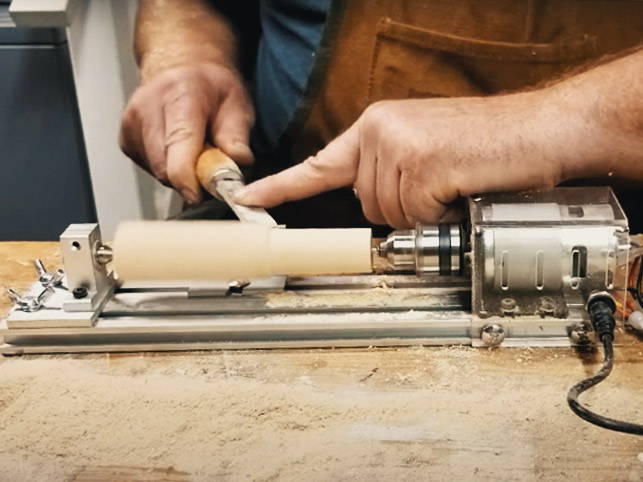 A roughing gouge is usually a good choice, but there are many others you can use. It all depends on your project and your level of expertise.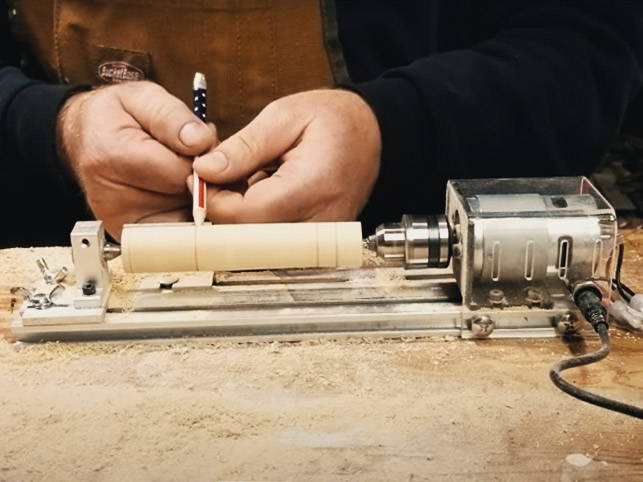 You should mark the deepest area on each of the layers so that you know exactly where to work on.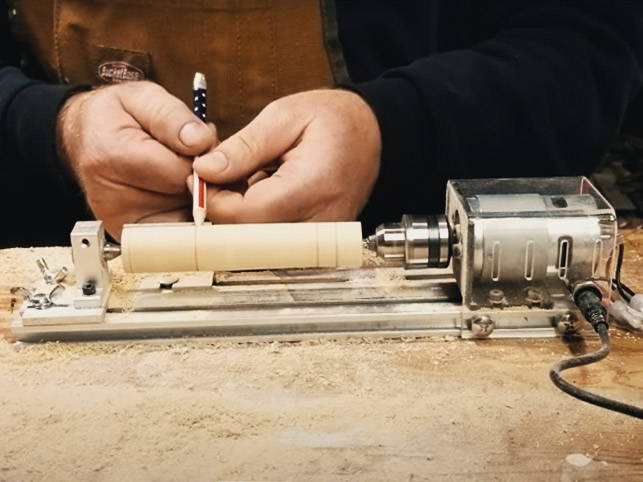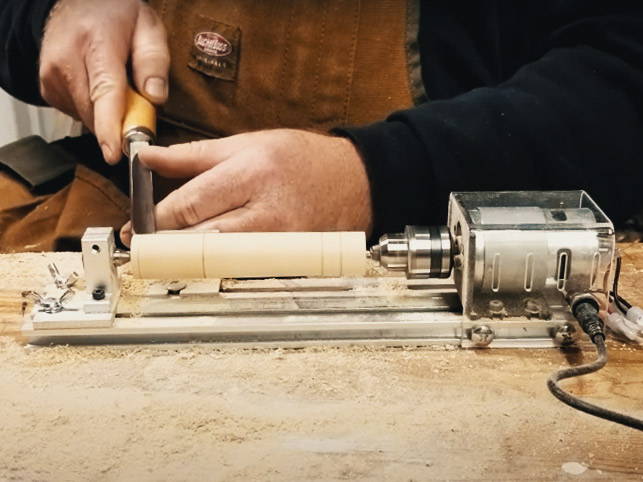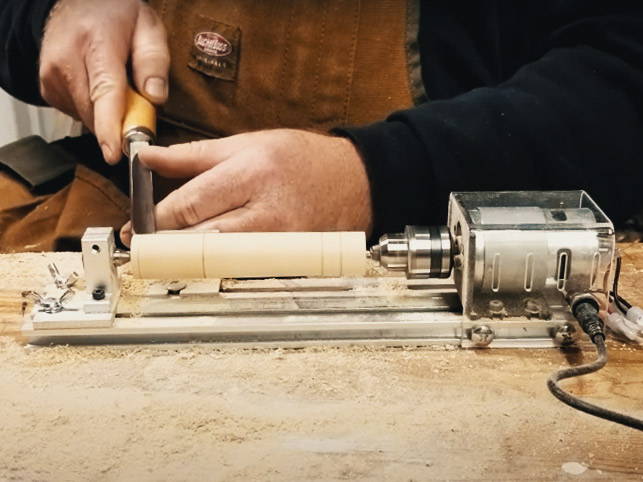 Turn the mini lathe on and make sure the speed is at the lowest setting. Start working carefully on your pieces, shaping them in any way you want.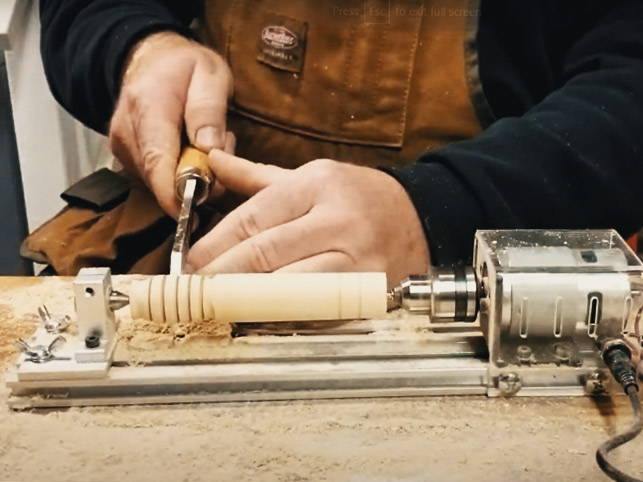 Regularly stop the machine and check your progress. You can also look for cracks in the wood or clean the lathe.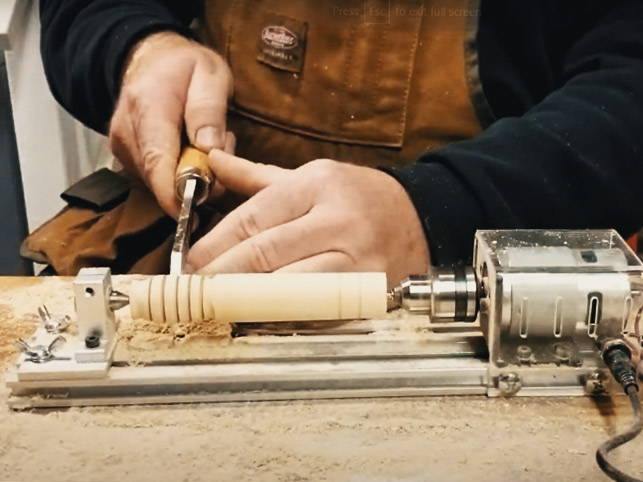 Once your piece has the shape and size that you want, apply a finish to it like wax or beeswax. You can also add felt to the bottom of each piece so that it moves smoothly across the board.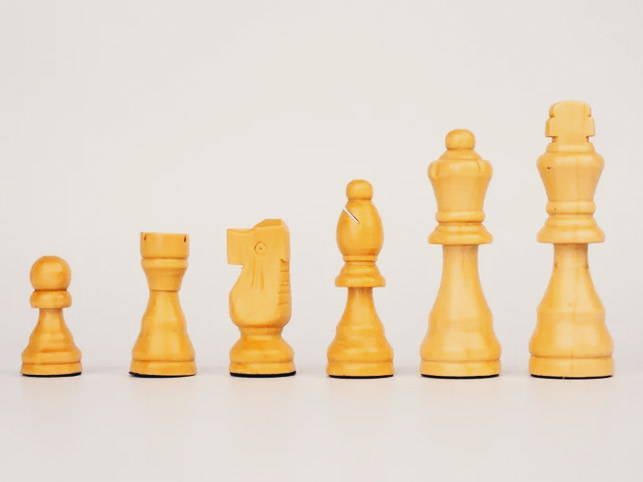 Your pieces can have any design, shape, or size that you want. Therefore, woodturning a chess piece is a great project to work on, no matter your level of expertise. And in the process of making 32 pieces, you will improve your skills dramatically.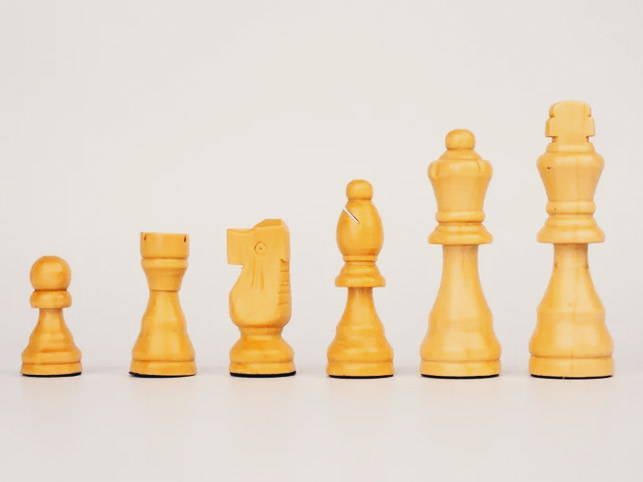 You can easily make your own chess board. You simply need a wood plank, imagination, and a woodburning set. CHECKMATE.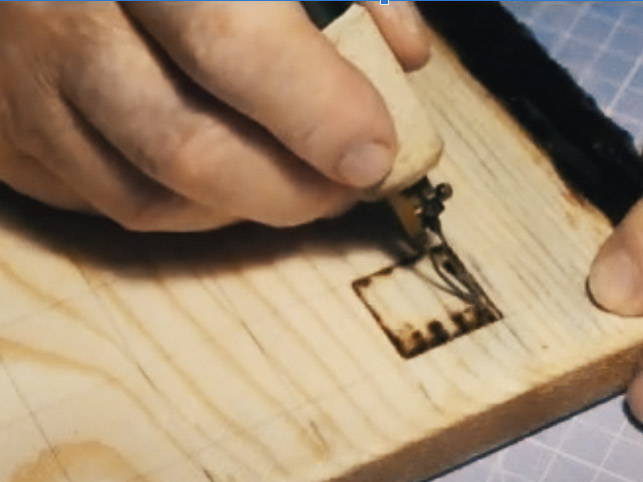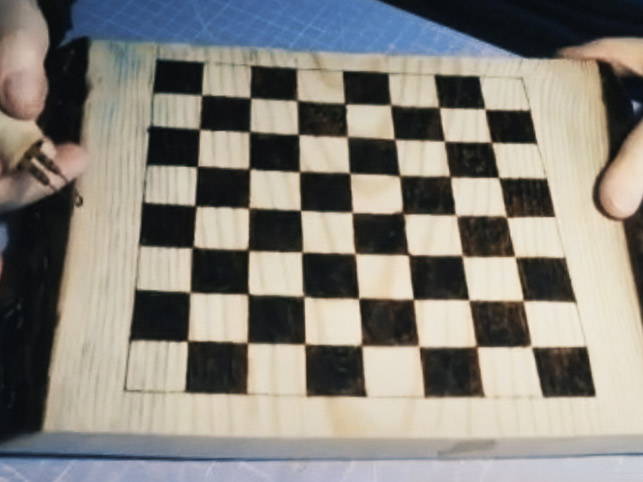 Woodturning chess pieces can be a challenging project, but I promise you, it will be worthy. You can be as creative as you want, shaping the pieces and even customizing them with different designs using tools such as a pyrography tool or an engraving pen. And in the end, you will hone your skills and become even better at the great art of woodworking.