How To Make A Spooktacular
Halloween Jack-O-Lantern

In 5 Easy Steps
There's no season like the spooky season.
Halloween is one of the best days of the year, and that's why we want to teach you how to make a wooden Jack-O-Lantern with some basic tools so that you can decorate your house and make it the scariest in the neighbourhood.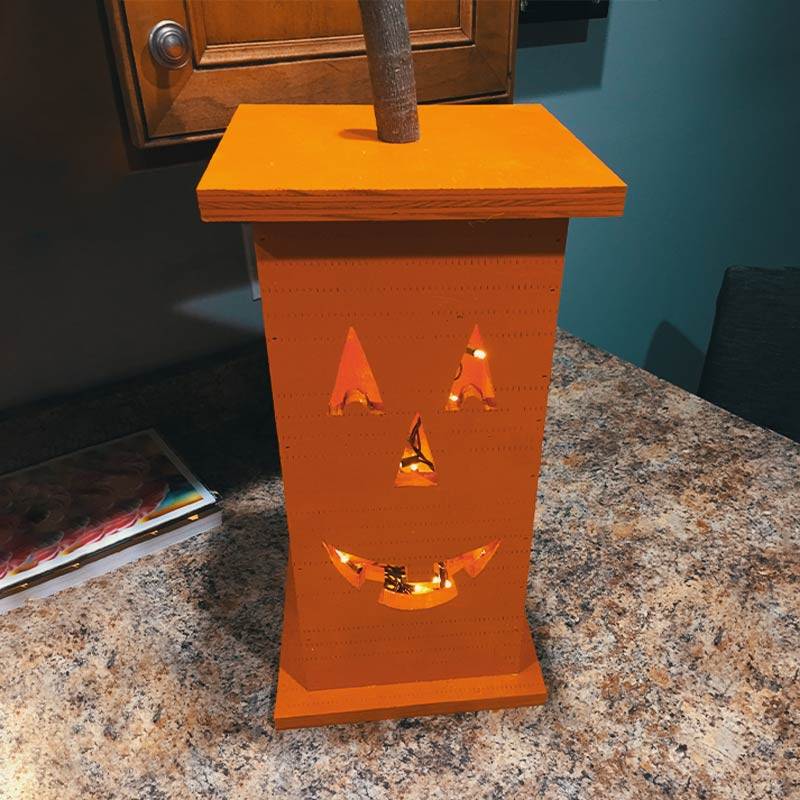 Anybody can do it! Want to know how? In a moment I will tell you all about it.
But first, you will need…
¾ or ½ inch (1,9 cm or 1,20cm) Plywood
Tree Branch
Jig Saw
Sander
Nail gun
Now, let's get to work!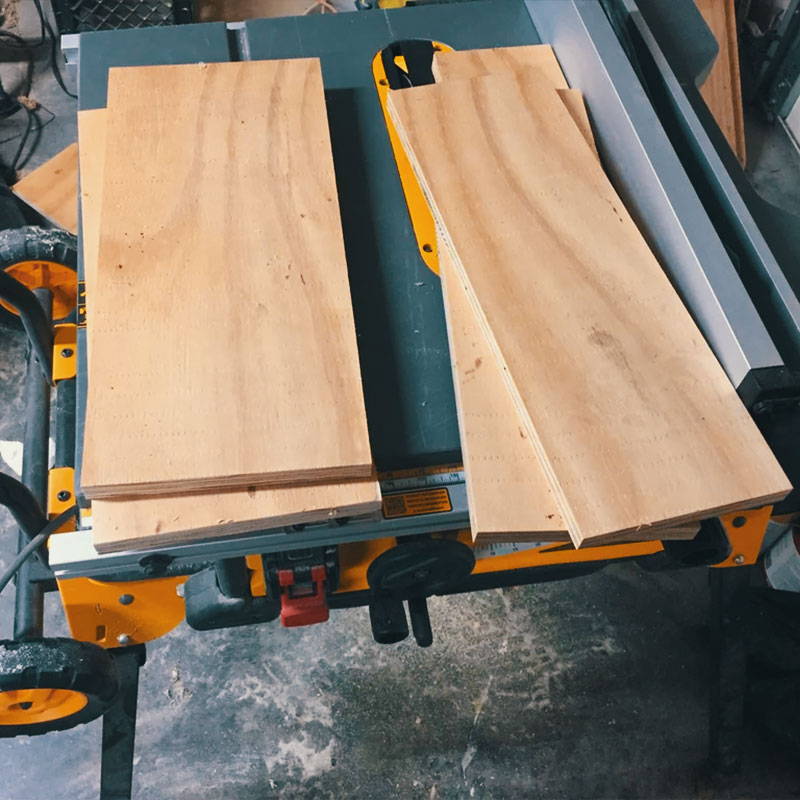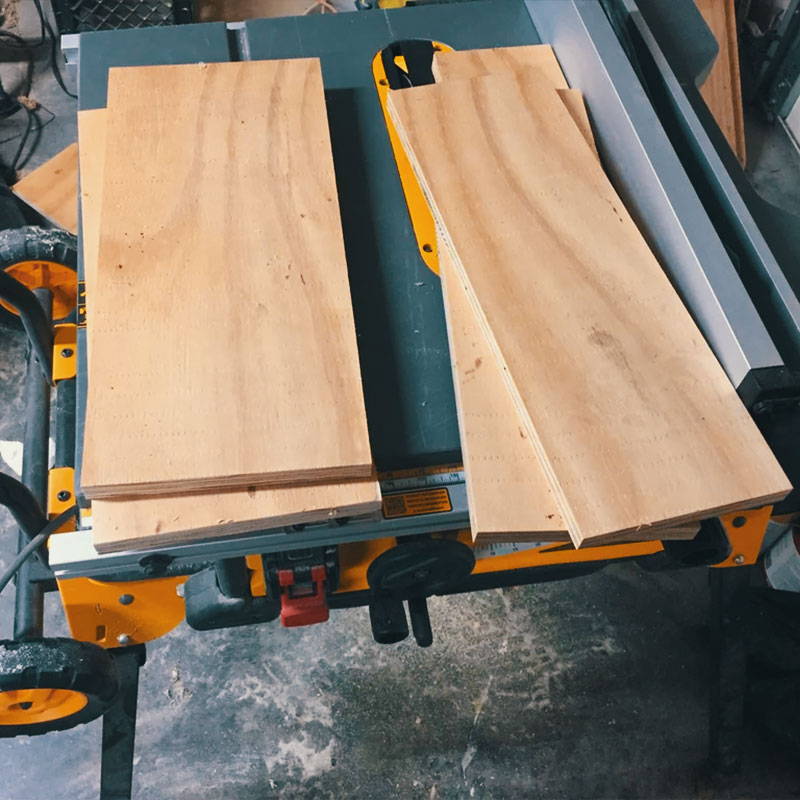 First, trim the board to 18 inches (46cm) tall, more or less. Cut 2 pieces at 8 inches (20cm) wide for the face and the back, and 2 pieces at 6 inches (5cm) wide for the sides. For the top and bottom, 7 ½ (18cm) by 10, leaving an inch over to hang all the way around.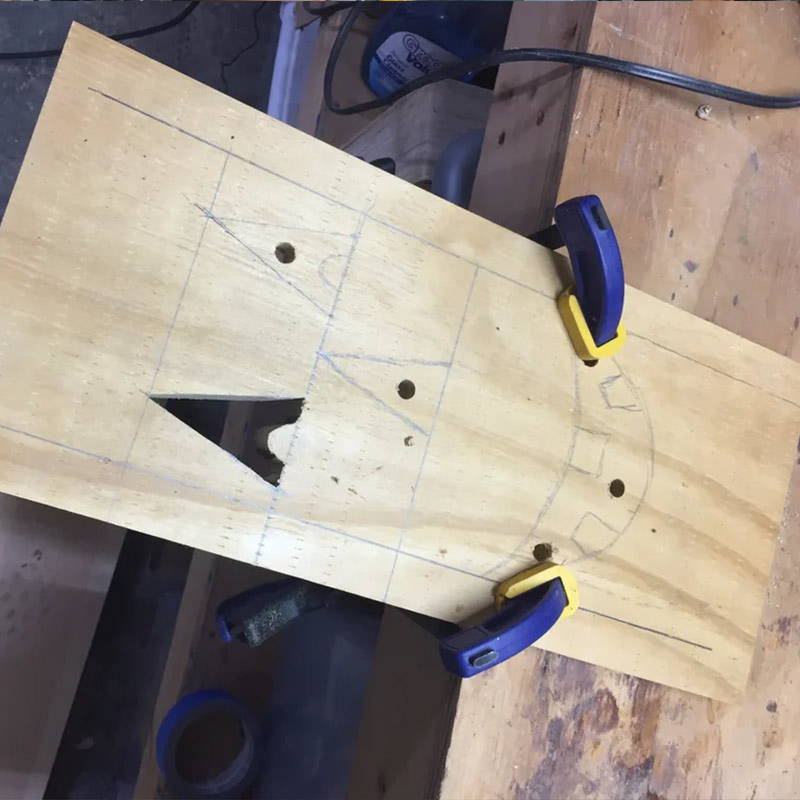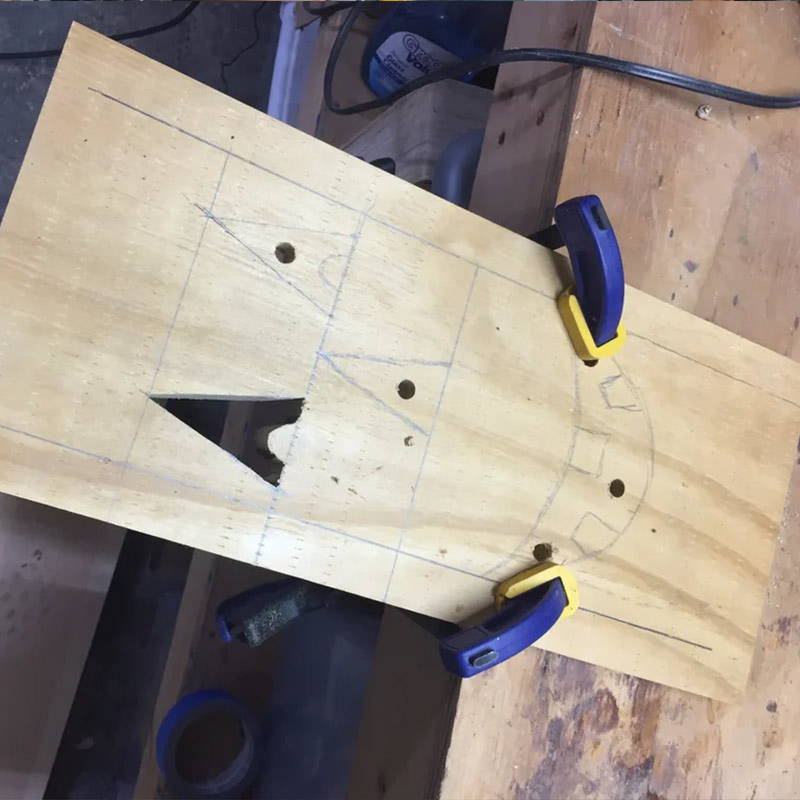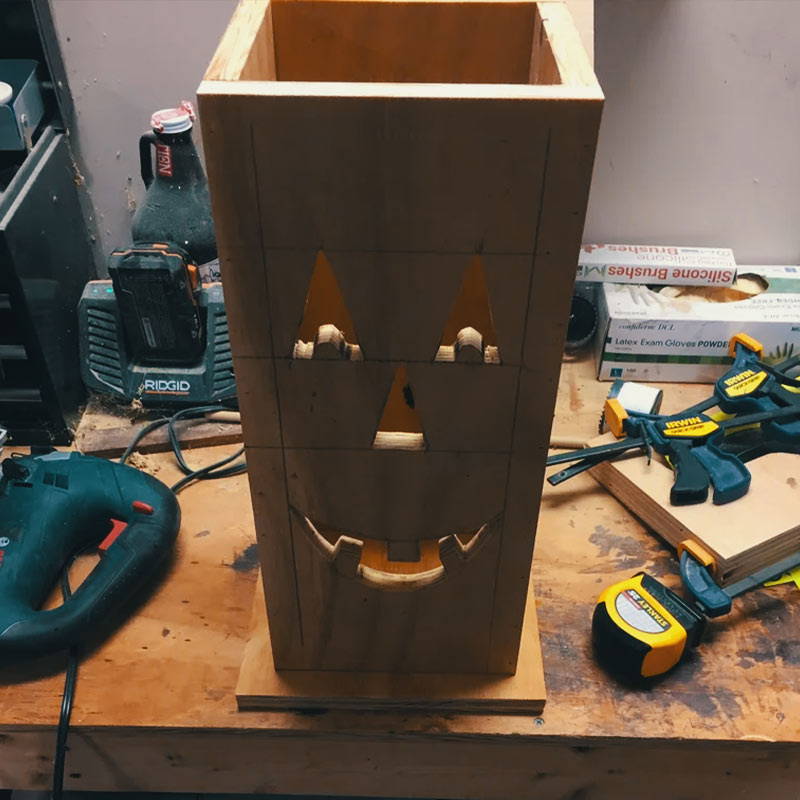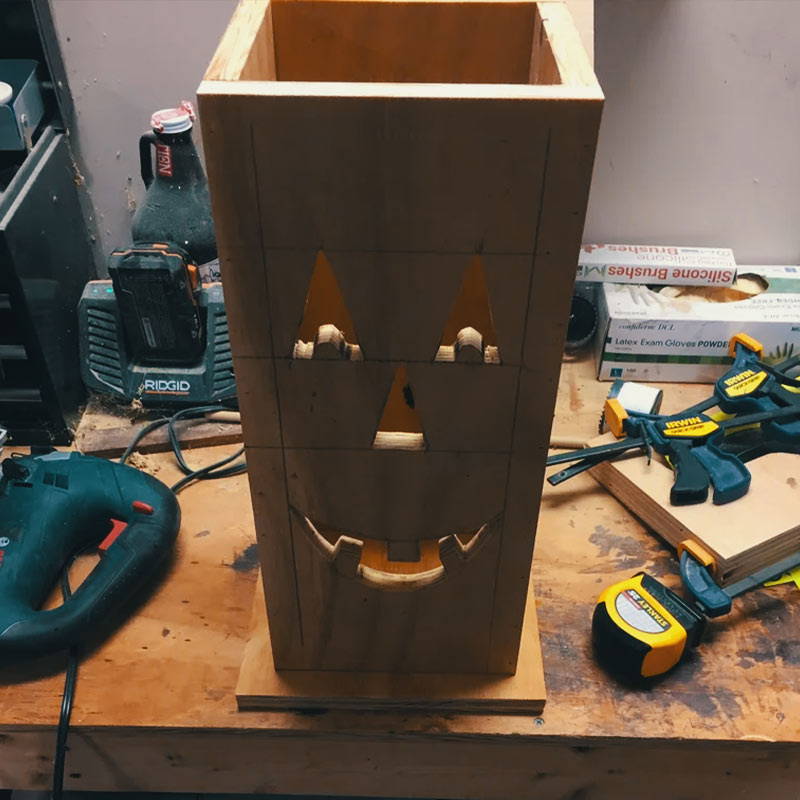 Use a brad nailer to attach the four pieces of wood together. Then flip it to the side, and add the bottom. Use a ruler to make sure the sides have 1 inch (3 cm) all around. Don't attach the top yet! We have to do some things before that.
4) Paint and add the lights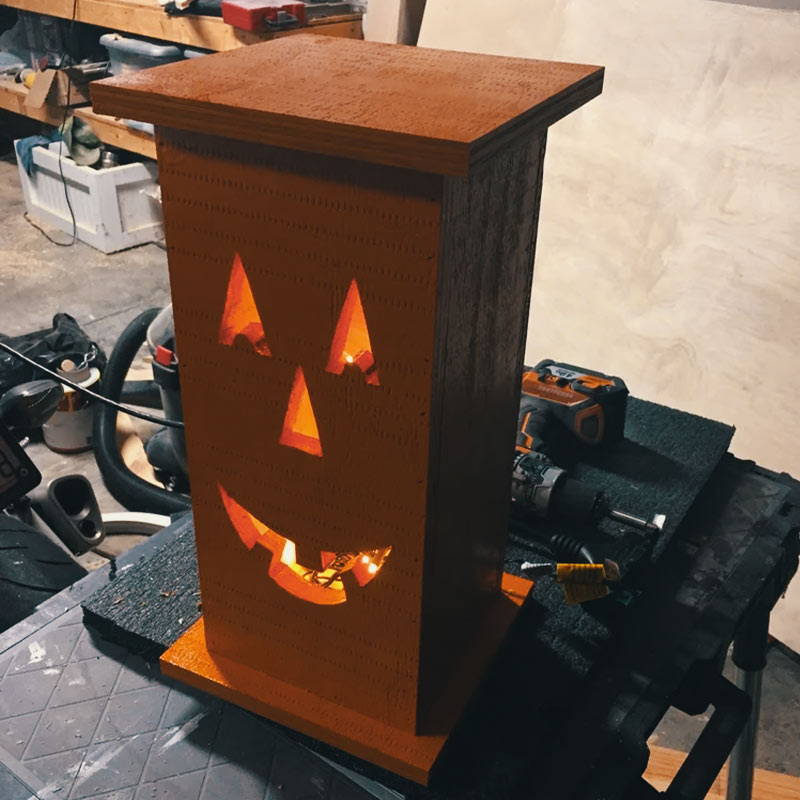 Spray paint the box. Use orange to copy the colour of pumpkins, of course. You can also take it to the next level and customize it with an engraving pen. Use different bits to add some spooky details to your lantern. Then, put two screws or nails inside the box and hang some Christmas lights from them. Drill a hole in the middle for the tree branch to fit.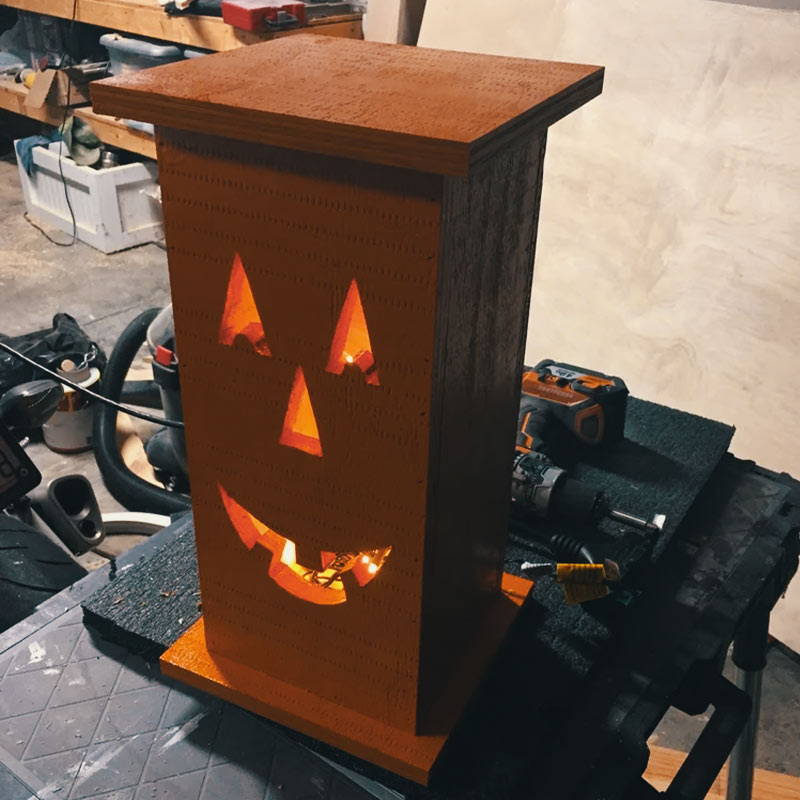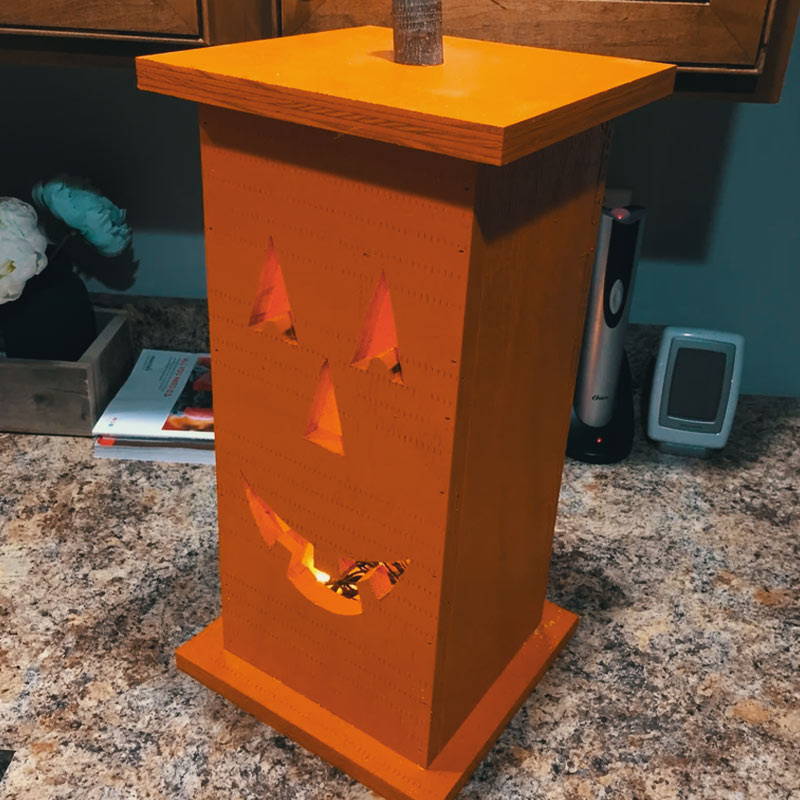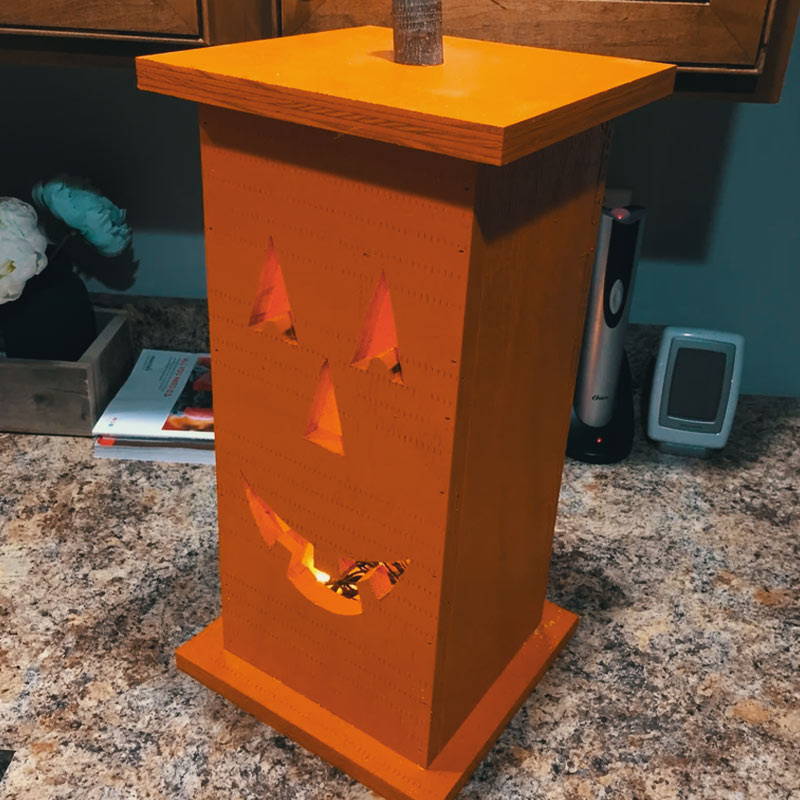 Once everything is in its place, you can attach the top with nails. Put the branch stick inside the hole you drilled, and voilá, you have a fantastic Jack-O-Lantern to decorate your house and welcome All Hallows Eve in the best fashion.
This tutorial is perfect for setting the scary mood on your home. Have some fun and do some spooktacular crafts for the scariest night of the year. Happy Halloween!!