➤ 15 Easy and Remarkable
Wood Turning Projects

You Should Know
Welcome to the wonderful world of woodturning!
Whether you are new to woodturning or just looking for inspiration, these fifteen woodturning projects are sure to give you fantastic ideas to work on. You will have a chance to refine your skills and create useful things simultaneously.
All the projects are easy to make, fun and beginner-friendly, so if you just got your wood lathe and are excited to start turning, this list will surely give you the inspiration you need.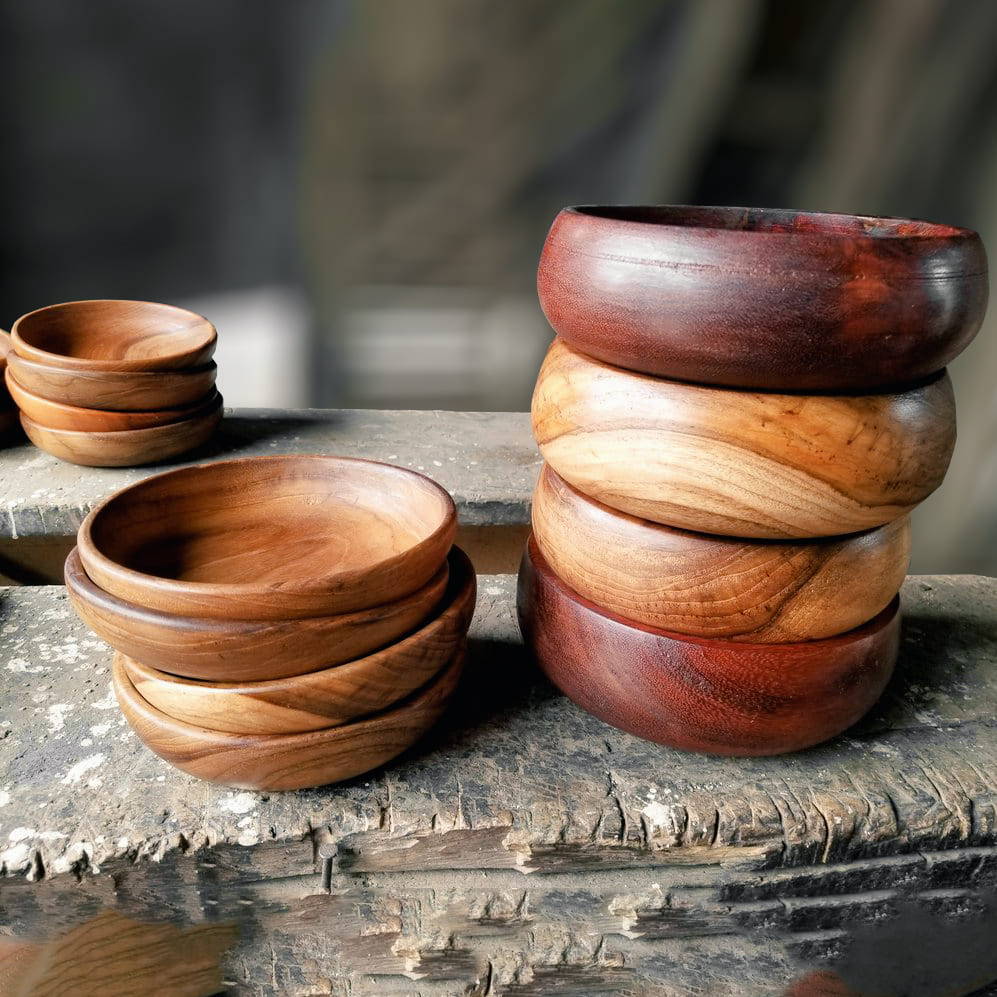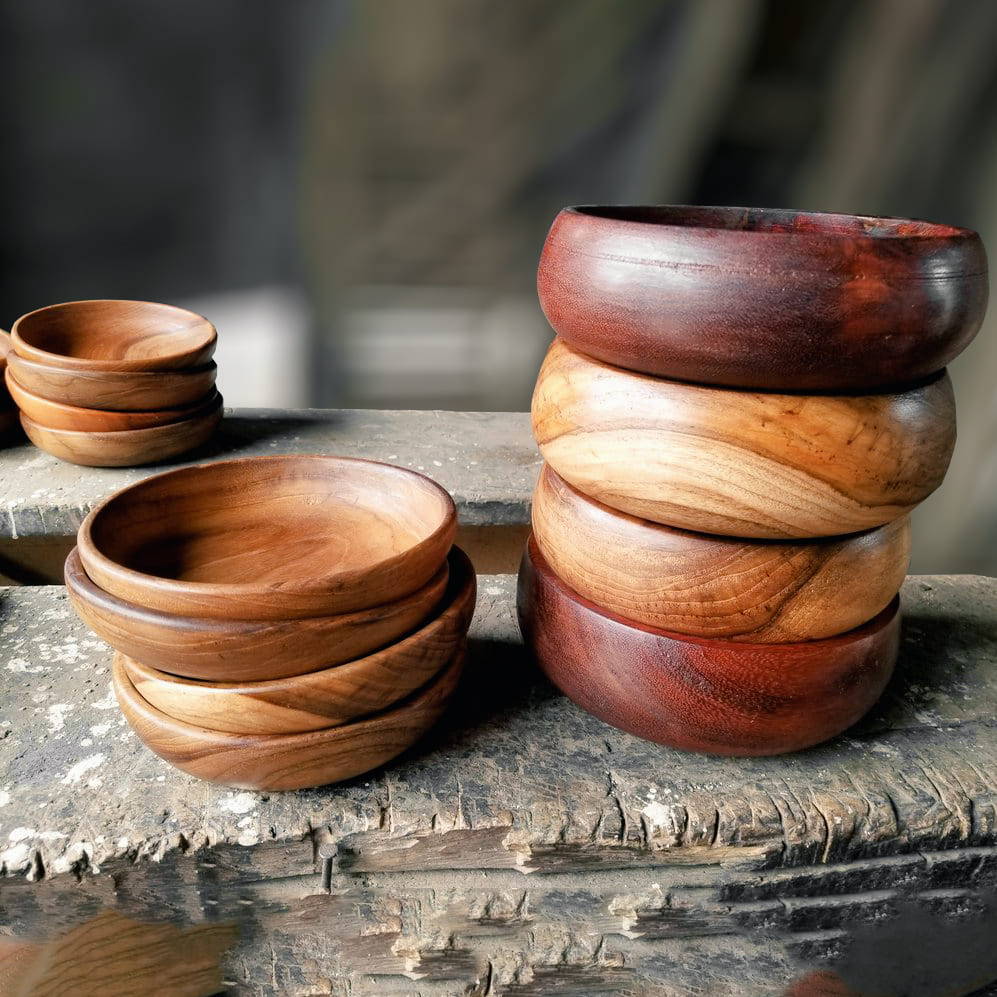 Bowls are the best wood turning projects for beginners because they are easy to make and help you hone your skills. They can be made from any type of wood in different shapes and sizes so that you can experiment with them. And truth be told, they are super useful. Who doesn't need a bowl?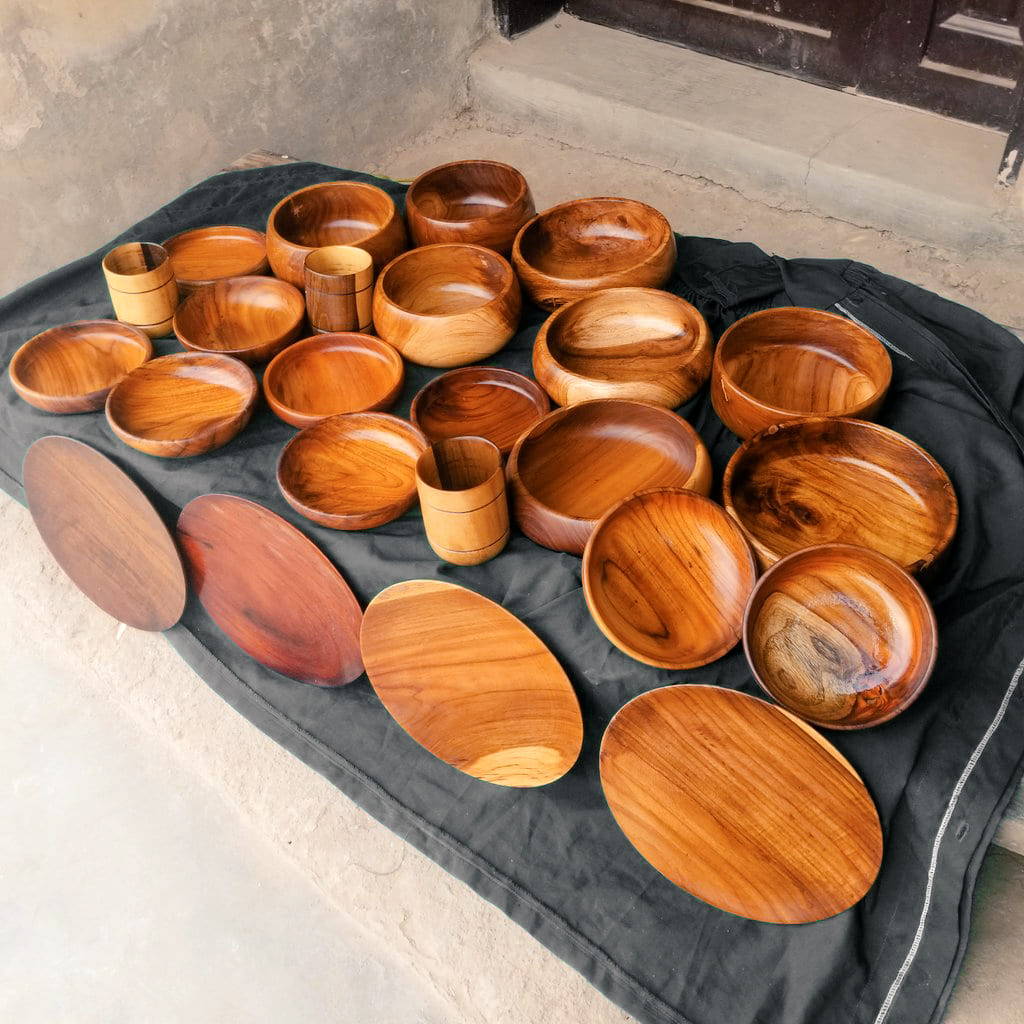 Plates are also easy to make, and you always need them home. Besides, as your skills improve, you can make them more attractive with designs and finishes.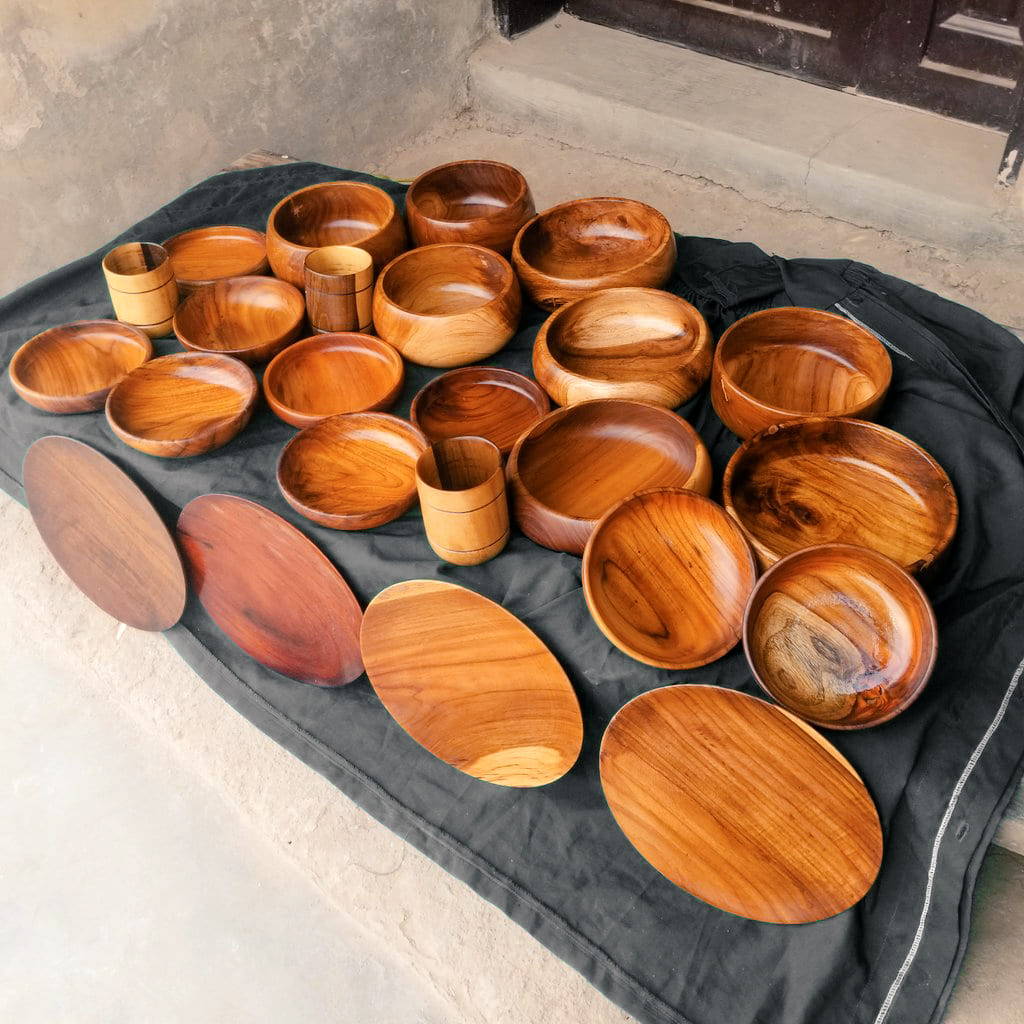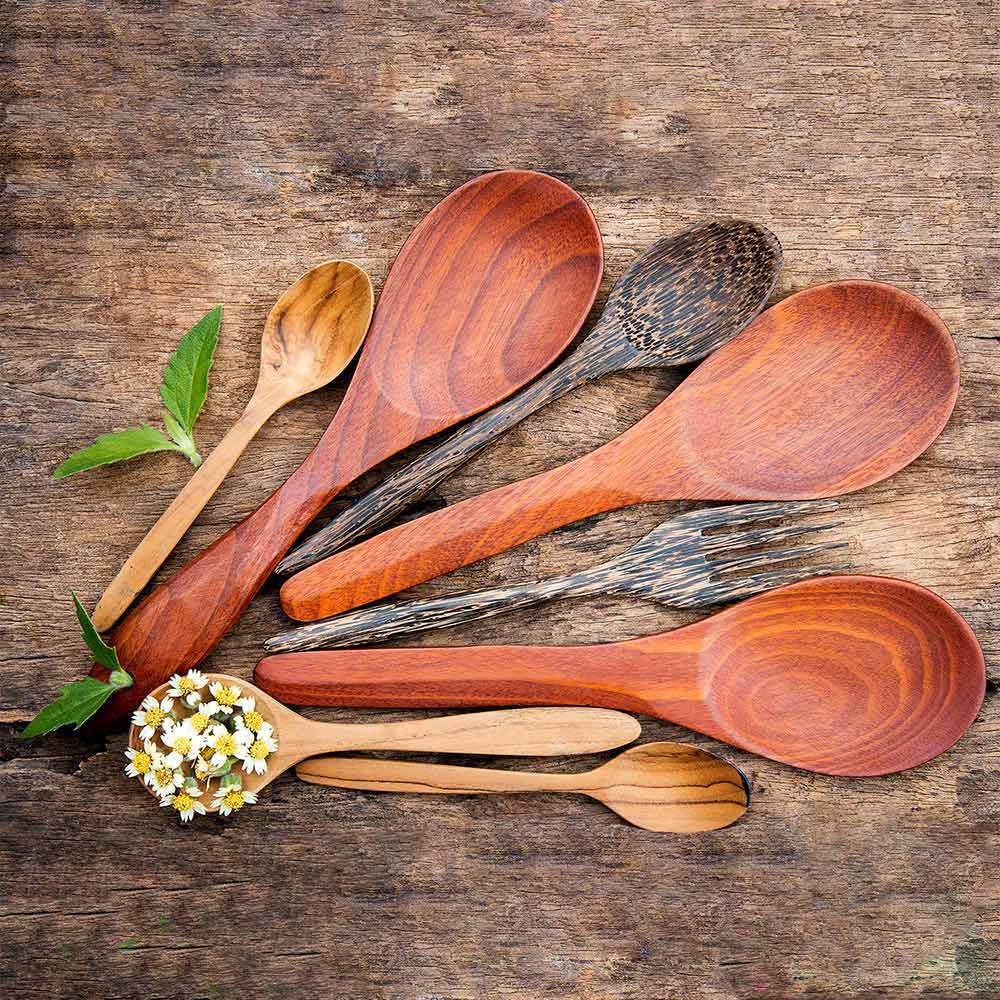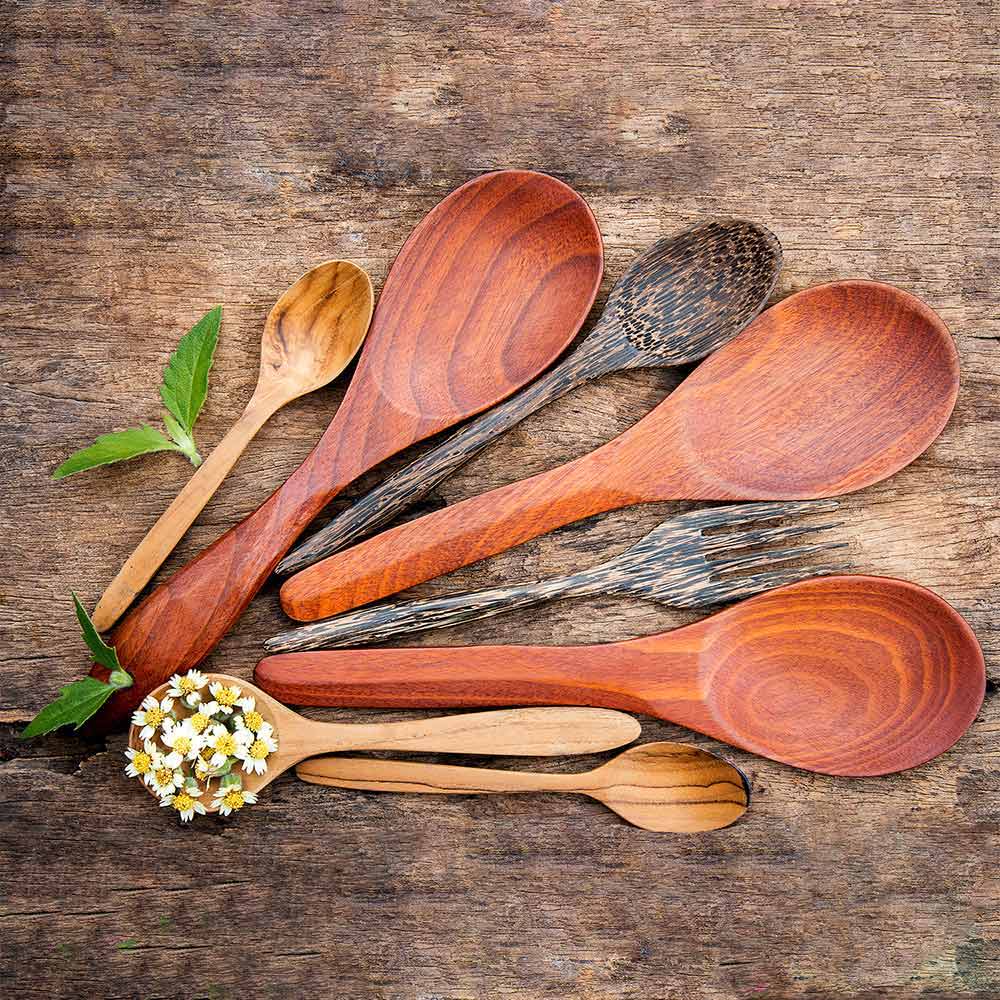 Many ask themselves how to make a spoon with a wood lathe? Is it easy? Well, yes! They don't have a particular size: you can make tablespoons, teaspoons, spatulas, and many more. And like plates and bowls, they are valuable additions to your kitchen.
Surely, someone you know loves baking (or maybe you do). Rolling pins are essential kitchen tools and easy to achieve projects. What better than cooking with the tools you've created?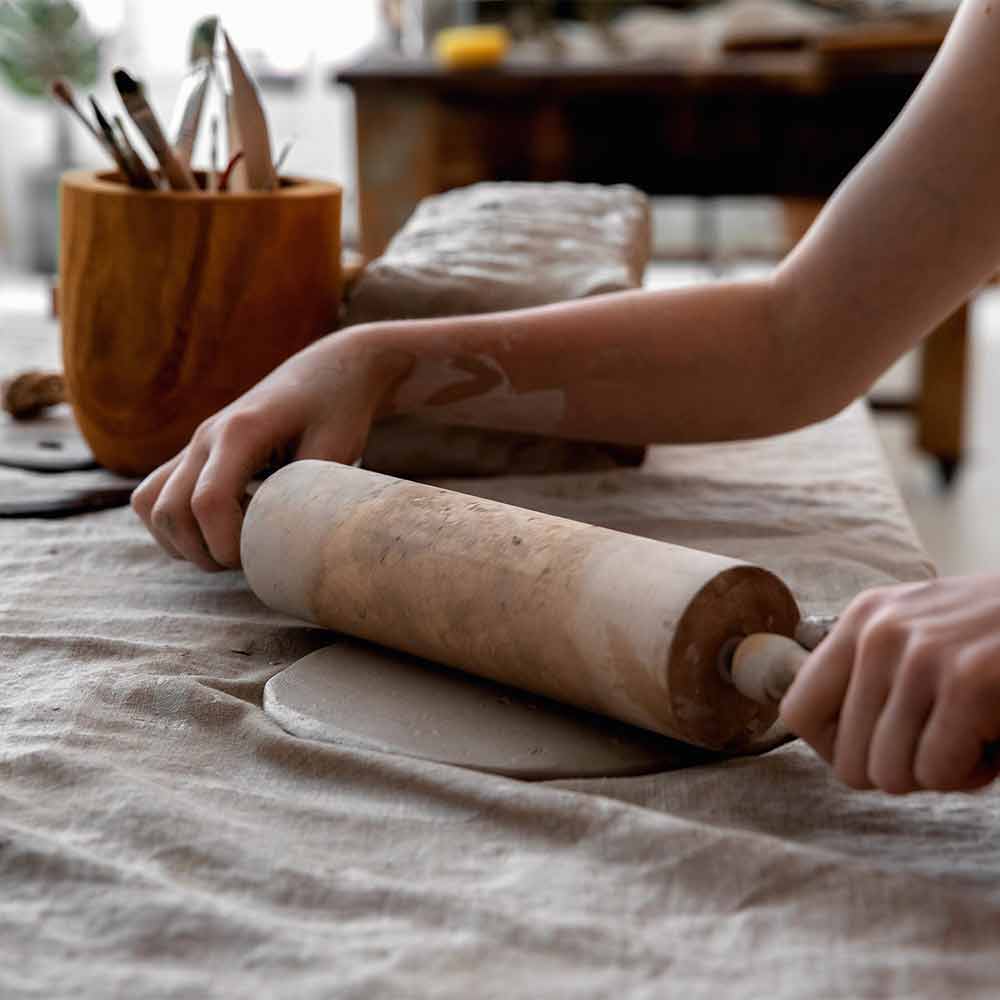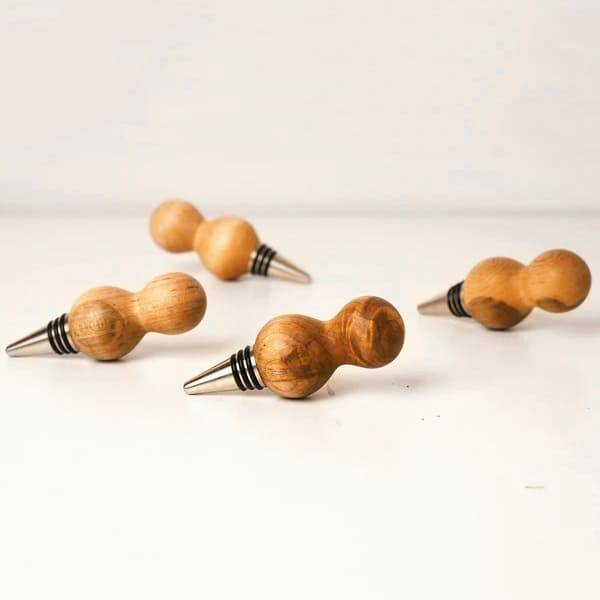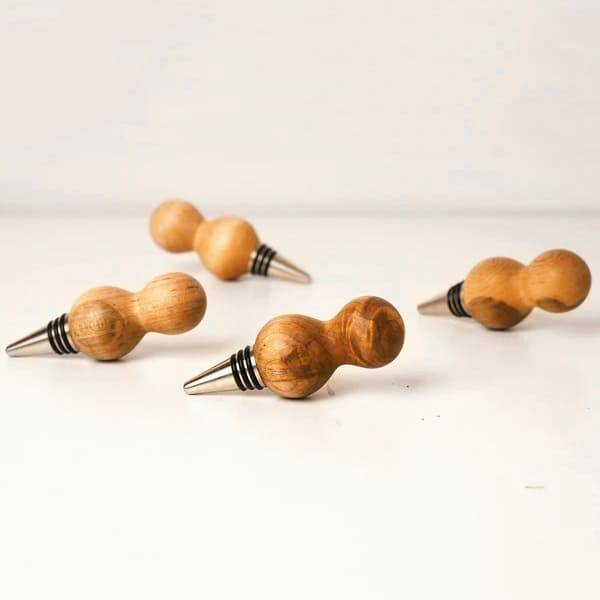 Easy, cheap, and quick to make, bottle stoppers make a great project for beginners. As they come in many shapes, you only need a small block of wood and your imagination to turn them. And well, a bottle of wine to put them to use.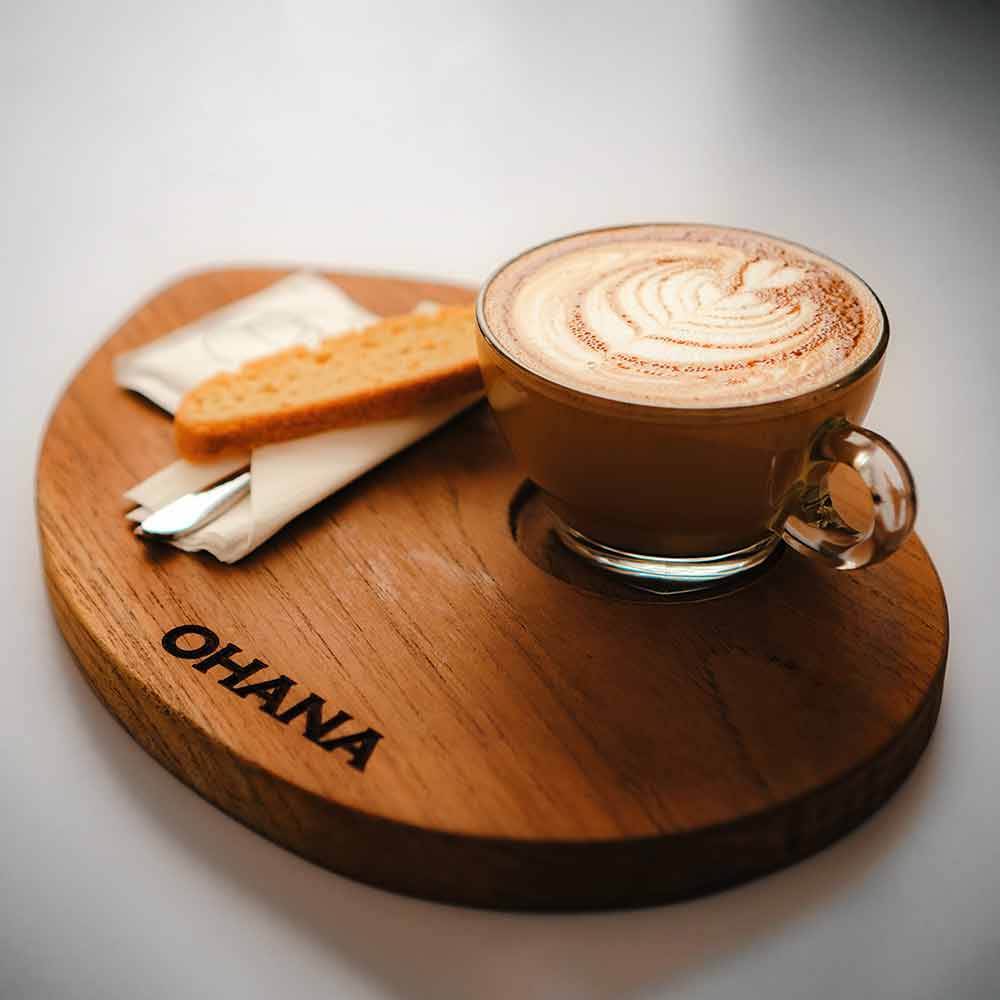 After you open that bottle of wine, you need a coaster to hold it. With your wood lathe, you can make beautiful bottle or glass coasters that you can decorate with an engraving pen.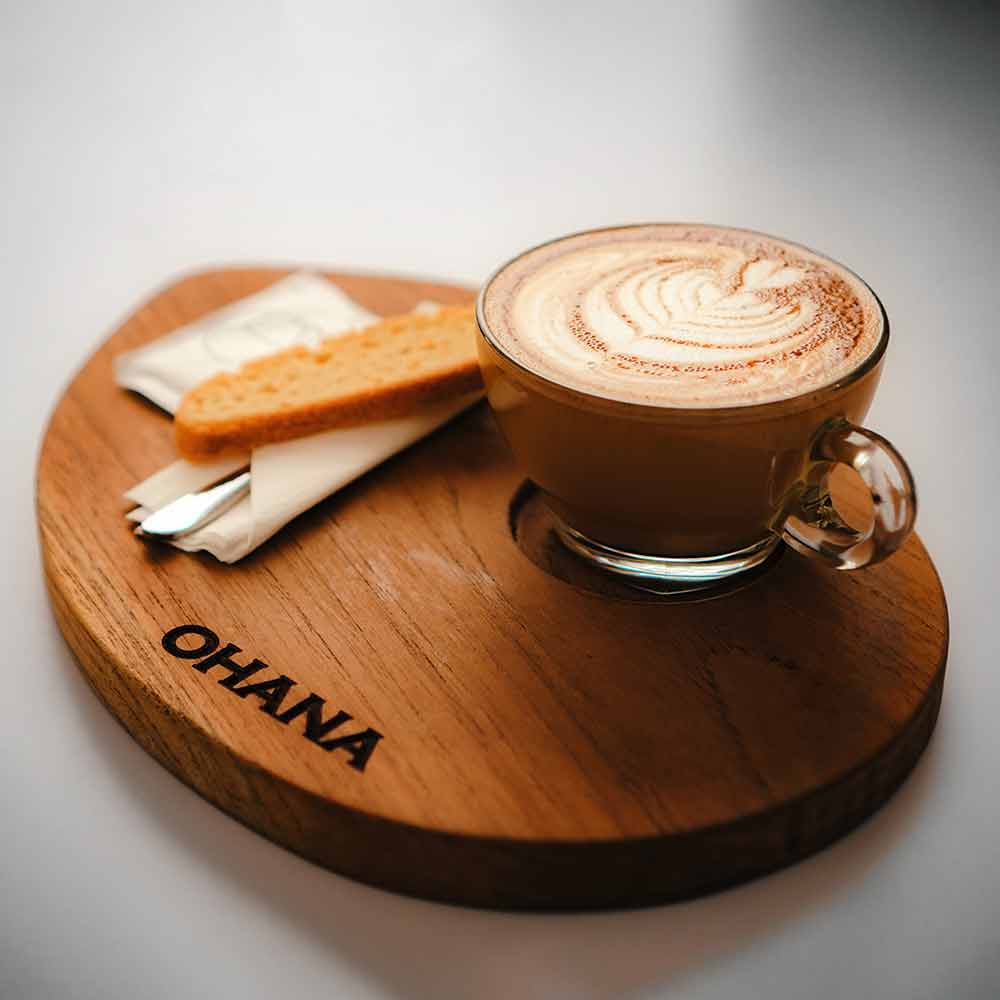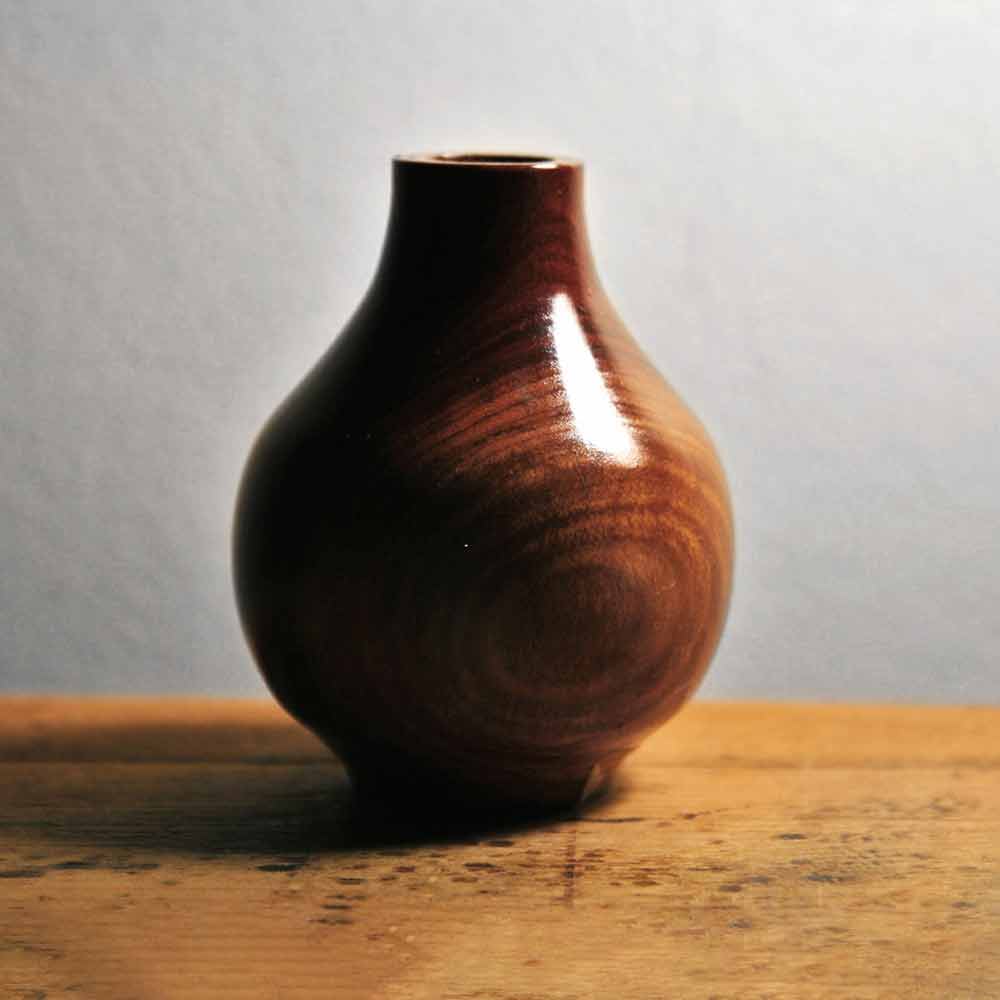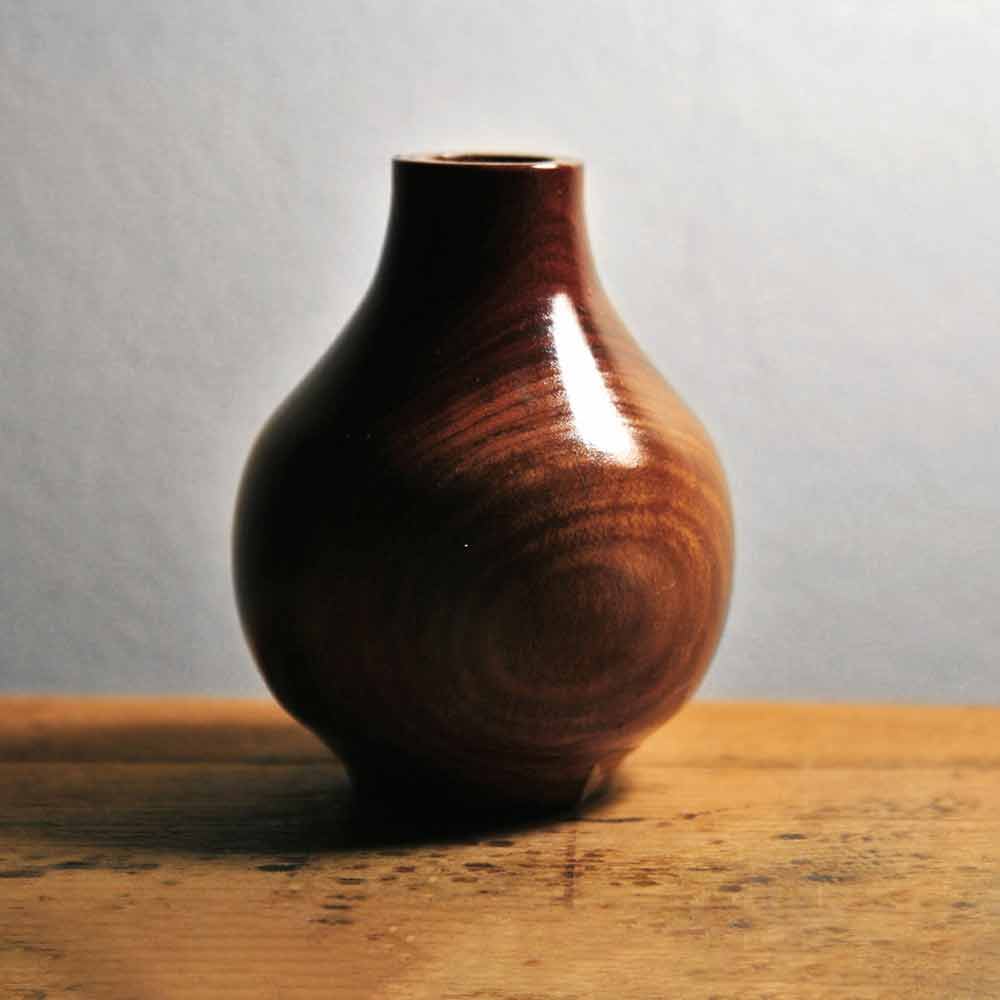 Is there anything more beautiful than flower vases and pots? They liven up the room and help you show off your wood turning abilities. They can be made in many sizes and shapes, with simple or intricate designs. When you master the skill of making them, your house will be full of works of art. You can make them even prettier and decorate them using a wood burning set.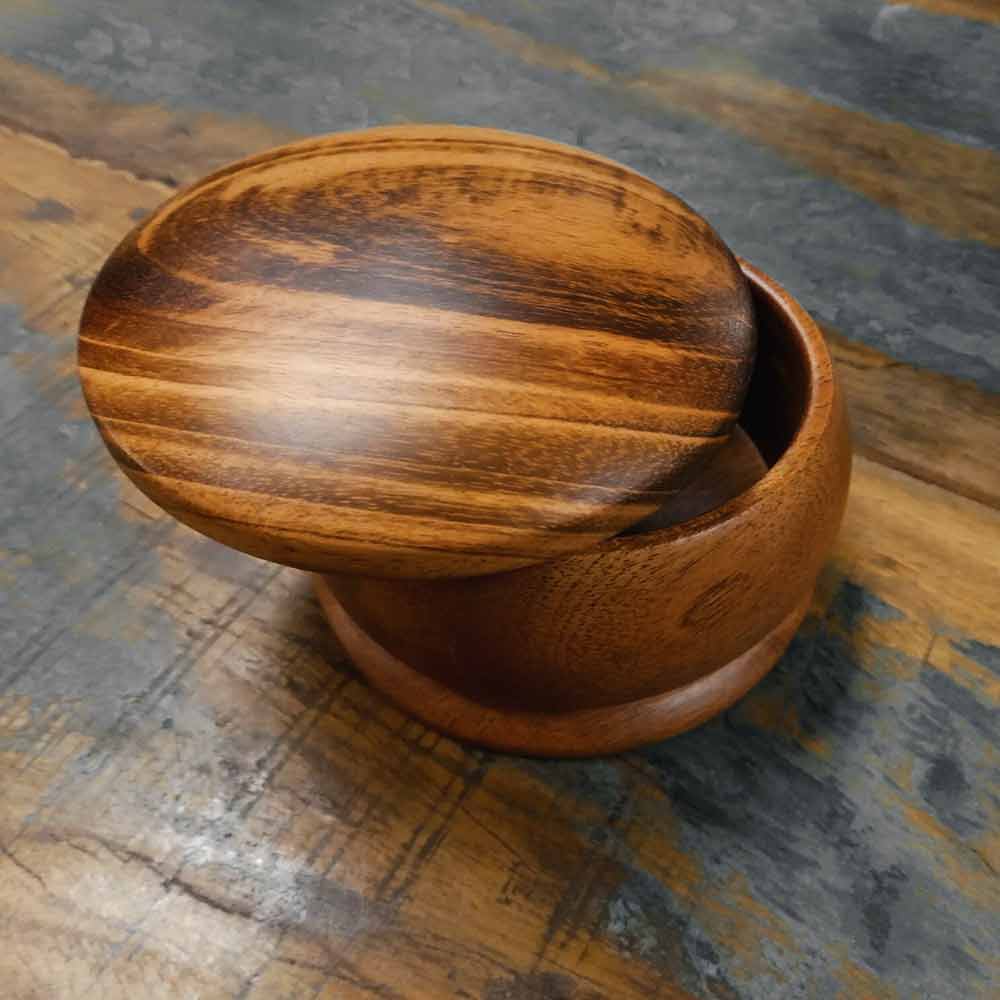 Once you are able to turn bowls, plates, and vases, you will naturally continue to make wooden containers. They are not only artistic but also functional. And here is the best thing about them: you can keep your house organized thanks to your own creations. Also, using stencils can make these projects even prettier.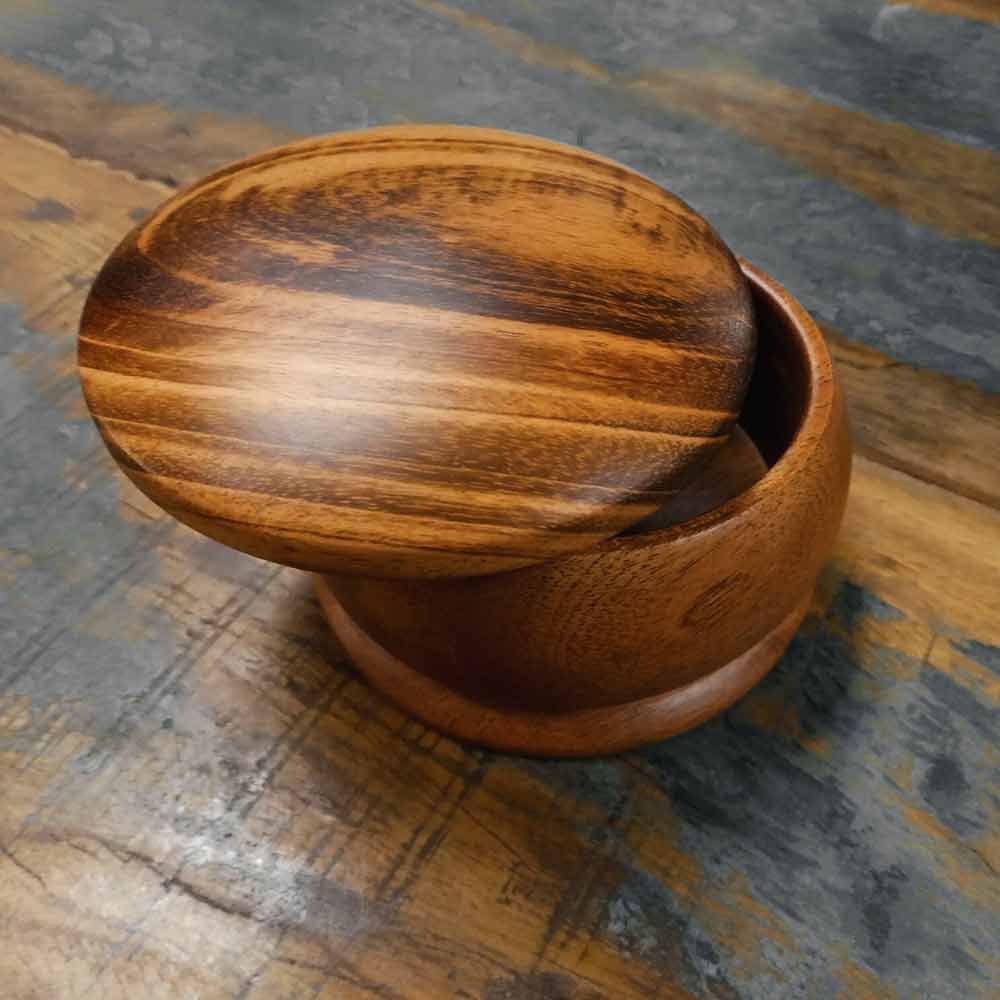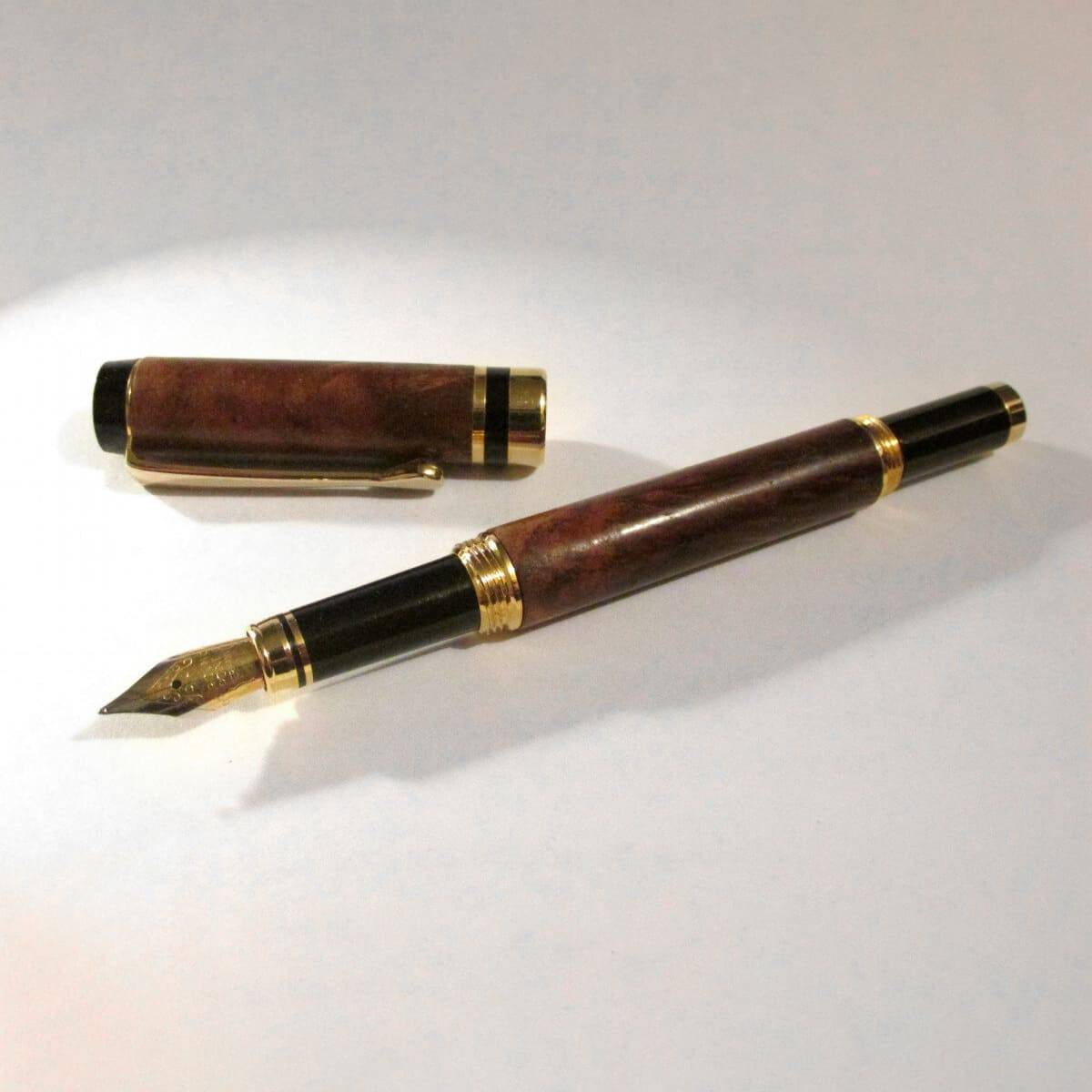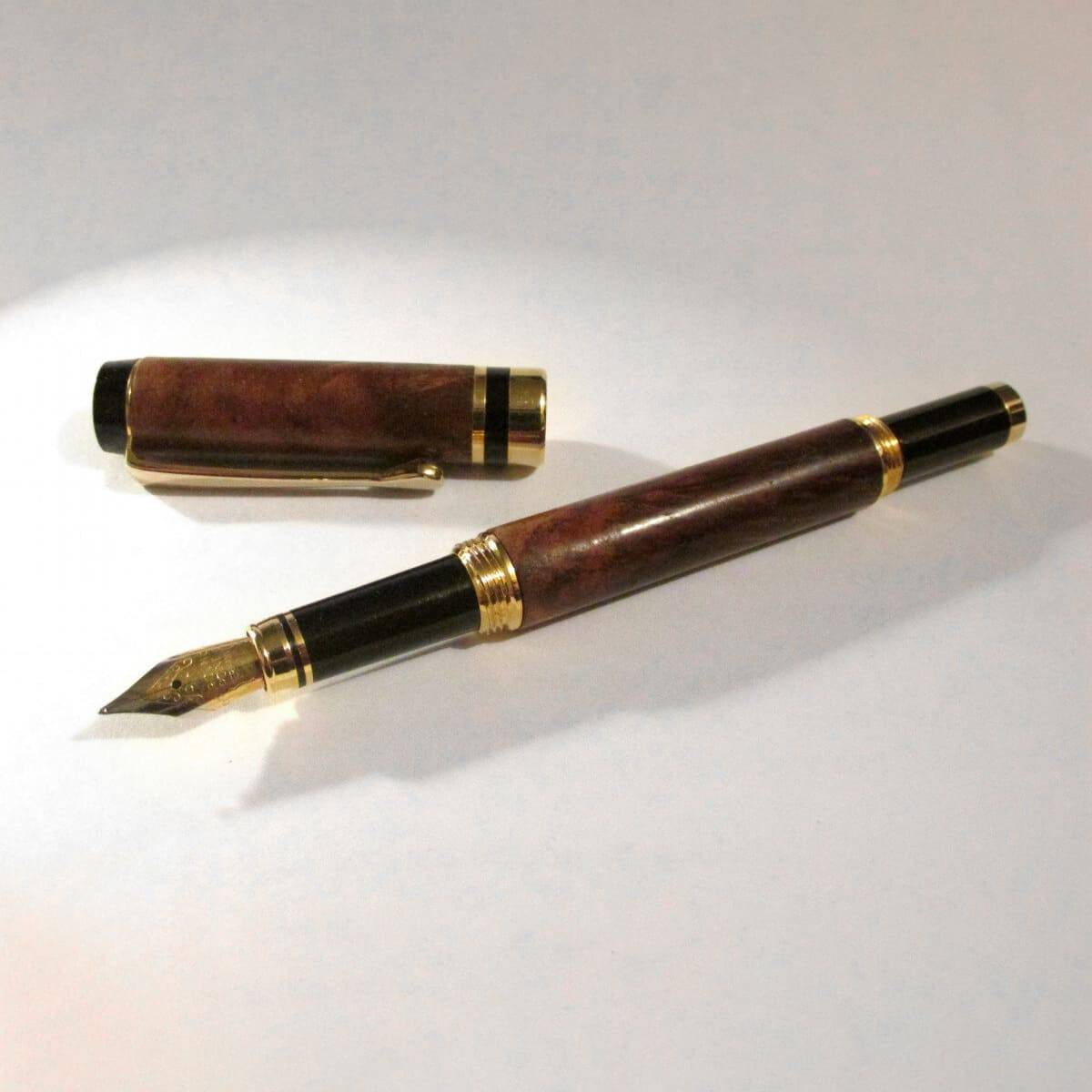 If you own amini wood lathe and don't have much woodworking experience, this is the project for you. Pens are easy to turn, they make great gifts and always come in handy.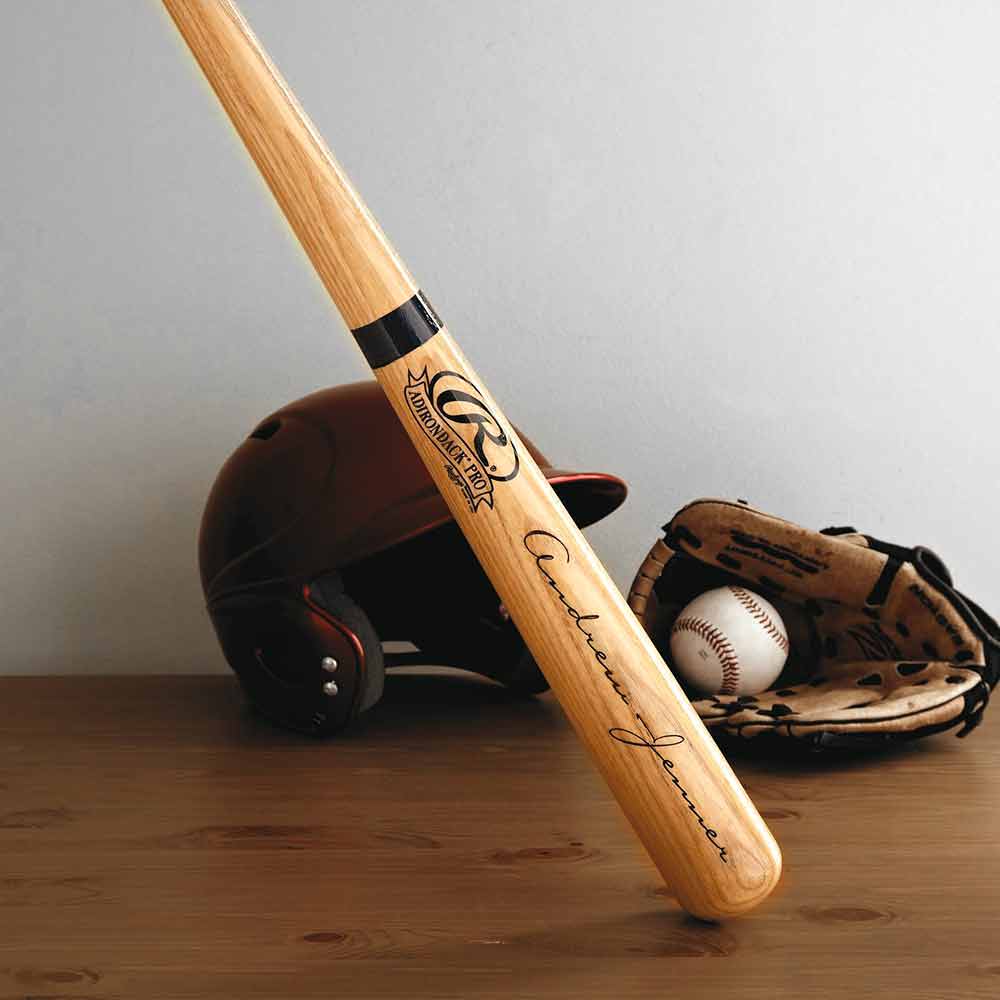 Wood turning is a great way of building valuable objects for your house, but it can also help you make things for fun. Baseball bats are simple to make even though they are big projects. Just consider the type of wood you pick and hit a home run with this great wood turning project.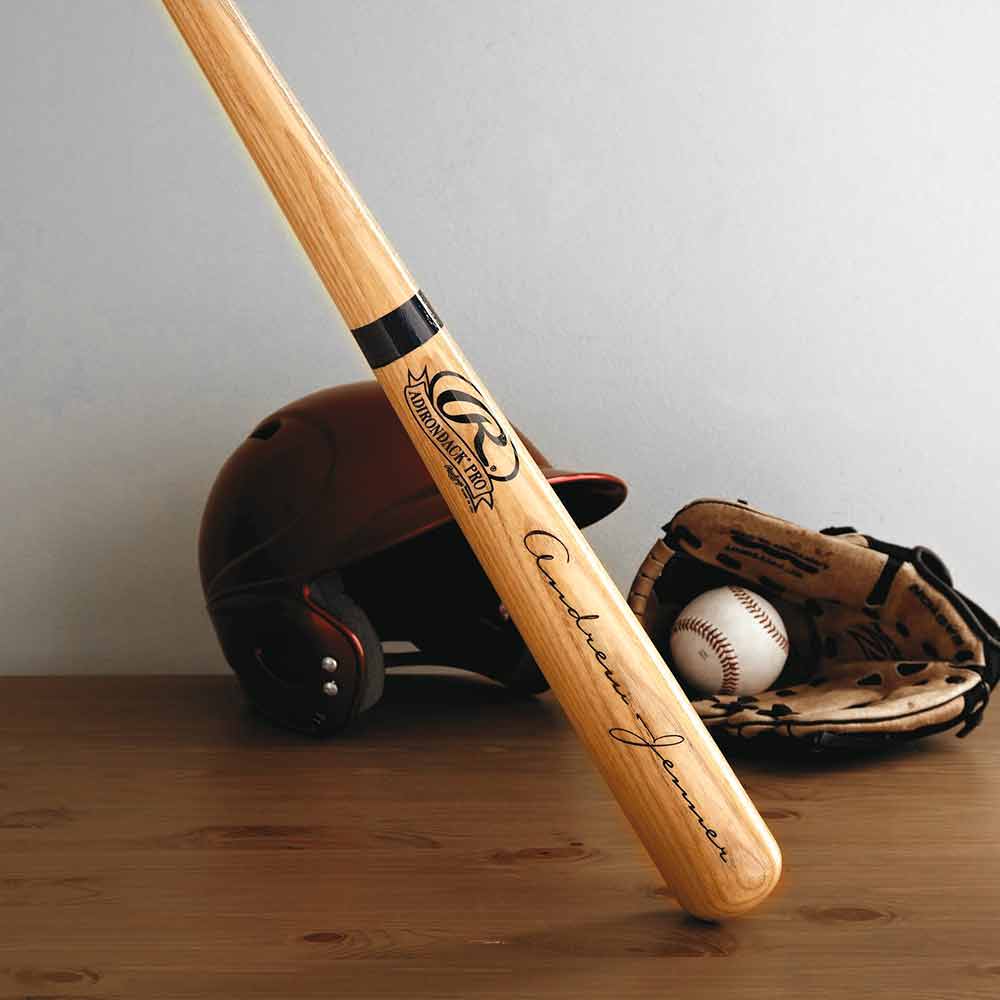 If you are a drummer or have a friend who started with this instrument, you know that drum sticks are constantly used and broken. So turning drum sticks could be fun, a great gift and a project that sells too! If you wonder how you can make them, I can tell you it's not rocket science.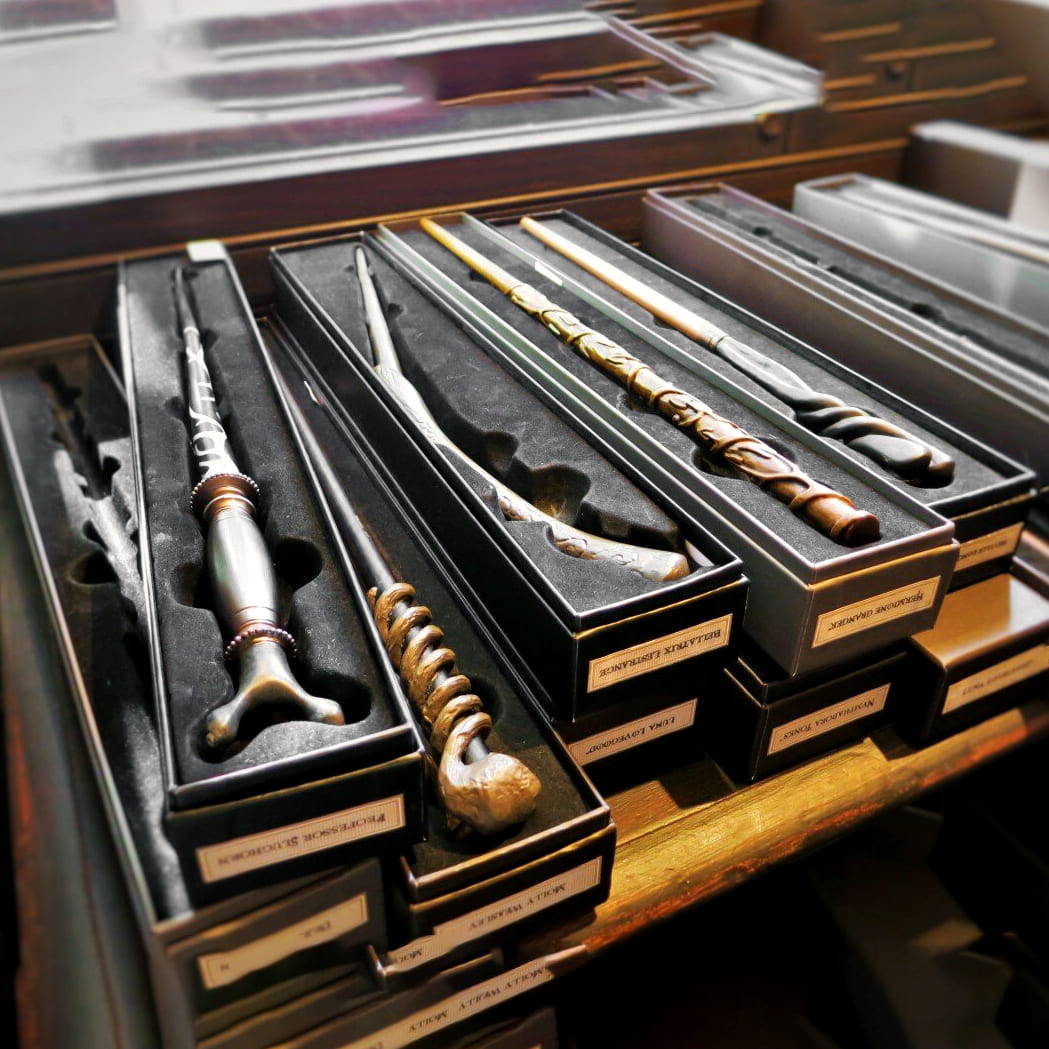 By now, you have probably heard about Harry Potter. The most popular wizard in the world carries a magic wand everywhere, and you can make lots of them easily with your wood lathe. Create wands of any shape and design to gift your friends and family.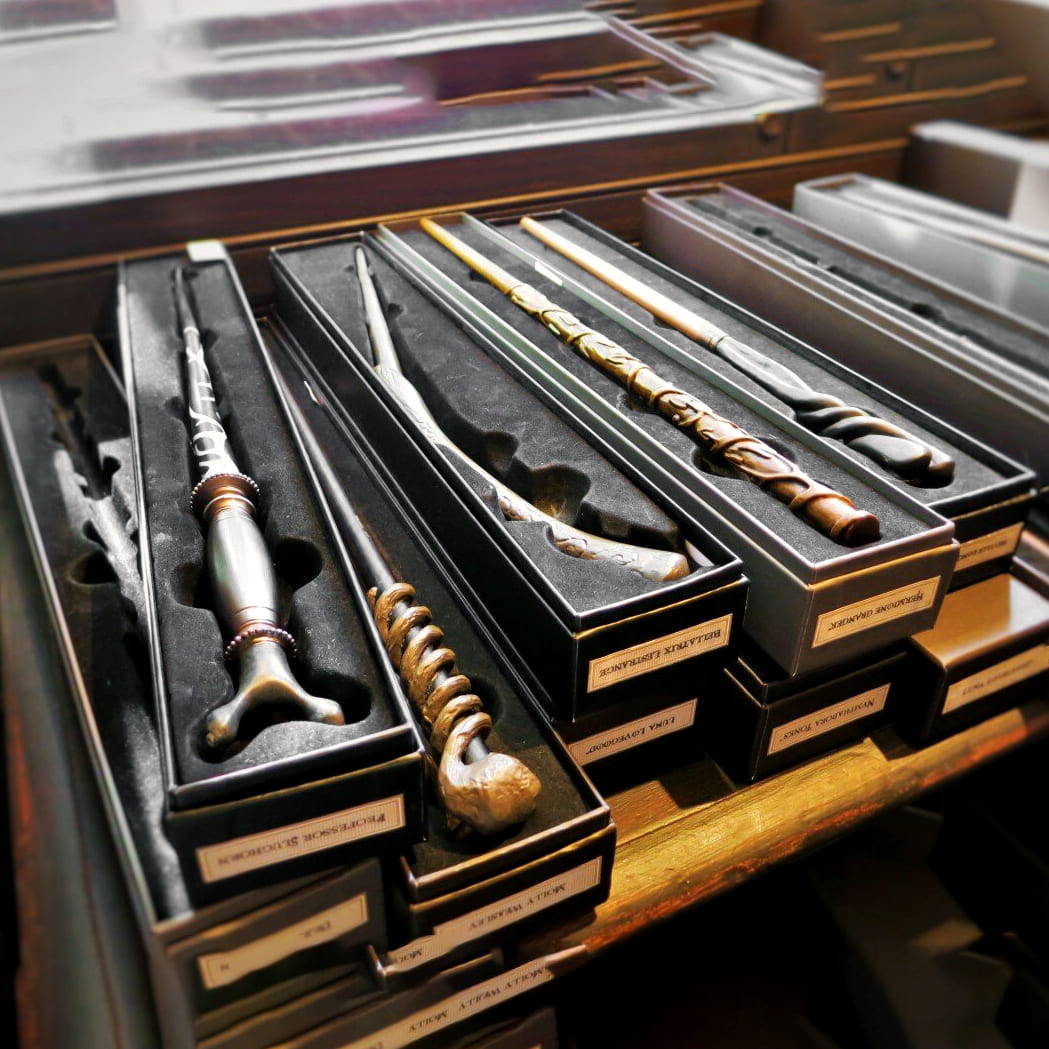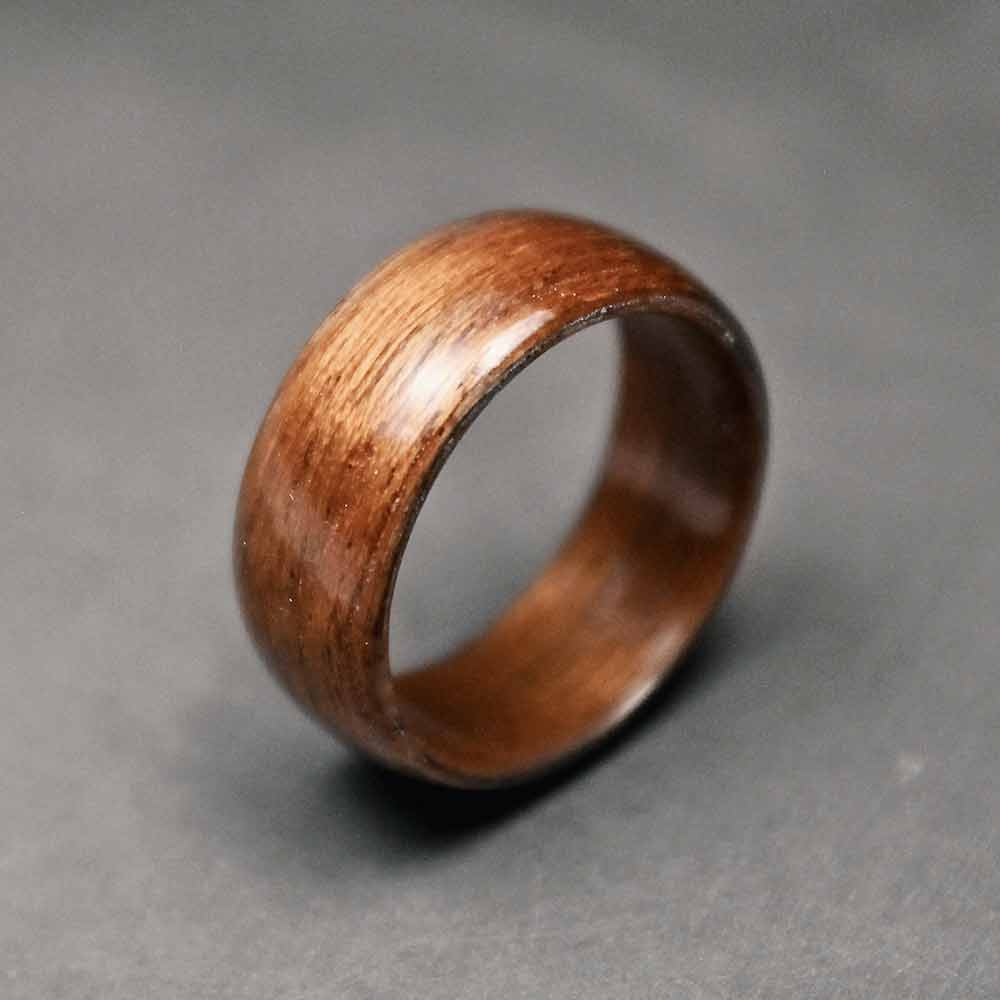 Bracelets are great presents and also great projects that sell. They will give you some practice in turning rings, and as you improve your abilities, you will be able to make more difficult ones with more intricate designs.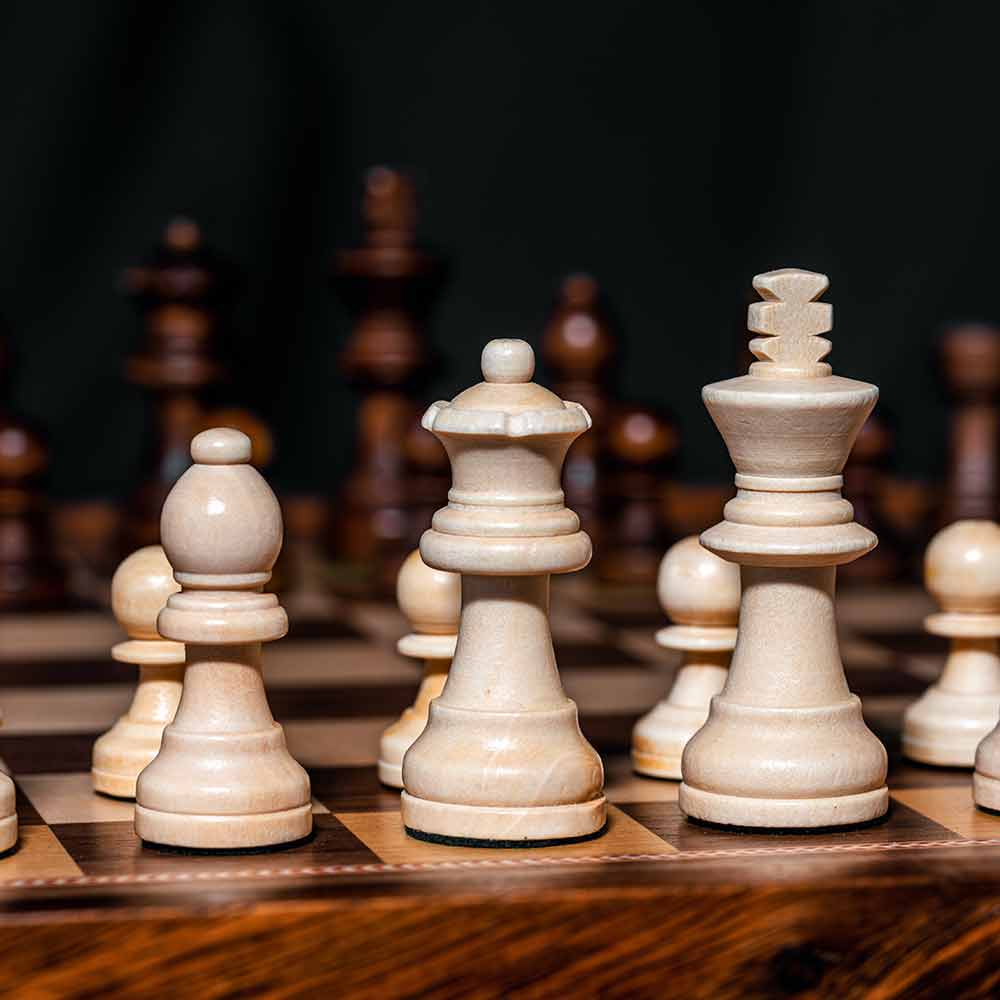 Many people love playing chess, and with your mini wood lathe and some carving tools, you can make outstanding chess pieces. You can also wood burn a chess board and have lots of fun playing this great game.
Everybody likes Christmas, and Christmas ornaments sell any time of the year. With your wood lathe, you can turn beautiful trees to welcome the Christmas spirit into your life whenever you want.
We've given you many ideas to create valuable and practical things (even some profitable ones!) that will inspire you and help you improve at woodworking. But the question is: is there a limit to what you can achieve wood turning in your wood lathe? The answer is no! Just set up your machine, prepare some wood, and start working. And don't forget to have fun while doing it!