Hey there! I'm glad you're here, today I wrote this blog as the second chapter of our Engraving series, if you don't know what's that, you've come to the right place.
I'm going to be teaching you how to engrave on ANY surface in 5 easy steps (or less). 
If you want to know more about the series here's the first post
Without further ado, let's start engraving! 
Steps To
Engrave On Glass

At Home

Glass is one of the most beautiful materials to work with, and by engraving it, you can customize your things to be different and uniques. The best part is that it's very easy to do and with just a few materials! Let me show you how with our new engraving pen.

 
Engrave glass

with an engraving pen
1. Get to know the
rotary tool
Even if you're not new to engraving, when using materials like glass, it is better to try it out first, so we know what's the best bit, (I recommend using the conical "pencil-tip" which is ideal for careful detail work) and how much pressure we have to use.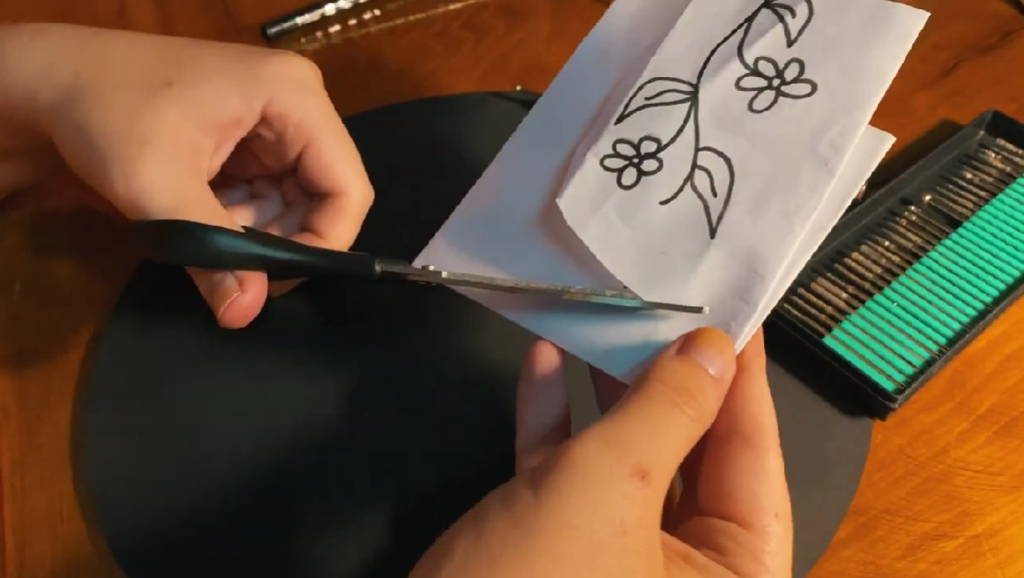 Once you've found the perfect design and the item to engrave, the pro-tip here is to tape it on the inside and start tracing carefully the design.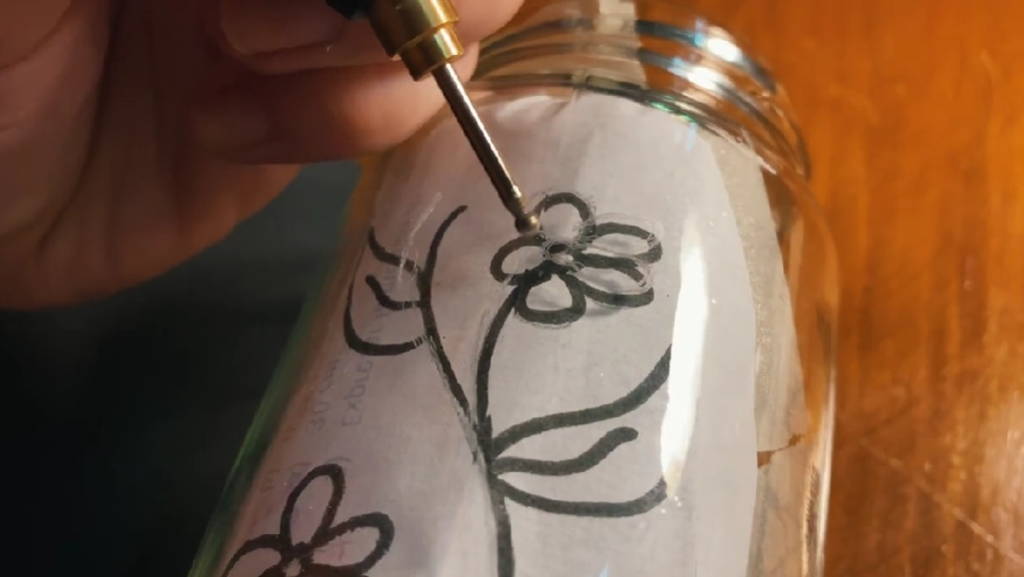 +Pro Tip:
 Change the bits throughout the process so you can have a more detailed finish.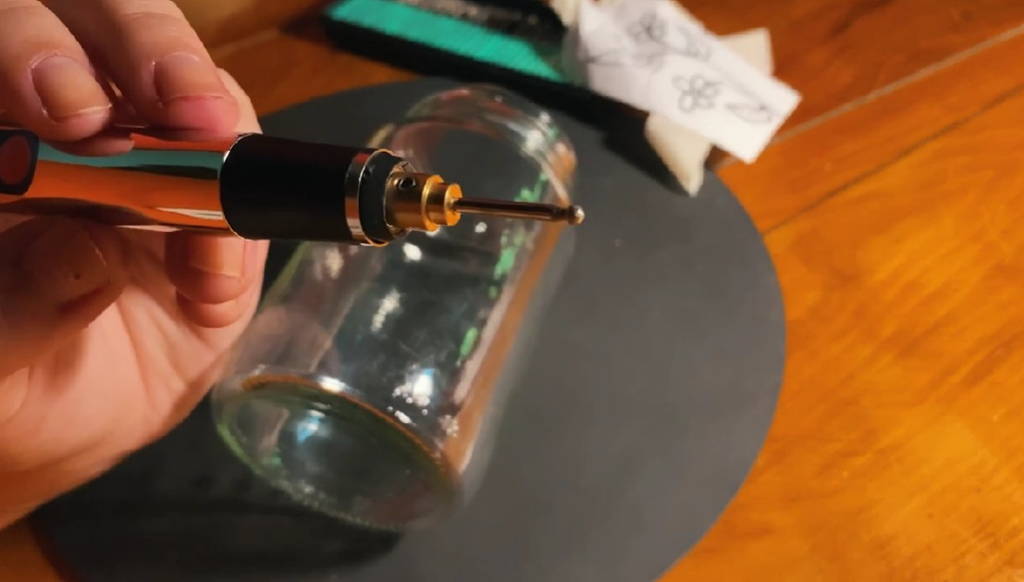 You can make so many designs and customize a lot of glass surfaces, this technique comes pretty handy when gift-giving.
Other
Techniques
If you want to have a more precise finish, with a wide painter's tape cover the design and make sure the pieces overlap. then cut out the inside of the design.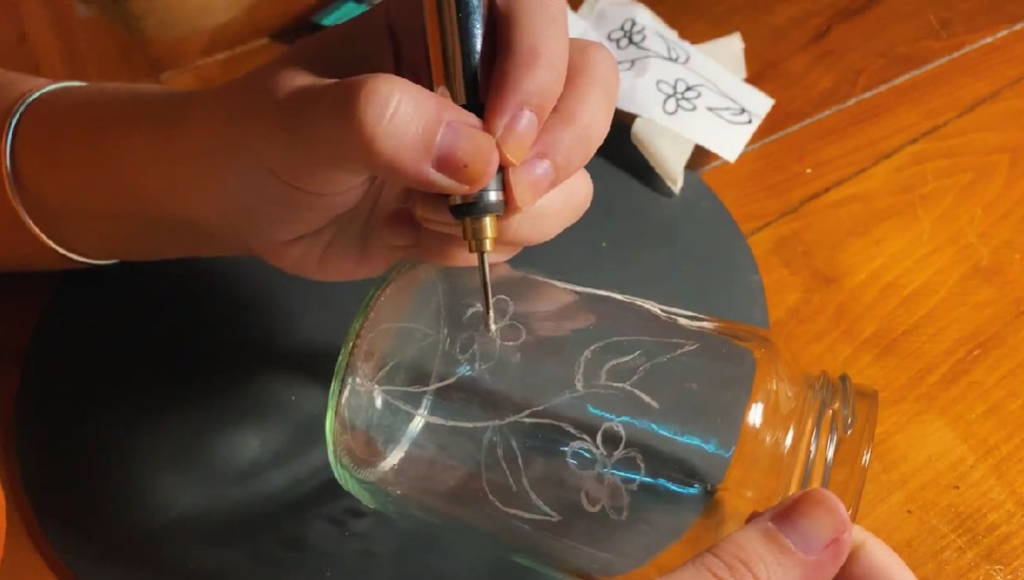 Once you carefully peeled the tape off the paper and placed it onto the glass, you can start tracing the outline to make it perfect.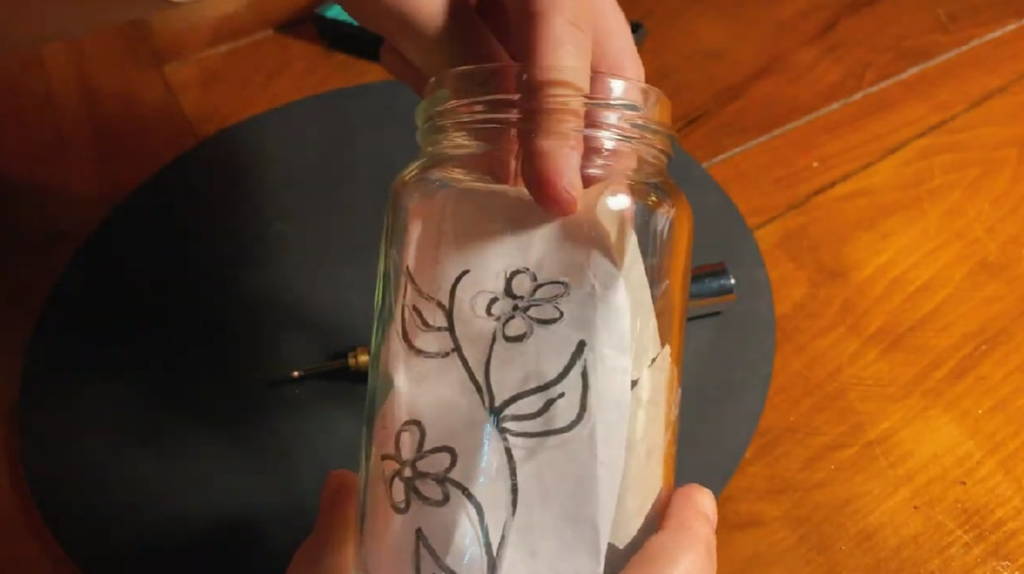 Here are some other ideas our DIY lovers sent us so you get 😉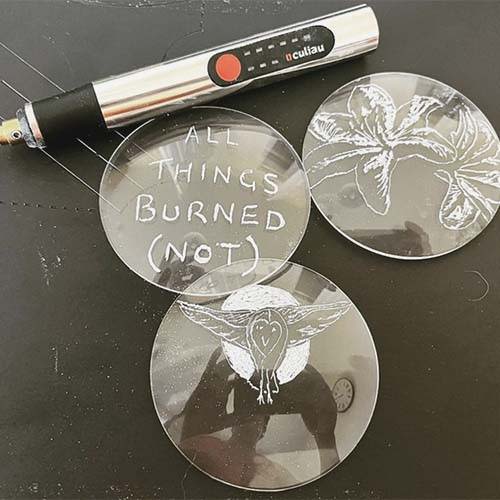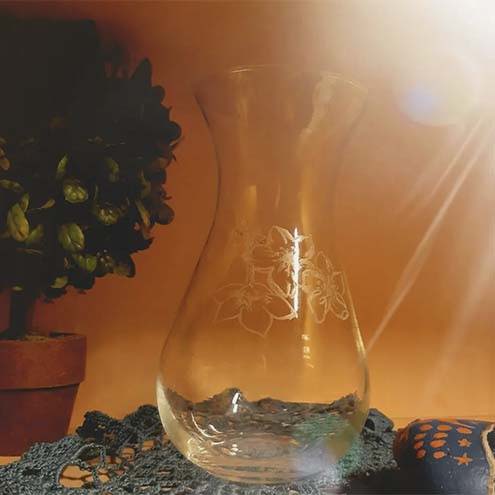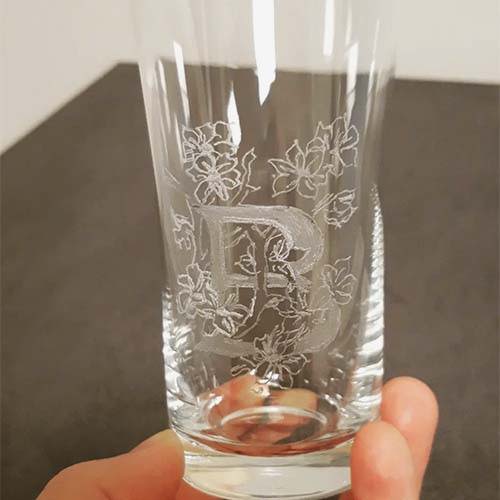 Buy now

 

glass engraving tool!

If you have questions, post them in the comments below, I will read them, and remember you can always subscribe to our newsletter which offers discounts and a new wood project every week. Hope you enjoyed it, and thanks for stopping by.