Buy Hand Tools For Woodworking
If you are a woodworker who uses hand tools like us, who appreciates the intrinsic feel and quality of the finish of human-powered tools or someone who uses hand tools only for touch-ups that are difficult to achieve with a machine, Culiau has the hand tools that you need.
There are countless models and types of manual tools, so it is normal that you do not know which hand tool to buy. So we simplified your work and classified them into categories so you can find in Culiau Store what you are looking for and meet your needs.
Also we have guides, DIY and tips so you can improve your woodwork.
What Type of Hand Tool are you looking for?
Woodworking hand tools for sale 2021
Hand tools are more than an instrument, manual tools are a hobby, a source of income, and a way to give your home a touch of your own, building your furniture with this tools. If you are a lover of the world of woodworking and hand tools just like us so this is your website.
The best woodworking hand tool of 2021
Woodworking Hand tools vs Power Tools
Hand tools require manual labor to be function. Power tools have a power source that allows them to operate automatically and without human intervention.
Hand Tools are more used for finishing and touch-ups that can't be done by a machine. At the end of the day booth type of tools are necessary for the woodwork or carpentry
What hand tools does a beginner woodworker need?
A lot of people tell me that they would love to start woodwork projects in their house, but they don't know how to start or what tools do they need. Starting in the word off woodworking doesn't have to be intimidating so if you are struggling with this part this article will help you. With these tools, you'll be ready to go and do any project you can think of! Let's see which tools you should by first
Also if you are not a beginner and what you are looking for is a tool to cut wood fast, we recommend this guide with the best wood cutting hand tools
15 Woodworking Hand Tools For Beginners:
This list is a combination of must-haves and would be nice to have tools. Always keeping the budget safe as possible.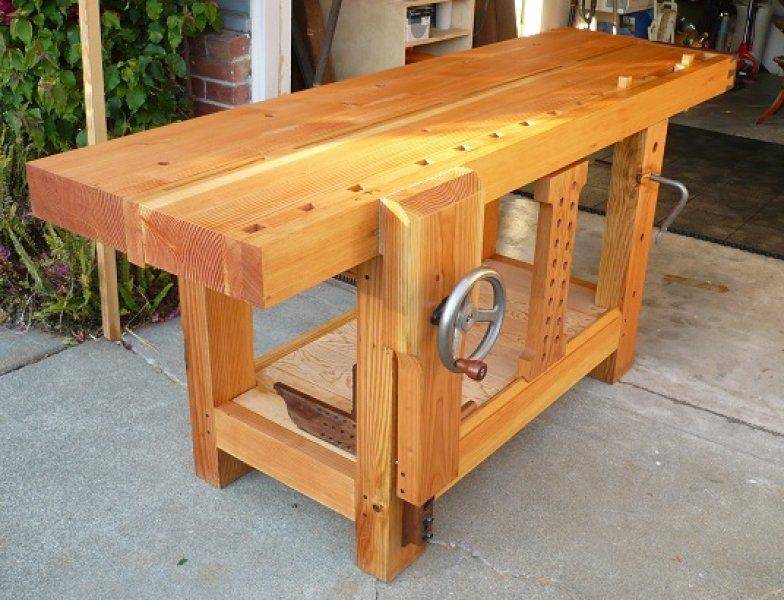 The center of a woodworker's workshop where it all starts. If you aren't planning to spend too much on your first tools, you can use almost anything that lets you leave your wood secure.
You can build it using only hand tools or buy one. But what would a workshop be without a wooden workbench?
A wooden workbench is the sanctuary of woodworkers where it all starts. You will need one but don't get me wrong it doesn't have to be expensive. You can build it yourself and make your first woodwork project out of it. It will help you to keep the wood firm and work seamlessly
#2: Buy Woodworking Clamps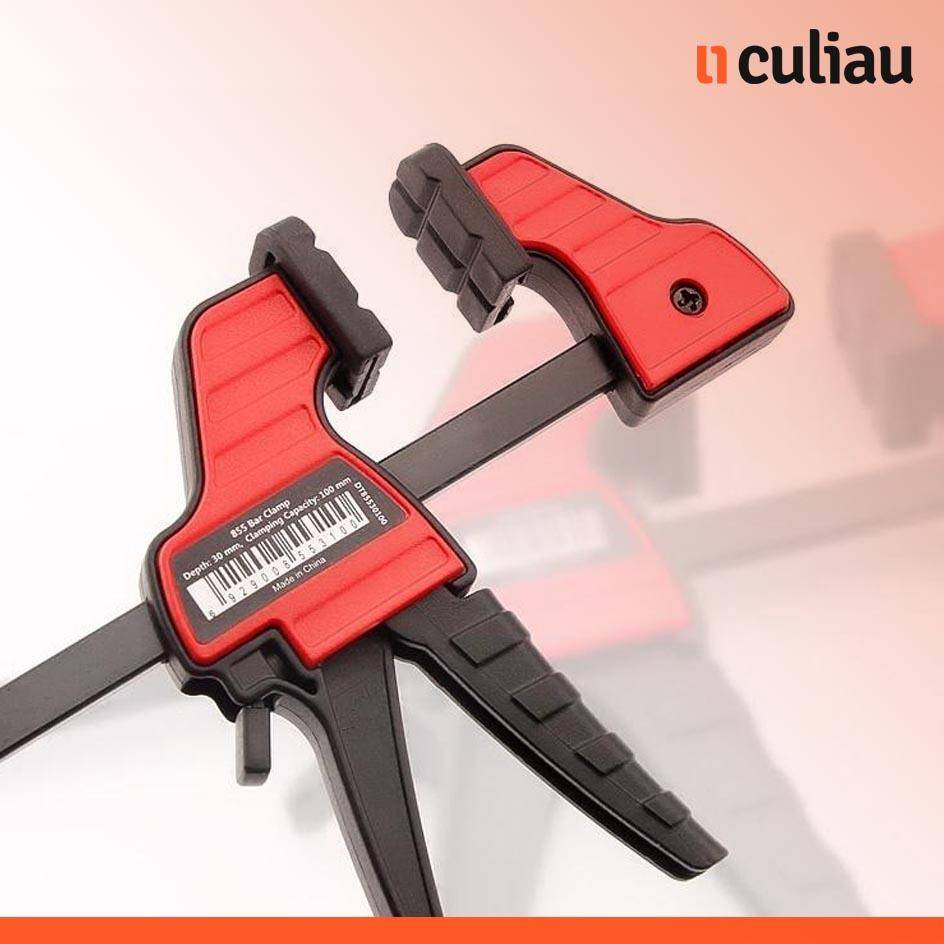 There are many types of Clamps help you keep your joints recently glued up together easily. To start I'll recommend using a Clamp Set, a hand screw clamp, and a few parallel clamps. But before purchase make your project, place your parts together without glue, and think about how many clamps you need and if you will need more in future projects. In the end, you'll have a full collection of them, ask any woodworker they never get enough of them
How many and which size of clamps will you need depends on the project and joinery. Like I Said above make your project join the pieces together and look what you are needing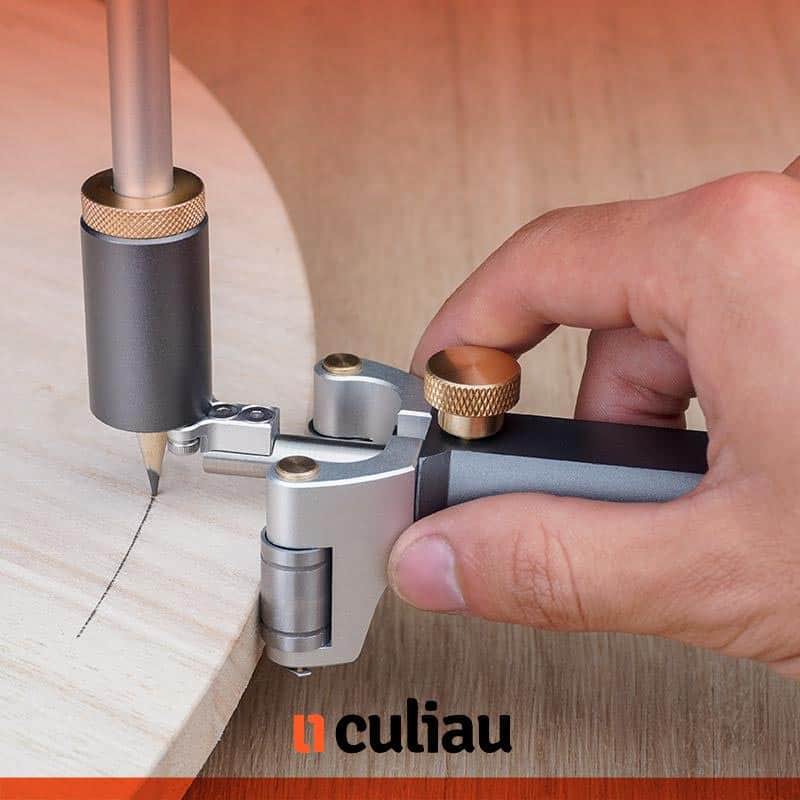 There isn't a woodworker that doesn't have Marking gauges. With a square, they are the basis for any kind of woodwork
Why do I need a Marking Gauge?
I have a lot of marking tools but starting out a square and marking gauge are all you need. With time you will be getting them all, also the wheels marking gauges are easier to use
#4: Buy Try Square or Combination square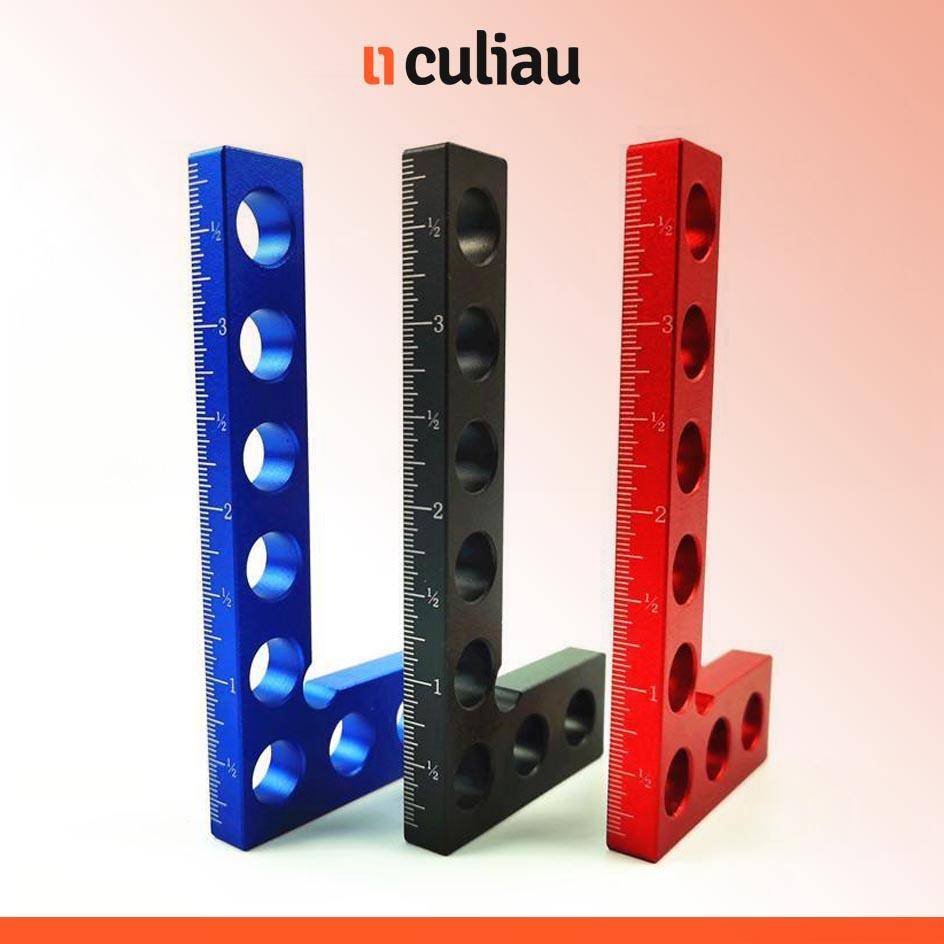 Framing Squares are used for many tasks like checking the squareness of boards, scribing dovetail joints, measuring the depth of mortises, etc
Why do I need a Try Square?
Squares, compass, carpenters pencil, marking gauges are essential tools for a beginner woodworker. Buy one now and it will companionship you the rest of your career
#5: Buy Folding Rule and/or Tape Measure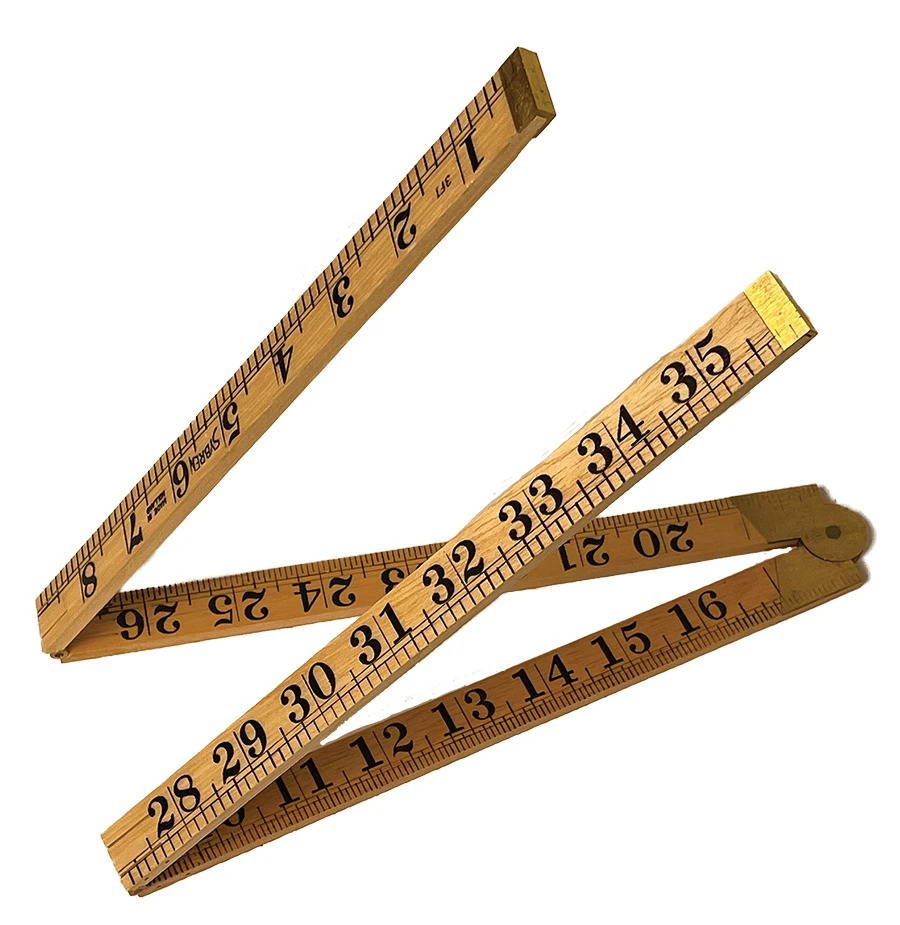 Tape Measure allows you to take any measurements when you are working. If you have a short budget you can use a basic measure tape, but if you want to gain some authority on the subject we recommend you our Multi angle measuring ruler.
Why do I need a Tape Measure?
As you know wood projects can be very susceptible to even the most minute measurement variations. For that measurements hand tools are very important and why you should have a tape measure
#6: Wooden Joiner's Mallet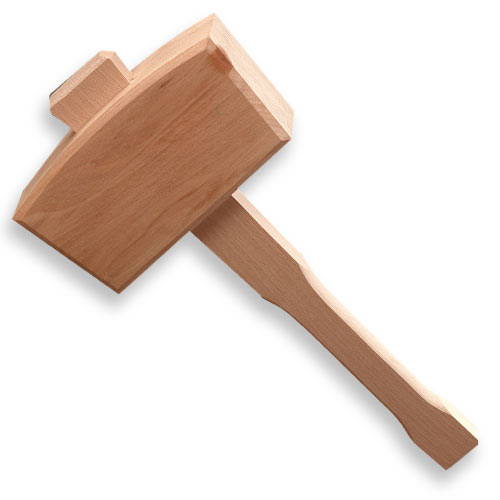 Very different from a hammer is a wooden joiner's mallet this will not deform the wood as most metal hammers would. It's an indispensable tool if you don't have one I don't know what are you waiting for. You can build it or buy one
Why do I need a Joiner's Mallet?
Joiner's Mallet is a very important tool for the job you surely will need one. Building one is a good project
#7: Buy Smoothing planes: Jack Plane; Block Plane; Rabbet Plane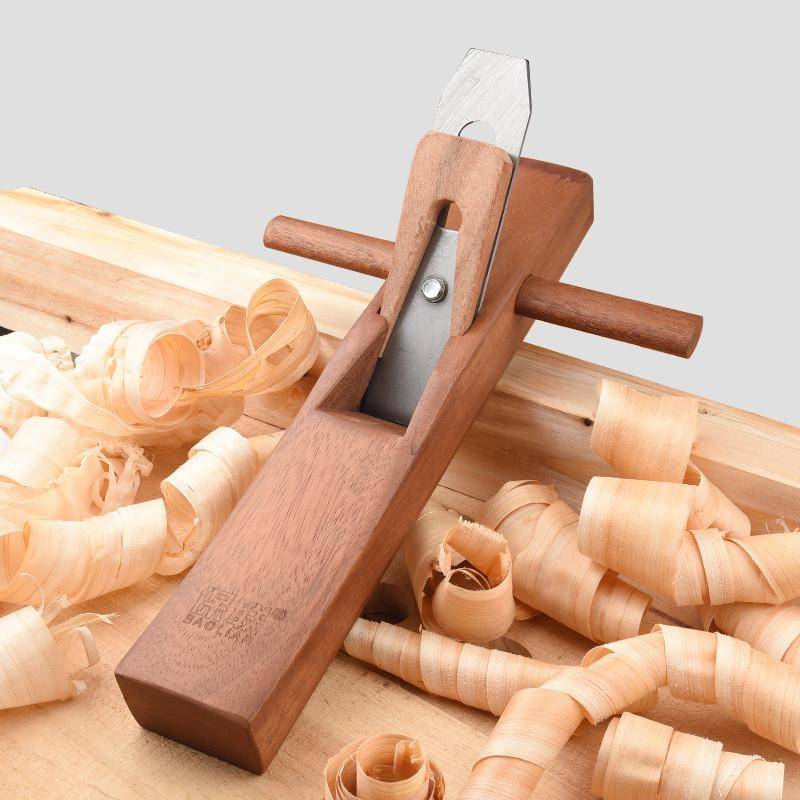 There are different types of planes, their function is to rough stock removal, jointing board edges, and smooth the boards. As you progress in woodworking you will realize which type of plans you will need. At first, probably you won't need them so much, depends on what projects you're planning to do. Some of them are:
Jack Plane: is used for dressing timber down to size in preparation for truing and/or edge jointing.
Block Plane: It is used to remove fine wood chips in order to fit a component.
Woodworkers find other uses in the plane of the block, such as chamfering (skewing square edges) and removing glue lines.
Rabbet Plane: It's designed for cutting rebates or rabbets in wood. It can remove large amounts of material quickly, and large chips because its mouth is quite coarsening making it easy to remove rabbets.
Why do I need a Smoothing planes?
As I told smoothing tools are useful according to the project itself. If you really want one a router plane will be fine for someone who is starting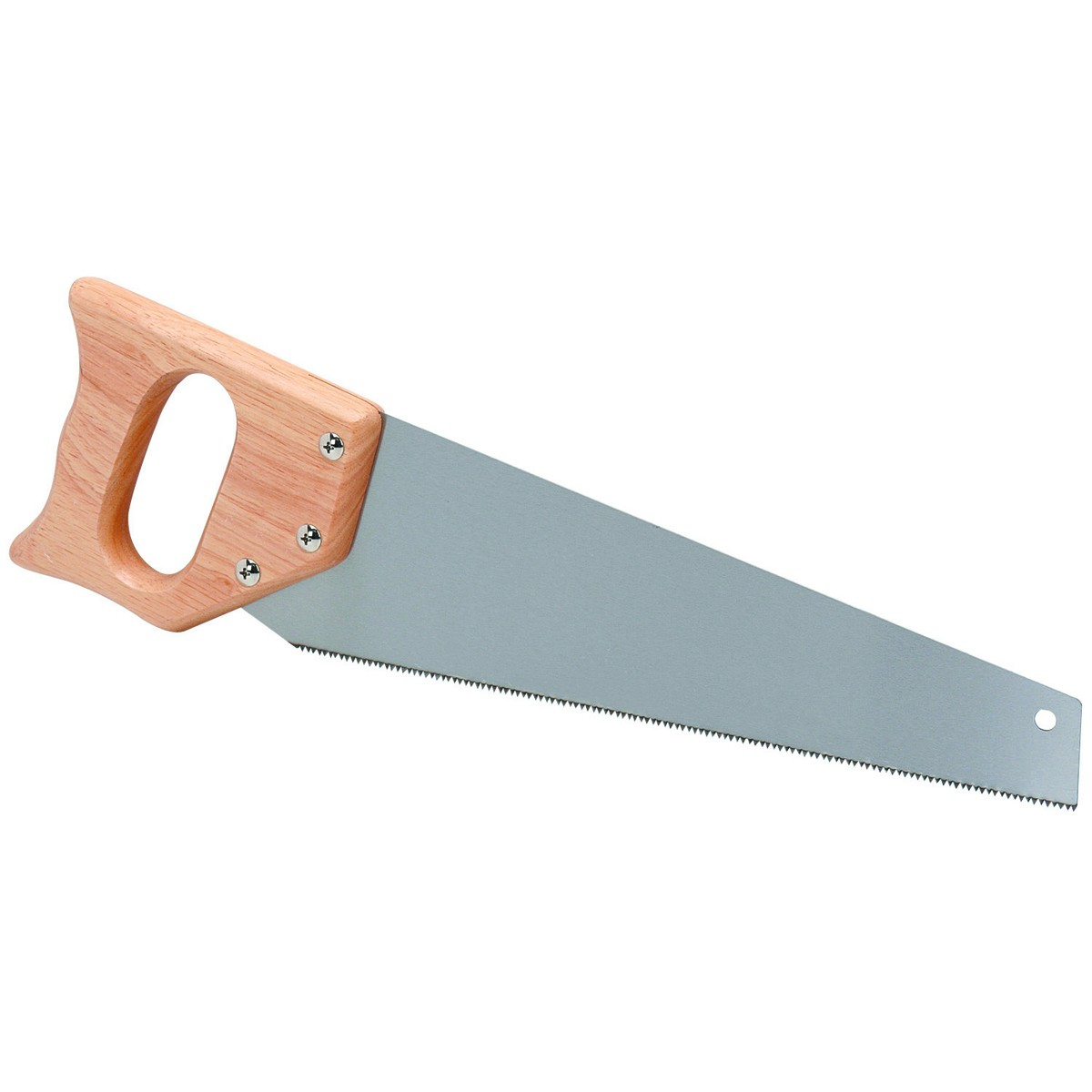 Hand Saws ar not Panel Saws, This one is a specific kind of backless saw that runs 18-24″ in length and whose teeth have a finer pitch. Instead a hand saw is 24-28″ long and its number of teeth lower to be more aggressive in use.
Why do I need a Hand Saw?
They are used to cut pieces of wood into different sizes. This is usually done to join the pieces or carve a wooden object. Very useful throughout the career of a carpenter/woodworker.
#9: Buy Miter Box and Saw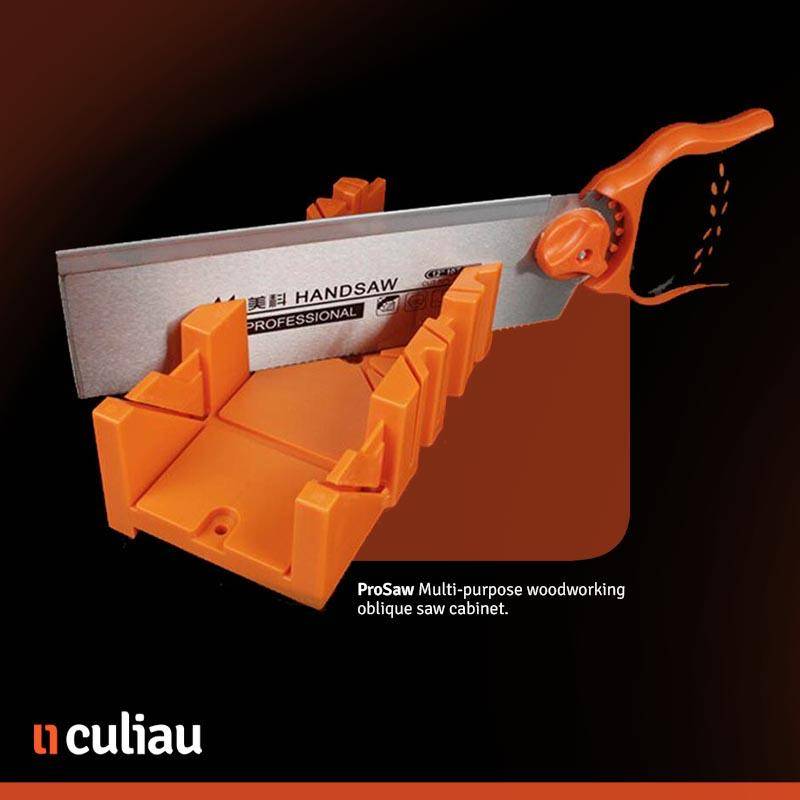 Miter boxes are powerful and cut perfect angles for the joints. If you can use a handsaw, you can use a miter box, and with this tool, woodworking it's really much easier.
Why do I need a Hand Saw and Miter Box?
Precise Cuts at accurate angles for a low price compared to a power tool. Easy to carry and simple to use for me hand saw and miter box is a good option for my wood projects
#10: Why do I need a Coping Saw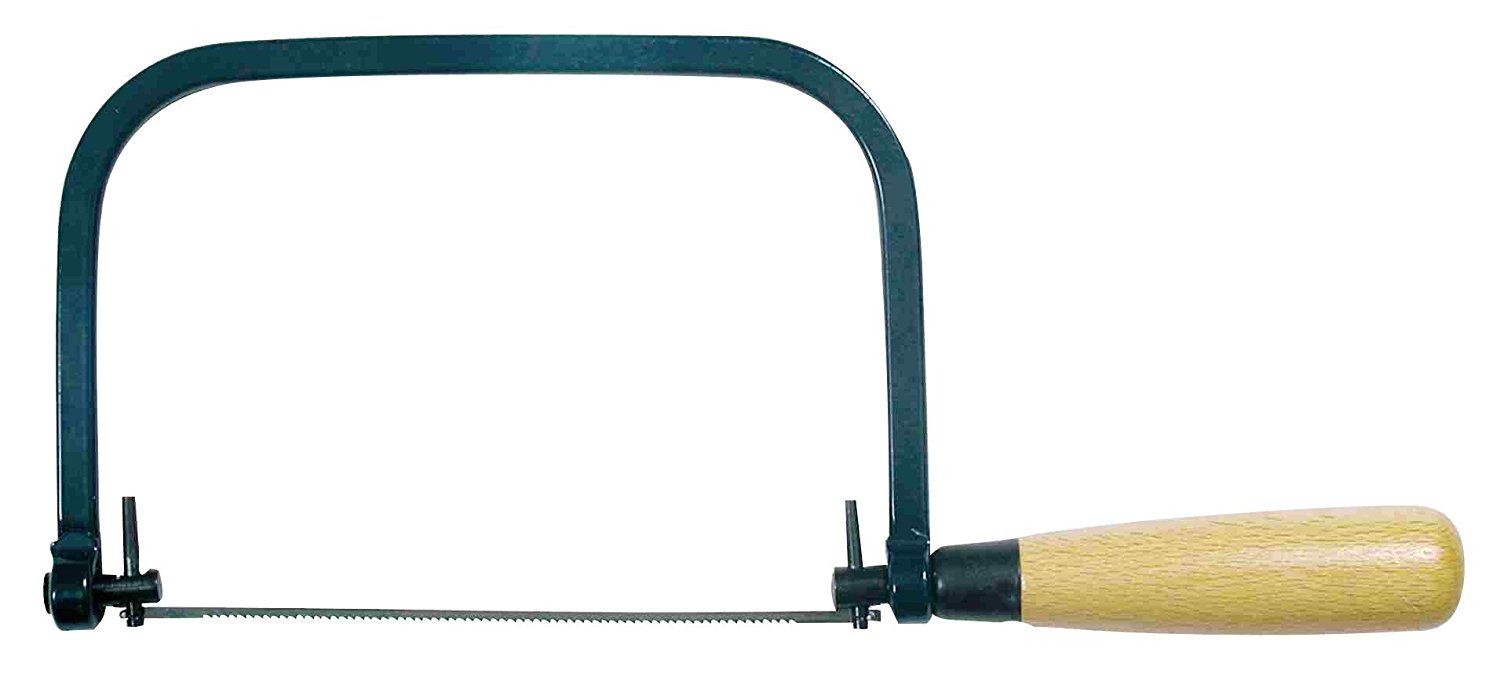 A coping saw can be useful for install moldings and copying the joints to ensure a snug fit in corners. Cutting curves and intricate designs are much easier job with its thin blade of lightweight. Besides they are very easy to use, is a nice tool to have, not is indispensable for your wood projects.
#11: Why do I need a pair of dividers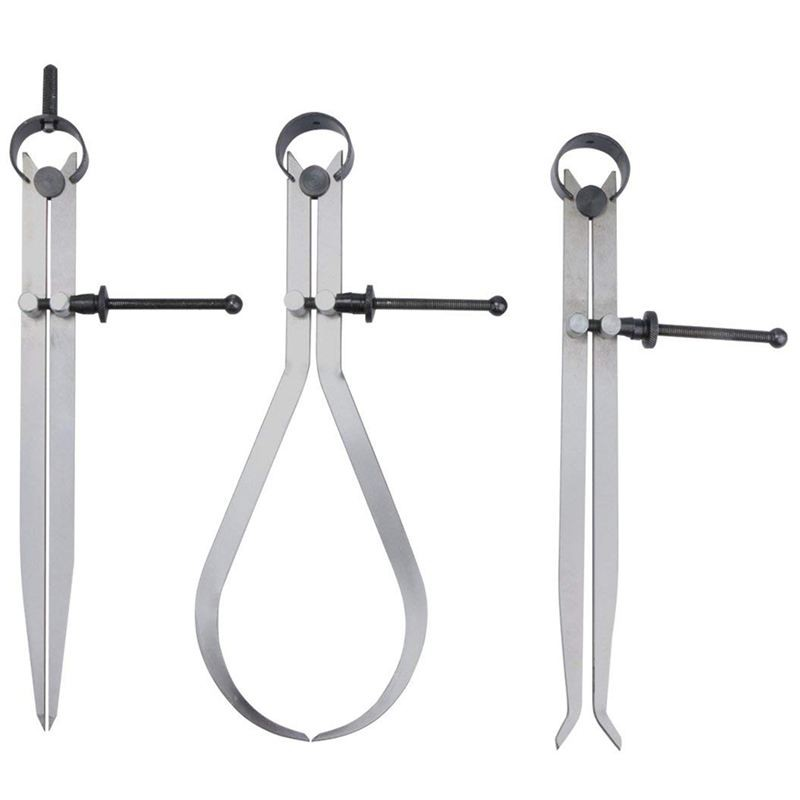 Dividers or compasses eliminate the degree of inaccuracy when copying a measurement and transferring it to a workpiece. Carpenters rarely use tape measures to do this job, instead, they use dividers to copy the measurement several times with accuracy. These are also used to draw arcs and more work never hurts to have a couple of dividers.
#12: Why do I need a Marking Knife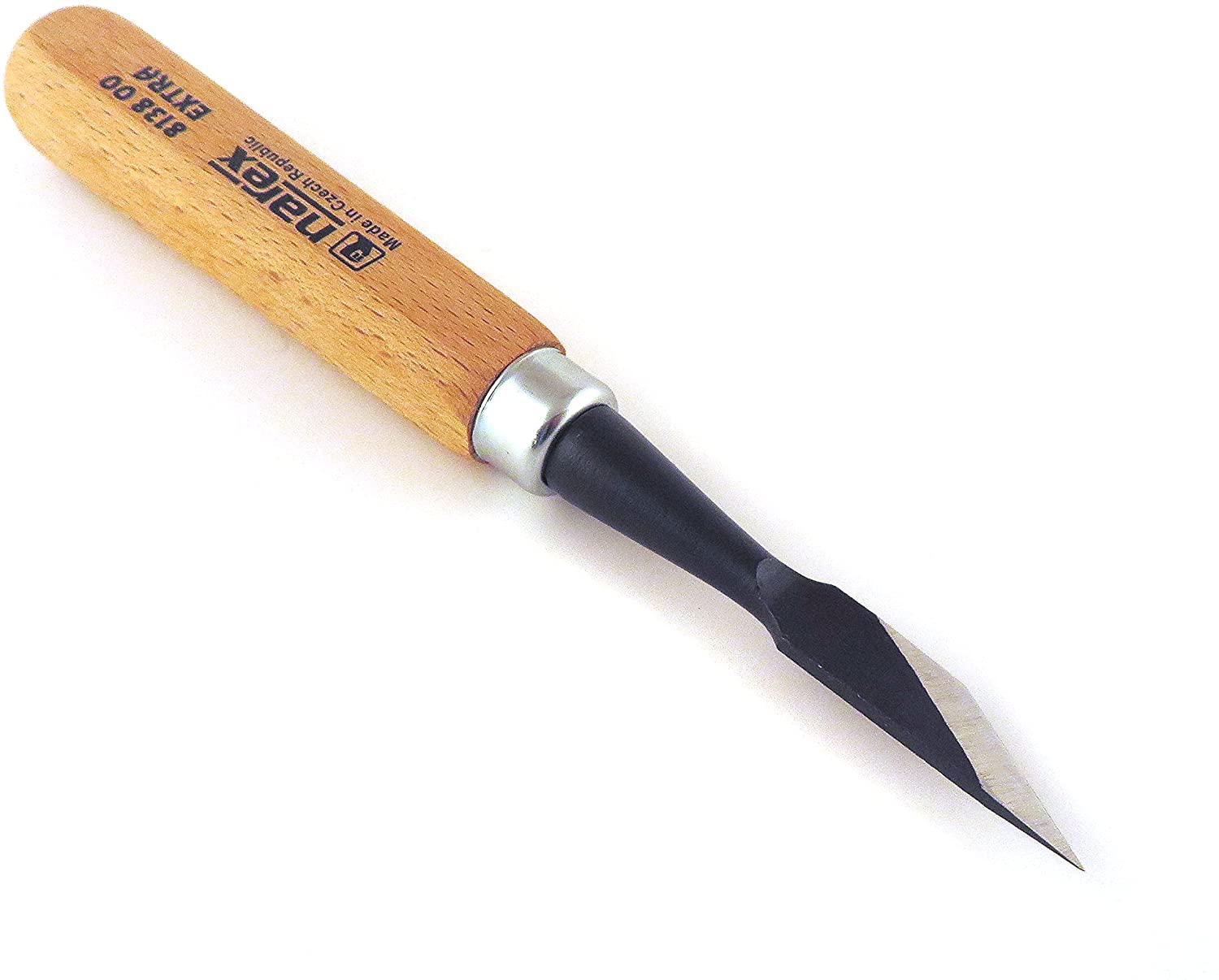 A marking knife is used for creating crisp layout lines in wood materials. It leaves a crisp edge to work up to like a pencil but more accurate, you surely will need one.
#13: Buy a Bench Chisel Set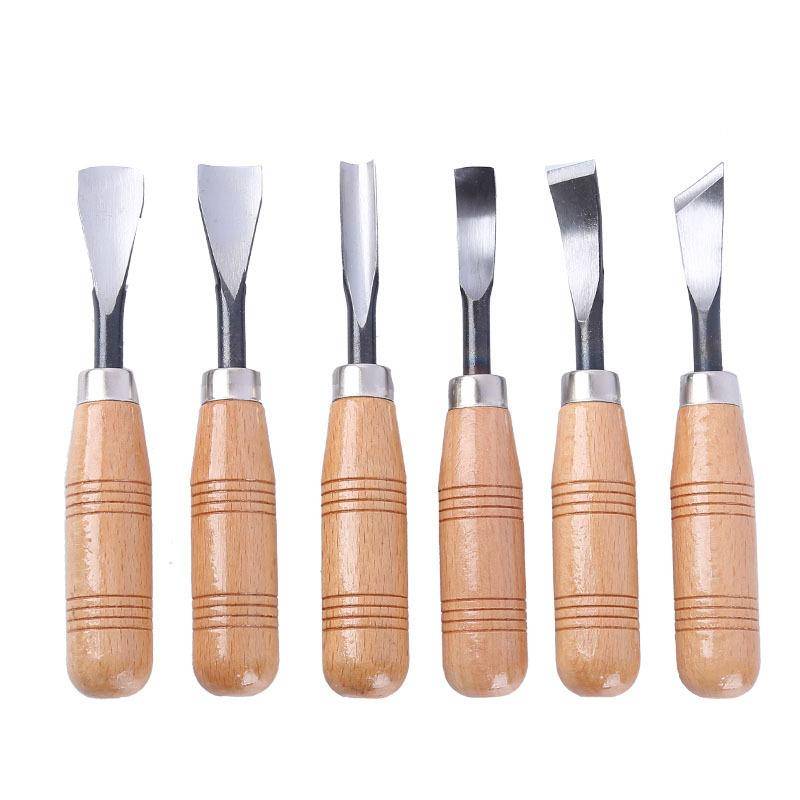 Chisels ar used often by driving with a mallet or hammer to shaping and work the solid wood
I use chisels more than any other tool in my workshop, this set comes with a great variety of them. A high-quality set of bevel edge bench chisels will last your entire life and will be used on nearly every project.
#14: Why do I need a Mortise Chisel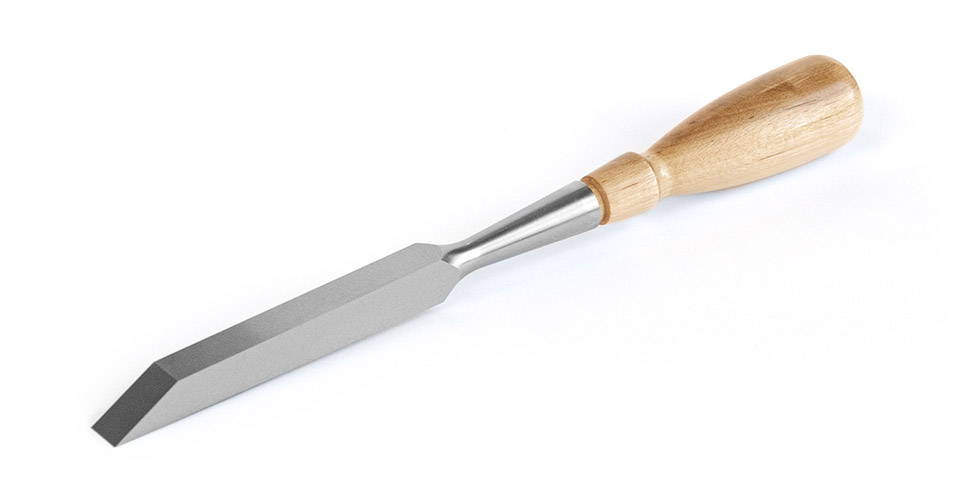 Mortise chisels are specialized chisels for chopping out a mortise. They are designed to cut through the fiber, as well as to extract waste material, it can withstand heavy blows with a mallet
#15: Buy Sharpening stone for chisels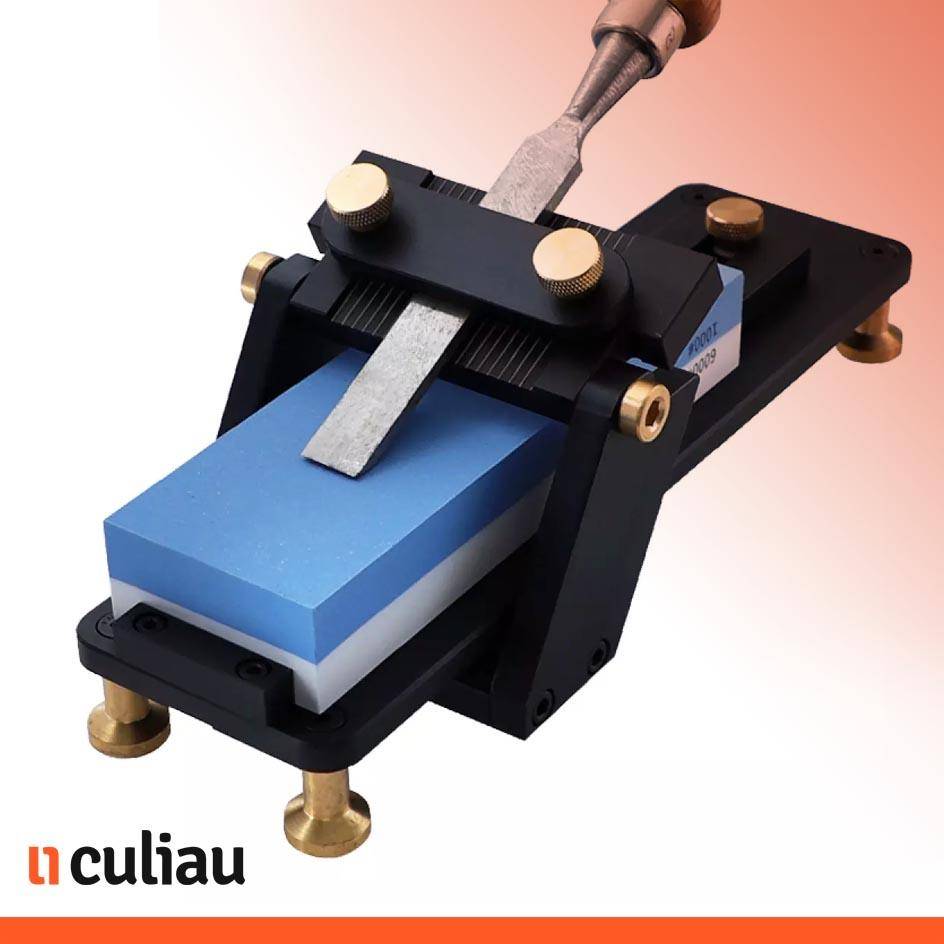 A sharpening stone is used to sharpen nicked or heavily used edges from your chisels or marking knife
Up here the basic kit/list of the woodwork hand tools you will need for starting in the world of woodworking. If you want to know more we let you more info below and we invite you to keep browsing the website.
We not only have the coolest hand tools but also unique ones. Only professional woodworkers will know them and sometimes not even them. Couse of this they take much longer in their projects and this makes them much more complicated to carry out.
These cool gadgets we are offering to you, you only will find them in Culiau Store and always at the best price. They are perfect to gift to your woodworker friend or family, we assure you they won't have them and will be pleased with these tools in their hands. Also if you use them to make and sell your wood projects you will make them quicker and better. So what are you waiting for?
Practical woodworking projects
Buying a woodwork hand tool never being so easy
We have everything from hand saws for ripping, cross-cutting, and cutting fixtures to chisels for cleaning dovetails and grinding mortises and tenons to bench planes for smoothing table tops. We also have scrapers, files, microplanes and rasps.
For carvers with an eye for curves, sculpting and 3D surfaces, a wide variety of wood carving tools are available, from chip carving knives to palm carving tools.
Do you need to make a photo frame? We have the right tools to help you cut precise miters, hold them firmly, and hold them securely.
In short, whatever your specialty, Culiau has the right tool for the task.