Going out?
Don't forget your Customizer!
You can't find anything and time's approaching
All your things are all over the place, and you desperately try to get everything in a bag,
While going out, you make a mental list of what you took, and as always, there's something missing, maybe the bits or maybe the charger…
But those days are gone, now with the Customizer Box Storage Bag, you can have everything in one place
And not only everything will be together, The Customizer, the bits, the charger, but it's perfect for transport
Thanks to its compact size you can take your Customizer everywhere, to the park, to school, to work, to a friend's house
How? Just store everything in the box, zip it, and put it in your bag
Forget about forgetting things, now you can engrave wherever you go.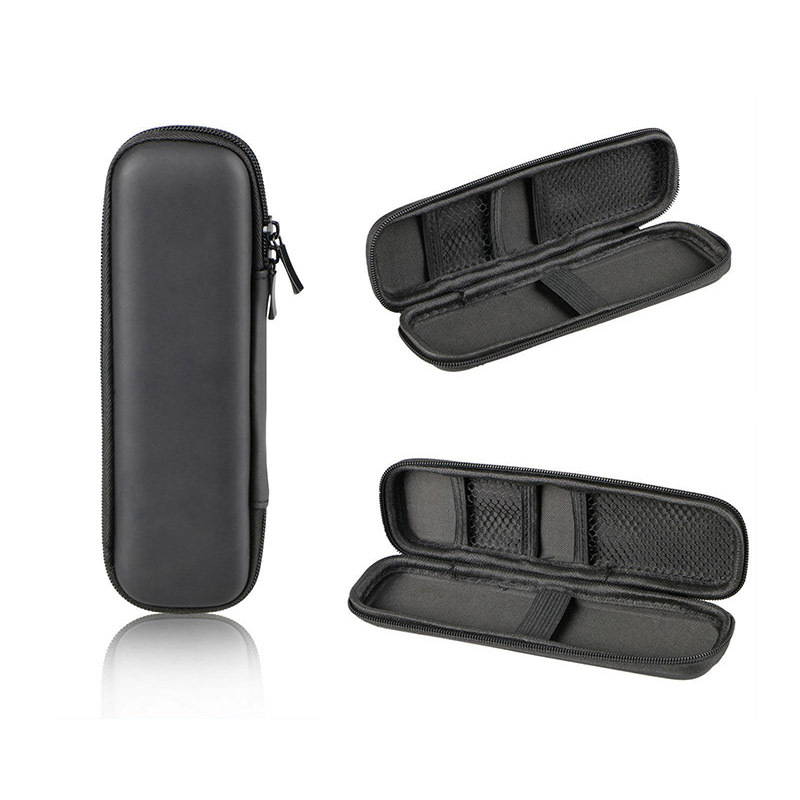 Thanks to its mesh pockets, elastic strap, and 180° two-way zipper, your Customizer and accessories are all in one place.

It's so lightweight and compact it can be slid into your backpack, toolbag, or even handbag without taking up space.

Made from PU leather reinforced with hard EVA, It will protect your Customizer from external damage like dirt or liquid while having a soft microfiber interior.

Keep your Customizer and its accessories in one place, and save time trying to find it anywhere else.

Forget about doing crafts in the same place, now you can take your Customizer anywhere without any problem and engrave on any place.
Size: 200 x 60 x 30 mm
Material: Composite material
Style: Square
Pattern: Solid black color
Hardness: High