Woodcarving

has never been so easy
Tired of the same shapeless wood projects? do you want to take your woodworking skills to a whole other level?

This carving set is for you! Perfect for carving and giving shape to your workpieces, it will give you astonishing results in no time.
It doesn't matter if you're a beginner or a pro on the matter, this set has everything you need and more!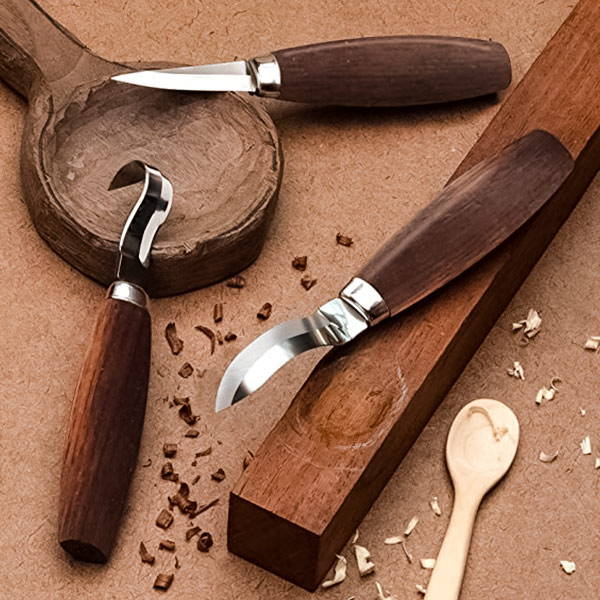 What's in the
Wood carving set?
Peeler cutter - Perfect for creating small details
Long chisel knife - To make the softest angles
Hook cutter - Create seamlessly concave shapes
Universal cutter - Use it for everything you need to do!

Why you should get

The Wood Carving Set?
Thanks to the rounded handle shape you can carve for hours non-stop.

Perfect to work on different projects without the need for extra accessories.

With a blade made out of high carbon steel keeping knives sharp and ready and a handle made out of beautiful hardwood oak for a long-lasting life
1 Peeler cutter
1 Long chisel knife
1 Hook cutter
1 Universal cutter
1 Polished plate
1 Wood wax
1 Sponge wipe
1 Pair of cut-resistant gloves
1 Sandpaper
1 Semi-finished spoon (birch. black walnut)