Cut perfect shapes every time with these clear acrylic templates
Our quilting set is specially created by designers to inspire you with patterns, fabrics, and ideas for quilts and home decorating items.
Using this ruler, you can cut so much more than just diamond shapes, and most importantly, cut accurately!
Each template includes easy-to-read black markings.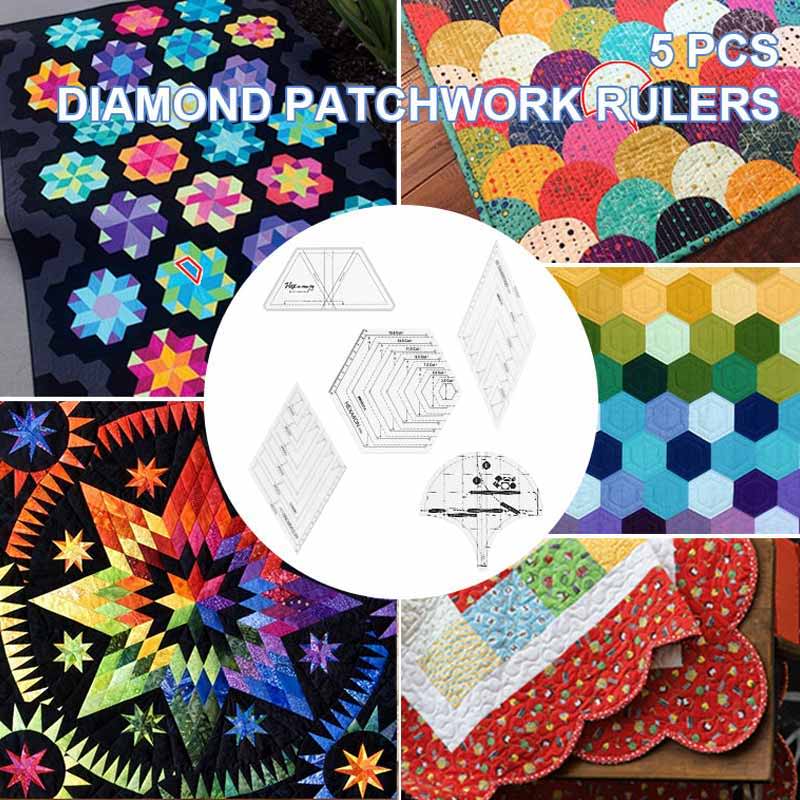 The templates are simple and clear, novices can use it easily.

All kind of shapes, angles and styles. Suitable for all kinds of DIY projects.

Non-skid underside prevents it from slipping, keeps the fabric from pulling back, suitable for any type of fabric.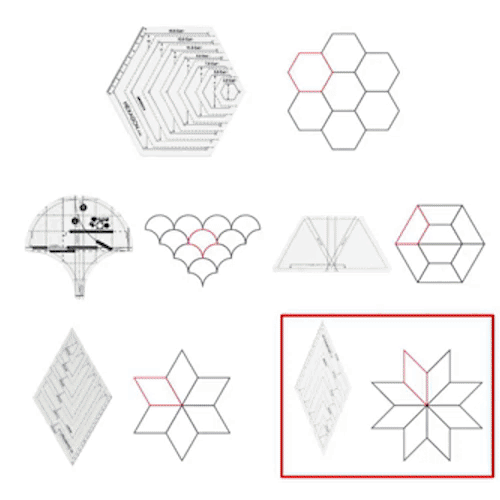 Transparent, allows you to work seamlessly.
Durable, made of 100% high-grade quality acrylic
Laser-cut edges gives you precise and consistent results all the time.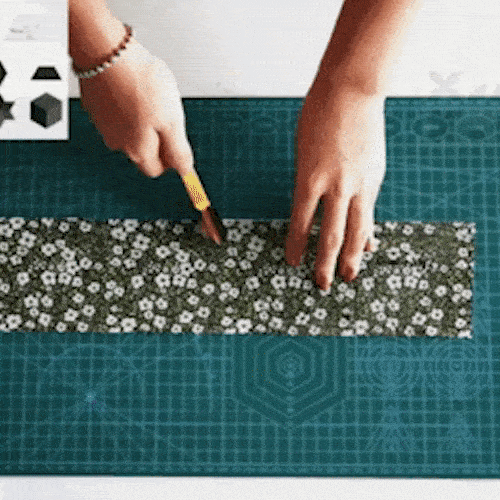 1 X Hexagon

1 X Umbrella Ruler
1 X Trapezoidal Ruler
1 X 60-Degree Diamond
1 X 45-Degree Diamond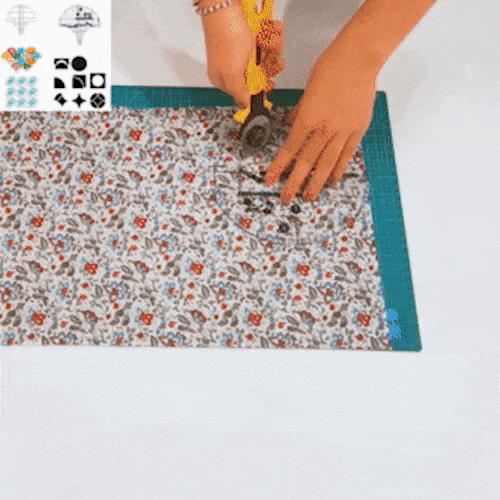 Size: 5 x 3.87 x 0.3 inches.
Weight: 0.634 ounces.