These Culiau's Bristles Disc is superior to sandpaper, wire brush, flap wheels, or other sanders, brushes, or abrasive wheels.
Suits for deburring, cleaning, blending, finishing, and polishing detailed parts, tiny areas, and rough places with no harm on the surface.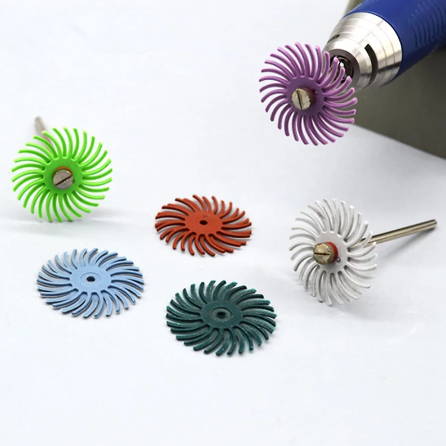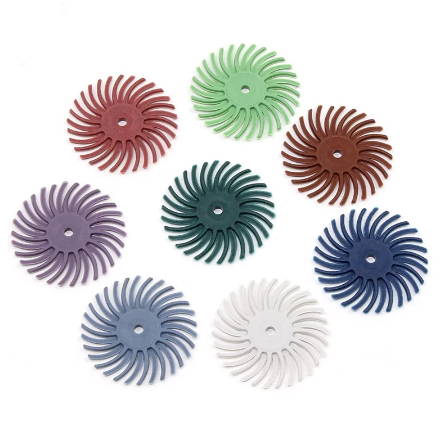 They are ideal for jewelry making, crafting, metalworking, wood carving, and DIY projects.
These detail abrasive brushes have good elasticity and are taught to boost your art projects with no limits.


It's like having a lot of tools but all in one!
Shape: T shape
Material: nylon, diamond
Granularity: 80-2500 (mesh)
Outer diameter: 25(mm)
Shank diameter: 3 or 2.35 (mm)
Specifications: 80#, 120#, 220#, 320#, 400#, 600#, 1000#, 2500#, 2.35mm connecting rod
Size: size 25mm, inner diameter 2mm
Polishing wheel/connecting rod*1 with connection rod included