We offer you the best woodworking clamps on the market at an affordable price, as well as a guide so that you know which clamp to buy for your DIY projects.
Woodworking clamps are mainly used to keep your hands free while gluing the pieces or to work on other things. Also are helpful when you are drilling or screwing holding your wood pieces secure, let's see which one is the best.
Types of Clamps

and Fastening
They are used to apply pressure to the materials with which we are working so they remain immobile in that place while we take care of other stuff. There is a wide variety of clamps according to their sizes, functions, and in which way they apply this pressure. Now we will describe the types of clamps that are available and which one best suits your projects.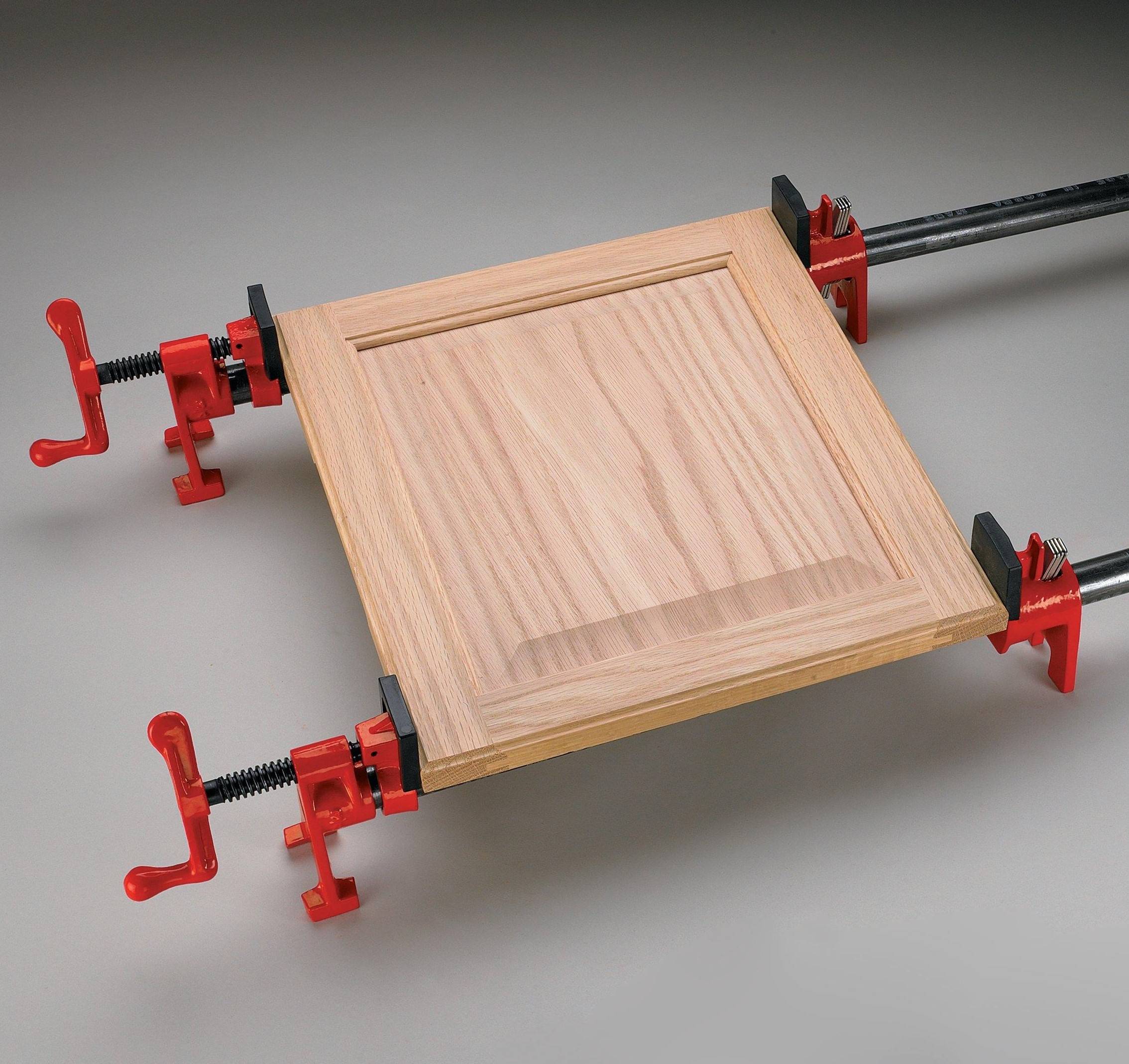 Pipe clamps are used to build furniture, frames, hold pieces together while they are gluing, etc. They have an affordable price and are sturdy clamps, they can be as larger as you need with the material you are working. But you have to remember that they exert a big pressure that can damage the wood, so it's a good option to protect it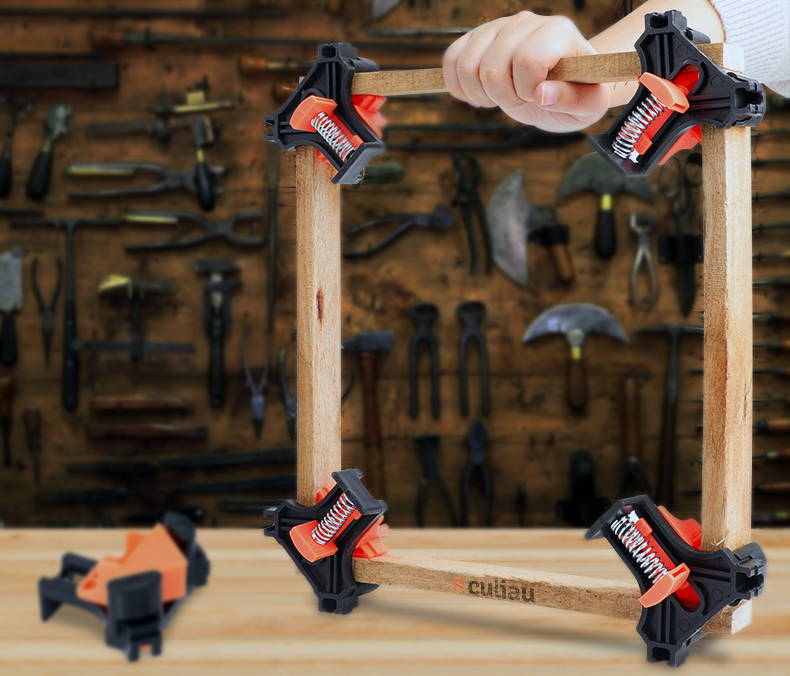 A corner clamp is a tool used to hold two pieces of a wood joint together while the woodworker is sawing, screwing, gluing, or drilling. There are different types of corner clamps, the ones you apply pressure through threaded steel sliding pins holding the project in place. And a new type that is driving crazy the woodworkers. Its a corner clamp that functions with a spring holding the pieces together and it's super easy to use.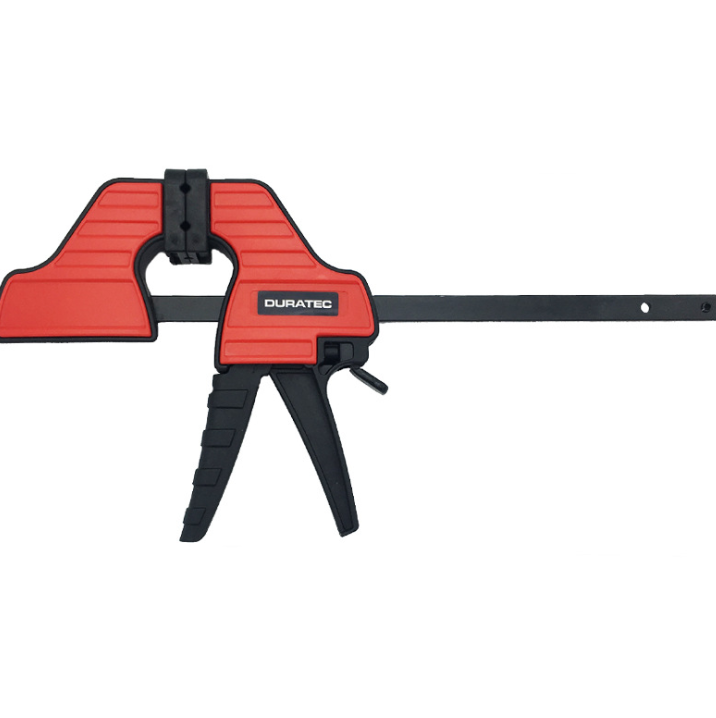 Bar ratchet clamps have a similar shape to the f-clamps but with the difference that they can be operated with only one hand. Are equipped with a ratchet handle that slowly joins the jaws together by pushing it, holding the workpiece secured and immobile.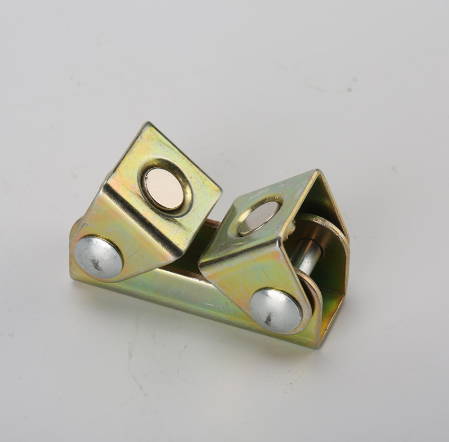 This adjustable magnetic welding clamp makes welding very simple. They can be placed on any surface, round or flat. This tool allows you to place tabs of different thicknesses in the center of the pipe.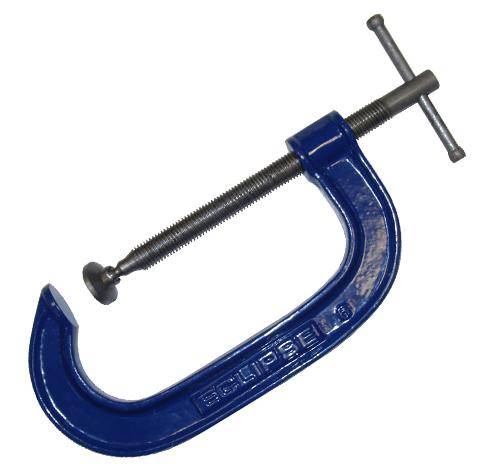 The c-clamp is the clamp with the most functionalities, it's generally made of steel or iron and in different sizes. It is operated by turning a threaded rod that closes the "C" when tightened. It's used to tighten up your workpiece with your workbench, always taking care of don't damage your wood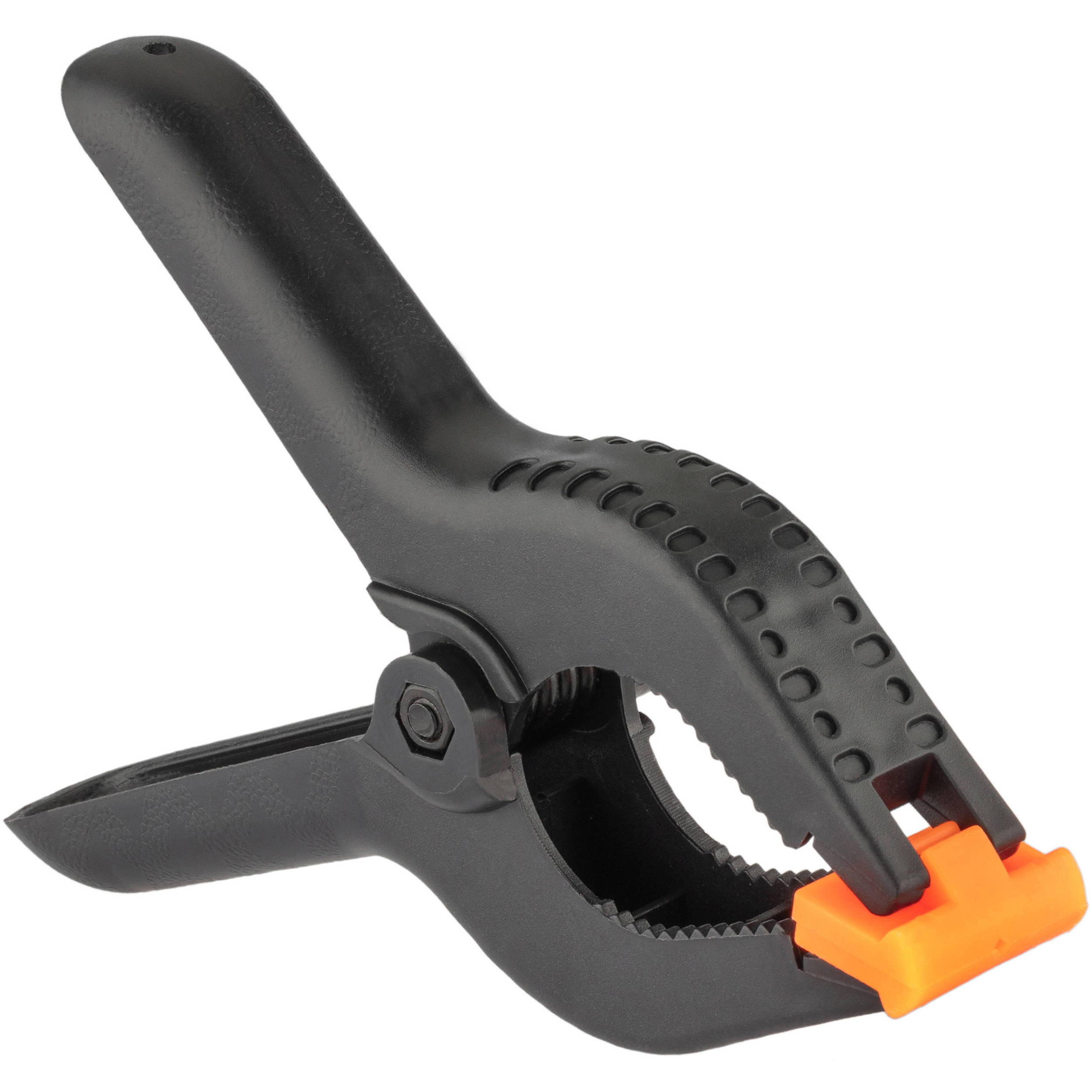 Spring clamps, pinch, or hand clamps, are used in carpentry and woodworking, and also it's common to find them in the housework, they are simple but sturdy. They get their power from a spring that keeps the jaws tightly closed. They are used to delicate work or difficult objects for heavier clamps.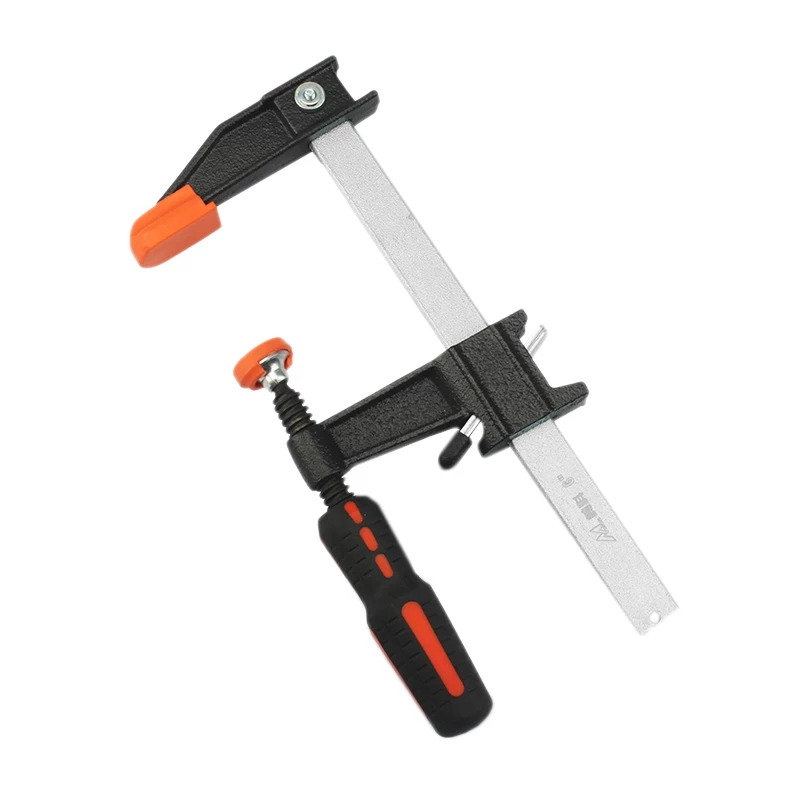 F-clamps have that name from its F shape, they are used in jobs that require a wide span between clamp heads. In their functionality, they are like C-clamp, but have a wider opening capacity (throat), and are also similar to a pipe clamp for their adjustable sliding clamp heads.
Edge clamps are fastened to the edge of a workpiece, specialized on wide materials like when clamping trim to the edge of a large piece of plywood, quite often it's too far to the other side to clamp across the entire piece. At this point, edge clamps are required. It provides pressure at two separate spots, something like doubling the number of clamps. They have three screws, allowing the joiner to adjust on multiple axes.
Parallel or Handscrew Clamps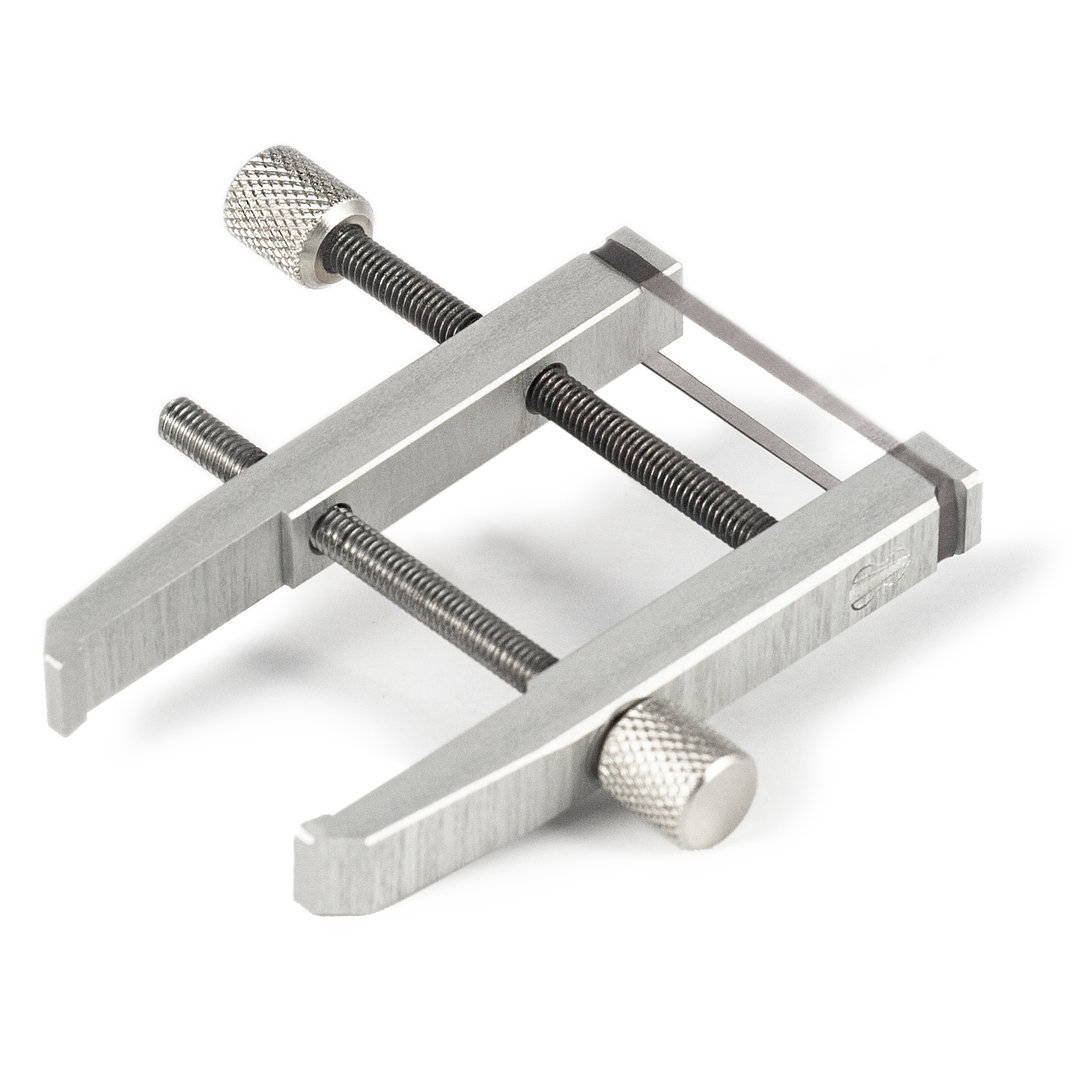 You can make these parallel clamps out of wood or buy them. They are very useful with their long wooden jaws that are adjusted by two long screws giving it a nice reach into your workpiece, taking care of your wooden furniture. Their most common use is to fasten small workpieces between their jaws.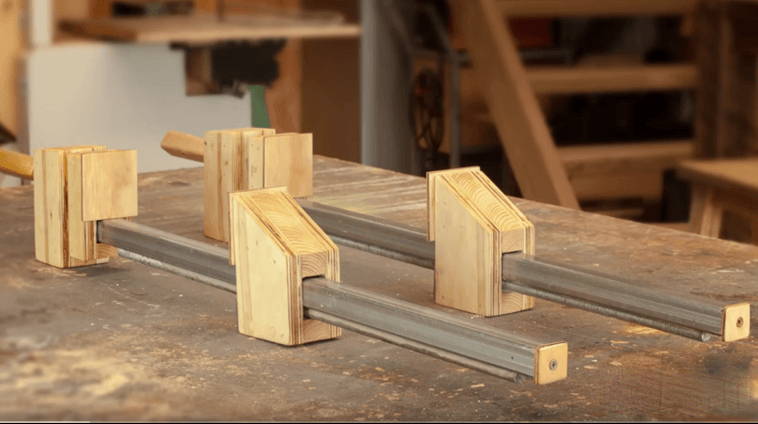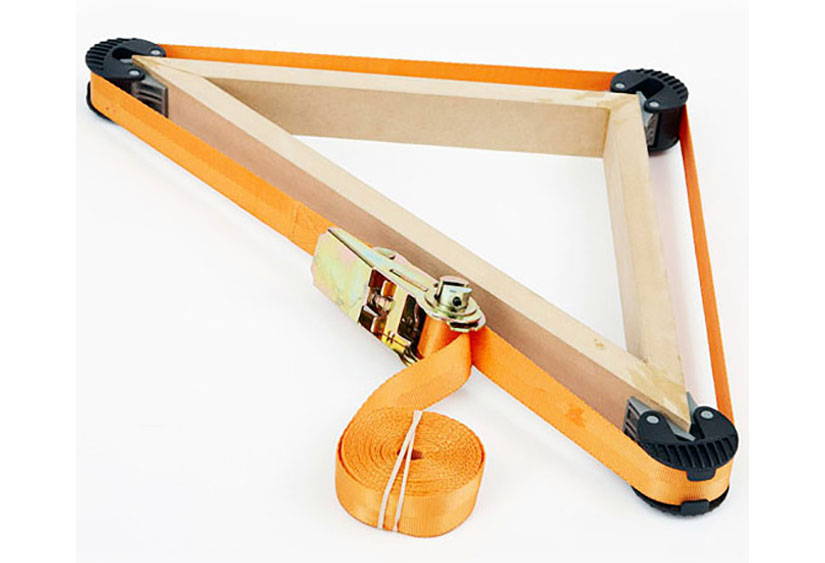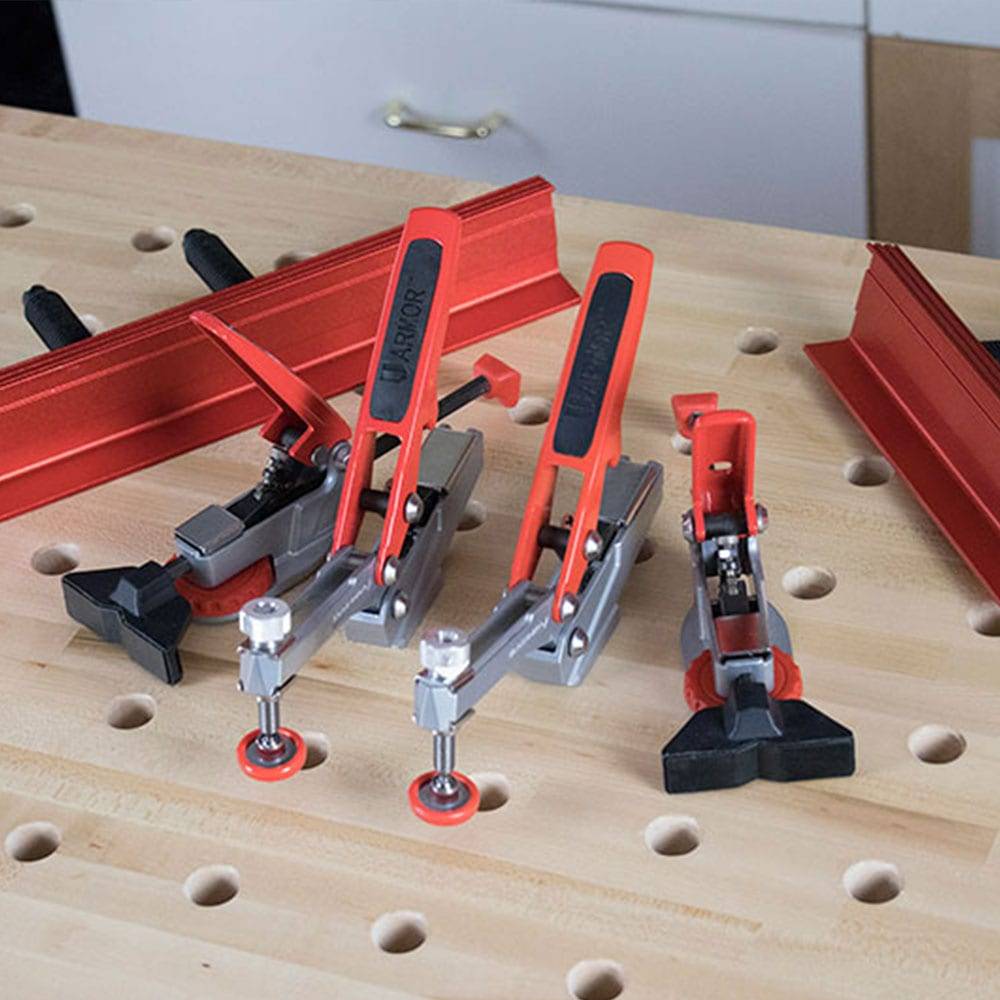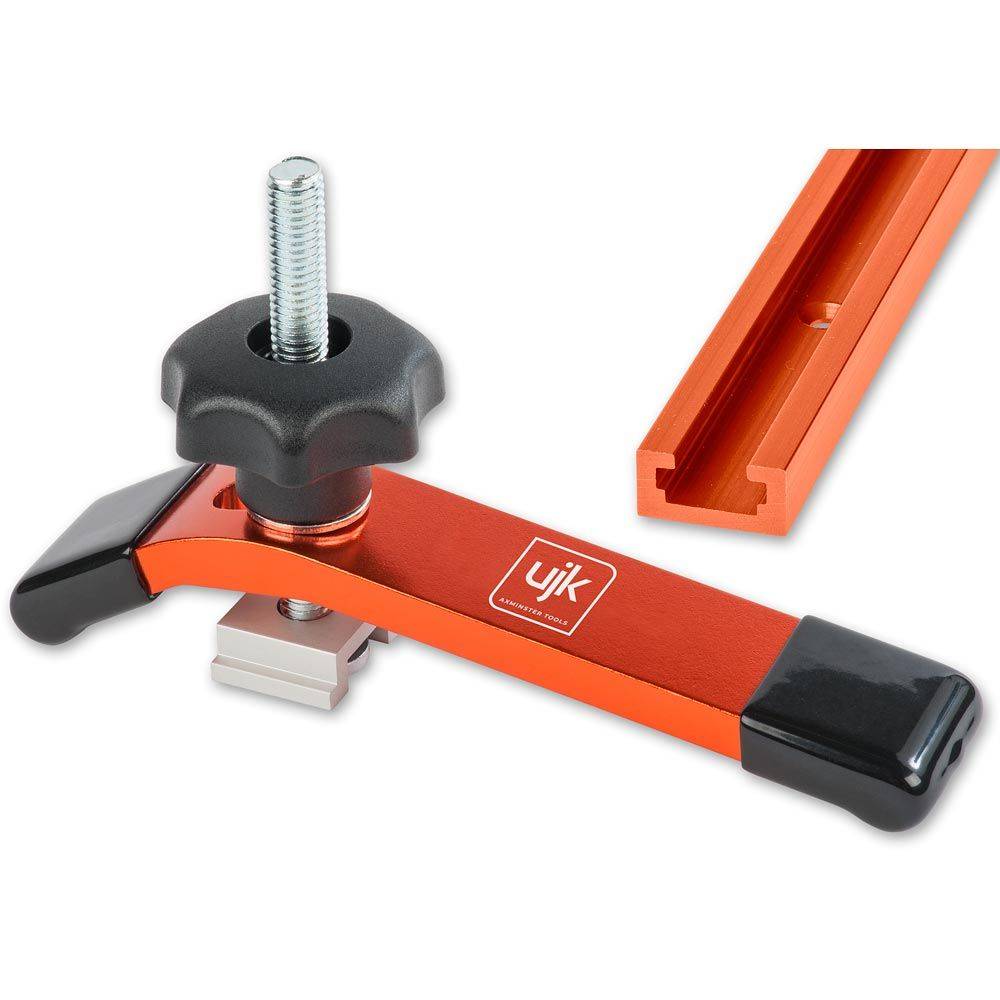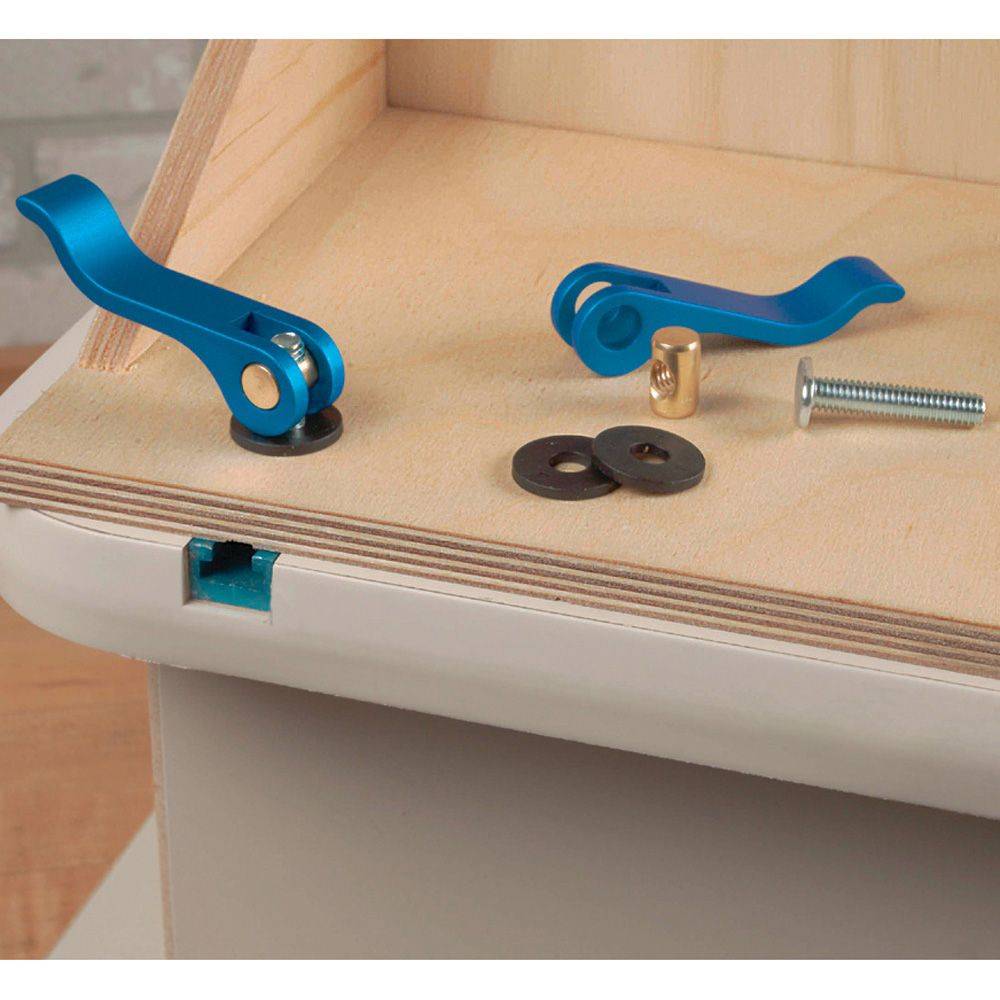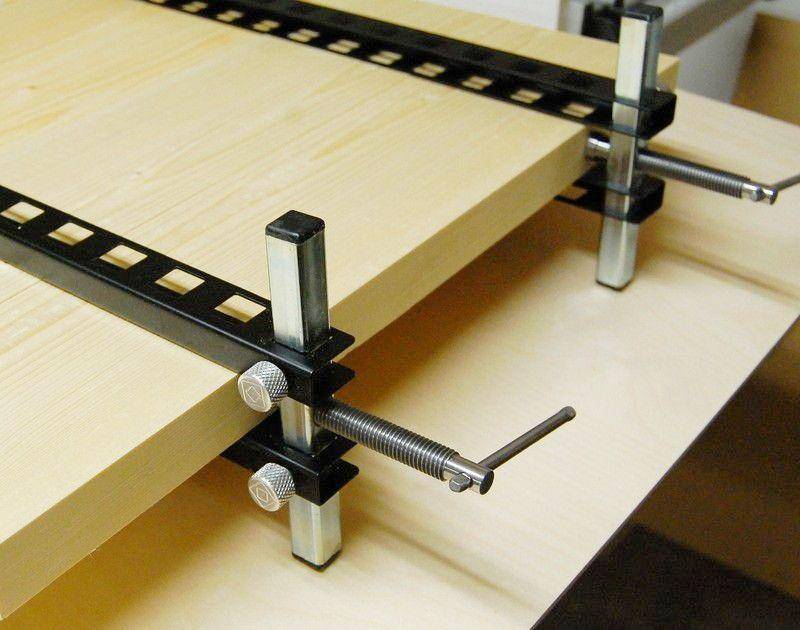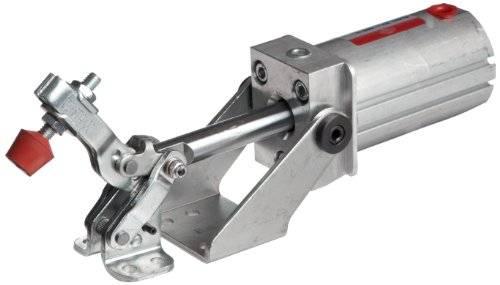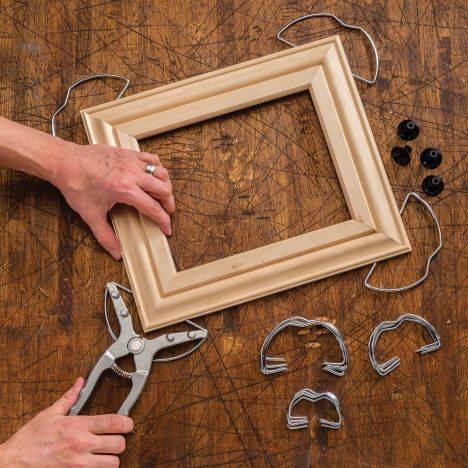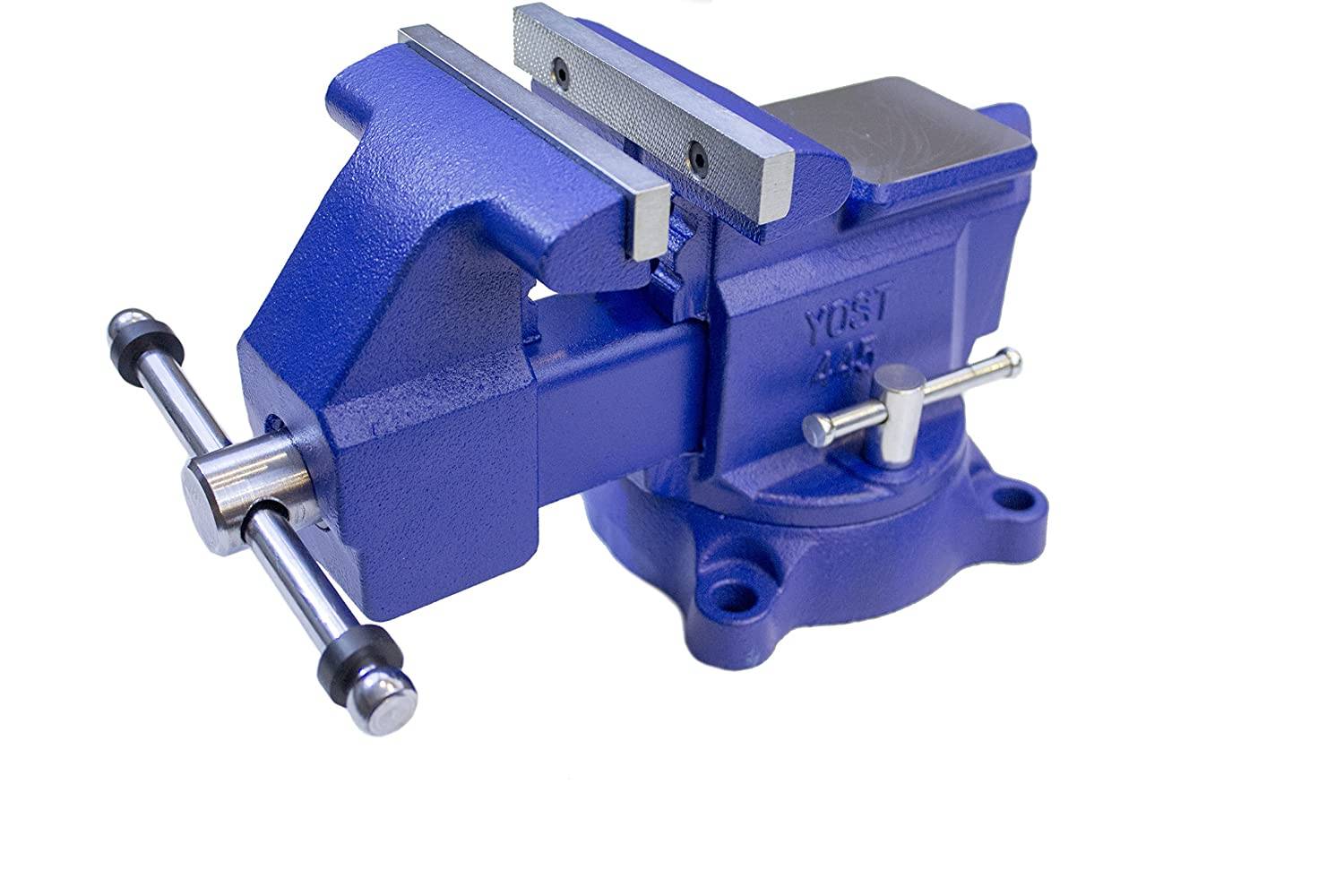 A vise is a metal device that is used to hold the workpiece firmly so we can work on it. Typically attached to a workbench, the presses have two parallel jaws, one stationary fixed and the other movable, threaded in and out using a screw and lever. It is a mechanical tool.
You can install it in any workbench and with a screw and a lever move the jaws in and out so we can set the workpiece tightly secured and we can start working on it. It's for heavy-duty jobs such as filing, hammering, sawing, and even drilling. Its max jaw opening is nearly 3.5 inch and it weight around 7 kg
Clamps and Vises
are the same?
Although the presses work in a similar way to the clamps they are not the same since vises are used to hold metal when filing or cutting instead of wood like the clamps. Clamps can be made out of plastic, metal, wood, etc and still work well, vises instead have to be made of cast iron because of the material that they work with
What Clamps should I buy
for woodworking?
When you need a clamp you will notice, we recommend doing your wood projects first, and then you'll realize that you need something to fasten your workpiece so you can glue it, nail it, or saw. Once you realize that you come to this guide and choose the one it fits your needs according to the sizes of your wood and your workspace.
The best clamp for wood projects is the one you really need. Woodworker's tools are really expensive so when you are buying one new you have to think if it will be profitable for your wood projects.
So if you want to know what clamp to buy, first make your project, leave all your workpieces ready and then put them together without glue. At this moment you will notice which clamp you should buy so you can finish your job.
Important features to consider

when you are picking a clamp:
There are different types of clamps, they vary according to their size which is determined by the capacity of your jaw, which is the largest measurement that the clamp can open. The throat size indicates the depth of the clamp. That is why there are so many varieties of clamps since each one will be conditioned according to how much material they can grip.
If we are going to build a house for birds we may not need an f-clamp as long as if we were to make a table.
When you are clamping the wood you have to be careful not just of your wood so it doesn't get damaged from the strength of our clamps. Besides we have to take care of the clamps so they don't break because of the pressure. F clamps are able to exert pressure in the range of 400 to 2000 psi while the wood to glue need only 150-250 pounds per square
If you can have a clamp that you can carry on your belt around the store it would be the best. This is not normally the case as big pipe clamps are necessary for large projects. So when you go to buy a new one, consider what kind of work you are going to do, how often are you are going to move it around and if it is heavy. Take into care that some clamps only need one hand to use it while others are so heavy that both are needed.
Try to maximize the life of your clamp. Clean it after each job and store them carefully. All your tools need some basic maintenance, try to keep them clean and dry, without moisture or glue. For clamps with metal parts remember to oiling them regularly and if they are made of wood wipe them down with linseed oil to prevent moisture penetration. After the job remember to store them safely in a dry place or toolbox
Are woodwoking clamps
expensive?
Clamps are not expensive if think the quality of the material with which they are made and taking into care that once we buy one we will not buy one of the same type for a long time unless we need more. They have very high durability and are not for single-use