WoodWorking easier and faster without making mistakes
woodworking punch locator drill guide
The steel of the woodworking punch locator drill guide ensures accurate alignment when drilling for perfectly positioned holes in your cabinet. Undeniably, this punch locator woodworking drill guide tool is easy to use and precise will improve your projects and the installation of your cabinets.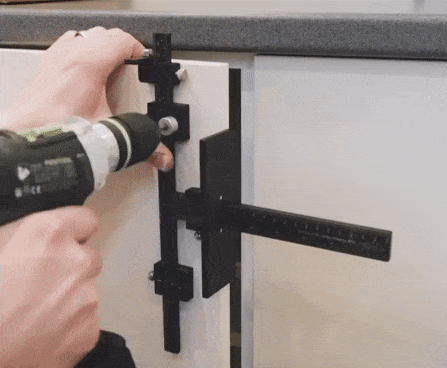 1 x Stainless Steel Ruler (40cm, 20cm each side)

1 x ABS Ruler (25cm // 10inch)
3 x Guide Blocks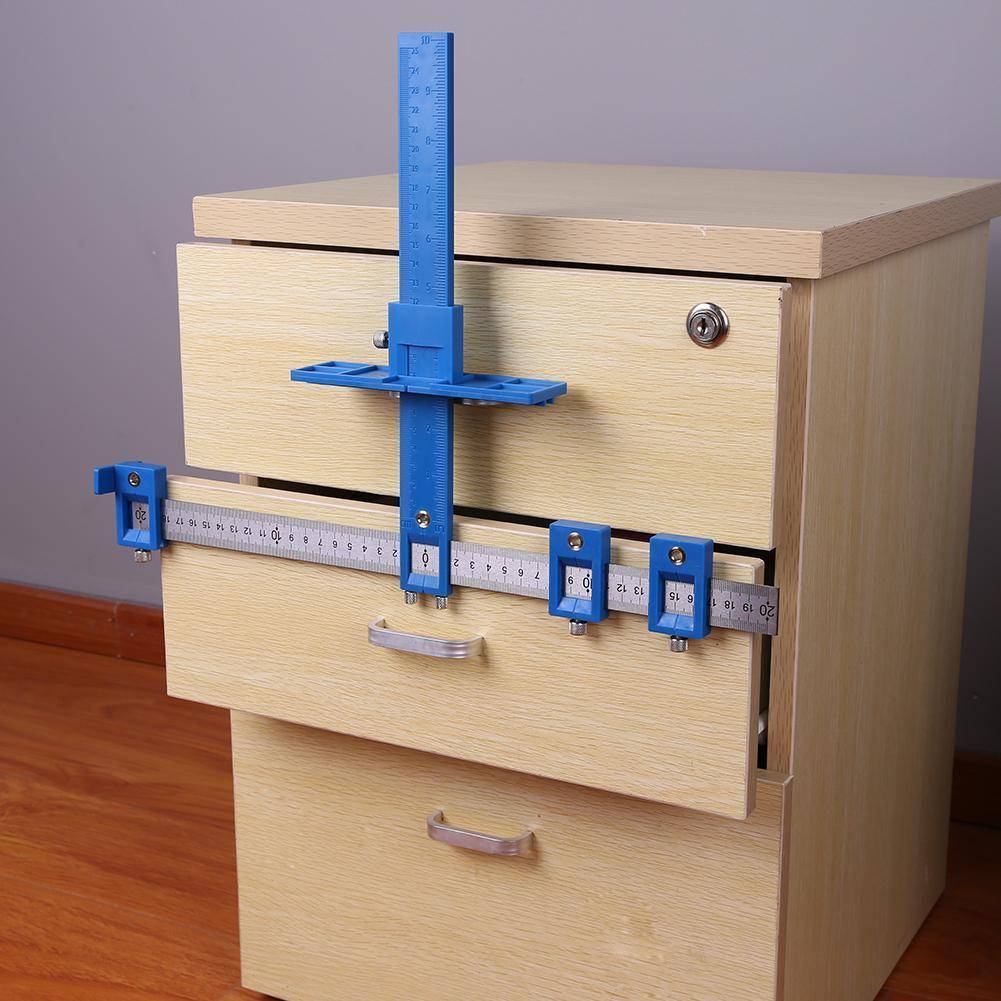 ADVANTAGES COMPARED TO OTHERS CABINET DRILL GUIDES:
Quick and easy adjustment: Multiple uses whether in lockers, doors, and any job you have to do.

No need to set it up every time: Adjust the drill locator guide once and use it repeatedly without measuring every so often.

Your time is valuable, Save it!: It is not necessary to re-measure when you are drilling. The template reduces the hardware installation time by 70%.

Durability: Resists high intensity and lasts a lifetime. High-quality stainless steel, aluminum, and plastic.

Portable: It is detachable and can be separated into small parts, leaving more space for your other tools

Strong Clamps can be used for 45-degree sawing.

We ship worldwide in 7-15 days for most countries.

Try it out RISK-FREE with our 60 days money-back guarantee.

91% of customers are getting 2 or more to gift a friend, brother, or anyone.
GET FREE SHIPPING WHEN YOU SHOP FOR 2 OR MORE OF THE BEST DRILL GUIDES!
Punch Locator Drill Guide Tool for Sale
How to use Punch Locator Drill Guide?
Woodworking punch locator drill guide template jig for drilling hole has a quick and easy adjustment, installation in seconds every time. Measuring out perfect hole positions in your woodwork, it adapts to any surface.
It's very simple to use, don't need any instruction. Anyone can use it, it's a universal drill guide.
The adjustable punch drill is great in the steel hole locator allowing a precise joinery alignment. The jig has a specially designed anodizing surface for corrosion resistance. Authorities on the matter ensure drilling perfectly precise holes.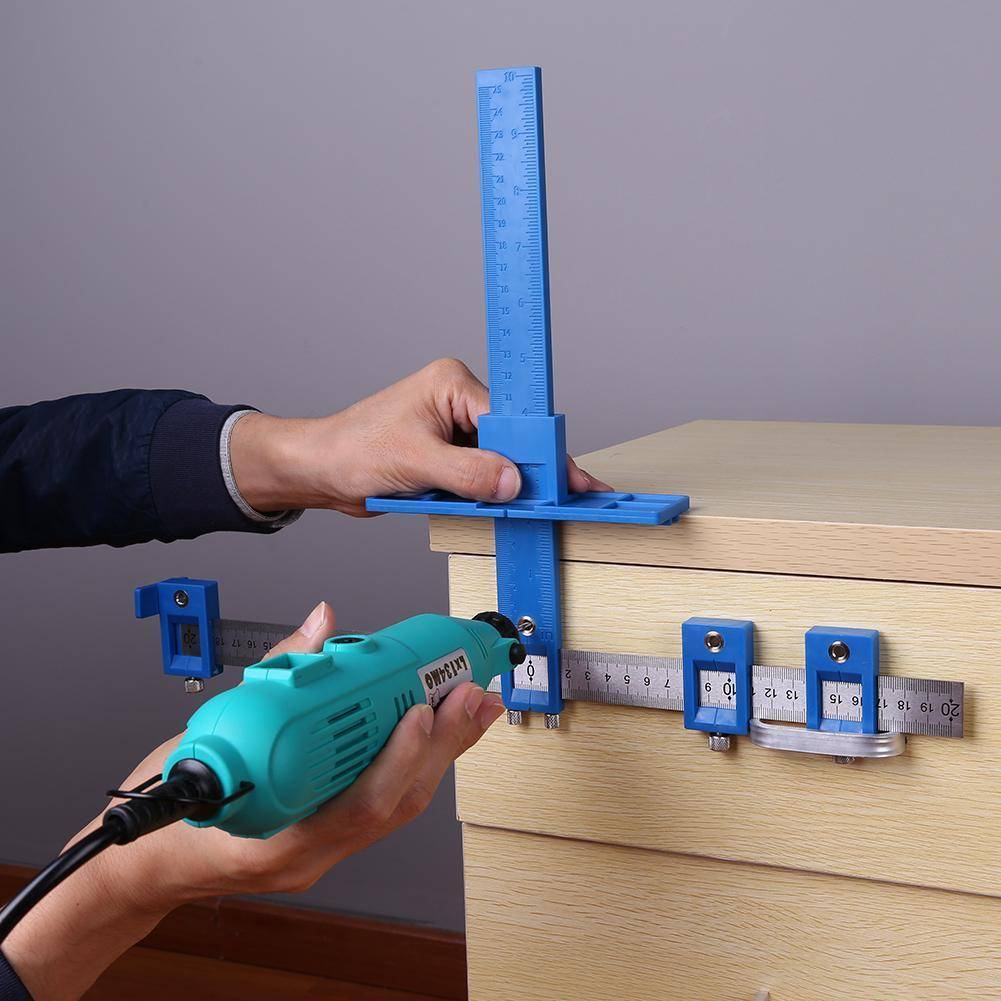 New Drill Punch Locator It's a Time Saver
It is very easy to set up. With this punch locator, you will not have more crooked handles. Measure once and forget about it. Precise drilling and positioning for drawer installation. What are you waiting for? This tool is considered by the experts the best in the field, it is a measuring instrument that only true woodworkers can afford.
New drill guide kit assistant installation tool for woodworking