With an Angle Drill Bit Adapter Get To Those Screws That Are In Tight Spots Easily
Are you tired of struggling with screws that are in a tight spot?
Just plug this screwdriver attachment in your drill or manual wrench and do the job, easier than ever. Having the right tool to work is a game-changer and can save you a lot of time.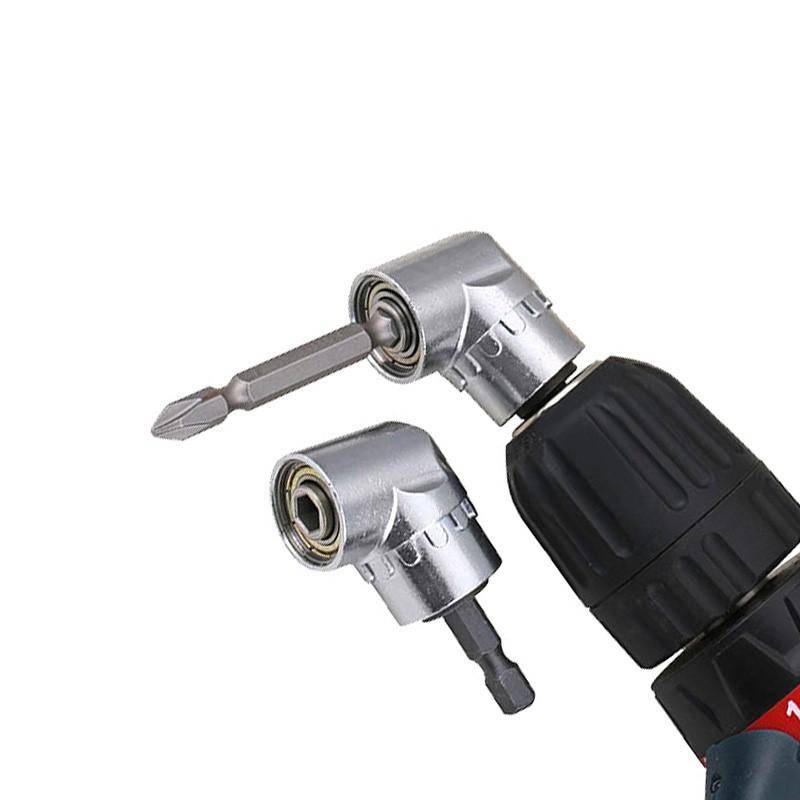 Right Angle Drill Extension Specifications:
Color: Silver
Material: Alloy steel
Function: It can be connected to an electric drill, a charging drill, or a manual wrench, which can extend to a narrow space where they can not reach, and then twist the screw.
Suit for all drill and socket wrench, functional head carries with a magnetic device, which can be connected to standard 1/4 hexagonal head.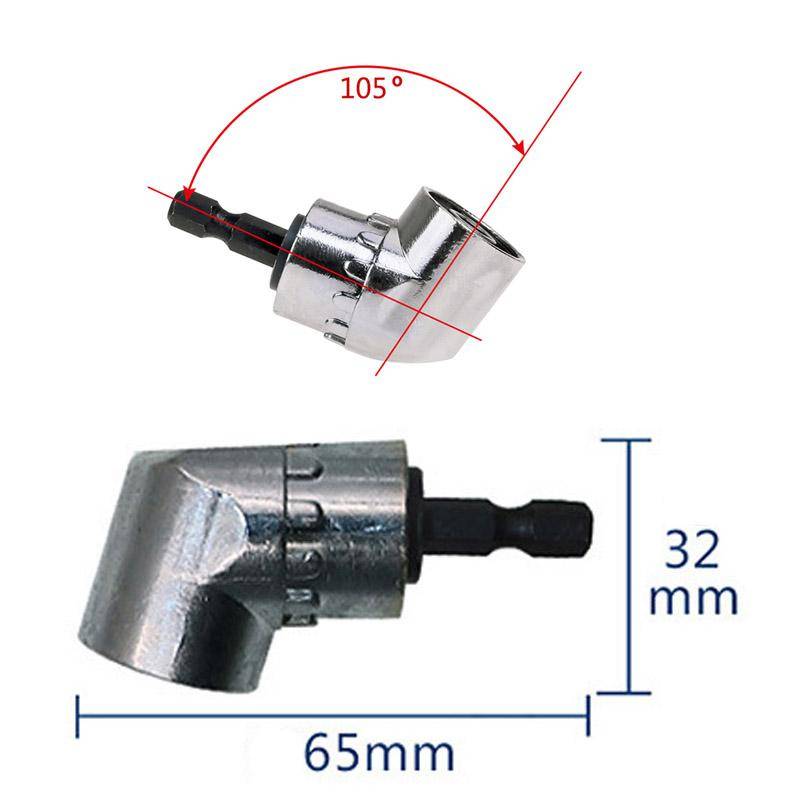 Why Choose Our Ratcheting Clamp Before Another
"I struggled to undo the bolts on my camper shell on my truck for a couple of years now and this will make it so much easier. Now I use my drill and a nut driver and the bolts come on and off very quickly."
-Jake Johnson, verified customer.
Right Angle Adapter For Drill Advantages
Anti-Struggle: Work effortlessly on very tight spots easily. Never face this situation again.

Easy to use: Quick-connect handle, works on standard drills and manual wrenches. Can be connected to standard 1/4 hexagonal bits.

Lifetime duration: Made of high-quality steel.

Work without worries: The socket will not fall thanks to the locking system and magnetic bits.

Multi-purpose: Drive screws into metal, wood, or drywall, work on very tight spots easily.

We ship worldwide in 7-15 days for most countries.

Try it out RISK-FREE with our 30 days money-back guarantee.

Also Available Small Right Angle Drill Size!
90 Degree Angle Drill Bit For Sale
Right angle impact adapter Best Offer
An angled adapter is a tool you'll need in your inventory for small spaces where your screwdriver has to fit. Those who have bought it agree that there is no better tool for this kind of job at least not at that great price. Besides the angled drill bit is provided by a trustworthy company like Culiau, so what are you waiting for? Take advantage of its benefits and buy it now!
How to drill holes at an angle?
This is the best thing about the angle extension for drill. It's very simple to use! Just plug it on your drill or manual wrench and start drilling on those corners on which are very difficult to drive the screws in a proper way.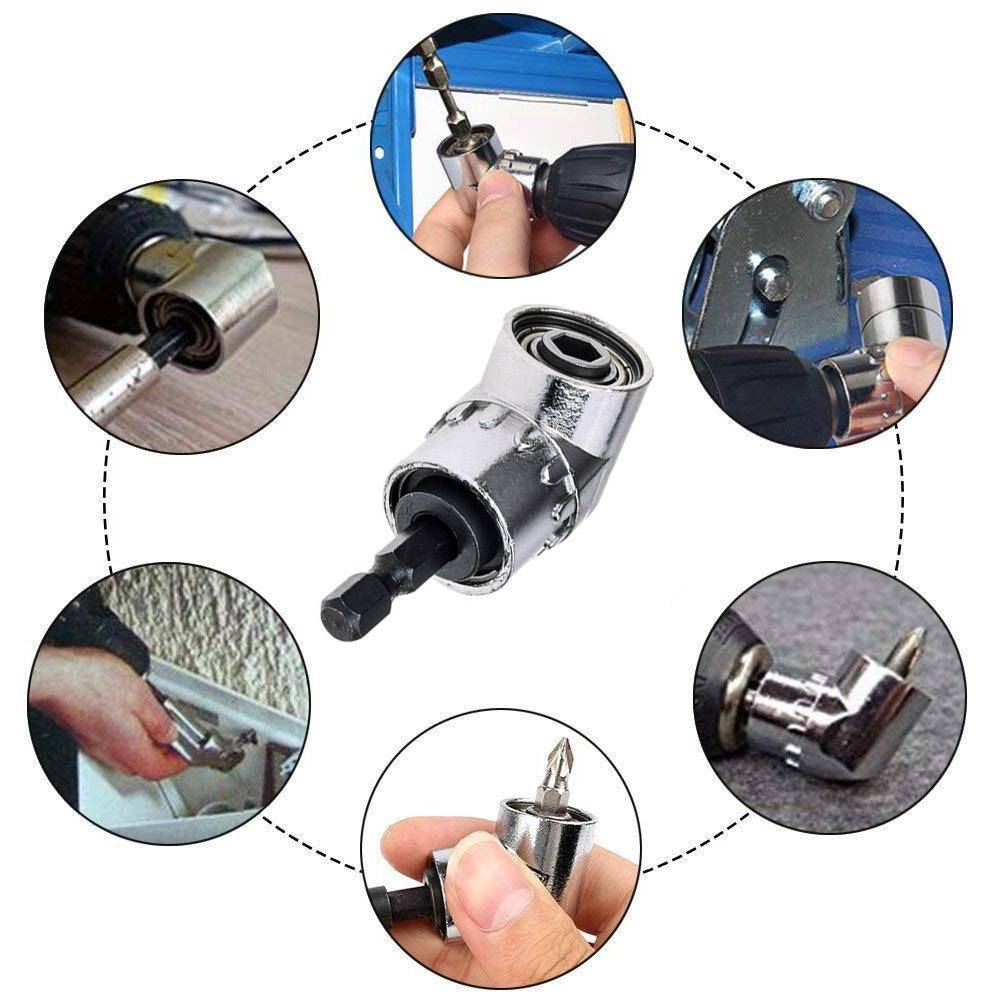 Why is the best right angle drill attachment?
It is easy to plug, lightweight, fast and can be connected to all the standard hex screwdrivers.
Also, the angle head drill is durable, it's good for the wrench and can be connected to any type of drill. It has all that you need on a 90-degree drill adapter