Fine Tooth Straight Handle Small Handsaw
As is known, Japanese hand saws are very precise and easy to use when cutting wood is required. They do it fast and neat because of their sharpness and because of their teeth that are so different from those we are used to.
Now we will cover characteristics, advantages, and disadvantages so that you can make the best decision when buying your Japanese saw
Japanese Wood Saw Information:
Material: Beechwood handle and SK5 high-carbon steel. (the saw blade cannot be replaced.)
Sizes: Total length: 300 mm // 11.81 in
Saw size: 160 * 32 mm // 6.29 * 1.25 in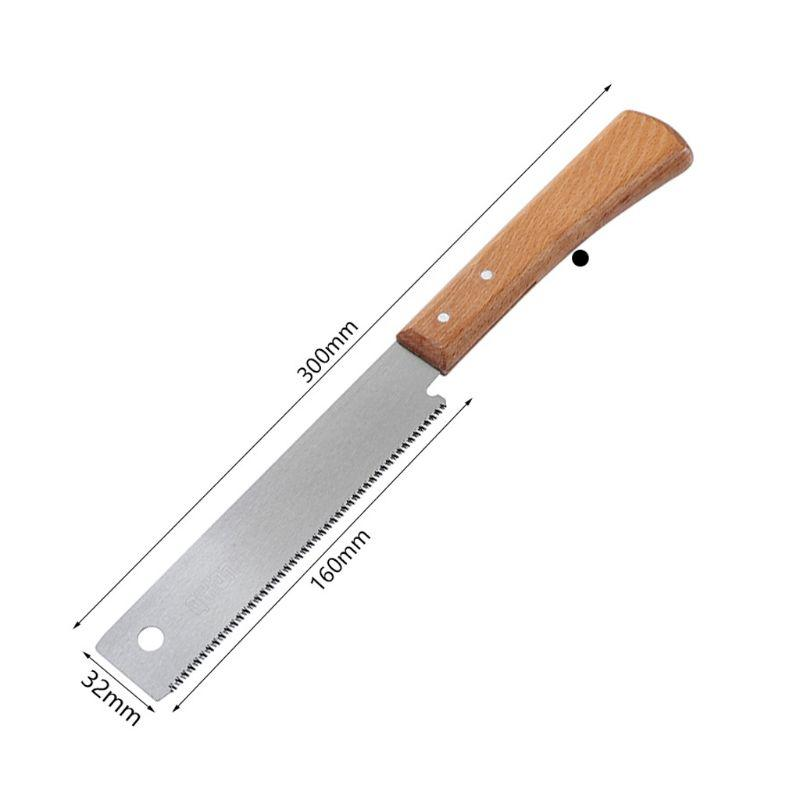 Why Choose Our Japanese Saw Before Another
Good for dovetails and pruning
Don't have the proper edge for several jobs

Loses cutting edge quickly

It doesn't bend for a finesse cut
Best Japanese Pull Saw Offer
Is there anything in this world that has no disadvantage? If we talk about the Japanese rip saw we would be quite close, and if you don't believe us, look at those who already have it and how happy they are now with this small woodworking saw. Besides this tool is provided buy Culiau Store a trusted brand on the market with a high trend in the recent time, so what are you waiting for?
A Japanese hand saw is designed with a blade that is most suitable for flush cutting. It's great for wooden nails and dowels. Because it has a thinner blade on its tip, you will find that it's easy to bend so you can create finesse cuts. That means, there is less chance of damaging the surface of your wood and its thick rear allows the blade to be stable in your hand.
What advantages does this Japanese Carpentry Saw offer?
One of the most important things, when you're buying a new tool, is to know the advantages it offers compared to the others. This device has a lot and the most prominent are:
High precision: Straight shank small saw, suitable for fine cutting and small parts production, is characterized by its small size and lightweight.

Teeth: The saw blade is made of SK5 high-carbon steel, the saw teeth are processed by a high-frequency hardening machine imported directly from Japan, so the hardness can reach HRC60-63 degrees. The teeth are sharpened on both sides like we are used to on Japanese saws so they can have that flush cut.

Good toughness. It is suitable for garden pruning, woodworking, decoration, and household saws. Also good for dovetails

Design: Exquisite ergonomic beechwood handle with a special serration design.
What Are The Japanese Flush Cutting Saw Used For?
This tool is used for many different purposes, some, of these Japanese saws are:
Dovetail Pull Saw: This pull hand saw is considered the best dovetail saw for beginners on woodworking or carpentry. Highly recommended to try it
Pole Saw: The best Japanese dovetail saw is also used for pole saw since they are more flexible than traditional saws, so they're great for flush cuts, like cutting trim along a floor or a bung on a flat surface.
Pruning Saw: Another use the gardeners usually have is to pruning branches of trees what can be done easily with the sharpened teeth of the Japanese flush saw
Tenon Saw: This Japanese trim saw has teeth on both sides so it makes it easier to make a flush cut on the wood without hurting it and allows different types of cuts like crosscuts and rip cuts.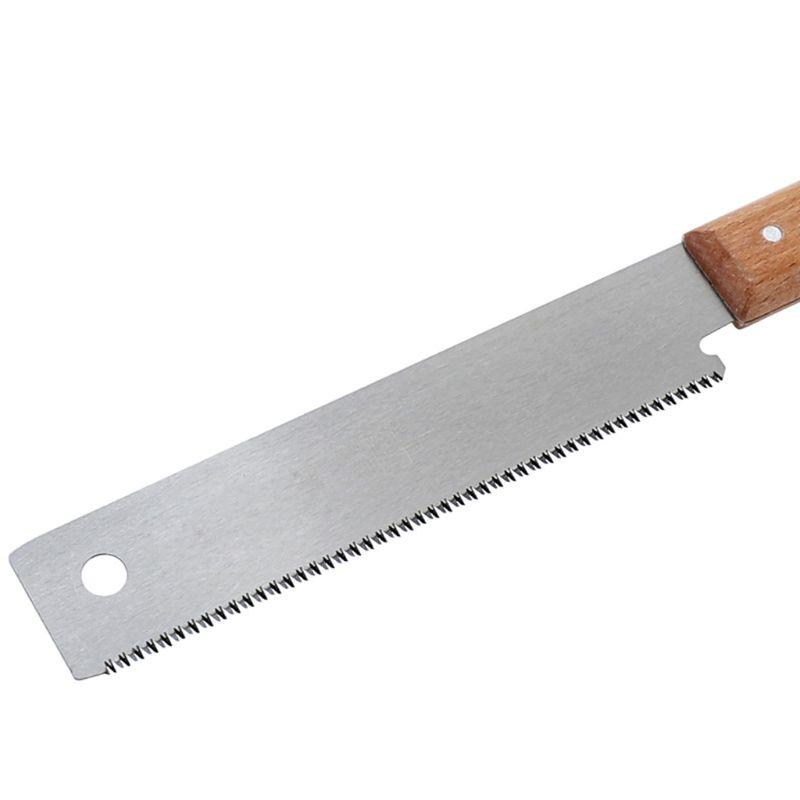 Why is the best Japanese Saw On The Market?
A Japanese saw is an instrument you'll need in your inventory to realize your crafts at a higher level. Those who have bought it agree that there is no better tool in its current range on the market that equates quality with price. Besides we introduce the best offer, at the best market price. The Japanese saw is for sale, take advantage of its benefits and buy it now!
Woodworking experts have a very clear opinion that they recommend the Japanese kugihiki flush cutting saw as the best choice for this 2021.
Do you want to know how to use it properly?
How to cut and keep it square? The Japanese pull saw cuts on the pulse trunk so usually, we're going to use a marking knife if we were doing dovetails but this is a good way to practice. Now in this Japanese pull saw review besides learning about the saw itself we show you how to use it.
First, you are going to use your thumb and that is going to help you start your saw, and that's is going to keep it from wandering around because when you first start your saw has a tendency to jump around. So, set your saw right where you want to make your cut and then stroke and then blow off the sawdust and start lowering your saw down as you go. Important to keep your saw square, a trick to achieve that is the reflection of the wood on the saw. If the reflection looks like a board should be then you're good to go