How to Build an Easy DIY Dining Chair
How to build dining chairs, simple, comfortable, with base supports. Let me show you an easy way to do your own chairs, so you can place them in the kitchen, dining room or wherever you want. I have to say the back of this chair isn't an easy cut but I'll simplify it for you as much as I can, however, it's nice to practice this kind of cuts to become a great woodworker.
For this building, you can use pocket hole screws so you don't end up splitting your wood and also add corner braces or chair braces (metal) to the corners for stability. But if you don't want to do it this way cause it looks unreliable to you, you can go with a tenon to join the pieces. It looks hard but it isn't, let's start so you can see for yourself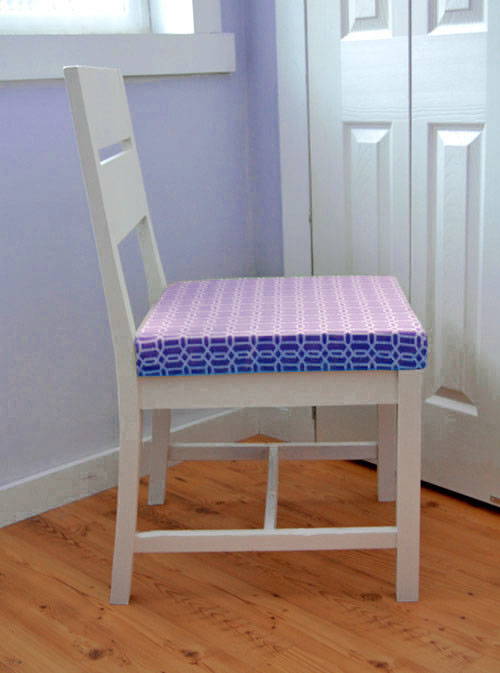 How to build dining room chairs
Tape Measure

Drill
Circular Saw
Jig Saw
Sander
Level
Pencil and Square
Wood lacquer
Paint
Wood glue
Pocket hole screws
2 – 2×4 (5x10cm) @ 38 1/4″ (97cm) (Chair back legs)

2 – 1×4 (2,5x10cm)@ 17 1/2″ (44,5cm) (Side Aprons)
2 – 2×2 (5x5cm) @ 17 1/4″ (44cm) (Front Legs)
2 – 1×4 (2,5x10cm) @ 16″ (40,5cm) (Front/Back Aprons)
4 – 2×2 (5x5cm) @ 4″ (10cm) Supports – both ends cut at 45 degrees off square, NOT parallel to each other)
1 – 1×2 (2,5x5cm) @ 16″ (40,5cm) (Seat Back Top)
2 – 1×6 (2,5x15cm) @ 16″ (50,5cm) (Seat Back)
2 – 1×2 (2,5x5cm) @ 19″ (48,5cm) (Longest point, one end cut at 8 degrees off square)
1 – 1×2 (2,5x5cm) @ 16 3/4″ (42,5cm) (Center Support)
1/2″ (1,3cm) plywood @ 19″ x 19″ (48,5x48,5cm) (Seat top)
Steps to dIY wooden dining chairs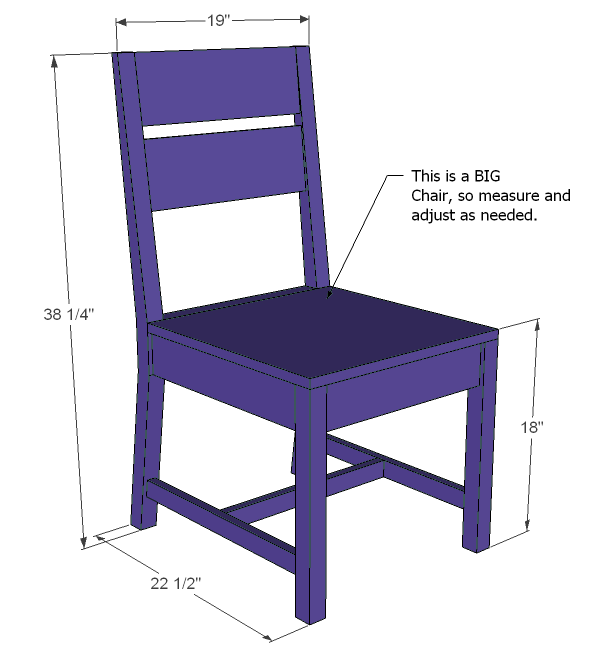 Remember you can modify the size by cutting the aprons to a smaller size this is just a guide and a help for conceptualizing the diy kitchen table chairs
You need to know how we will join the wood pieces togethers, and that will be with a hole in the important pieces like the legs. These holes can be done with a milling machine or drill. Then, in the wood piece that will put these important parts together, we have to let a rounded extreme of wood that fits in the hole we did before. With that and some glue, the farmhouse chair will stay stable and firm
1- How to do the back legs
Ash, beech, birch, cherry, mahogany, maple, oak are the most common hardwoods used to construct homemade kitchen chairs. And softwoods used to construct furniture are cedar, pine, and redwood. The decision's up to you and what kind of seat do you want to build.
Mark the wood lamber with the back chair leg measures shown above and do all the cuts with a circular saw and finish them with a jigsaw. Once you've cut one side you can use it for outline and make the other part
Then put them together and make sure the top, bottom, and front sides match. Sand your cuts until smooth.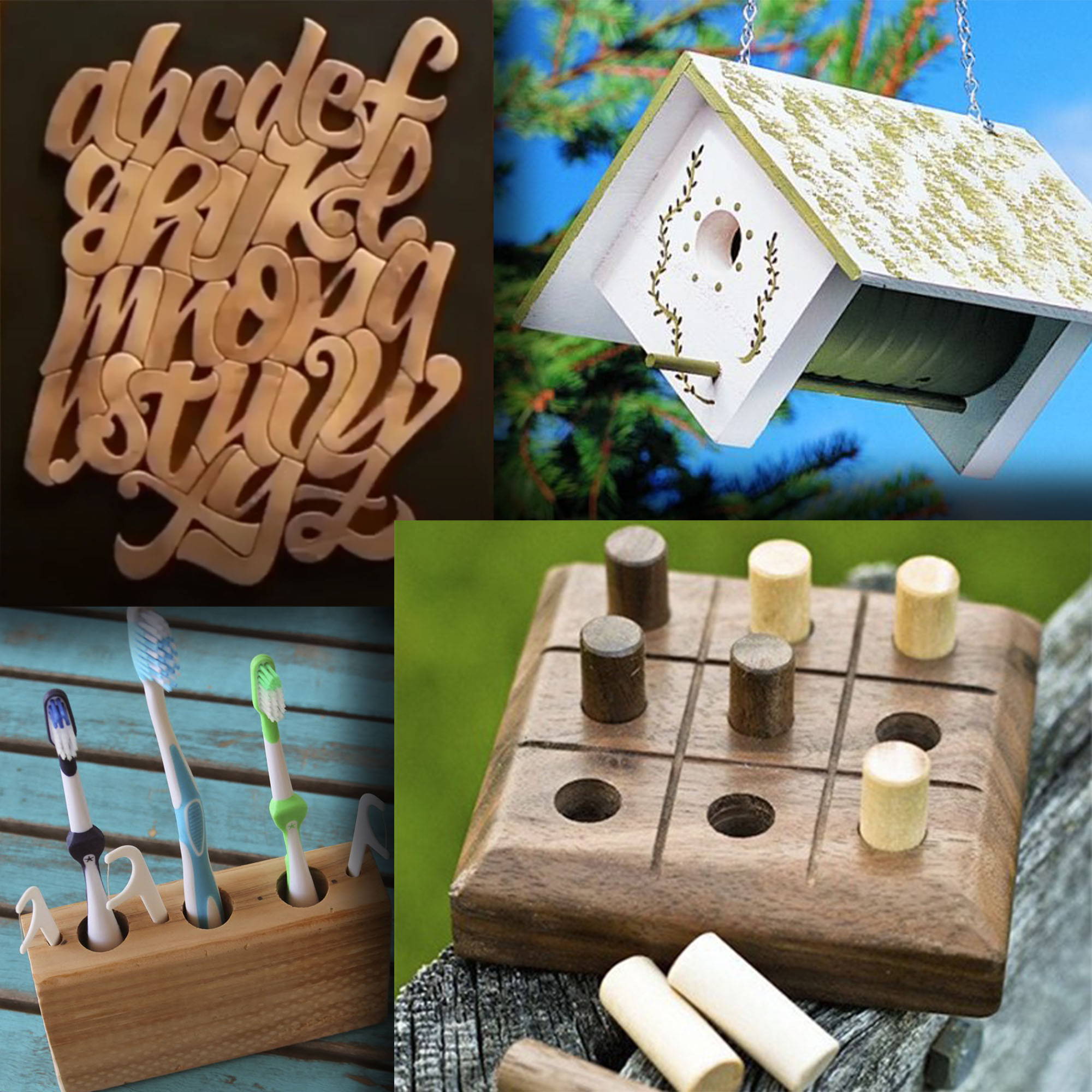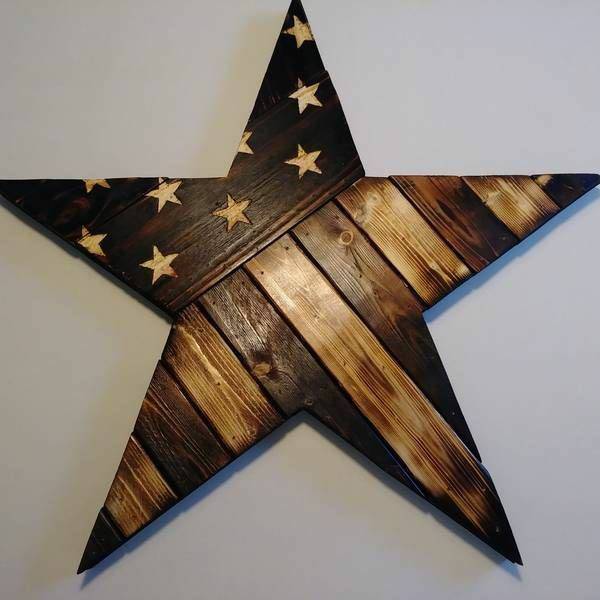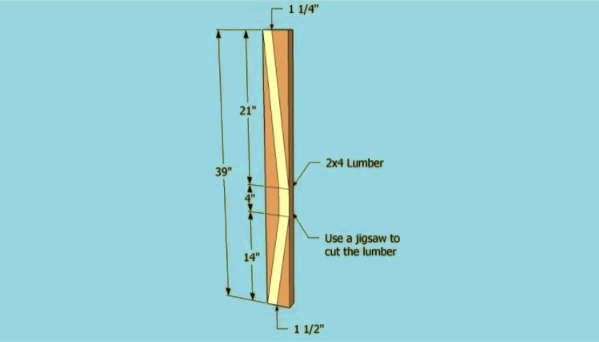 2- Side Aprons And Front Legs
With a milling machine make holes to attach that piece of wood that you left in the side aprons to connect it with the back of the diy farmhouse dining chair (Tenon technique). Or you can use 2 ½" (6.35cm) screws and glue or pocket holes it'll depend on the width of your board. For the front legs do the same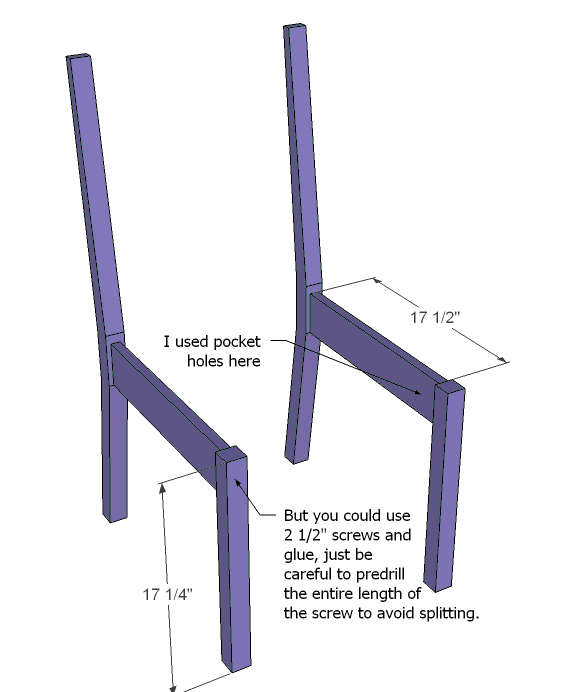 Attach the front and back the same way we did before, the top has to be flush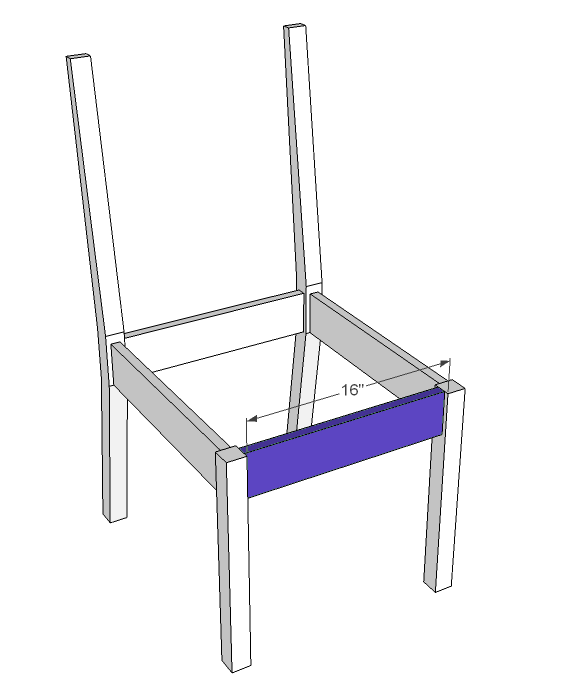 Cut the supports 4" (10cm) length at 45° (the ends not parallel to each other) and screw them into the legs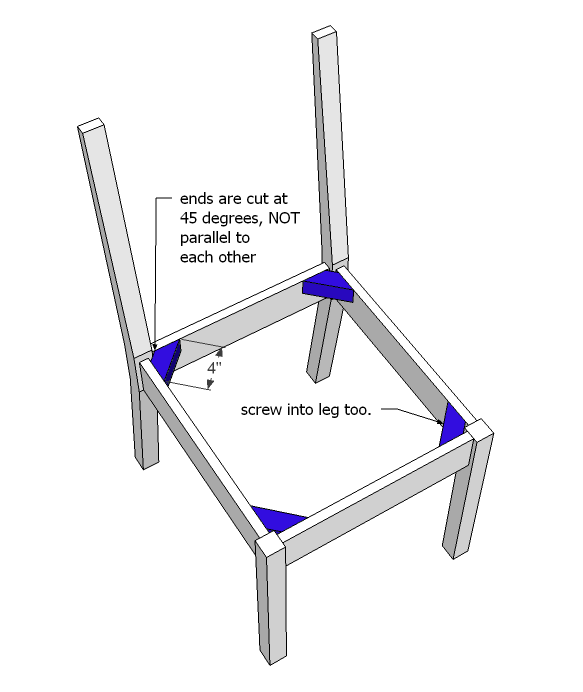 Attach the back part of the easy diy dining chairs, also called backrest, the same way as we being doing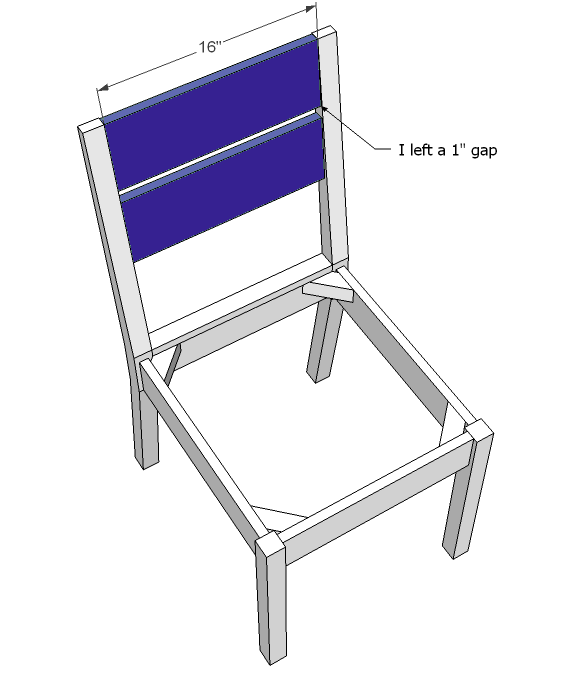 Add the base supports at the sides with an 8 degree cut in the backside, to give more stability to your homemade kitchen chair, and a base center in the middle of them. It will be 16 ¾" (42,5cm) long and it will be at 9" (23cm) from the back and front legs.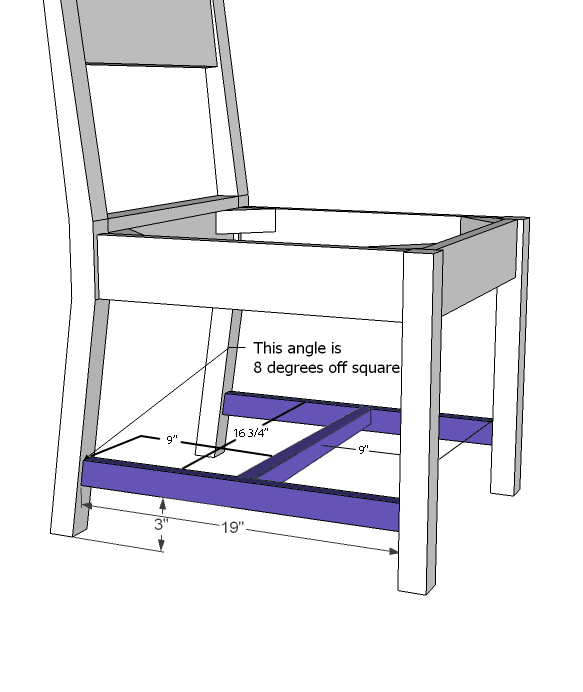 Achieve perfect 90,60,120 degree angles With the New ProCorner, the best Corner Clamp Set, Now in Discount!
Finally, place the sit to complete your homemade dining seat. It will have a measure of 19x19 (48x48cm) use 2″ (5cm) screws to attach the seat to the cross supports or use pocket hole screws.
How to make the Chair more comfortable
Spray some glue the seat cushion to the seat top plywood to place it and if you like you can use pocket holes predrilled in the edges with a 1" screw. Or place the cushion with some strings tied to the chair. I assure you this cushion will change your chair from uncomfortable to a cozy seat
farmhouse table chairs dIY
Did you like our DIY Chair? Feel free to let us a comment as much as you liked it or not. That helps us a lot to keep improving our methods of teaching. If you like you can leave us your email besides the comment so we can show you our techniques in woodworking and keep up and you don't miss the discounts